The best affordable gaming chairs don't skimp on stability and comfort in order to keep costs low. There are a ton of options available, and it may be quite difficult to determine which ones are reliable and which ones will fail after a few years. Low-cost gaming chairs do not have to be on par with the finest of the best, but they must be worth the money.
There are perhaps more alternatives available now than ever if you're looking for a decent gaming chair. When determining which seat could be best for you, there are various factors to take into account, such as comfort, design, material, and budget.
One of the items that caught our eye was the Axgon AX1CVA Gaming Chair. You may have a full steel frame, a leather body, and a fashionable color scheme for just 11,200 PHP. Let's see if this Axgon chair will meet your demands.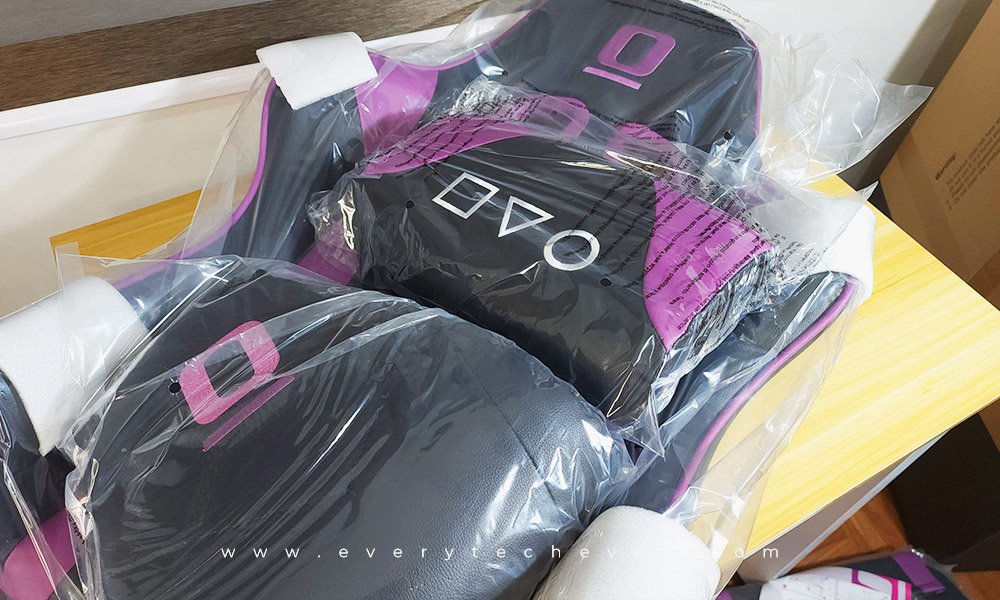 Unboxing time!
The Axgon AX1CVA Gaming Chair came in a standard box with all the parts and tools you need to put it together yourself. It's not particularly fancy, but it just took a few minutes to put together.
Here's our full unboxing video:
Design and Build
If you're searching for one of the most comfortable gaming chairs available, the Axgon AX1CVA is far from inexpensive, but it's worth every penny. In addition to the ergonomic design that already supports you where you need it most, the dynamic lumbar support adds additional support where you need it most.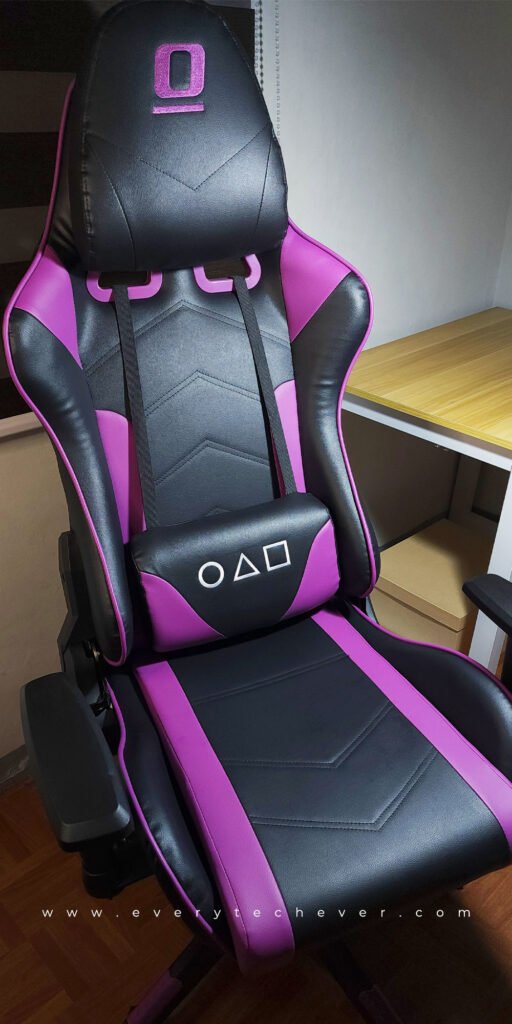 The Axgon Gaming Chair completely matches the style of our setup and sets the mood right for a long day of gaming. We also appreciate that this sub-12,000 PHP gaming chair is already crafted with the leather preferred by racing seats.
In terms of comfort, you can also choose the ideal posture for gaming or relaxing because the backrest can be adjusted to any angle between 90 and 160 degrees.
The Axgon AX1CVA is, for the most part, a standard gaming chair with a bucket seat, caster wheels, and neck and lumbar pillows. This seat stands out thanks to its vibrant color palette, which constantly makes me think of the BTS boy band. The 2D armrests that come with the chair will also make it simple to choose a comfortable seating posture.
Should you buy the Axgon AX1CVA?
A low-cost gaming chair will provide the racing aesthetic if that's what you're after, but what's within that faux leather shell is what really matters. Going too cheap will result in a seat with cushioning that either provides no support or melts away within months, or a structure that cannot withstand the strenuous exertions of a heated gaming session.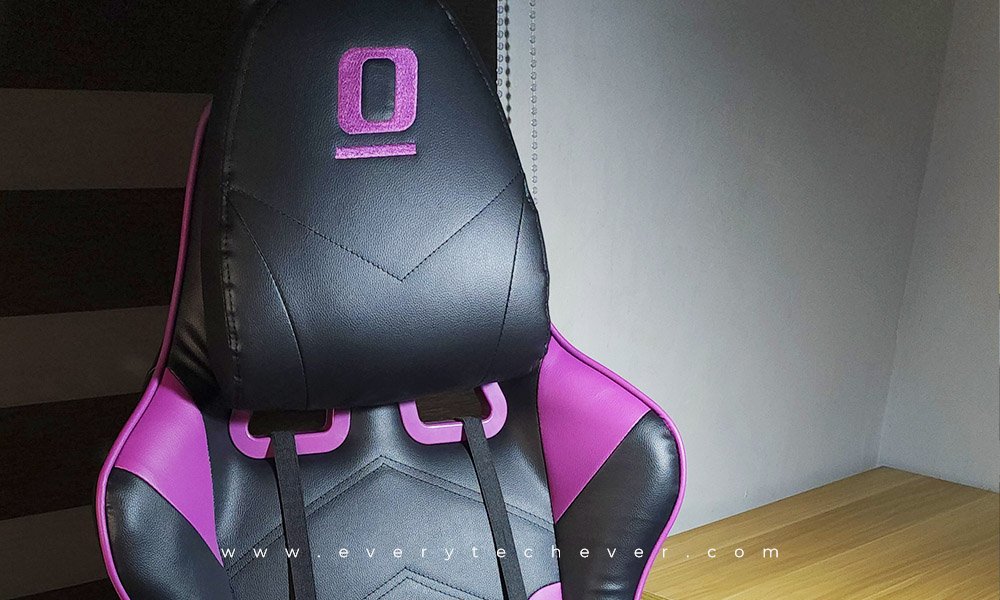 But Axgon offers a far more decent advantage in the affordable price segment. With built-in lumbar support, a high-density mold shaping form, and a full steel frame, Axgon AX1CVA has turned the racing-seat design into one of the ideal ergonomic solutions for prolonged gaming sessions. Not to mention that the color combination should excite K-pop fans.
The Axgon AX1CVA gaming chair is really affordable and has a lot of good functions. It has a neck pillow, height adjustment, and lumbar support. This is one of the best quality products designed with the gamer aesthetic in mind on the market, and without a doubt, the most comfortable racing bucket-style seats across any budget.
Pricing and Availability
The AXGON AX1CVA Gaming Chair is available at the AOC Flagship Store in Lazada for only 11,200.00, also in Shopee and partner retail stores nationwide.
Axgon AX1CVA Specs
Body-Embracing High Back Design
Full Steel Frame
High-Density Mold Shaping Form
Class-4 Hydraulic Spring Gas-Lift
High-Quality Nylon Castors
2D Arm Rest
Follow EveryTechEver for the latest tech news and reviews, also keep up with us on Twitter, Facebook, and Instagram.