Apple shoots the film Life Is But a Dream entirely on iPhone
The latest installment in Apple's "Shot on iPhone" ad campaign.
"Life Is But a Dream," directed by Park, is the first project in Apple's "Shot on iPhone" marketing campaign that was wholly created, shot, and edited in Korea. (You can watch Park's film below or here.)
The film tells a strange story that includes both a wedding and a burial by combining martial arts with romance, dark humor, and pansori (판소리), Korea's traditional musical storytelling approach.
An undertaker digs through an abandoned cemetery to steal a coffin for the burial of "White Marten," a warrior who died rescuing a hamlet, in the 21-minute film. He accidentally awakens the ghost of an ancient swordsman while digging. When that ghost seeks to reclaim its coffin, it awakens White Marten's recently deceased spirit: two youthful spirits who are now crossing blades… or emotions? Is it all a dream, or is it all one long night's dream?
Yoo Hae-jin (the undertaker), Kim Ok-vin (White Marten), and Park Jeong-min (Park Jeong-min) are among the Korean actors in the film (the swordsman).
"Life Is But a Dream" appears to begin as a horror picture, but it quickly transforms into a fantasy, martial arts, rom-com, and musical. In a behind-the-scenes movie published accompanying the film, Park explains, "It's a story I've always wanted to tell. I didn't think of a certain camera when I was writing it. What's incredible is that we can turn a tale like this into a film using only an iPhone."
Park has experience shooting on an iPhone, having worked on "Oldboy," "Thirst," "The Handmaiden," and HBO's upcoming limited series "The Sympathizer." On an iPhone 4, he shot "Night Fishing," a short film that won the Golden Bear for short film at the 61st Berlin International Film Festival in 2011.
The iPhone 13 Pro and iPhone 13 Pro Max were used to film "Life Is But a Dream." Cinematic mode, macro video, Night Mode, Ultra Wide Camera, Telephoto camera, optical image stabilization, and ProRes video recording were among the features used by the team on the current models of Apple's flagship phones.
Jang Young-gyu composed the film's original score. It will run on Apple.com, the Apple TV app, and Apple Music, as well as on broadcast, digital, social, and out-of-home media.

A small creature appears in the Samsung Galaxy S22 Ultra ad
Trypophobia alert!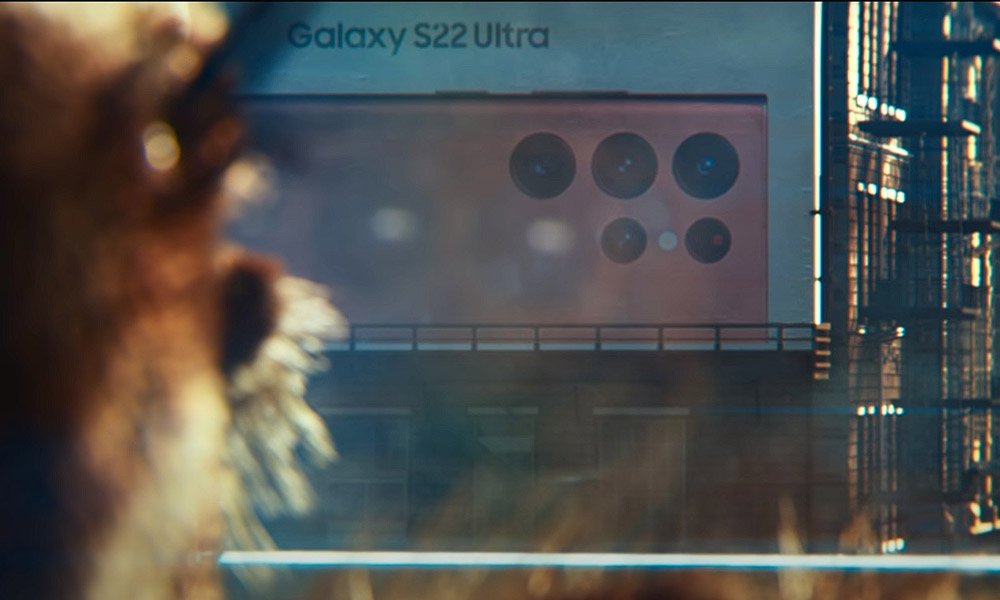 The Galaxy S22 Ultra is a Note with a different moniker, but the device's most distinctive feature is the five circular camera cutouts on the rear. Samsung has taken full advantage of the fact that the design reminds one of a spider in a new commercial.
This new Galaxy S22 Ultra ad, which was released in Germany, features a tarantula as a pet spider who spots a Galaxy S22 Ultra billboard being put up across the street, and the spider is enthralled by the billboard until it is pulled down. The happy conclusion, however, is that the Galaxy S22 Ultra is eventually returned to the owner. "Love knows no bounds," says the ad's tagline, which can be translated as "Love knows no bounds."
The spider's design is extremely similar to that of Lucas the Spider, a popular children's cartoon, and it's a sweet ad all the way through.
The fact that Samsung has chosen to embrace this part of the phone's design, especially in this fashion, is startling. The Galaxy S22 Ultra ad is certain to arouse arachnophobia, and the camera module itself has the potential to arouse trypophobia, which is a dread of tightly packed holes or protrusions in a repeated pattern.
As a result of such design elements, Apple has had to cope with some people not liking the newer iPhones, as well as the Mac Pro and Pro Display XDR.
Snapdragon is now a standalone product brand
The company will also unveil Snapdragon 8 Gen1 on its tech summit on Nov. 30.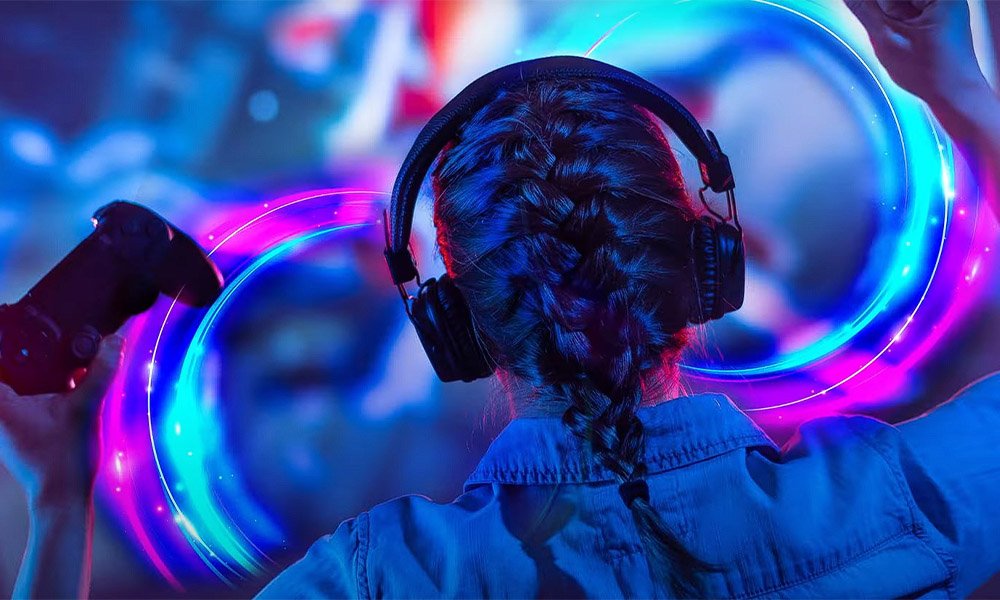 Qualcomm is said to be changing the name of their next flagship Snapdragon 8-series processor. However, the firm said on Monday that it is making even more significant changes to the popular mobile chipset brand.
Qualcomm is hosting its next Snapdragon Tech Summit next week, but in the meantime, the company has announced that its Snapdragon division will be a "standalone product brand with specific ties to the Qualcomm brand where appropriate," adding, "We're giving Snapdragon room for continued recognition and relevance with current fans, as well as for discovery and resonance with new fans."
Thankfully, the suffix "5G" will be phased out of mobile platform names in the future, as 5G has become pervasive enough to no longer be necessary. Qualcomm has already stated that it will exclusively release 5G-capable mobile platforms from now on, so there's no need to state the obvious.
Qualcomm also published a new marketing video to coincide with the event, marking the start of a "new era" for the brand. Apart from a few enigmatic references to the number 8, it doesn't give much information. Previous Qualcomm trailers ended with a depiction of a processor chip accompanied by the SoC's official name. The image of a mobile processor, on the other hand, is merely branded with the number 8 in this case.
It appears to back up previous reports that the Snapdragon 898 might be renamed. Qualcomm is considering dubbing the new SoC "Snapdragon 8 Gen1," according to leaker Ice Universe.
The rumored name change appeared to be Qualcomm's approach of getting around the 8-series naming scheme at the time. The following entry was rumored to be called Snapdragon 898, implying that its successor could not be named after a three-digit number beginning with 8 and having a greater value.
The name "Snapdragon 8 Gen1" was not finalized yet, according to Ice Universe, but it was the "naming logic" Qualcomm was exploring for the move. With the news of Qualcomm's mobile chipset becoming an independent brand and beginning a new era, some tech aficionados were also perplexed as to why Qualcomm would call the next chipset "Gen1." Now, calling the rumored Snapdragon 898 a first-generation product makes more sense.
Qualcomm's next Snapdragon Tech Summit will take place on Tuesday, Nov. 30. The Snapdragon 888's successor is likely to be announced during the keynote talk at these events.
Cowboy Bebop trailer on Netflix is a melodic explosion
It will be shown on November 19.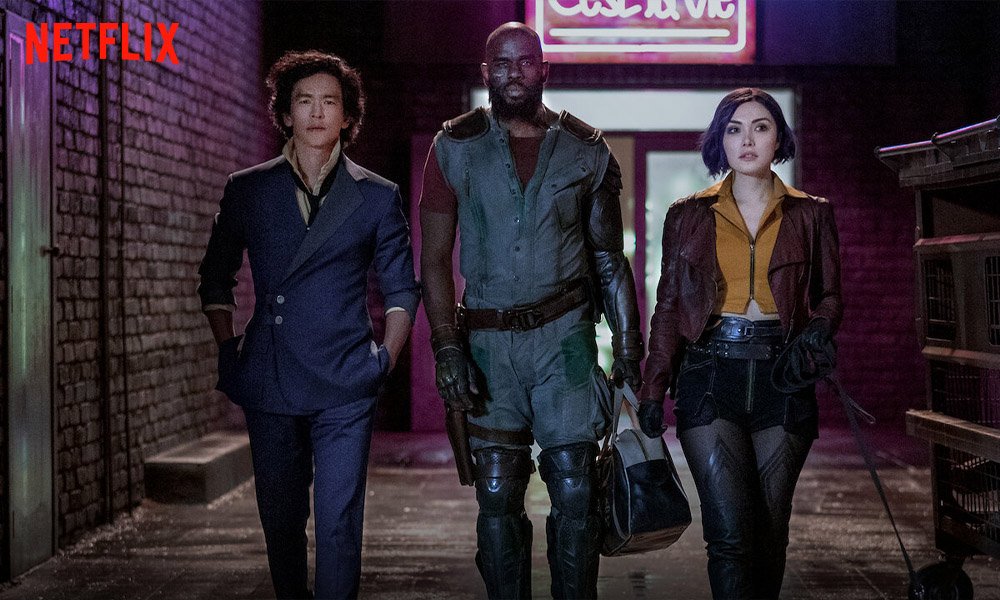 Netflix has released the first official trailer for its upcoming live-action Cowboy Bebop series starring John Cho, Danielle Pineda, and Mustafa Shakir, following the release of the "The Lost Session" teaser last week. The trailer was released shortly after a live YouTube countdown event.
Spike Spiegel (Cho) stands in front of Bebop's rising hangar doors, looking out over a futuristic cityscape with his personal spacecraft, the Swordfish II, visible in the background. The scene cuts to a shot of the asteroid colony of New Tijuana, intercut with Spike discussing his new line of work as a bounty hunter with his partner Jet with his old acquaintance Ana (Tamara Tunie) (Shakir). Spike tells Ana that if she ever needs to find him, he now goes by the name Spike Spiegel, implying that "Spike Spiegel" is merely an alias he adopted to conceal his identity after faking his own death and leaving the Red Dragon Syndicate, unlike in the original series.
As the series' theme song "Tank" begins to ramp up, Jet is seen piloting the Bebop towards an Astral Gate, amusingly banging shut one of the ship's shutter windows. From there, fans of the original Bebop anime will recognize a lot of the territory: Spike and Jet are seen fighting the Teddy Bomber, with monochrome flashbacks of Spike and his lover Julia (Elena Satine). Faye (Pineda) appears in a darkened ship corridor wielding a rifle before cutting away to a scene of the trio at dinner, with Faye suggesting that they form a team. Spike fights Vicious (Alex Hassell) in a cathedral, we see a spacecraft soaring through space and Cho's smooth delivery of "depends on who you ask" before soaring over a dock at night aboard the Swordfish II.
In terms of look and setup, the trailer looks very different from the original anime series, with a stylized approach to the source material reminiscent of the Wachowskis' Speed Racer or Scott Pilgrim vs. The World.
It's unclear how much of the original 26-episode anime Netflix's Cowboy Bebop will be covered in its first 10-episode season, or whether Ed, the genius child hacker and fan-favorite character from the original series, will appear this season, though their presence was seemingly hinted at in a teaser video posted on Twitter in the lead up to the release of "The Lost Season" teaser.
On November 19, Netflix will release Cowboy Bebop.