Answer this Shopee Love Language Quiz this Valentine's Day
Here's Shopee's Valentine's Deals you'll love!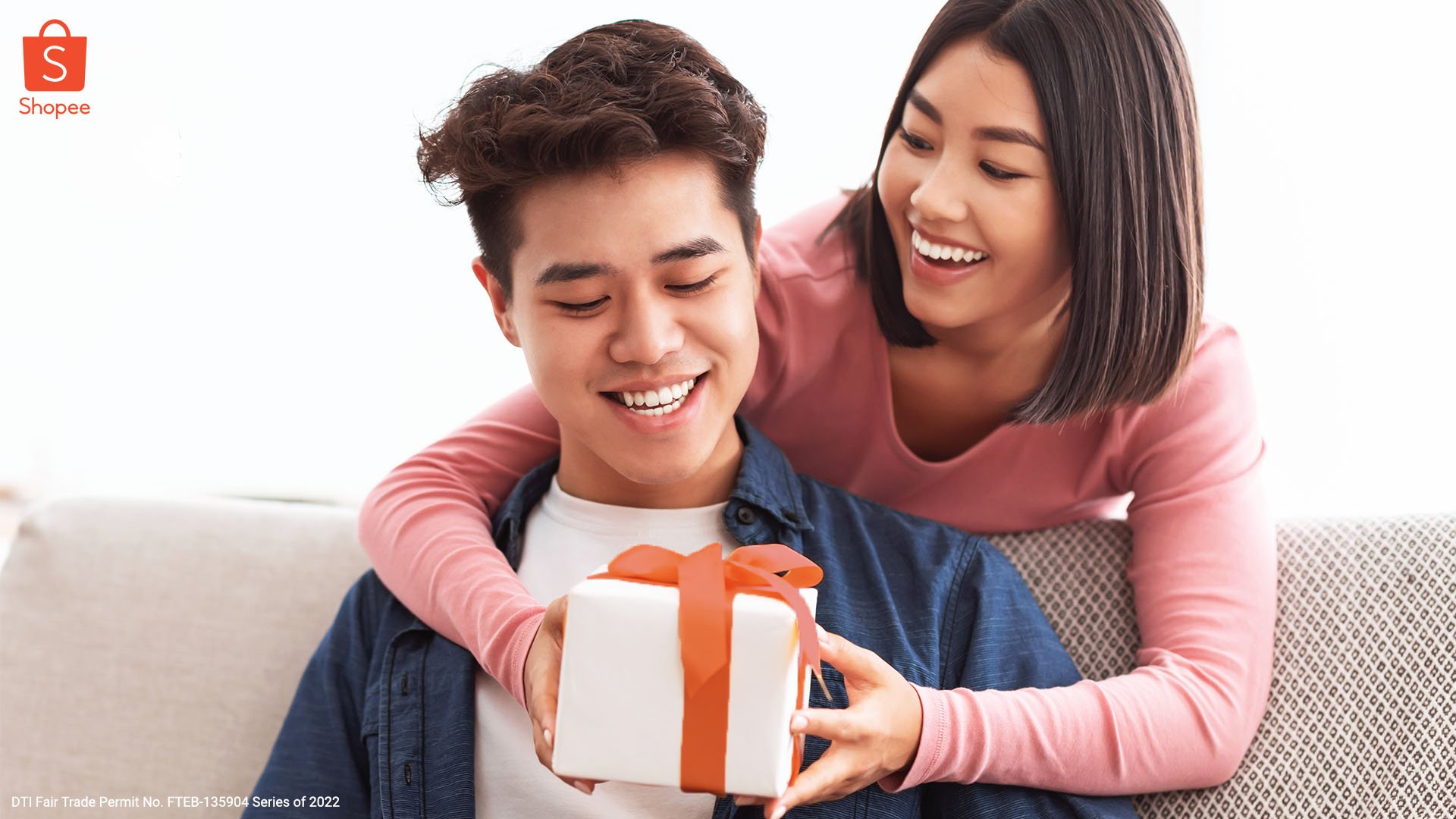 Not sure what to give your significant other this special hearts' day? Whether it's to wow them with a grand gesture or melt their heart with a sentimental trinket, what matters most is showing how much your loved one means to you through a thoughtful gift.
If you're still searching for the right Valentine's Day present, why not start by knowing your special someone's love language? Take this quiz to find out whether they prefer words of affirmation, physical touch, quality time, receiving gifts, or acts of service. Once you find out their love language, check out the corresponding gift suggestions that you can grab at amazing deals, only at Shopee's Valentine's Deals You'll Love!
Which of these do you often do with your significant other?
         A. Exchange love letters
         B. Watch movies and cuddle
         C. Go shopping together
         D. Discover new food places to try
         E. Stay at home and cook for each other
How do you show your appreciation to your partner?
Sending good morning texts
Giving a warm hug after a tiring day
Randomly surprising them with flowers
Going on spontaneous out of town trips
Making them their favorite coffee in the morning
What do you think is your other half's best quality?
Honesty
Kindness
Generosity
Loyalty
Empathy
What do you like most about your partner?
They never fail to say "I love you"
They give you kisses before leaving
They appreciate everything you give them
They listen intently and remember details about you
They volunteer to go on errands with you
Which quote best describes your relationship?
"Love without communication is impossible."
"Love is an irresistible desire to be irresistibly desired."
"Where there is love there is life."
"No matter how busy you are, if you really care, you will find the time for someone."
"Love is strong in its passion; affection is powerful in its gentleness."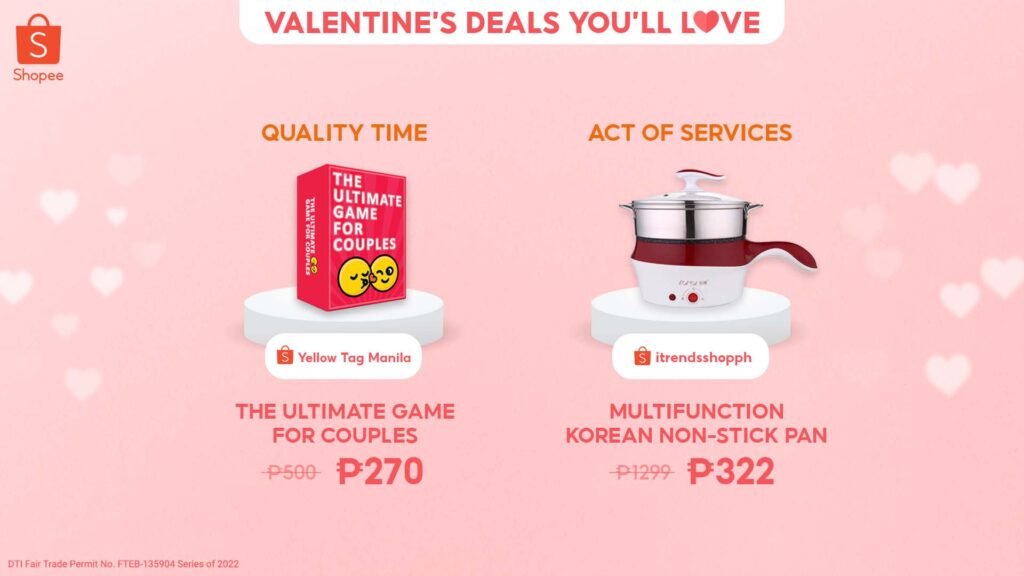 If you answered mostly As, your partner's love language is Words of Affirmation:
Words mean more to them than anything else. They feel the most appreciated when they hear and see words of affection and praise. Leave cute little love letters for them to open from time to time with these Mini Message Capsules for a personal and intimate Valentine's gift.
If you answered mostly Bs, your partner's love language is Physical Touch:
It's the simple hugs and kisses that warm their heart the most. The best gift to remind them that they are loved even when you're apart is with this Teddy Bear Plush Doll. This comfortable plush doll can be your lover's substitute cuddle buddy when you're away.
If you answered mostly Cs, your partner's love language is Receiving Gifts:
Your valentine feels the most loved when given thoughtful and meaningful presents. To them, gifts are visual representations of love. Keep the romance alive and get them this Rose Soap Flower bouquet that comes with twinkly lights and a variety of designs in their favorite color.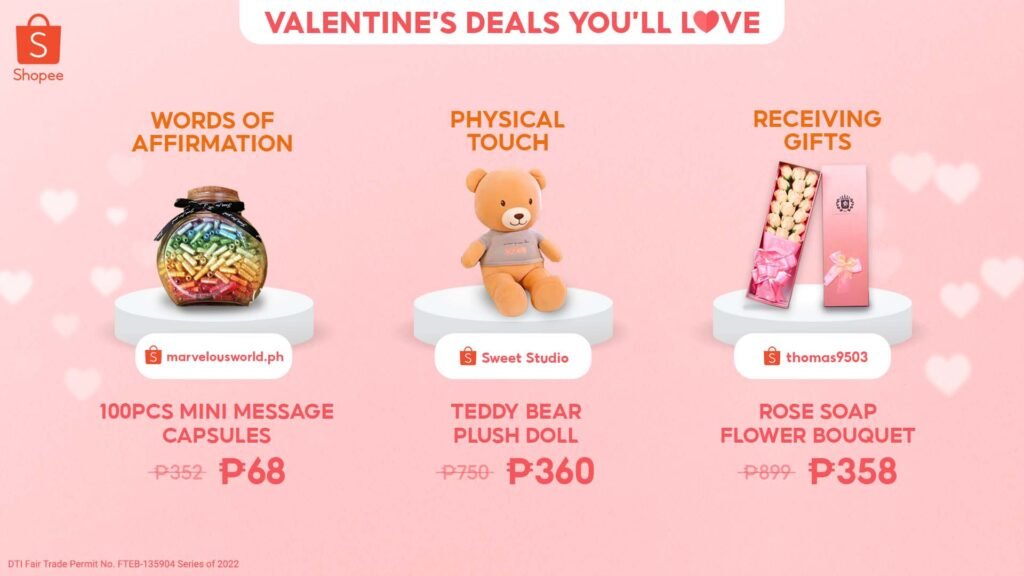 If you answered mostly Ds, your partner's love language is Quality Time:
Undivided attention is the best measure of love for your significant other. It makes them feel important when you are actively listening to them and when both of you are bonding over activities. Prepare an entertaining Valentine's by gifting your other half with the Ultimate Game For Couples and enjoy a night of fun knowing more about each other.
If you answered mostly Es, your partner's love language is Acts of Service:
Your partner believes that your gestures – big or small – are the most meaningful form of love. Show just how much you appreciate them with this Multifunction Korean Non-stick Pan, and whip up a romantic Valentine's dinner for two. It offers you convenience and creativity with its steaming, frying, and rice cooking features, all wrapped in one handy device!
Make the season of love even more special and shop at Shopee's Valentine's Deals You'll Love until February 14 for deals and discounts up to 90% off on perfect date needs and intimate gifts for your loved one. For more info, visit: https://shopee.ph/m/valentines-deals-youll-love
To get even more deals this Valentine's Day, head over to Photobook Philippines, Deli PH, Durex, Triumph, Meiji, Perfetti Van Melle, Kemiling, HBO Go, Deerma, Philips, and Hawaii Home for discounts on their beloved items and goods.
Starting February 8, you can also check out the February 15 Payday Sale for an even more rewarding shopping experience on your Valentine's Day preparations when you get Free Shipping ₱0 min. spend, 10% Off Vouchers, and 50% Bills Cashback on your purchases. For more info, visit: https://shopee.ph/m/payday-sale

Best OPPO deals to check out at 8.8 ShopeePay Festival
Get up to 50% off when you check out select new products from OPPO this 8.8 ShopeePay Festival!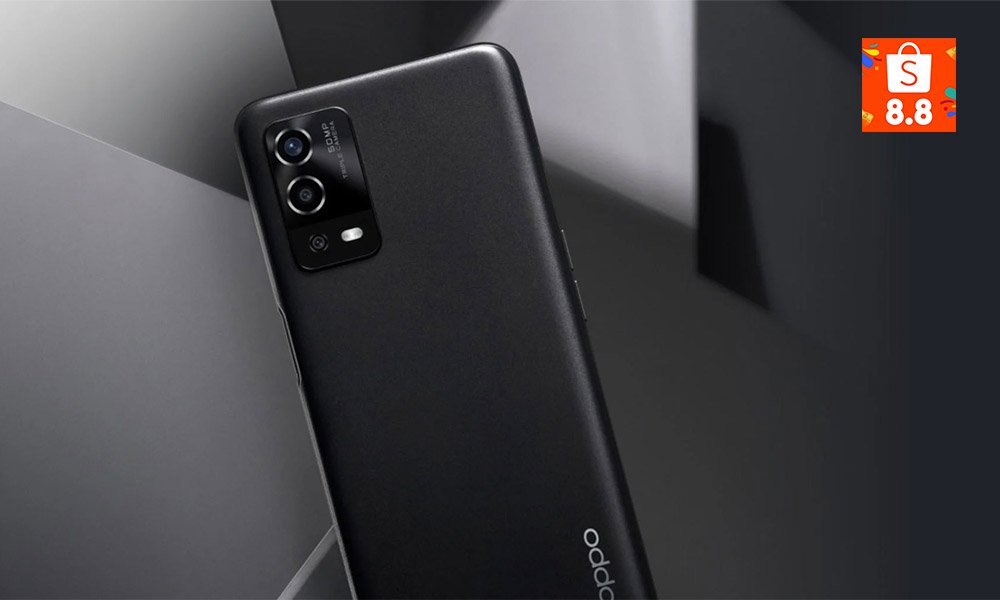 We search Shopee every day to discover the best offers. The online retail giant offers some of the greatest discounts on a huge selection of goods, whether you're looking for a brand-new home appliance or the latest smartphones to satisfy your tech cravings. Shopee can provide for all of your needs.
Because it offers a variety of smartphones at various price points, OPPO is one of the brands we love this year. In the upcoming 8.8 ShopeePay Festival, enjoy more rewards and get the best value when you score the latest OPPO smartphones on Shopee.
Here are our top 3 choices that we recommend you check out:
The new OPPO A16, which has 3GB of RAM and 32GB of storage space, is a good entry-level option that can handle your daily tasks. If you need to shoot photos and upload them right away to your social media sites, the 13MP AI Triple Camera is ideal. The huge 6.5″ HD+ display and large 5000mAh battery are very entertaining for watching your favorite K-drama series. Click here to check out the OPPO A16.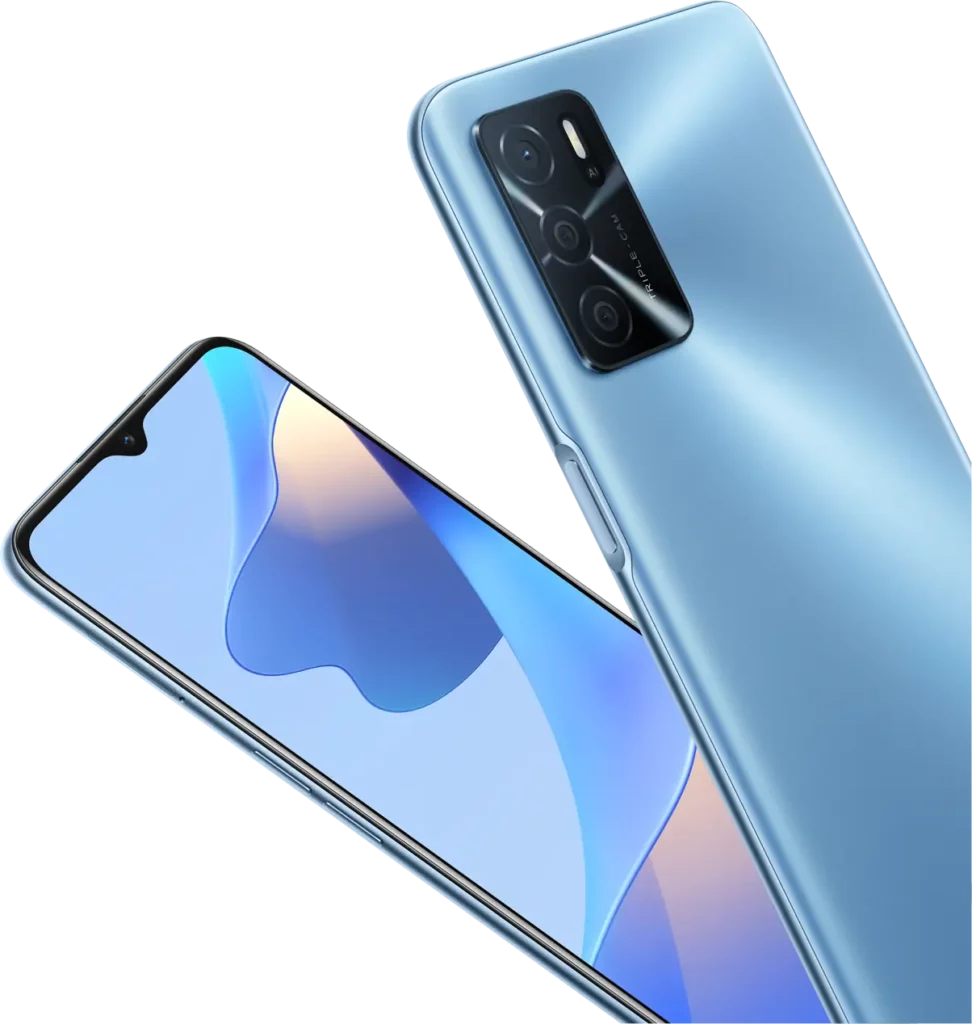 With the Night Plus Filters, 2MP Bokeh Camera, and AI for Beautification available on the OPPO A55, you can capture every moment as vividly as possible. The Helio G35 chipset's enormous 5000mAh battery and 18W rapid charging capabilities are ideal for your gaming needs. Click here to check out the OPPO A55.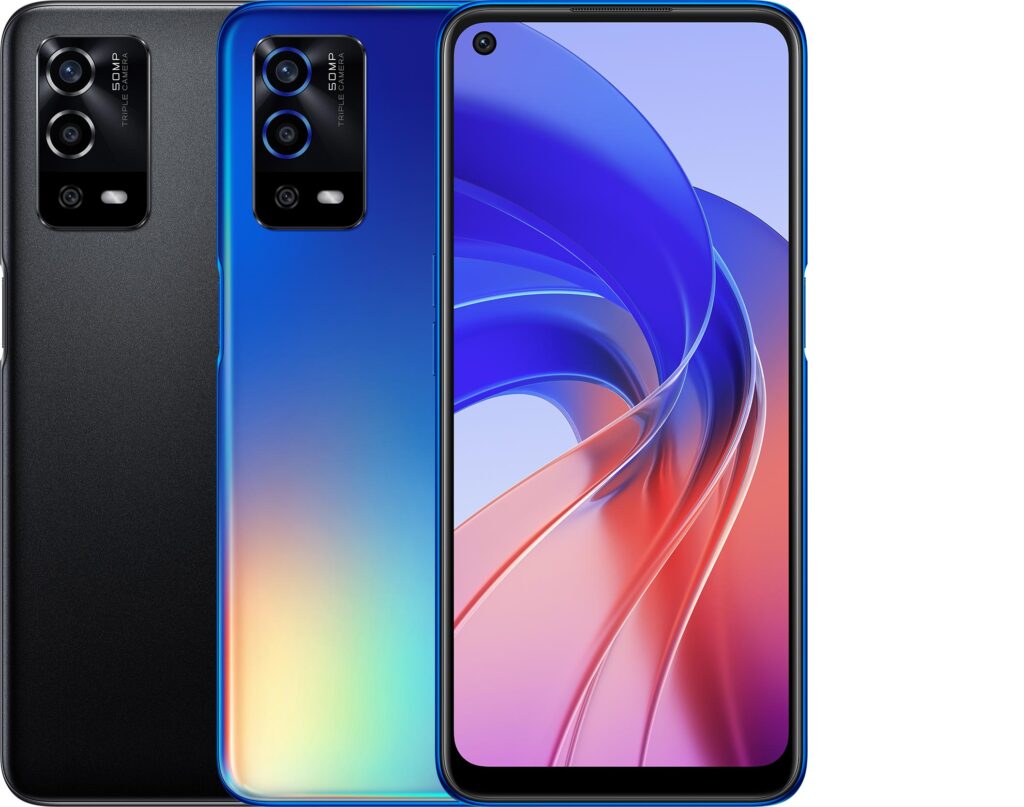 The quad lens and AI-assisted camera on the OPPO A94 make it easy to capture all of life's moments. The A94 captures the journey of life in vivid, precise clarity, from macro to ultra wide-angle and zoom photos. If you consider yourself a power user, the Helio P95 chipset and 8GB+128GB of storage will more than meet your requirements. It would be a shame not to include support for high-speed 30W VOOC flash charging. Click here to check out the OPPO A94.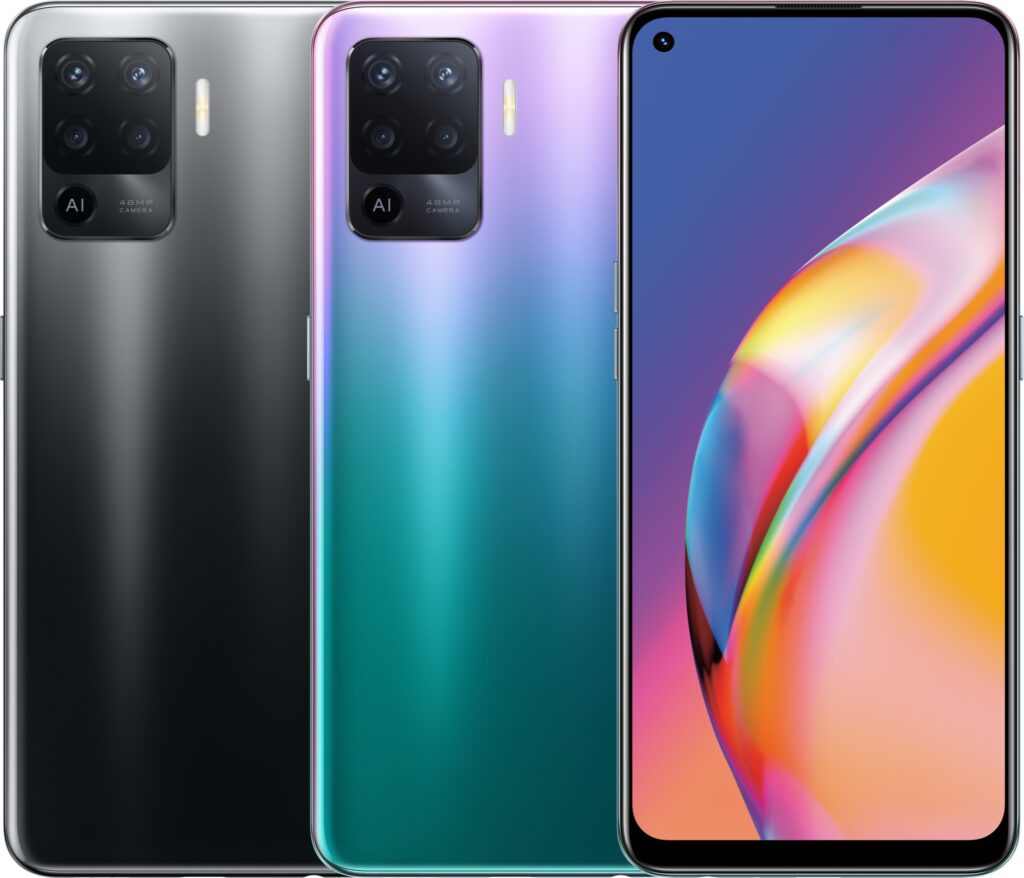 Don't miss any of the awesome deals and promos at the OPPO Official Store in Shopee and enjoy up to 50% off when you check out select new products from OPPO this 8.8 ShopeePay Festival!
Get up to 56% off on OPPO Gadgets in the 8.8 Mega Flash Sale
From August 8 to 12, grab exciting freebies, vouchers, deals on Shopee and Lazada.
Heads up, shoppers! OPPO will offer incredible discounts with awesome freebies, vouchers, and deals during the OPPO 8.8 Mega Flash Sale on Shopee and Lazada.
From August 8 to 12, visit and shop on OPPO's Official Stores to enjoy up to 56% off on OPPO gadgets. You can collect a Php 200 off voucher if you reach a minimum spend of Php 9,999 and a Php 400 off for every minimum purchase of Php 14,999.
Don't miss the chance to use your Php 50 and Php 55 shipping discount vouchers before checking out if you have a minimum spend of Php 500 on Shopee and Lazada, respectively.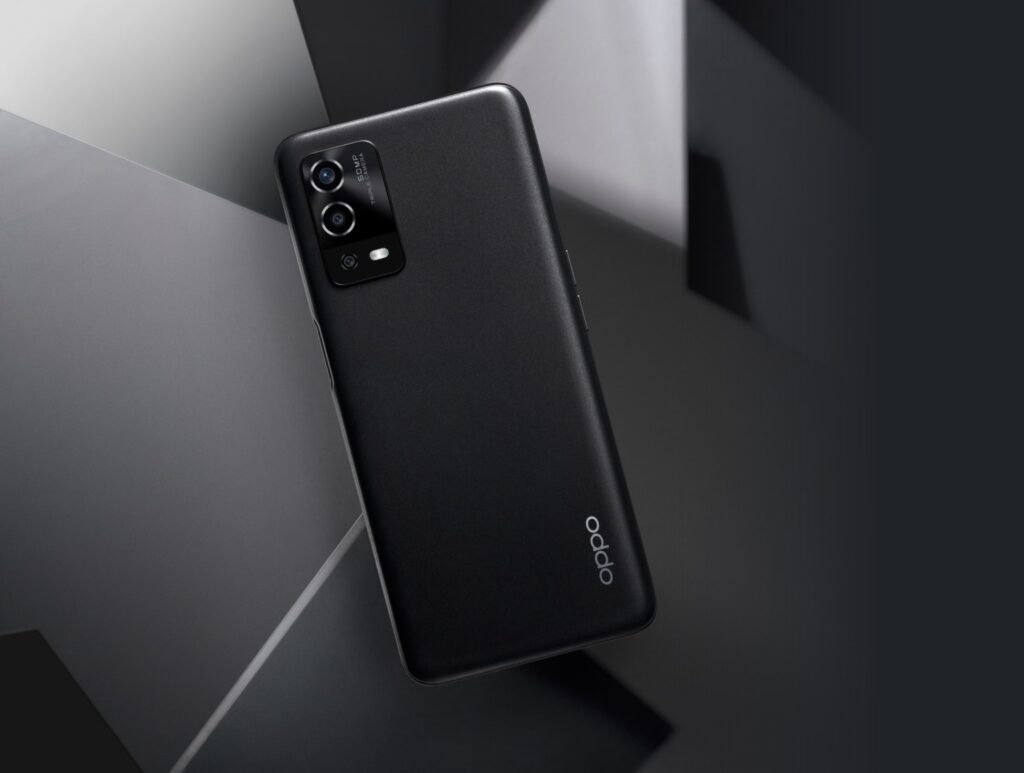 For Lazada shoppers, you can also get a Php 50 off voucher for every minimum purchase of Php 500, including a 10% cashback on your orders.
Freebies to watch out for on 8.8
If you plan to shop from 12 pm to 2 pm on August 8, take advantage of free G25 Bluetooth earphones for each smartphone order ID. Later in the day, you also can enjoy a free A8 long speaker if you order the OPPO A55 from 9 pm to 11:59 pm.
A wide array of freebies are also in store for you throughout the sale. That includes a free 32GB SD Card when you order OPPO A16 3GB, a free TG113 Bluetooth speaker for every purchase of OPPO A55, a free Neon Island desk pad for all your OPPO Reno6 Series purchases, and a free A8 long speaker with Neon Island desk pad for every OPPO Reno7 Series orders.
Flash deals, and giveaways on OPPO's 8.8 TikTok Livestream
There's more to look forward to on 8.8 when you check out OPPO Philippines on TikTok. Be sure to watch out for limited flash deals and giveaways during OPPO's 8.8 TikTok Livestream on the following dates: August 7 from 2 pm to 9 pm; August 8 from 11 am to 9 pm; August 9 from 11 am to 7 pm, and August 10 from 11 am to 7 pm.
Bundle deals on Shopee, Lazada
Exciting bundle deals are also available from August 8 to 12, such as OPPO Band and OPPO Enco Buds for Php 1,999; OPPO A55 and OPPO Enco Buds for Php 9,499; OPPO A94 and OPPO Enco Buds for Php 11,999; OPPO Reno5 and OPPO Enco Buds for Php 15,999; and OPPO Reno5 5G and OPPO Enco Buds for Php 19,999.
Mark your calendars now! Don't miss the chance to enjoy OPPO 8.8 Mega Flash Sale spectacular treats to welcome August on Shopee and Lazada, even on TikTok. Add to the cart and check out your favorite OPPO devices at great deals so you can finally take home the gadgets you have been saving up for!
Vivo announces 8.8 Mega Sale in Shopee, Lazada and TikTok Shop
Enjoy exclusive vouchers and freebies!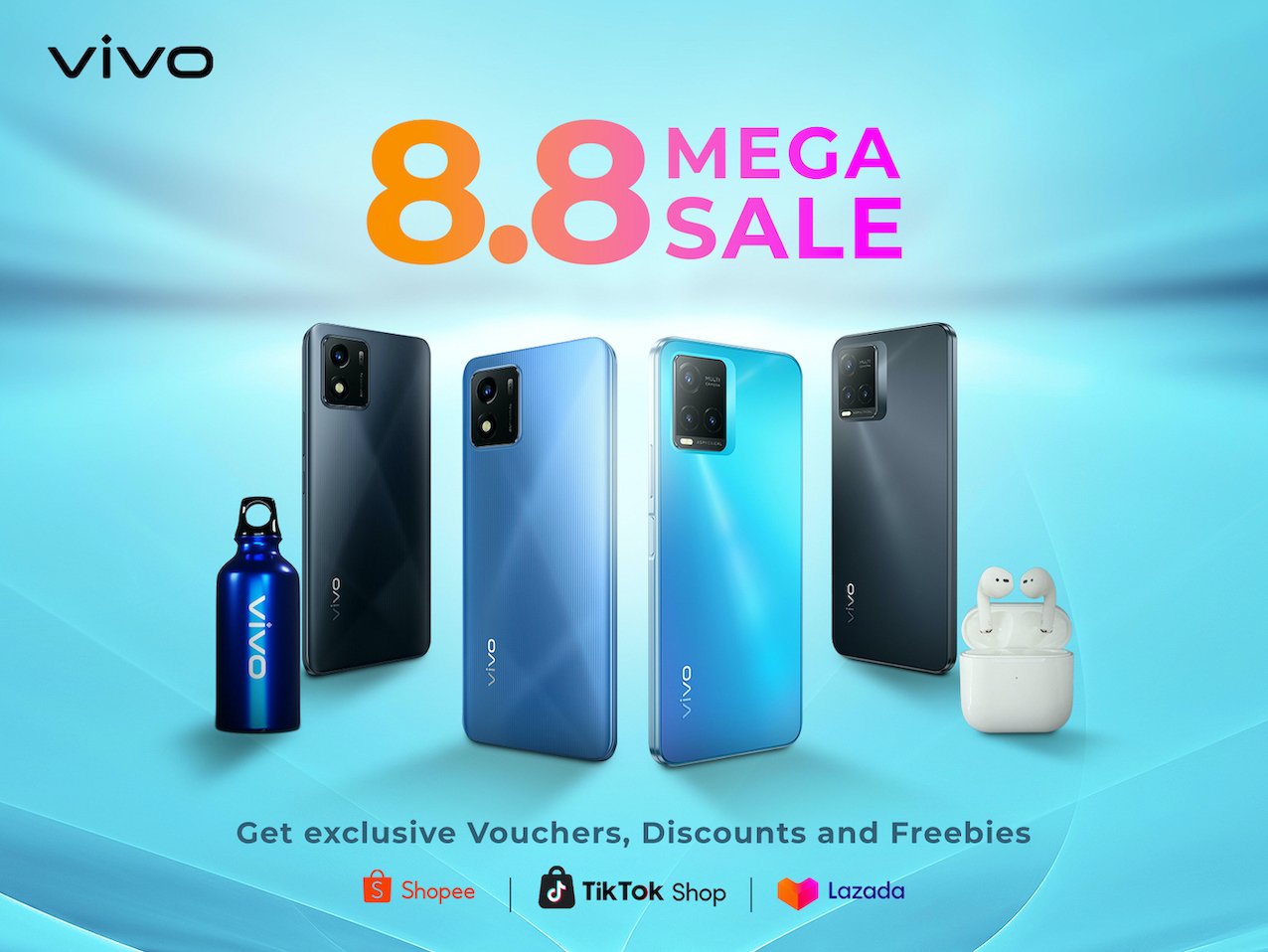 Vivo brings a surefire way to satisfy shoppers in this 8.8 Mega Sale! You can avail of vivo T1x, vivo Y1s, or vivo Y01 with vouchers, and exclusive freebies on Shopee, Lazada, and TikTok Shop.
The vivo T1x, with an original price of PHP 8,999, will be available at a reduced price of PHP 8,897 with a P100 off voucher, FREE DITO SIMCARD, and FREE TWS Voguard. Designed for gamers, the vivo T1x comes with a high-performing Snapdragon 680 processor, 4GB RAM (1GB RAM Extended) + 64GB ROM, 5000mAh battery with 18W fast charging capability, Multi-Turbo 5.0 that helps you run your favorite mobile gaming apps smoothly. It also comes with a 50MP camera that can capture life's best moments effortlessly and get pristine clarity whether you zoom in or crop photos. The vivo T1x also supports unique and high-quality camera features like Bokeh Camera, Super Macro Camera, 8MP Super Night Selfie, and Personalized Portrait Mode. It has a beautiful 6.58" FHD+ Incell screen display and anti-fingerprint design with unique colorways in Gravity Black and Space Blue.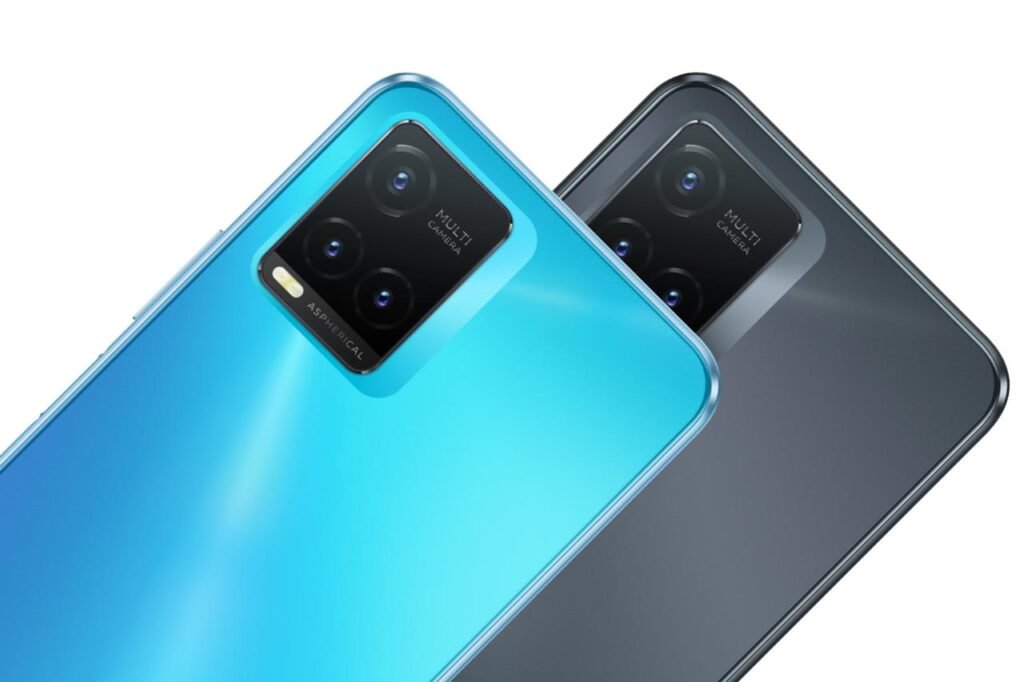 Shoppers can also get the vivo Y01 for a fun deal. From PHP 5,299, it will be available for PHP 5,247 with P50 off voucher, FREE DITO SIMCARD, and FREE Premium Tumbler. The vivo Y01 is a great all-rounder device. It is an entry-level smartphone but packs advanced features like a 6.51-inch HD+ display for an immersive viewing experience, an 8MP rear camera for everyday shooting, and a 5 MP selfie camera on a small notch. It also has a 5000mAh battery that enables longer playtime and is also capable of reverse charging. The vivo Y01 can also run mobile games without lags because of its Multi-Turbo 3.0. This smartphone comes in a 3D slim design and is available in Elegant Black and Sapphire Blue.
For those who are looking for a more affordable smartphone, the vivo Y1s is another good option to consider. From PHP 5,499, it will be available for PHP 4,847 with P50 off voucher and FREE DITO SIMCARD. The vivo Y1s features a 6.22-inch Halo FullView™ display, providing a pleasant view for both videos and games. Plus, it can filter out harmful blue light to prevent eye strain. With elegant 3D body curves, the vivo Y1s fits perfectly in the palm for a comfortable grip. Its 32GB of internal ROM gives ample freedom to store more photos, files, and applications. It can also expand to up to 256GB with an additional SD card. And at a 4,030mAh battery, supported by exclusive smart power management, keeps it going longer for a more enjoyable gaming and video experience. It comes with a 13MP Main Camera and a 5 MP Front Camera with smart beauty features. The vivo Y1s will be available in limited quantity so add to cart now!
Other than T1x, Y01 and Y1s, vivo 8.8 Mega Sale also offers amazing freebies on other select Y Series, T Series, V Series, and X Series models and accessories. Check out these special deals on Shopee and Lazada: