Home Credit announces Moira dela Torre as their latest ambassador
She performs the theme song "Para Sa Life" in Home Credit campaign video.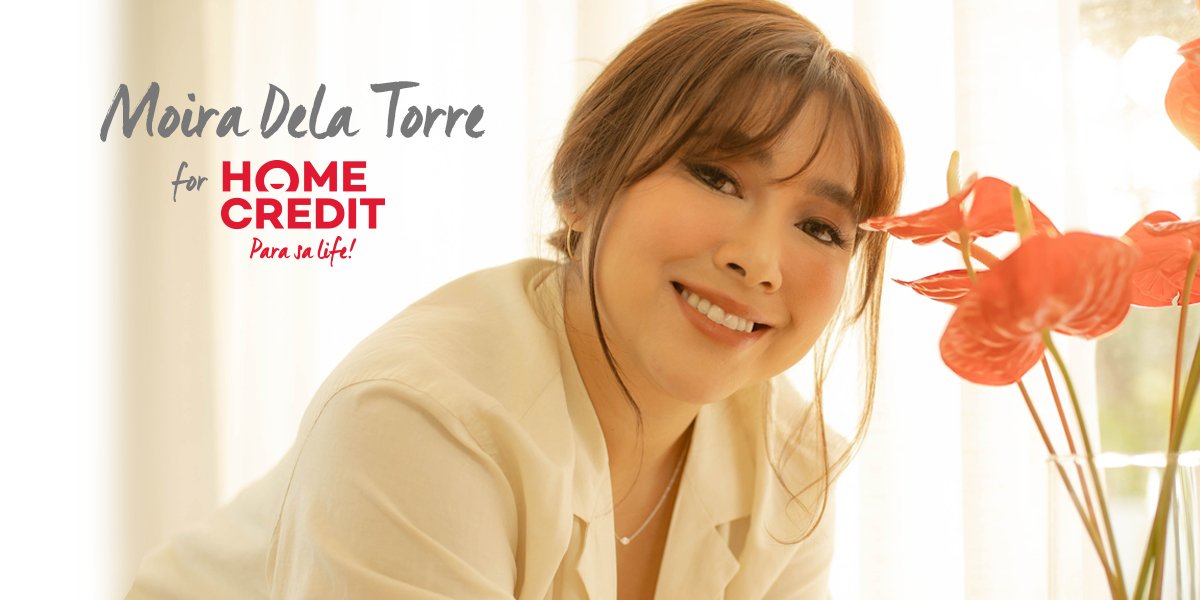 Home Credit Philippines (HCPH), the country's leading consumer finance company, introduced singer-songwriter, Moira dela Torre, as the brand's ambassador for its "Para sa Life" campaign that aims to share a message of hope for a better life for Filipinos.
Moira, the most-streamed Filipina artist for bigness, performed the theme song "Para Sa Life" in Home Credit campaign video. 
"I loved it. It was so special to me," Moira said, pertaining to the song. "I'm glad that Home Credit gives me the opportunity to be their ambassador so I can give voice to that wonderful song to inspire more Filipinos," she added.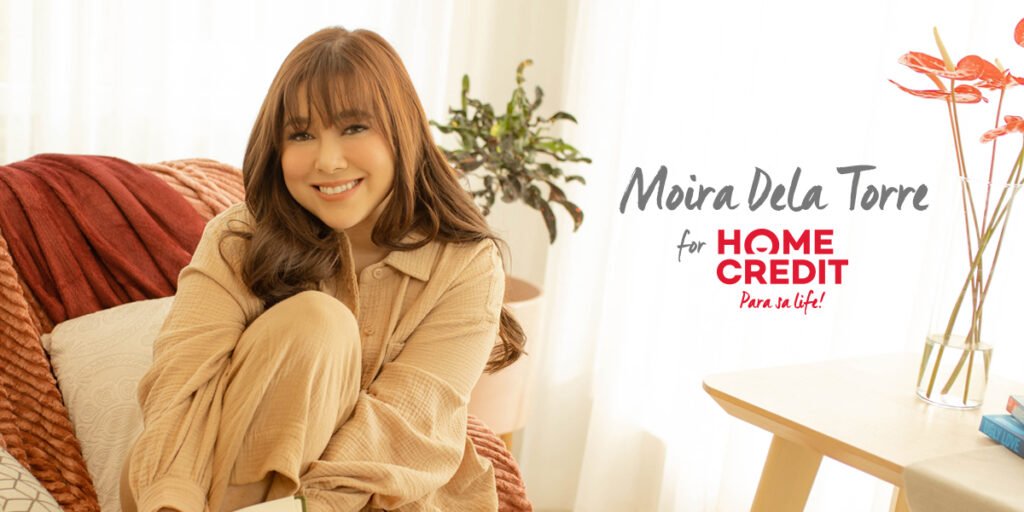 The singer-songwriter behind the hit songs "Malaya," "Tagpuan," and many more believe that Home Credit's new campaign can touch the hearts of millions of Filipinos.
"I really love that Home Credit allows us to have somebody to rely on. Back in college, I really wanted to buy a microwave for myself since I was living alone. But I knew that it was impossible for me to get one since I couldn't afford it in cash," Moira said laughing.
"Now, I love that Home Credit provides us the accessibility to purchase the things we need in life while giving us the flexibility in our payment terms. And I'm happy that someone out there, who I once was like, can now buy their microwave because of Home Credit," Moira added.
This campaign of Home Credit aims to inspire more Filipinos, be it young professionals, couples starting a family, and those who have already established their lives — to pursue their life's dreams, Para sa Life.
Bringing Home Credit Closer, Relatable to Filipinos
Sheila Paul, HCPH's Chief Marketing Officer, expressed her delight in the song is an inspiration to individuals who aspire to financial stability.
"This new song of Home Credit encapsulates the brand's promise of companionship through the use of our easily accessible and affordable financial products for our Filipino consumers. Also, the song relays that Home Credit is ideal for young families and starting individuals who aspire to establish their lifelong plans and helping them turn small dreams into reality," she shared.
Homonym, an agency specializing in sonic branding and end-to-end music and audio marketing solutions, helped Home Credit's "Para sa Life" campaign with an effective combination of sight and sounds.
"Marketing strategies have turned to visual messaging these past two years and now, marketers are on the lookout to explore other senses that can work. This is where Sonic Branding comes in. It is a strategic, purposeful, and consistent use of sound and music in branding and marketing to shape perception and behavior," said Homonym founder and chief executive Mike Constantino.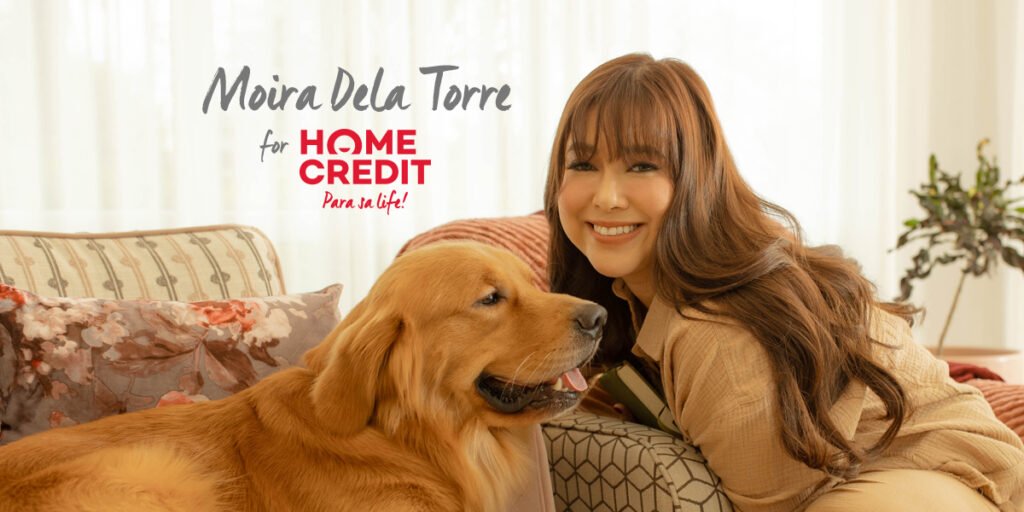 By using studies that provide insight into the music habits of Filipino consumers, Homonym was able to determine Home Credit's brand essence and fine-tuned it with the preferences of the target market to produce a melody that portrays a positive vibe and the feeling of trust and respect.
"Sight targets the brain while sound targets emotions thus eliciting feelings. By creating that emotional connection with the brand's own signature sound, it will create a long-lasting effect on the target audience and increase familiarity with the brand," he added.
Paul believed that tapping Homonyms in the campaign made Filipinos relate to the message Home Credit wanted to convey.
"As a reliable financial partner of Filipinos, Home Credit has a greater mission of helping its consumers better manage their finances and promote financial inclusion. With music as a huge part of our lives, we at Home Credit saw the value of building our sonic identity and communicating our messages through music to make more people relate to the message of hope and trust that we are trying to convey," said Paul.
Check out the official music video of Moira dela Torre for Home Credit's "Para sa Life" campaign by visiting the brand's official Facebook and YouTube accounts.

Special deals on Nokia smartphones this rainy season
From July 29 until September 30, you can save up to Php 1,000 off and get amazing freebies and bundles!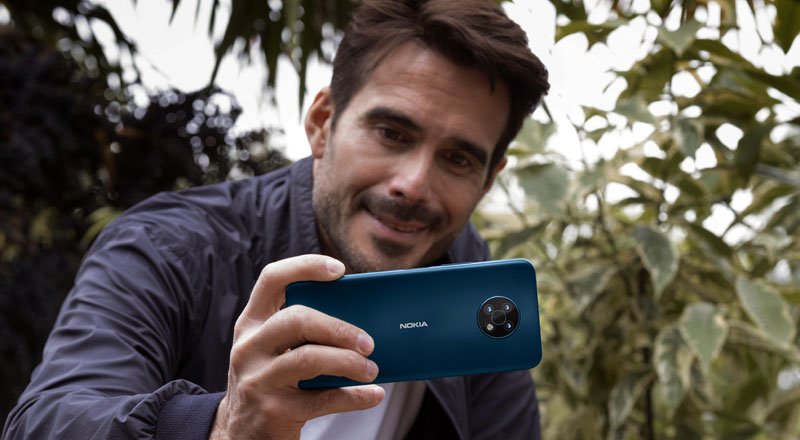 Making the cloudy days brighter, HMD Global, the home of Nokia phones, announces deals and promos for fans to enjoy this wet season. Selected Nokia smartphones and tablets came with awesome discounts and are bundled with classic, limited-edition branded umbrellas and hoodies that are perfect for the weather.
From July 29 until September 30, customers can save up to Php 1,000 off of Nokia smartphones, and get amazing freebies and bundles: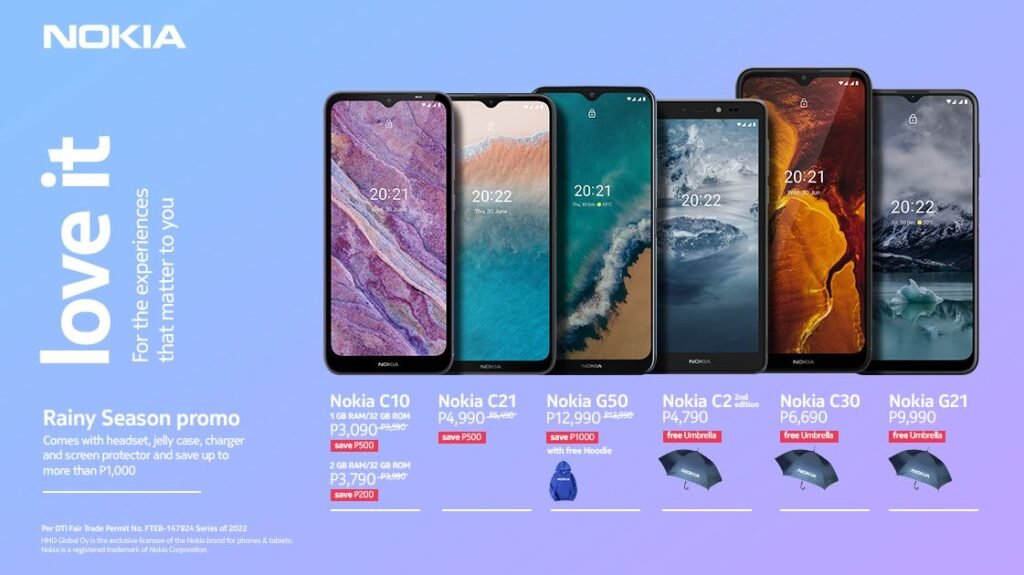 Experience a full-day battery life, big and crystal-clear HD+ screen with the Nokia C10. Get over 10 per cent off with the Nokia C10 1GB RAM and 32GB storage, now available for only Php 3,090 from its original price of Php 3,590. From its original price of Php3,990, the Nokia C10 in 2GB RAM and 32GB configuration, has a 5 per cent slash off for a discounted price of Php 3,790.
Enjoy legacy durability wrapped in a stylish and sturdy exterior and all-day battery life of the Nokia C21. With 2GB RAM and 32GB memory in Dark Blue and Dark Grey colour variant receives a Php 500 off discount, from its regular price of Php 5,490, now at Php 4,990.
Grab the Nokia G50 that boasts two-day battery life 18W fast-charging technology and a 49MP triple-lens camera with AI smarts for as low as Php 12,990, a whopping Php 1,000 off from its original price of Php 13,990. You can also get a limited-edition Hoodie for every purchase of the smartphone.
Three Nokia smartphones – Nokia C2 2nd edition, Nokia C30 and Nokia G21 come with an umbrella freebie.

The Nokia C2 2nd edition offers optimal storage that makes it easier for users to customize the device and make it their own. It is available in 2GB RAM and 32GB configuration in grey colour variant for Php 4,790.
Enjoy watching animated videos with Nokia C30's huge 6.82-inch HD+ screen and supersized 6000mAh battery that gives users enough energy for up to three days on a single charge. Get this device with 3GB RAM and 64GB memory in a green colour variant for Php 6,690.
Fans can capture exciting moments with the newest member of the G-series, the Nokia G21, with its 50MP triple-lens camera to create professional-looking photographs. Available in 6GB RAM and 128GB storage in Nordic blue (navy) colour variant at Php 9,990.

In an extended offer from HMD Global's latest tablet, fans can get the Nokia T20 with the new Nokia Wired Headphones bundled for Php 10,990. The Nokia T20 has optimum durability and a powerful 8200mAh battery for non-stop web-surfing can be perfectly paired with the Nokia Wired Headphones that support users with pumping bass and powerful sound through the accessory's lightweight foldable design and comfortable cushions.
Relax amid the rainy days
Staying at home for safety during the wet season can be spent in relaxation. Enjoying one's family or me-time with the Nokia C10 hits the spot, with its big crystal-clear HD+ screen for binge-watching favourite shows, Youtube and TikTok videos.
It comes with AndroidTM 11 (Go Edition) software to keep data safe and the phone running smoothly as one spends their recreational activities virtually.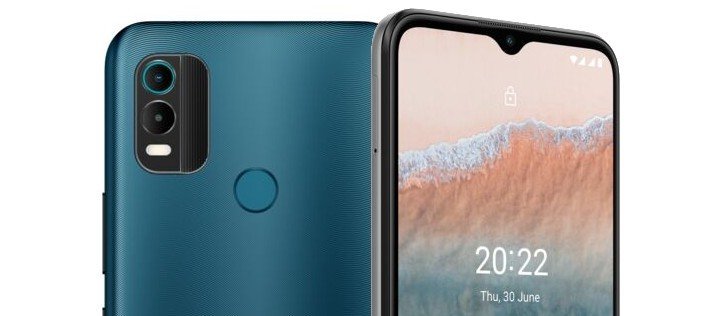 Stay productive at home
Let the rain pour while you work using the newest family member of the C-series – the Nokia C21. The Nokia C21 boasts a streamlined operating system on a higher memory smartphone with a multi-core processor that brings efficiencies without sacrificing the signature all-day battery life – download at speed and enjoy fast app opening times, for an even snappier, more productive experience.
The Nokia C21 smartphone also comes with AI-powered ​face unlock and is now supported by a fingerprint sensor for extra security and convenience. This way, users can be assured that every file on their phone is safe.
Explore creativity indoors
Staying indoors can be an opportunity to create amazing content with the Nokia G50. The smartphone's impressive 49MP triple-lens camera with AI smarts can capture life's precious moments anywhere and anytime.
Taking a video with Nokia G50 will also give users a good result, thanks to the video stabilization technology that ensures steady frame shots.
Maintain peace of mind with the family
For carefree family time with the young ones indoors, the Nokia C2 2nd Edition gives users peace of mind, being a super-tough smartphone thanks to its durable inner metal chassis. The smartphone is designed to withstand the roughness and tumble of everyday activities.
An accessible smartphone to amplify one's selfie-game at home while the rain is pouring outside, the Nokia's C2 2nd Edition's front and rear camera can give users good quality photos even in low light settings while indoors.
Worry no more with online classes and meetings
The weather may push everyone to do their daily tasks and activities remotely at home. The Nokia C30 has fans covered with its huge 6.82-inch HD+ display that they can maximize for working or studying from home, navigating online meetings and presentations with ease. Study and work breaks are now made more meaningful with some well-earned catching up on online video series with its massive display.
Hardworking individuals require a battery that can keep up. The Nokia C30 sports a supersized 6000mAh battery giving users enough energy for up to three days on a single charge. One can upskill, stream and connect to those that matter most to them, worry-free.
Last longer for emergencies
Due to the heavy rains and strong winds, power outages are inevitable during this time of the year. Good thing the new Nokia G21 has an unmatched three-day battery life that users can rely on, even on a full weekend without a charger. Fans can turn on the all-new bespoke Super Battery Saver mode to make the phone last even longer – available exclusively on selected Nokia phones.
Users can even choose where exactly the energy savings are made, so they can still access key features that are needed. When the time to fuel up arrives, its 18W fast charging ensures users won't have to wait long to get going again.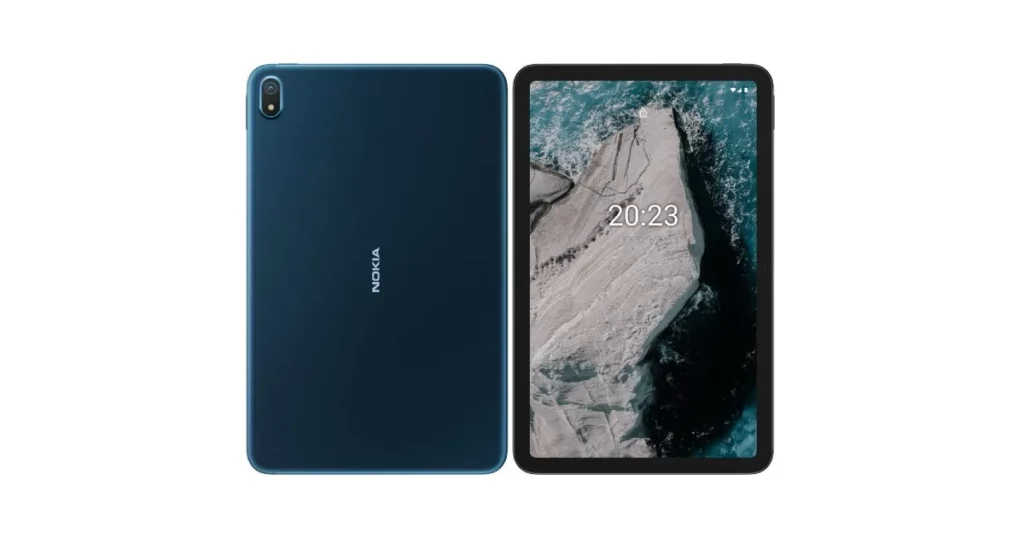 Make every moment memorable with the family
Making indoor moments with the family more memorable and productive has never been this easy. The Nokia T20 tablet brings the same quality you'd expect from a Nokia smartphone to a much bigger screen, all members of the family can enjoy its innovative and accessible features. This includes a crystal clear 2K screen together with its stunning sound quality, from which users can catch every detail when it matters most to enjoy a truly immersive listening experience.
Nokia smartphones offer great storage and battery life right out of the box and come with years of monthly security updates. Giving every user the freedom to browse, shop and bank safely online without worries. The Nokia C-series – Nokia C30, Nokia C2 2nd edition, Nokia C10 and Nokia C21 can receive two years of regular security updates, while the Nokia G-series – Nokia G50 and Nokia G21, and the Nokia T20 Tablet come with three years of monthly security updates.
Customers can avail of these special deals and freebies in all Nokia mobile physical stores and kiosks nationwide and online at Shopee, Lazada, Mxmemoexpress.com, Zalora and all authorised resellers. All promos above are not in conjunction with other promos unless stated otherwise.
Best OPPO deals to check out at 8.8 ShopeePay Festival
Get up to 50% off when you check out select new products from OPPO this 8.8 ShopeePay Festival!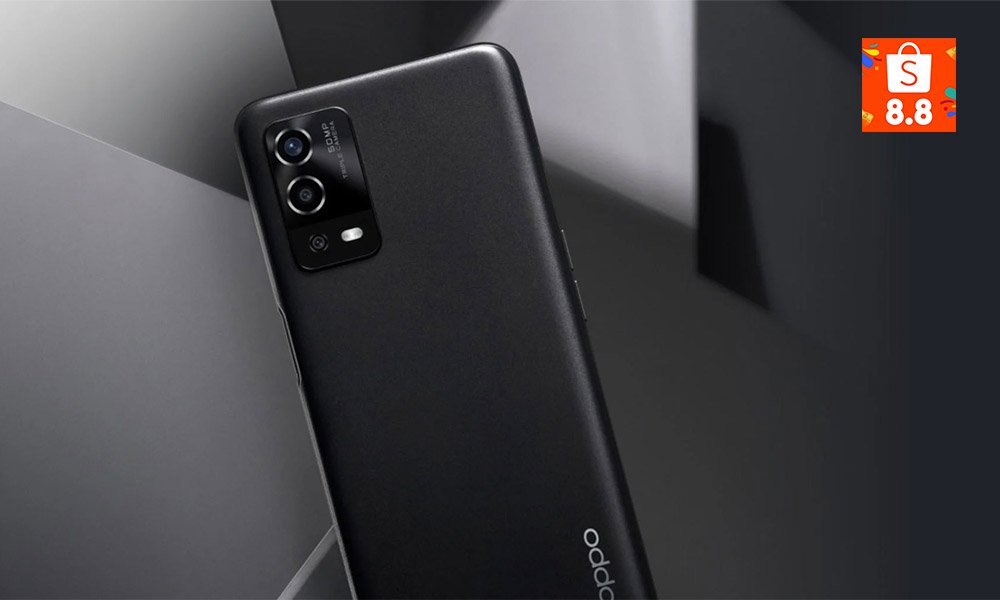 We search Shopee every day to discover the best offers. The online retail giant offers some of the greatest discounts on a huge selection of goods, whether you're looking for a brand-new home appliance or the latest smartphones to satisfy your tech cravings. Shopee can provide for all of your needs.
Because it offers a variety of smartphones at various price points, OPPO is one of the brands we love this year. In the upcoming 8.8 ShopeePay Festival, enjoy more rewards and get the best value when you score the latest OPPO smartphones on Shopee.
Here are our top 3 choices that we recommend you check out:
The new OPPO A16, which has 3GB of RAM and 32GB of storage space, is a good entry-level option that can handle your daily tasks. If you need to shoot photos and upload them right away to your social media sites, the 13MP AI Triple Camera is ideal. The huge 6.5″ HD+ display and large 5000mAh battery are very entertaining for watching your favorite K-drama series. Click here to check out the OPPO A16.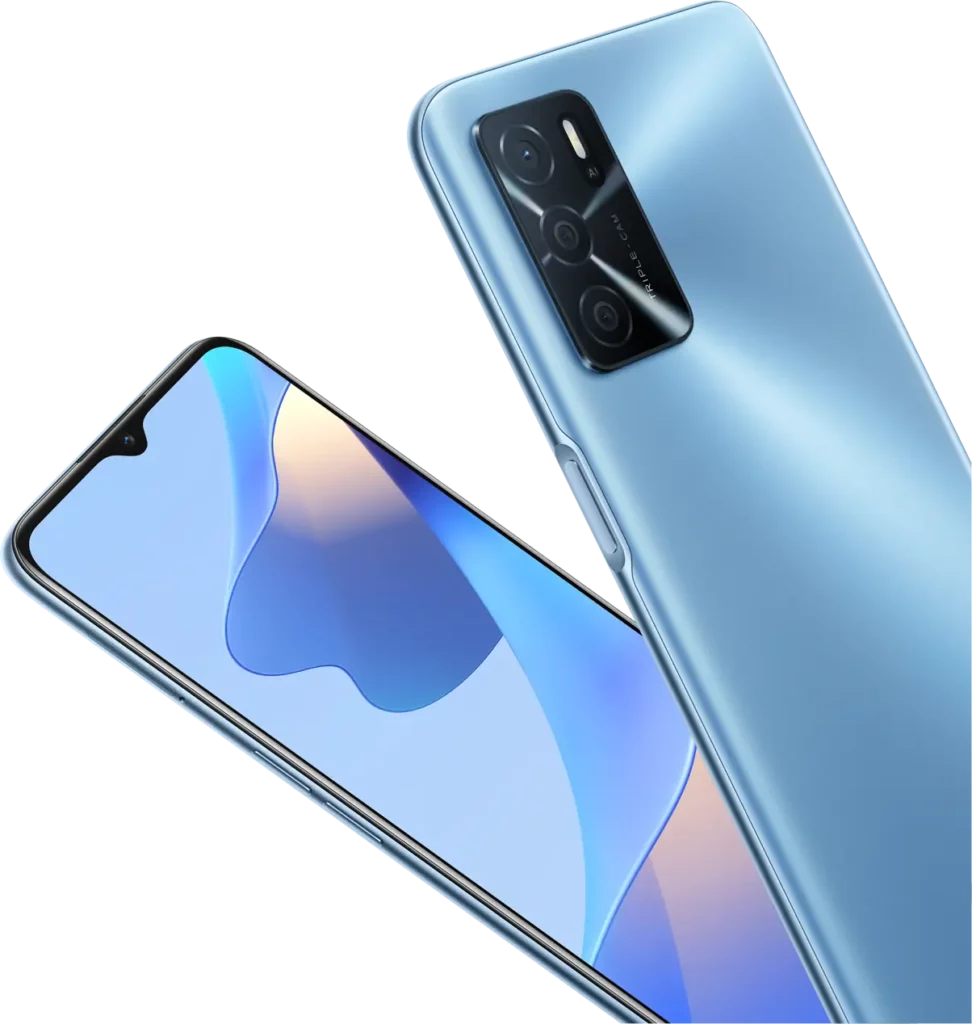 With the Night Plus Filters, 2MP Bokeh Camera, and AI for Beautification available on the OPPO A55, you can capture every moment as vividly as possible. The Helio G35 chipset's enormous 5000mAh battery and 18W rapid charging capabilities are ideal for your gaming needs. Click here to check out the OPPO A55.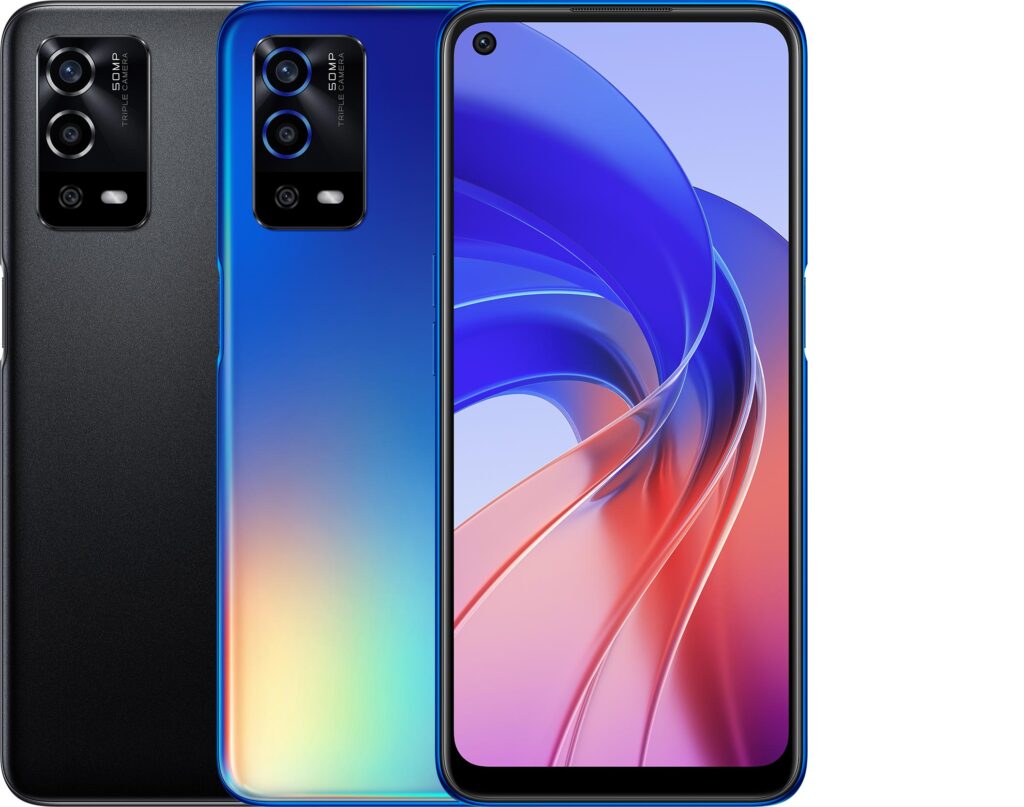 The quad lens and AI-assisted camera on the OPPO A94 make it easy to capture all of life's moments. The A94 captures the journey of life in vivid, precise clarity, from macro to ultra wide-angle and zoom photos. If you consider yourself a power user, the Helio P95 chipset and 8GB+128GB of storage will more than meet your requirements. It would be a shame not to include support for high-speed 30W VOOC flash charging. Click here to check out the OPPO A94.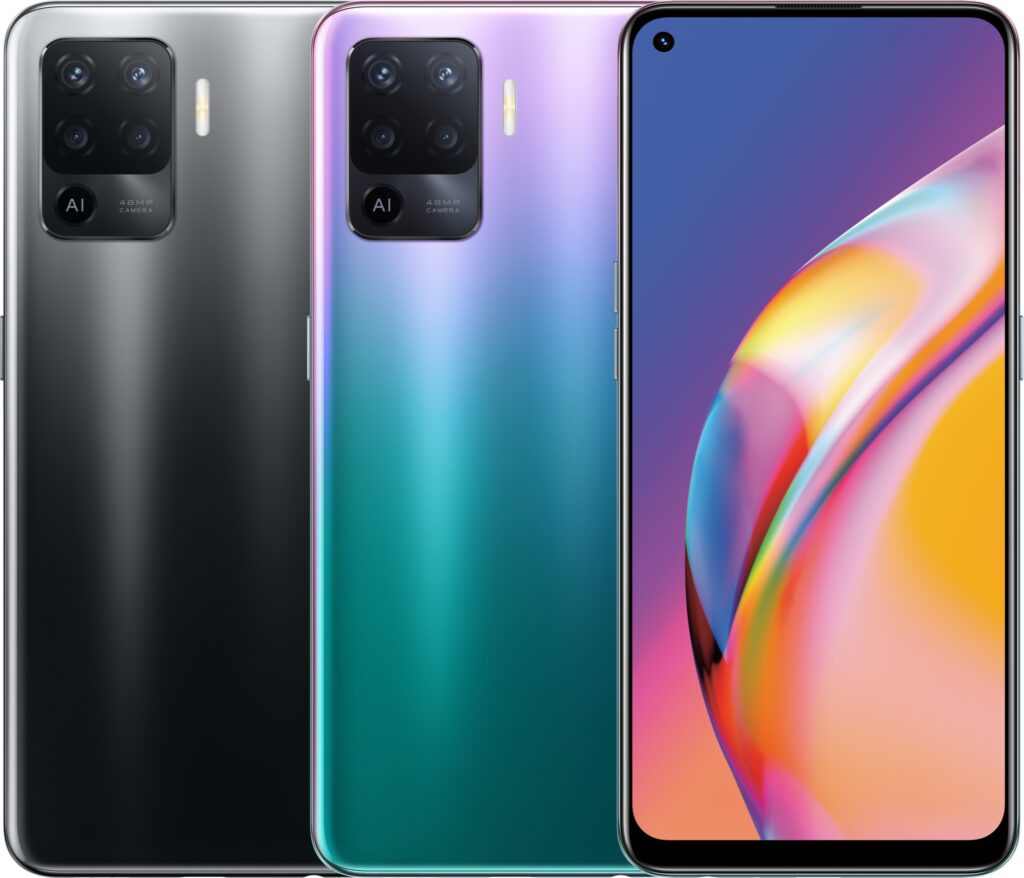 Don't miss any of the awesome deals and promos at the OPPO Official Store in Shopee and enjoy up to 50% off when you check out select new products from OPPO this 8.8 ShopeePay Festival!
Get up to 56% off on OPPO Gadgets in the 8.8 Mega Flash Sale
From August 8 to 12, grab exciting freebies, vouchers, deals on Shopee and Lazada.
Heads up, shoppers! OPPO will offer incredible discounts with awesome freebies, vouchers, and deals during the OPPO 8.8 Mega Flash Sale on Shopee and Lazada.
From August 8 to 12, visit and shop on OPPO's Official Stores to enjoy up to 56% off on OPPO gadgets. You can collect a Php 200 off voucher if you reach a minimum spend of Php 9,999 and a Php 400 off for every minimum purchase of Php 14,999.
Don't miss the chance to use your Php 50 and Php 55 shipping discount vouchers before checking out if you have a minimum spend of Php 500 on Shopee and Lazada, respectively.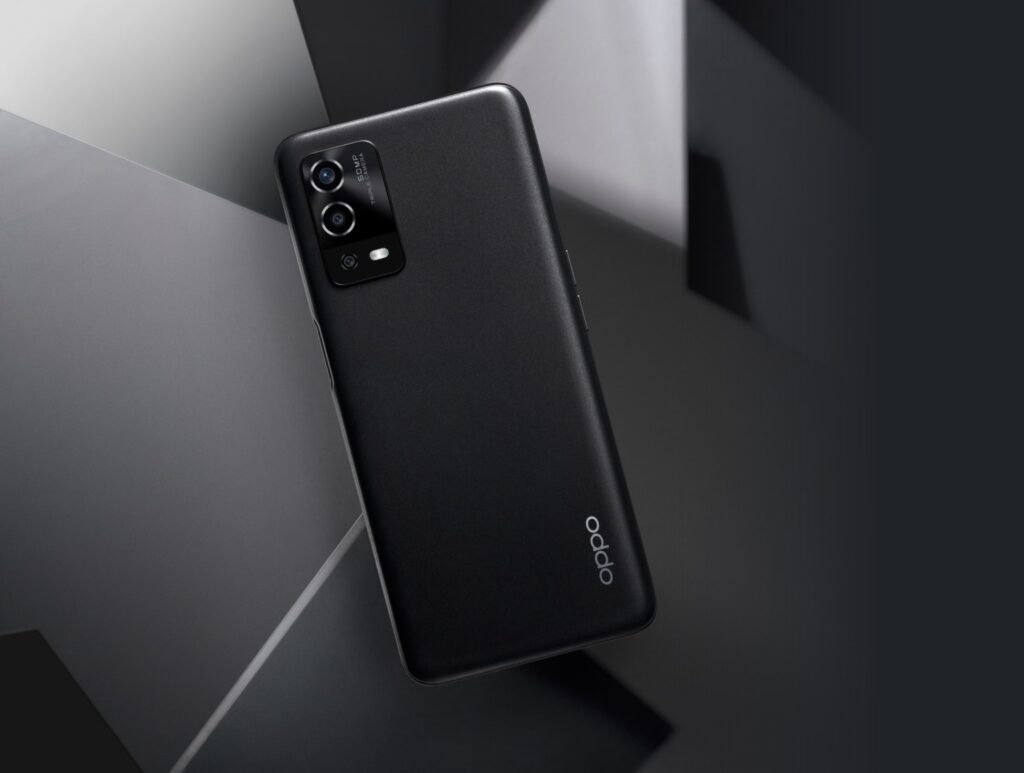 For Lazada shoppers, you can also get a Php 50 off voucher for every minimum purchase of Php 500, including a 10% cashback on your orders.
Freebies to watch out for on 8.8
If you plan to shop from 12 pm to 2 pm on August 8, take advantage of free G25 Bluetooth earphones for each smartphone order ID. Later in the day, you also can enjoy a free A8 long speaker if you order the OPPO A55 from 9 pm to 11:59 pm.
A wide array of freebies are also in store for you throughout the sale. That includes a free 32GB SD Card when you order OPPO A16 3GB, a free TG113 Bluetooth speaker for every purchase of OPPO A55, a free Neon Island desk pad for all your OPPO Reno6 Series purchases, and a free A8 long speaker with Neon Island desk pad for every OPPO Reno7 Series orders.
Flash deals, and giveaways on OPPO's 8.8 TikTok Livestream
There's more to look forward to on 8.8 when you check out OPPO Philippines on TikTok. Be sure to watch out for limited flash deals and giveaways during OPPO's 8.8 TikTok Livestream on the following dates: August 7 from 2 pm to 9 pm; August 8 from 11 am to 9 pm; August 9 from 11 am to 7 pm, and August 10 from 11 am to 7 pm.
Bundle deals on Shopee, Lazada
Exciting bundle deals are also available from August 8 to 12, such as OPPO Band and OPPO Enco Buds for Php 1,999; OPPO A55 and OPPO Enco Buds for Php 9,499; OPPO A94 and OPPO Enco Buds for Php 11,999; OPPO Reno5 and OPPO Enco Buds for Php 15,999; and OPPO Reno5 5G and OPPO Enco Buds for Php 19,999.
Mark your calendars now! Don't miss the chance to enjoy OPPO 8.8 Mega Flash Sale spectacular treats to welcome August on Shopee and Lazada, even on TikTok. Add to the cart and check out your favorite OPPO devices at great deals so you can finally take home the gadgets you have been saving up for!