Sans the Seafood Lens: Experiencing Capiz Beyond Fish and Crustaceans
AirAsia Philippines dives into what Capiz has to offer as it flies tri-weekly to Roxas City.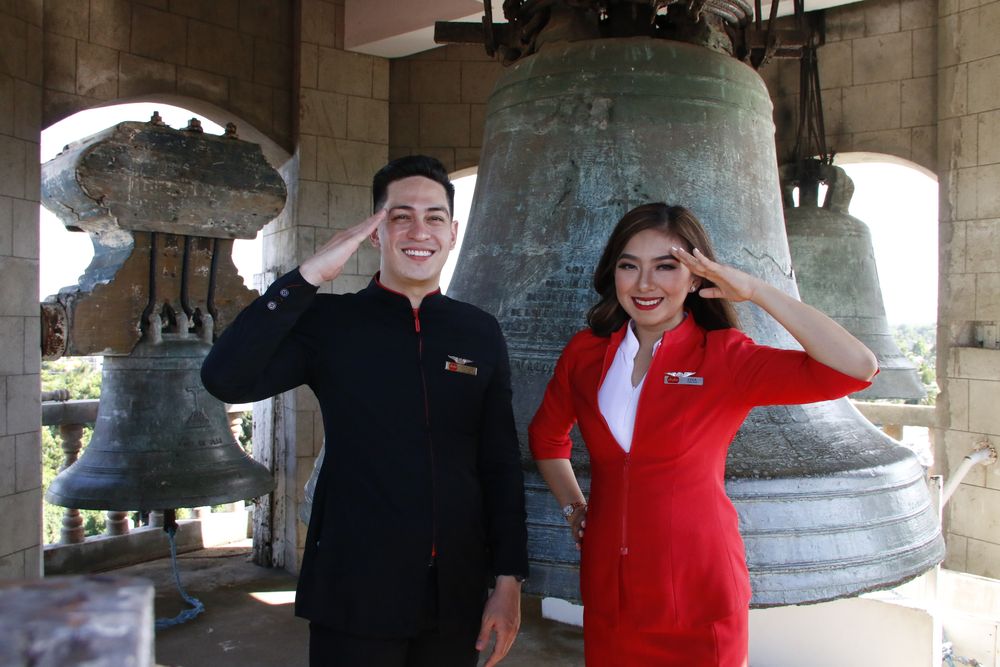 Whenever Roxas City in Capiz comes up in a conversation, what immediately ensues is the reverence for seafood and the shared love for Filipino seafood cookery. The richness of its marine produce and strong seafood export industry have earned Roxas City its apt moniker as the country's Seafood Capital. 
But just like many other cities in the Philippines, there is so much more to Roxas beyond its label. Roxas City and the entire Capiz province teem with nature and cultural escapes that can take anyone on a much-deserved break from the hustle and bustle of the metro.
A chill day of culture and heritage in the city
Roxas City boasts several attractions that one can enjoy in just an entire day of a tour. The city has an efficient public transportation system with fleets of jeepneys, buses, and tricycles covering various routes across. The locals are hospitable and accommodating of questions from tourists, ready to give much-needed tips and directions going anywhere. 
AirAsia Cabin Crew poses in front of the Immaculate Conception Metropolitan Cathedral
Among the must-visit attractions of Roxas City is the Immaculate Conception Metropolitan Cathedral, which is seated at the heart of the provincial capital. The cathedral is among the oldest churches in the country having been built in the 1700s. It got its name from the Our Lady of the Immaculate Conception whose intercession is believed to have been the key to the founding of Capiz in 1693. 
A fitting follow-through to a visit to the Roxas City Cathedral is the Sta. Monica Parish in Panay – the house of the third largest bell in the whole of Asia. Installed in the church in 1878, the Panay Bell weighs more than 10 tonnes as it is said to be made from sacks of coins donated by the townsfolk. The bell, which according to lore can be heard across the Capiz province when tolled, is mounted in a 5-story belfry. Tourists can go up to have a good view of Panay and the bell itself. 
Other religious and cultural destinations tourists can visit in Capiz are the Sacred Heart of Jesus Grotto in Roxas City, the Panubli-on Roxas City Museum, and the Manuel Roxas Ancestral House.
But if one is looking to really escape the city, Capiz has the right attractions to escape to.
Off of the cables and onto the outdoors
The phone alerts for emails and group chats are what spells a day for modern-day hustlers. With a 9-5 usually ridden with ZOOM calls, meetings, and non-stop presentations and ideation, anyone can easily get burned out. Hence, off of the cables and onto the great outdoors! Reconnecting with nature seems such a perfect antidote to corporate fatigue. 
Tourists can enjoy the park mangroves and river tour
Reconnecting with nature is an item one can tick off at the Palina Greenbelt Ecopark – a conservation area honored as an ASEAN Awardee for Sustainable Rural Cooperative. This eco-park is located in Palina River, Brgy. Cagay, Roxas City and is managed by the members of Palina River Development Association. PRDA is composed of the city's local fisherfolk. Tourists can go about the eco-park through a river and mangrove tour while enjoying not just the view but also a buffet spread of local produce. 
Tourists in for the calmness of nature must stay at Istorya Forest Garden
If the goal is just to stay in and chill, Istorya Forest Garden is worth the consideration. Sprawling at eight hectares, Istorya has four villas, one main swimming pool, an outdoor bar Botanico, and 23 available rooms. The property, initially intended to be an exclusive vacation resort for the owner's family, was officially opened to the public in 2019 after receiving clamor from private guests. It offers the serenity of any rainforest sans the need for long-hour hikes and treks. As a forest garden, it features several greenery such as the Badiang Tree. 
Nature really does present a good disconnection opportunity which can be the best recharge one can get.
Beach, please!
Nature escapades will of course not be complete without a trip to the beach! And Capiz does not run short of unspoiled beaches that soon enough can be the next Boracay. Topping this list is Basiao Beach in Ivisan – the only white sand beach in the province.
Basiao Beach is the next Boracay as locals claim, but without the island's usual crowds and nightlife
Basiao Beach is just as scenic as any other beach but without the huge crowd, loud parties, and busy queues. The beach is 10 kilometers or 30 minutes to an hour away by jeepney, car, or tricycle from the Roxas town proper. But the travel is worth it for anyone who craves the calming sounds of ocean waves, smooth white sand, and chill sea swims – not to mention the entrance price into the resorts which go as low as PHP 20!
Experiencing Seafood and Beyond with AirAsia
Roxas City will always be endeared to the Filipinos and tourists from the world over as the Seafood Capital of the Philippines – and rightfully so for Capiznons have invested immense effort and development to attain and maintain this status. However, Roxas and Capiz offer viable attractions for globetrotters that are on revenge travel. The province's culture, history, and natural destinations are at par with that of other places in the Philippines, and just as worth the hype. 
This is the reason why AirAsia has officially launched its flights to Roxas City – to help the region boost its main sectors while stirring other potential industries such as tourism. AirAsia flies to Roxas City 3x weekly, every Tuesday, Thursday, and Saturday. 

Get up to 56% off on OPPO Gadgets in the 8.8 Mega Flash Sale
From August 8 to 12, grab exciting freebies, vouchers, deals on Shopee and Lazada.
Heads up, shoppers! OPPO will offer incredible discounts with awesome freebies, vouchers, and deals during the OPPO 8.8 Mega Flash Sale on Shopee and Lazada.
From August 8 to 12, visit and shop on OPPO's Official Stores to enjoy up to 56% off on OPPO gadgets. You can collect a Php 200 off voucher if you reach a minimum spend of Php 9,999 and a Php 400 off for every minimum purchase of Php 14,999.
Don't miss the chance to use your Php 50 and Php 55 shipping discount vouchers before checking out if you have a minimum spend of Php 500 on Shopee and Lazada, respectively.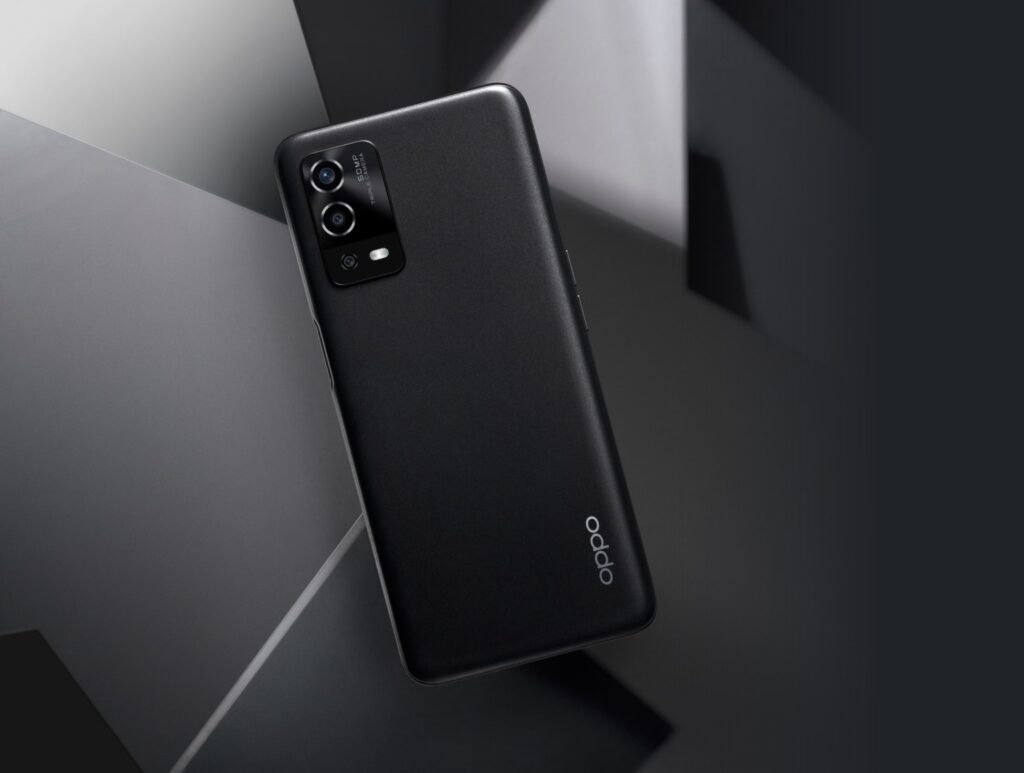 For Lazada shoppers, you can also get a Php 50 off voucher for every minimum purchase of Php 500, including a 10% cashback on your orders.
Freebies to watch out for on 8.8
If you plan to shop from 12 pm to 2 pm on August 8, take advantage of free G25 Bluetooth earphones for each smartphone order ID. Later in the day, you also can enjoy a free A8 long speaker if you order the OPPO A55 from 9 pm to 11:59 pm.
A wide array of freebies are also in store for you throughout the sale. That includes a free 32GB SD Card when you order OPPO A16 3GB, a free TG113 Bluetooth speaker for every purchase of OPPO A55, a free Neon Island desk pad for all your OPPO Reno6 Series purchases, and a free A8 long speaker with Neon Island desk pad for every OPPO Reno7 Series orders.
Flash deals, and giveaways on OPPO's 8.8 TikTok Livestream
There's more to look forward to on 8.8 when you check out OPPO Philippines on TikTok. Be sure to watch out for limited flash deals and giveaways during OPPO's 8.8 TikTok Livestream on the following dates: August 7 from 2 pm to 9 pm; August 8 from 11 am to 9 pm; August 9 from 11 am to 7 pm, and August 10 from 11 am to 7 pm.
Bundle deals on Shopee, Lazada
Exciting bundle deals are also available from August 8 to 12, such as OPPO Band and OPPO Enco Buds for Php 1,999; OPPO A55 and OPPO Enco Buds for Php 9,499; OPPO A94 and OPPO Enco Buds for Php 11,999; OPPO Reno5 and OPPO Enco Buds for Php 15,999; and OPPO Reno5 5G and OPPO Enco Buds for Php 19,999.
Mark your calendars now! Don't miss the chance to enjoy OPPO 8.8 Mega Flash Sale spectacular treats to welcome August on Shopee and Lazada, even on TikTok. Add to the cart and check out your favorite OPPO devices at great deals so you can finally take home the gadgets you have been saving up for!
Vivo announces 8.8 Mega Sale in Shopee, Lazada and TikTok Shop
Enjoy exclusive vouchers and freebies!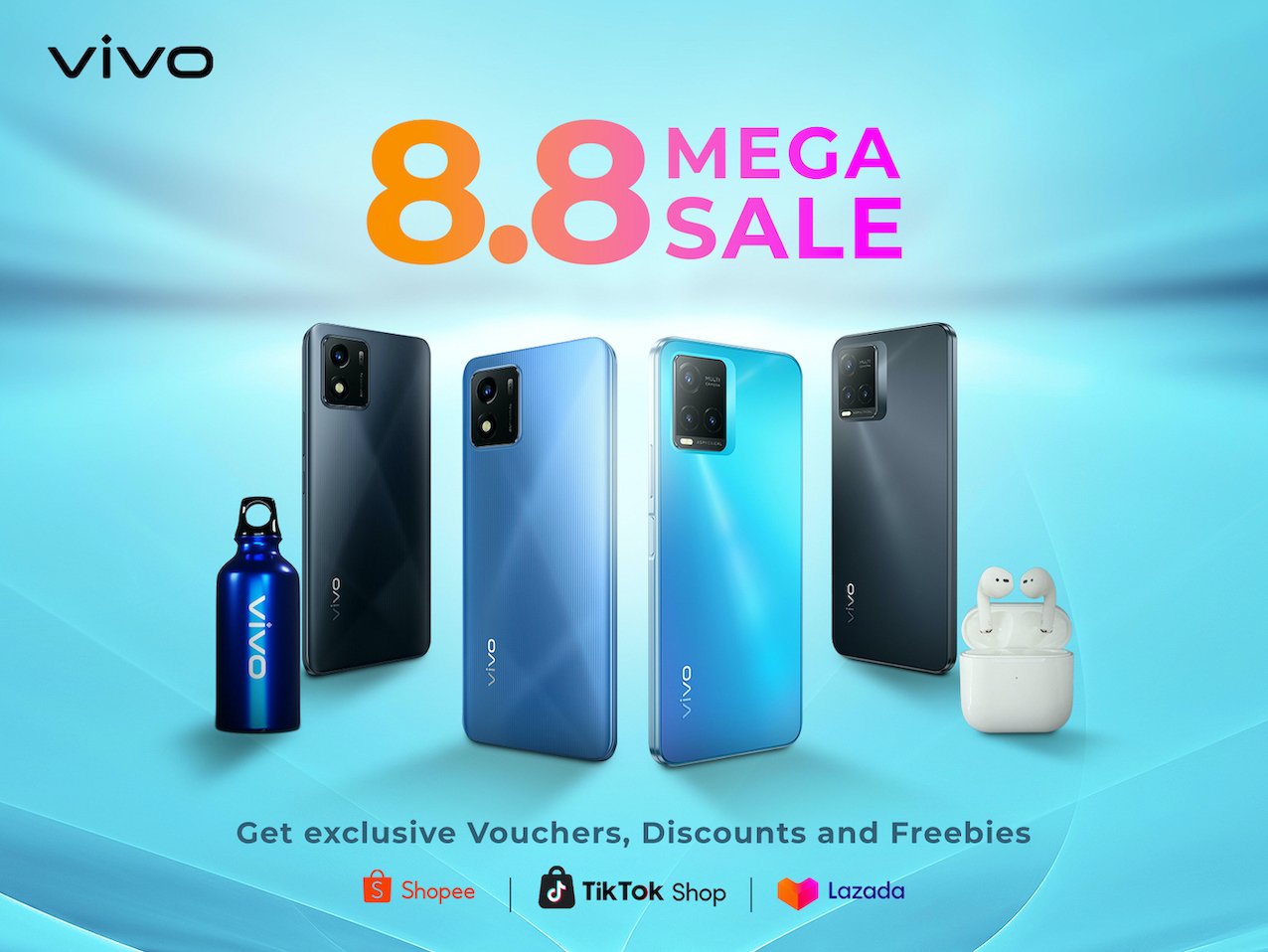 Vivo brings a surefire way to satisfy shoppers in this 8.8 Mega Sale! You can avail of vivo T1x, vivo Y1s, or vivo Y01 with vouchers, and exclusive freebies on Shopee, Lazada, and TikTok Shop.
The vivo T1x, with an original price of PHP 8,999, will be available at a reduced price of PHP 8,897 with a P100 off voucher, FREE DITO SIMCARD, and FREE TWS Voguard. Designed for gamers, the vivo T1x comes with a high-performing Snapdragon 680 processor, 4GB RAM (1GB RAM Extended) + 64GB ROM, 5000mAh battery with 18W fast charging capability, Multi-Turbo 5.0 that helps you run your favorite mobile gaming apps smoothly. It also comes with a 50MP camera that can capture life's best moments effortlessly and get pristine clarity whether you zoom in or crop photos. The vivo T1x also supports unique and high-quality camera features like Bokeh Camera, Super Macro Camera, 8MP Super Night Selfie, and Personalized Portrait Mode. It has a beautiful 6.58" FHD+ Incell screen display and anti-fingerprint design with unique colorways in Gravity Black and Space Blue.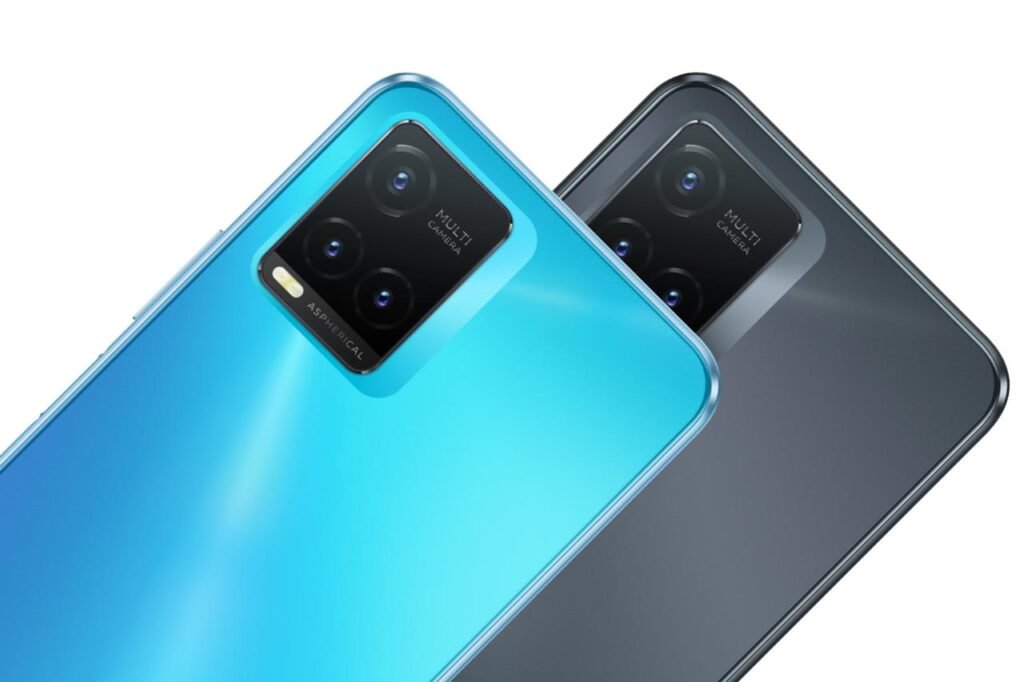 Shoppers can also get the vivo Y01 for a fun deal. From PHP 5,299, it will be available for PHP 5,247 with P50 off voucher, FREE DITO SIMCARD, and FREE Premium Tumbler. The vivo Y01 is a great all-rounder device. It is an entry-level smartphone but packs advanced features like a 6.51-inch HD+ display for an immersive viewing experience, an 8MP rear camera for everyday shooting, and a 5 MP selfie camera on a small notch. It also has a 5000mAh battery that enables longer playtime and is also capable of reverse charging. The vivo Y01 can also run mobile games without lags because of its Multi-Turbo 3.0. This smartphone comes in a 3D slim design and is available in Elegant Black and Sapphire Blue.
For those who are looking for a more affordable smartphone, the vivo Y1s is another good option to consider. From PHP 5,499, it will be available for PHP 4,847 with P50 off voucher and FREE DITO SIMCARD. The vivo Y1s features a 6.22-inch Halo FullView™ display, providing a pleasant view for both videos and games. Plus, it can filter out harmful blue light to prevent eye strain. With elegant 3D body curves, the vivo Y1s fits perfectly in the palm for a comfortable grip. Its 32GB of internal ROM gives ample freedom to store more photos, files, and applications. It can also expand to up to 256GB with an additional SD card. And at a 4,030mAh battery, supported by exclusive smart power management, keeps it going longer for a more enjoyable gaming and video experience. It comes with a 13MP Main Camera and a 5 MP Front Camera with smart beauty features. The vivo Y1s will be available in limited quantity so add to cart now!
Other than T1x, Y01 and Y1s, vivo 8.8 Mega Sale also offers amazing freebies on other select Y Series, T Series, V Series, and X Series models and accessories. Check out these special deals on Shopee and Lazada:
AirAsia Super App supports the return of historic Bohol Sandugo Festival
The return of Sandugo signals that we are on the right track to recovery and Boholanos.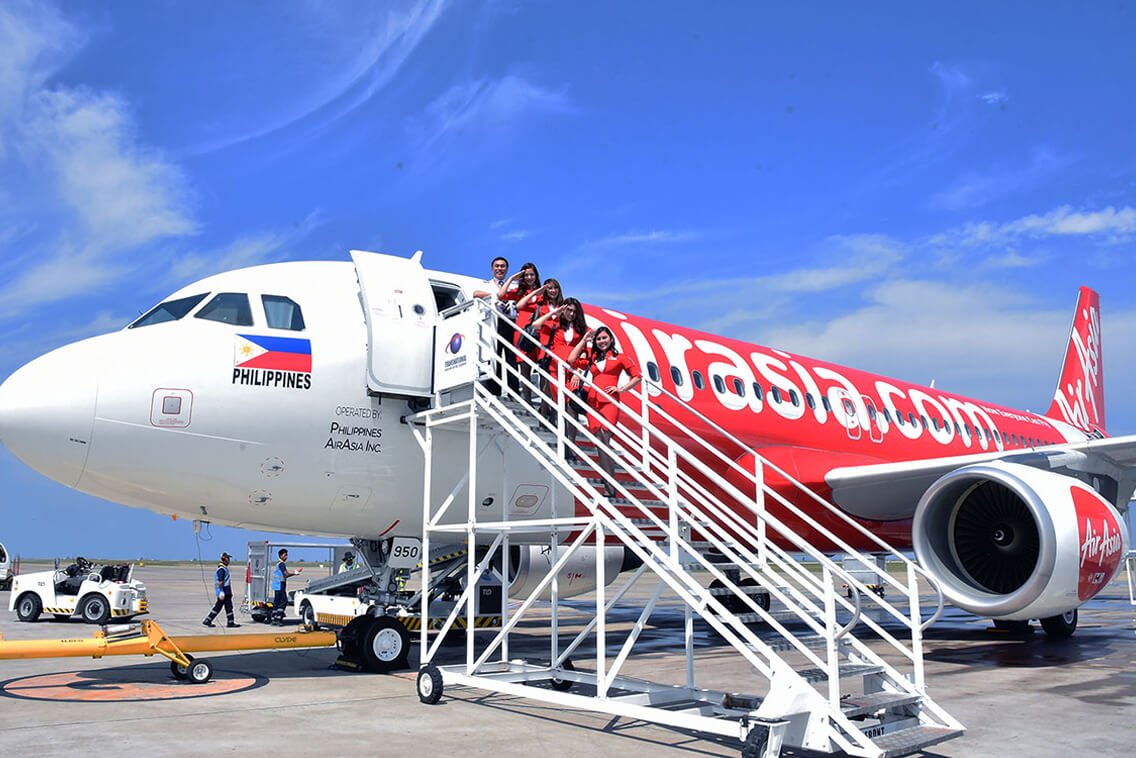 In a strong bid to promote tourism and culture, airasia Super App and AirAsia Philippines today co-organized the airasia Fiesta Concert and Bohol Sandugo night market, packed with exciting activities, programs, and promos for Boholanos.
After two years of putting celebrations and some traditions on hold because of the COVID-19 pandemic, the local government of Bohol brings back its face-to-face Sandugo Festival on the streets.
Although street dancing has been postponed for this year, other exciting tourism activities such as the tourism expo, quiz bee, Miss Bohol 2022, and jobs fair pushed through.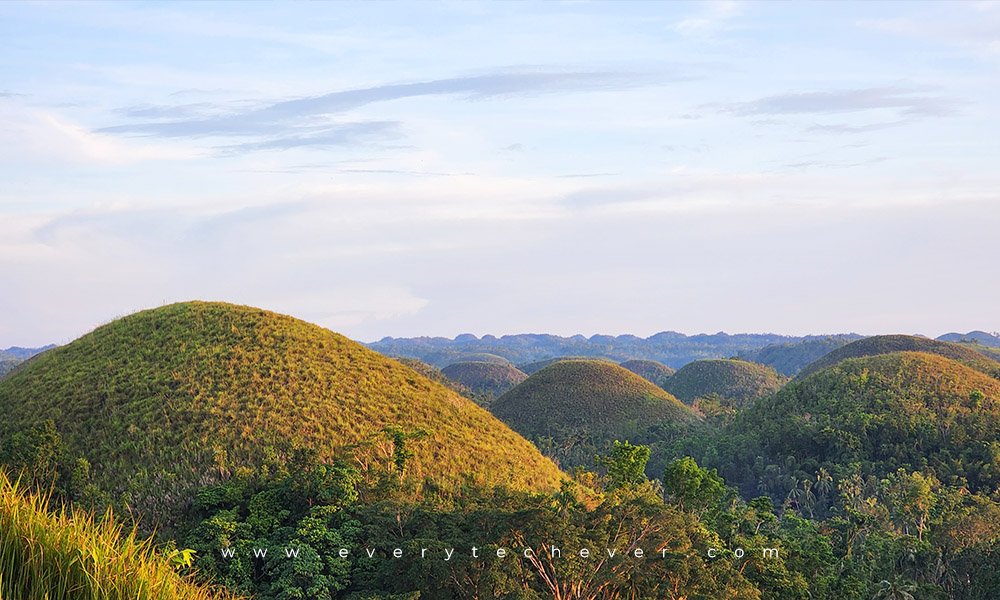 To celebrate Sandugo Festival, airasia Super App Philippines is giving away huge discounts on hotel and flight bookings for as low as 1,200 pesos from Manila to Tagbilaran. airasia Super App users can also enjoy up to a 20% discount on Travelmall purchases using the promo code TMSUPER20. Apart from discounts, airasia Super App is raffling off free accommodations to Solea Coast, Bohol Shores, Twin Tides, and Ocean Suites to Sandugo participants.
Ray Berja, Managing Director of airasia Super App Philippines said: "Sandugo holds so much significance to all of our Boholano friends and family here, but this year makes it more meaningful as we return to the streets and regain the merriment of celebrating face to face. The return of Sandugo signals that we are on the right track to recovery and Boholanos can be assured of airasia Super App's continued support in stirring travel demand as we also provide opportunities for micro small medium enterprises in the province.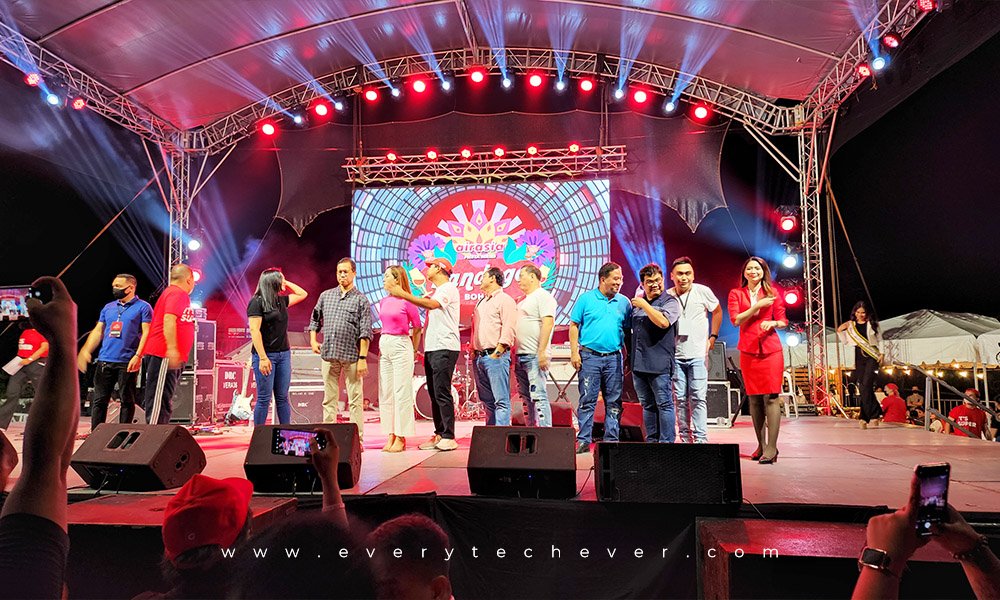 airasia Super App treated Boholanos to the Night Market at the Old Tagbilaran Airport featuring the best finds and delicacies. Aside from this, airasia Super App users were entertained by one of the best Filipino OPM bands, Spongecola, local performances, Allstars, and DJs at the airasia Fiesta concert.
Watch out for more exciting promotions as other lines of business under the airasia Super App such as food delivery, ride-hailing, and more roll out in the months to come.
Download the airasia Super App via Apple App Store or Google Play Store now.
For updates, follow the on Facebook and Instagram.
With airasia Super App, Filipinos can now travel and shop more, for less.