Razer Viper V2 Pro, ultra-lightweight gaming mouse now official
It comes with improved Optical Mouse Switches Gen-3 and a new Focus Pro 30K Optical Sensor.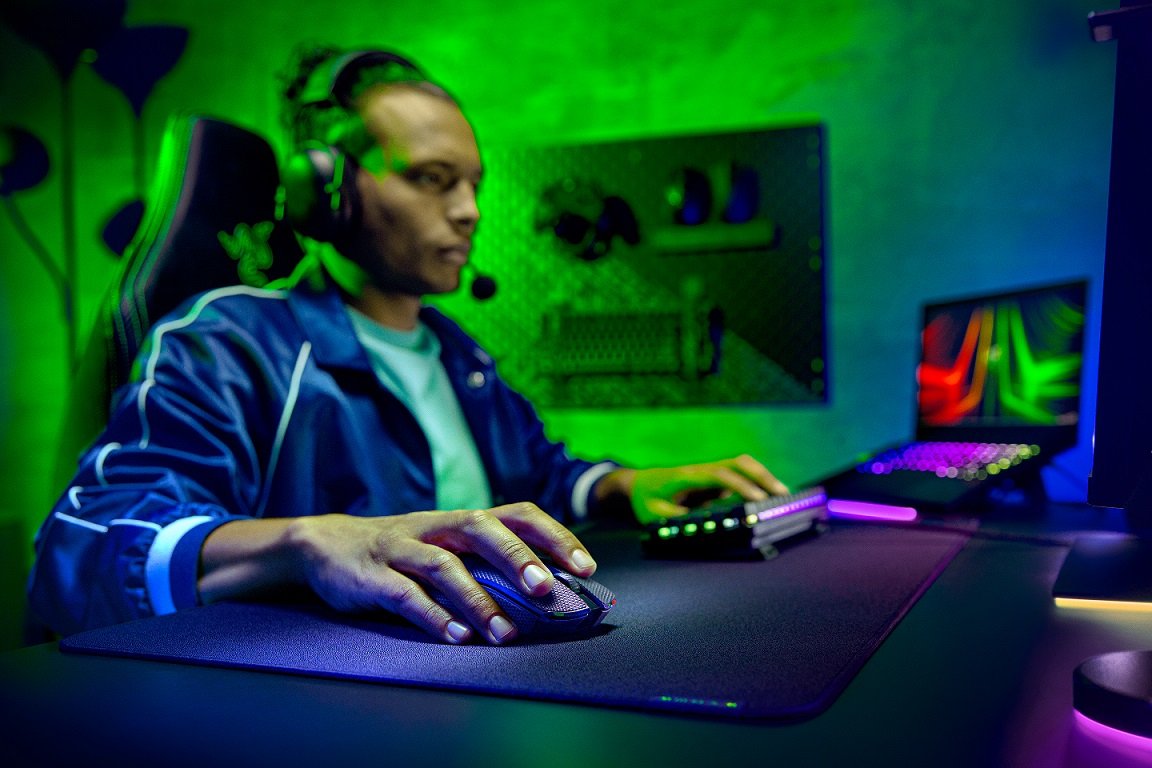 Razer, the leading global lifestyle brand for gamers, announces the Razer Viper V2 Pro, an ultra-lightweight wireless competitive gaming mouse packed to the brim with their exclusive cutting-edge technologies and designed hand-in-hand with esports pros' feedback. More than 20% lighter than the Viper Ultimate, the Viper V2 Pro sets the new standard for the competition with next-generation switches, better battery life, and the all-new Focus Pro 30K Optical Sensor, resulting in a pure-performance mouse that has already been achieved legendary esports status.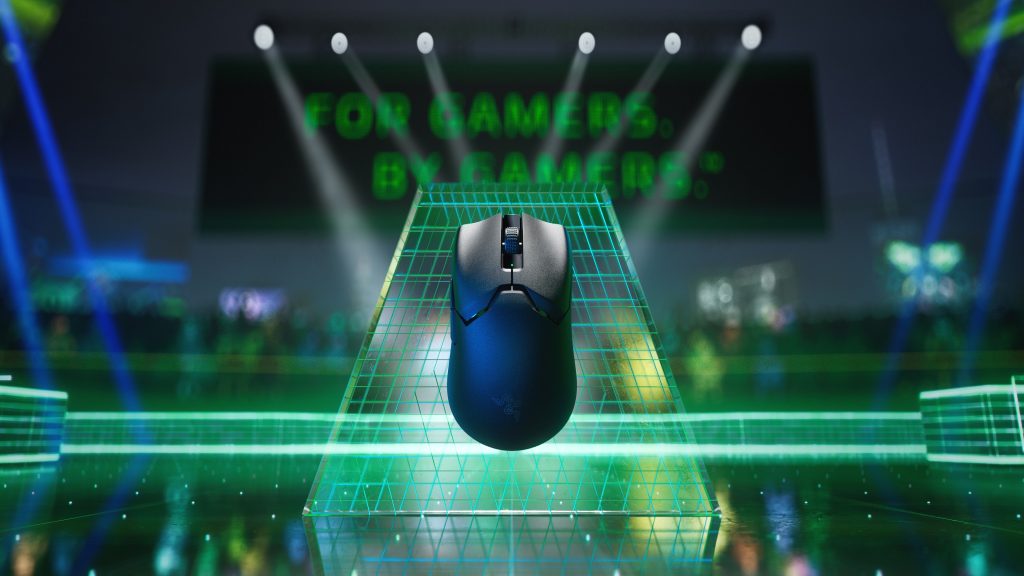 Faster. Lighter. Deadlier.
"We carefully considered each gram of the Viper V2 Pro to ensure that, in exchange for a lower weight, it wasn't at the cost of other features," said Chris Mitchell, Head of Razer's PC Gaming Division. "We are not content with simply cutting down on weight here. Both esports professionals and the greater mouse community played a significant role in the development of the Viper V2 Pro, addressing their comments, whether they are about the switch and sensor improvements or something as simple as optimizing the protrusion of the side buttons."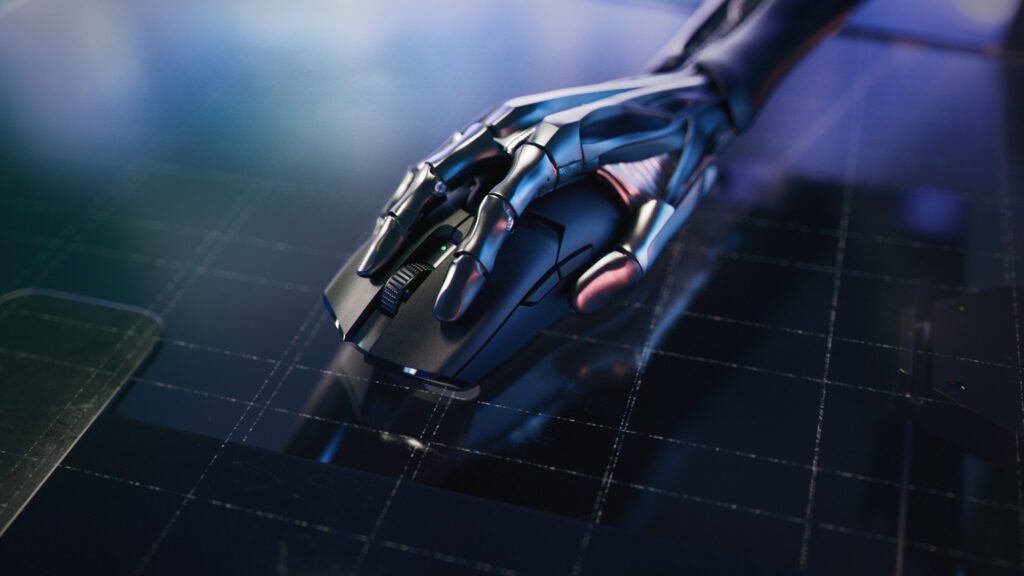 "I think this mouse was built for me," said Jimmy "Marvel" Nguyen, a professional VALORANT player for OpTic Gaming. "The shape and weight are perfect in my hand and it feels like a natural extension of my body. It's unlike anything else."
While using a prototype of the new Viper iteration, Marvel has recently set the record of most kills during the 2022 VALORANT Champions Tour (VCT) with 35 kills, as well as being voted MVP of the Grand Finals. OpTic Gaming took the #1 spot of the tournament, making the next generation of the Viper a part of VALORANT history even before the product's debut.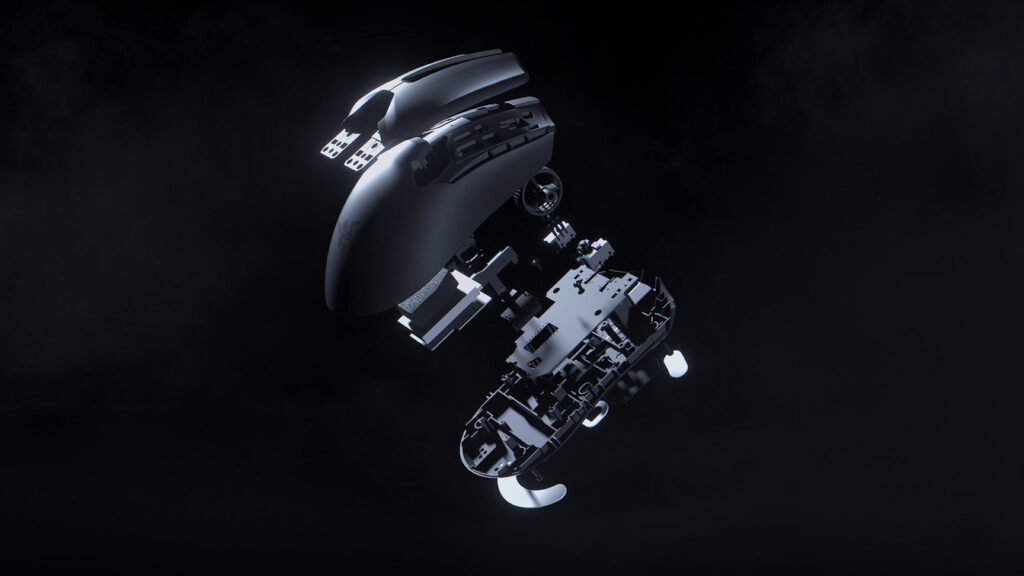 Peak Performance at your Fingertips
Razer's new Focus Pro 30K Optical Sensor is also being revealed as part of the Viper V2 Pro and achieves a complete resolution accuracy of 99.8%. This powerful new sensor is equipped with AI functionality such as Smart Tracking, Motion Sync and Asymmetric Cut-off for the ultimate performance at the highest levels of play. The Asymmetric Cut-off feature has been enhanced to support up to 26 granular levels of height adjustment compared to 3 in the previous version. This wider array of customization enables users to set a lift-off and landing distance that is tuned to their playstyle.
With a more tactile feel and an even longer click lifespan, the Viper V2 Pro features the new Razer Optical Mouse Switches Gen-3 for absolutely zero double-clicking issues and no debounce delay. These new switches are rated for a click lifecycle of up to 90 million clicks, increasing the value proposition by over 25% from the previous generation switch's lifespan.
For The Pro
"The Viper V2 Pro was built from the ground up with the best players in the world, with the goal to provide them with a revolution able to improve their performance," said Flo Gutierrez, Director of Global Esports at Razer. "We've been gathering critical feedback from our players throughout the development of the mouse and time and time again we heard that weight, sensors, and switches far and away were most important. We doubled down on all three of those and the result really speaks for itself: try it and you'll never let it go."
Every aspect of a gaming mouse matters to the esports pro, down to the customization given to the user. The Viper V2 Pro is now rechargeable via USB-C and features a DPI control button on the bottom of the mouse, allowing for flexible sensitivity on the fly without having to dive into software. Additional grip tapes pre-cut to the Viper V2 Pro's shape, a Razer Speedflex charging cable, and a 2.4GHz HyperSpeed USB dongle extender come in the box with the Viper V2 Pro, ensuring any gamer is set up for success no matter how they wish to game.
The lightweight wireless gaming mouse that achieves hard-hitting performance is now available in both black and white colors.
Get your Razer V2 Pro for only Php 8,990.00 at www.razer.com, Shopee, Lazada, or through its authorized sellers.

Logitech Pop Keys Keyboard and Mouse launched in PH
Cool Pop Keys in mechanical keyboard and Pop Mouse with Emoji shortcuts.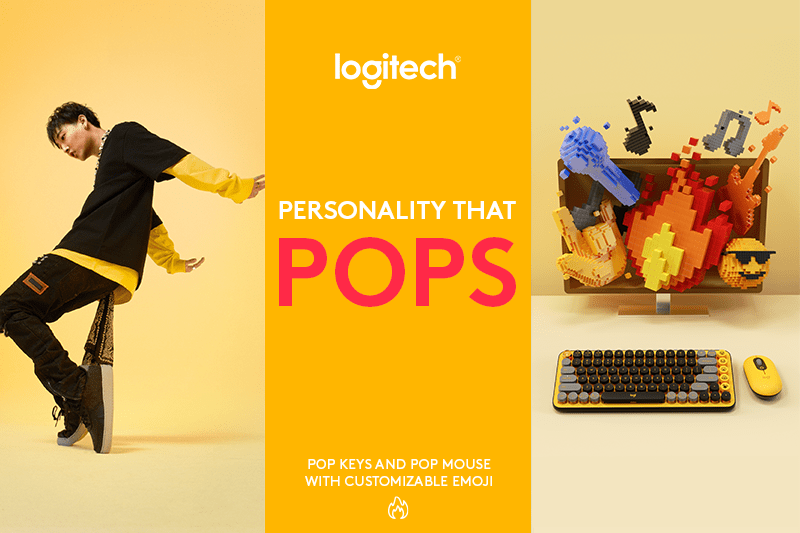 Logitech launched POP Keys and POP Mouse, the newest products in the Logitech Studio Series to bring character, joy, and self-expression to your work routine. The release of the new mouse and mechanical keyboard redefines what your personal workspace can look like with three vibrant new aesthetics.
"The Studio Series by Logitech embraces the originality of each individual out there," said Art O'Gnimh, vice president of the lifestyle business for creativity and productivity at Logitech. "With POP Keys and POP Mouse we created innovative products that aim to be just as expressive as our users, with big personalities and no compromise on productivity."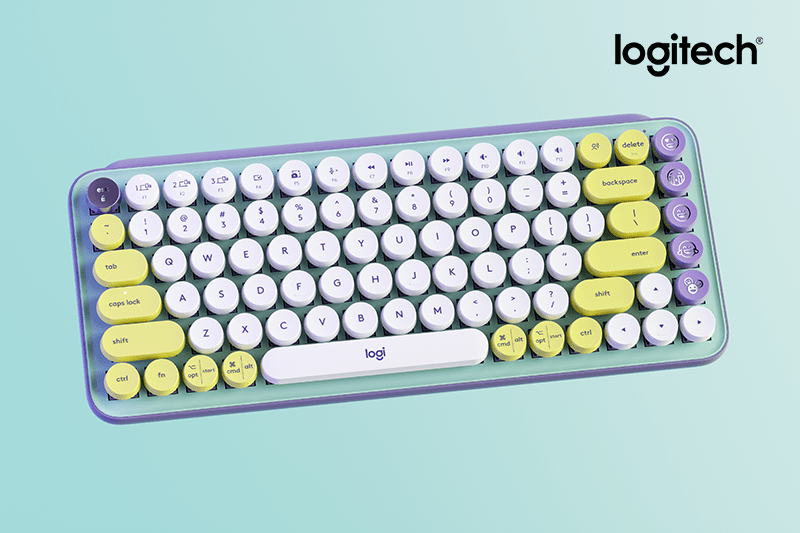 Logitech POP Keys comes with eight swappable emoji keycaps in the box – four on the keyboard itself. The emoji keys can be easily customized to your favorite emoji or another handy shortcut using Logitech Options software, available via a simple download for PC or Mac. POP Mouse also features a top button that opens the emoji menu and can be customized for one-tap convenience.
Beautifully retro, POP Keys offers comfy, scooped typewriter-style mechanical keys and new-generation functions. Its 12 new FN shortcuts feature Snip Screen, Mute Mic, and Media Keys to facilitate the modern workday. Experience typing that's almost addictive on typewriter-style mechanical keys and feel your fingers bounce across the comfy, scooped keys as they click, clack, and pop.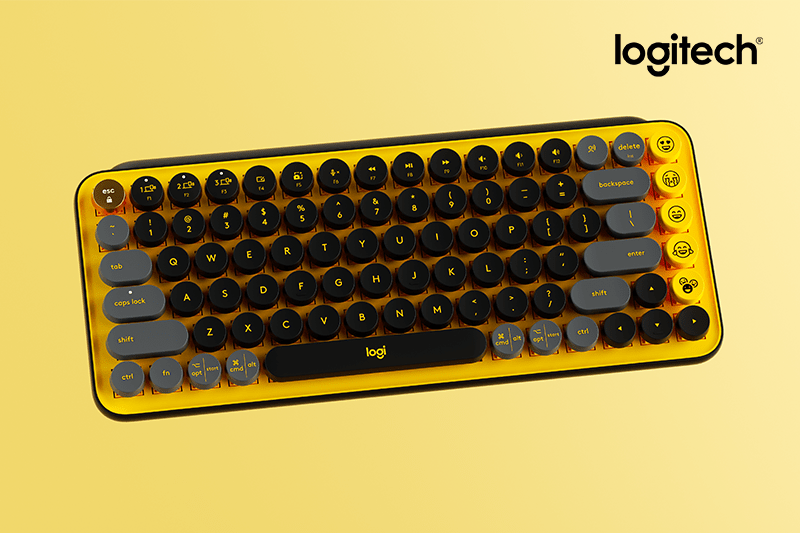 Cute and compact, the POP Mouse slips easily into your bag or pocket for on-the-go working and keeps you productive with the Smart wheel that flips automatically from high-precision to speed scroll mode. Its smooth body, crafted for comfort, fits snugly in your palm to help you work on whatever is needed.
Available in many vibrant colors to bring joy to your work, POP Mouse delivers a sweet design that helps you curate a joyful desk space. When Logitech Options is downloaded, use the mouse with Logitech Flow, a software feature for easy text, file, and image copy-and-pasting between computers.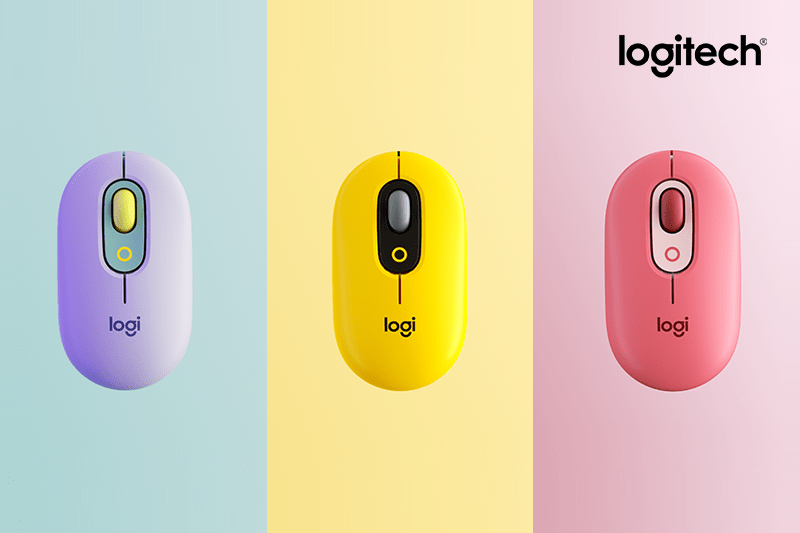 Both POP products empower multi-device creativity, connecting to up to three devices at a time via Bluetooth or the Logi Bolt wireless receiver. Each also comes with the promise of durability and long-lasting battery life—a signature of Logitech products.
Logitech POP Keys and POP Mouse are the latest addition to Logitech's Studio Series. The series also features the minimalist Pebble mouse, K580 and K380 keyboards, and the new Logitech Desk Mat. POP Keys works with macOS, Windows, iOS, iPad, Chrome OS, and Android, and POP Mouse works with Windows, macOS, iPadOS, Chrome OS, and Linux.
Pricing and Availability
Logitech POP Keys and POP Mouse will be available in the Philippines on March 18, 2022. The suggested retail price is Php 5,990 for POP Keys and Php 1,690 for POP Mouse. For more information, please check out Logitech PH on Facebook today! You may also visit the Logitech G website, the Logitech Official Store in Shopee, and the Logitech Lazada Flagship Store to learn more.
Logitech products are also available at partner outlets, PC Express, Silicon Valley, DataBlitz, Octagon, Electroworld, Complink, iTech, Techwarez, Gameone, Interpace Computer Systems, GameXtreme, Office Warehouse, TTi, GameOne, JOYO, Gadget Headz, DynaQuest PC, Digi-Serv Solutions, Concept Computer, NUTECH, DFE (Davao Futurebright Enterprises), Villman, PCWorx, Abenson, Digistore, and Greenware.