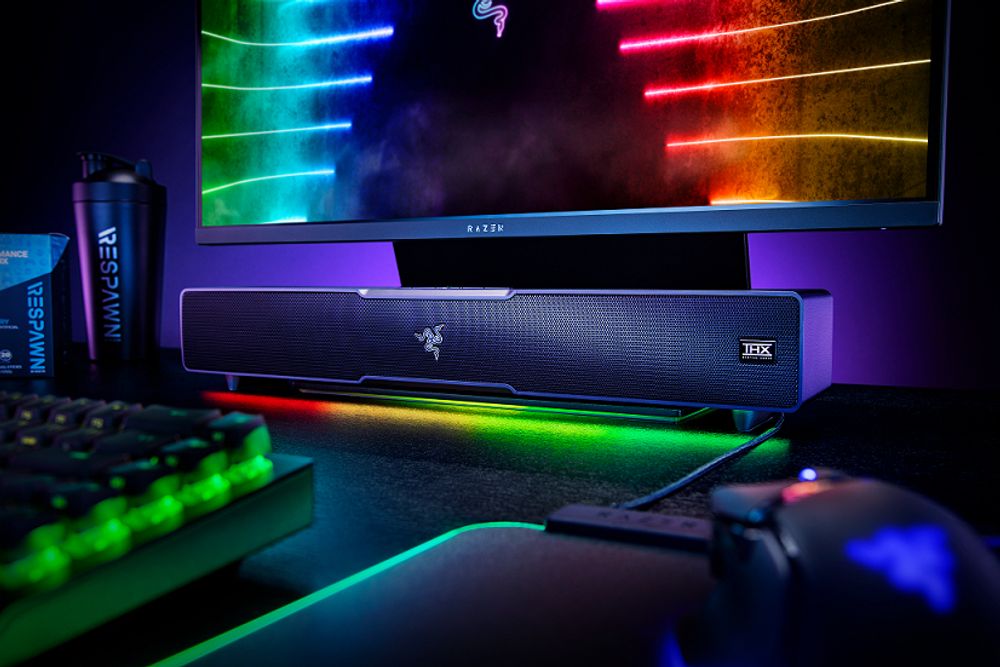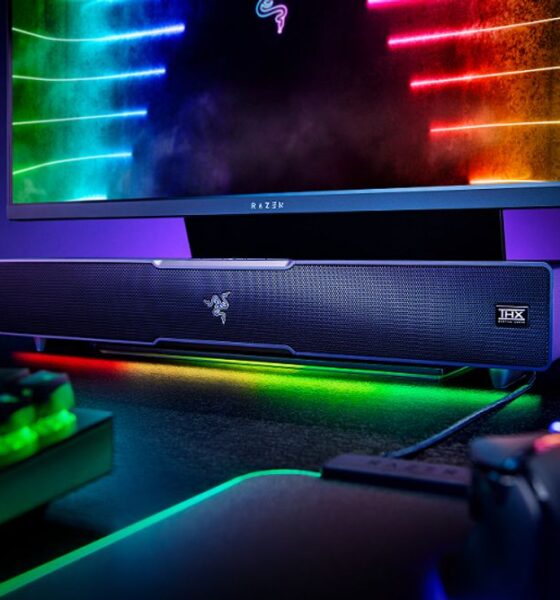 Razer announces a more immersive Leviathan V2 Soundbar
Leviathan V2 is nowavailable for only Php 15,790.00.
The new Razer Leviathan V2 is Razer's latest PC soundbar that delivers audio clarity for a detailed, immersive listening experience right from the desktop.
Armed with 2 full-range drivers, 2 passive radiators, 2 tweeters, and a down-firing subwoofer, the Leviathan V2 achieves crisp, clear treble and deep, punchy bass to elevate any entertainment experience. The multi-driver PC soundbar is designed to provide full-range and high-fidelity sound for a realistic soundstage, ensuring clarity in dialogue for every game and movie, and heart-thumping lows for those suspenseful action scenes and music soundtracks.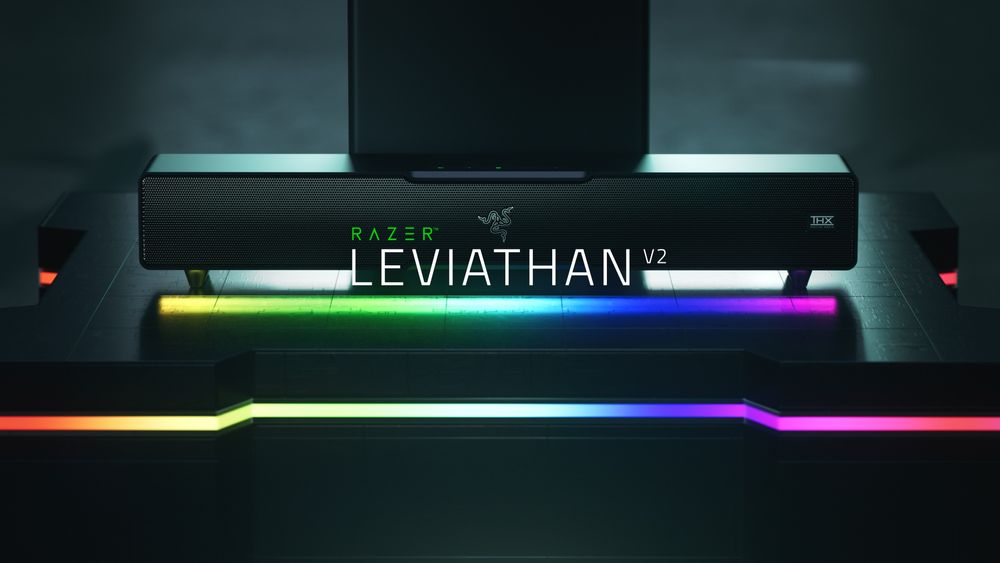 Building on the immersive entertainment experience through patented technology, the Leviathan V2 offers THX® Spatial Audio that is activated on a PC. In addition, the Leviathan V2 is powered by Razer Chroma™ RGB with 18 lighting zones on the speakers, so gamers can deepen their immersive experience and access full RGB customization with countless patterns for dynamic in-game lighting effects.
The Razer Leviathan V2 comes with Bluetooth 5.2, providing users a stable connection and added convenience when switching between paired devices. Additional to its compact design, the Leviathan V2 also has detachable feet, enabling gamers to adjust the soundbar to the perfect angle for the best fit under the monitor, making it the essential soundbar for an immersive true-to-life experience for all gaming and entertainment needs. For more information, please see here.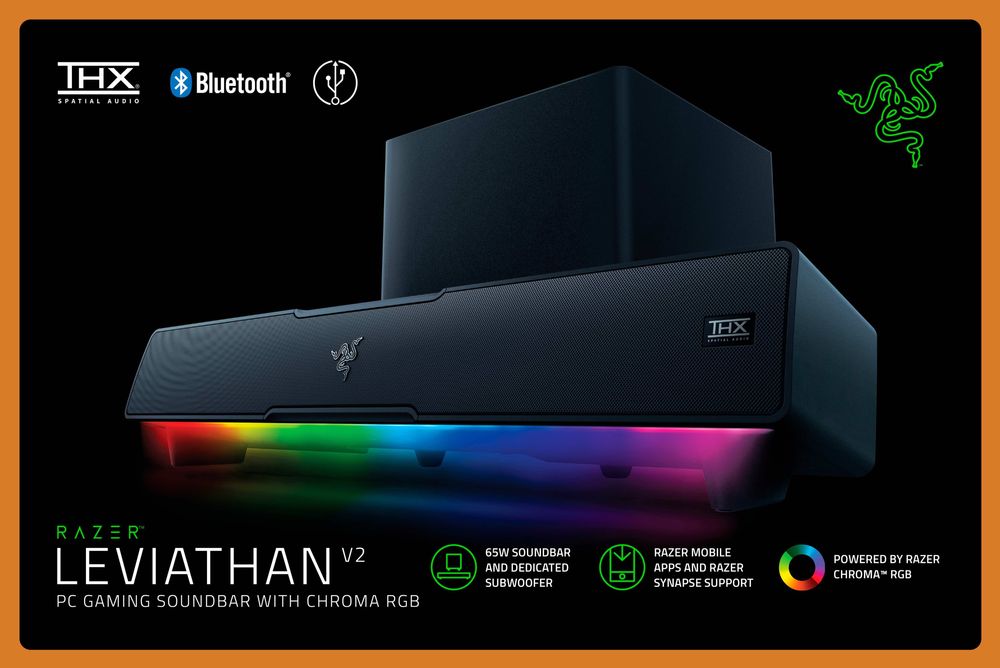 The Razer Leviathan V2 brings unrivaled immersion in both sound and sight, powered by THX Spatial and RGB Chroma, for all your entertainment needs. Leviathan V2 is now available at Razer.com, RazerStores, and authorized retailers for Php 15,790.00.

SteelSeries officially introduces Stratus+ for Android
The evolution of mobile gaming optimized for Android.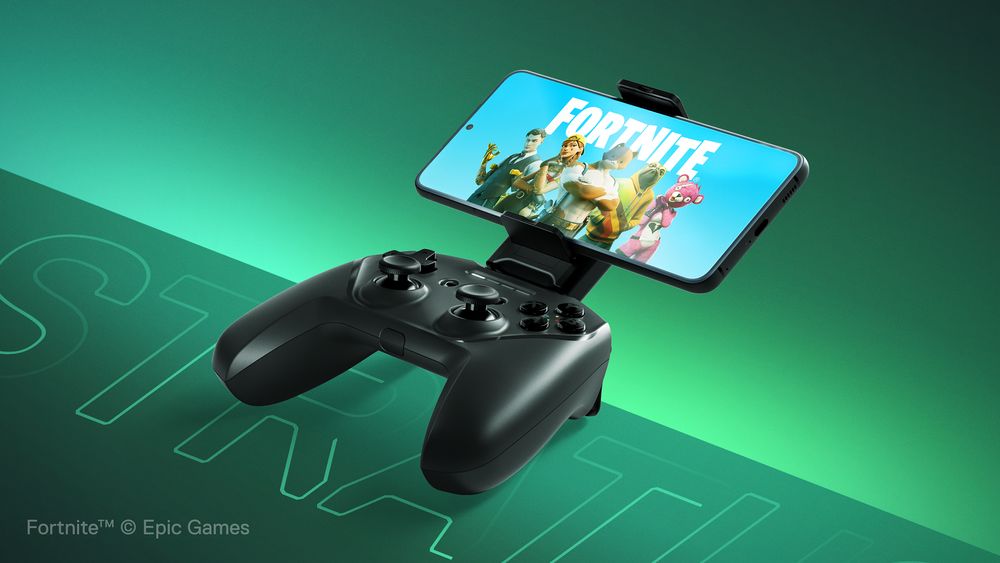 SteelSeries, the worldwide leader in gaming and esports peripherals, today announced the launch of the Stratus+ wireless controller. Delivering a full console experience on a mobile phone, the Stratus+ gives a competitive edge to Android™ and Chromebook gamers anywhere, anytime, and on the go.
The SteelSeries Stratus+ is the easiest and most authentic way to play on the go with an Android device and expands the gaming ecosystem. Players get the perfect combination of precision and comfort to upgrade their mobile gaming experience from standard mobile touchscreen controls.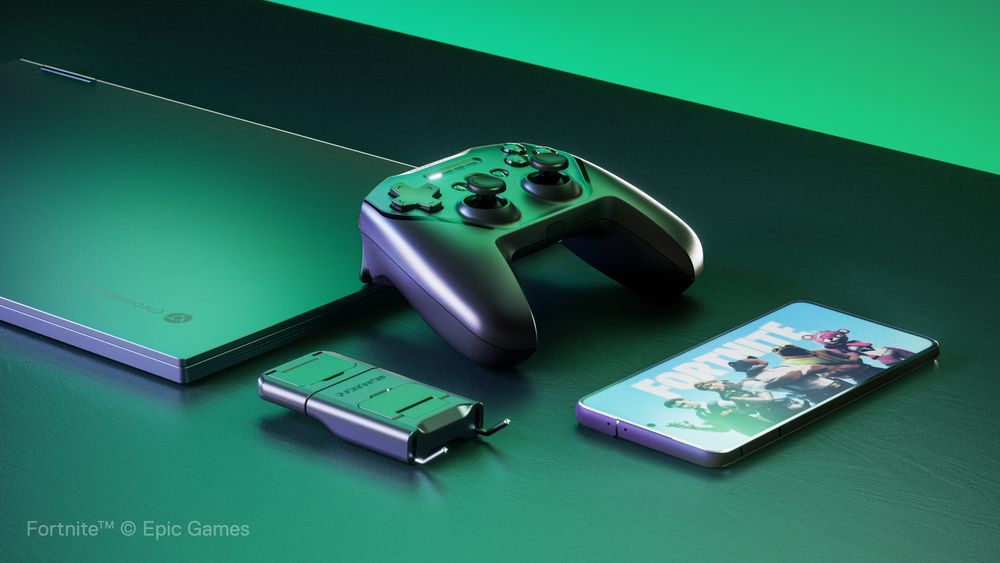 Key Features:
Console Experience​ – Dominate on the go. Mobile gaming never felt so good, as the Stratus+ can easily pair and play Fortnite Mobile and all controller-supported Android games.​
Android + Chromebook Bluetooth LE Connectivity – Built to be the ideal solution for cloud gaming, gamers can seamlessly connect the Stratus+ controller to any Android™ mobile or Chromebook device with Bluetooth LE, or any Windows PC via USB connection.
High-Performance 90-Hour Rechargeable Battery – A built-in lithium-ion battery lasts up to 90 hours, and fast charging delivers 12 hours of gameplay on a mere 15-minute charge.
Slim-Profile Phone Mount – SteelSeries's unique detachable slim phone mount adjusts to fit any Android™ phone quickly and easily for gaming anytime, anywhere.
ALPS Analog Thumbtacks – Designed to give maximum control, the ALPS analog thumbsticks feature clickable L3/R3 buttons for more input options across a wide variety of games. The control effect has been engineered for pinpoint 360° precision, whether carefully aiming or button mashing.
Precision Hall Effect Triggers – New Hall Effect magnetic sensors provide the perfect amount of force for the right feel and a lifetime of precision and consistent smoothness. The new trigger design allows for flawlessly smooth actuation from top to bottom.
The SteelSeries Stratus+ is certified for Chromebook and a recommended controller for GeForce NOW, NVIDIA's open cloud gaming service. With GeForce NOW, gamers can tap into the thriving PC gaming ecosystem by streaming from world-class NVIDIA GPUs across nearly all their devices, including Android and Chromebook. Members on the RTX 3080 plan can stream their favorite PC games at up to 120FPS on PC, Mac, and supported Android devices while staying in full control of the action with the Stratus+.
Available at SteelSeries.com: $59.99 (North America) | €69.99 (EMEA) | $69.99 (APAC)
SteelSeries unveils Aerox series, the lightest gaming mice
The worldwide leader in gaming and esports expands the Aerox family of ultra-lightweight mice to every gaming genre.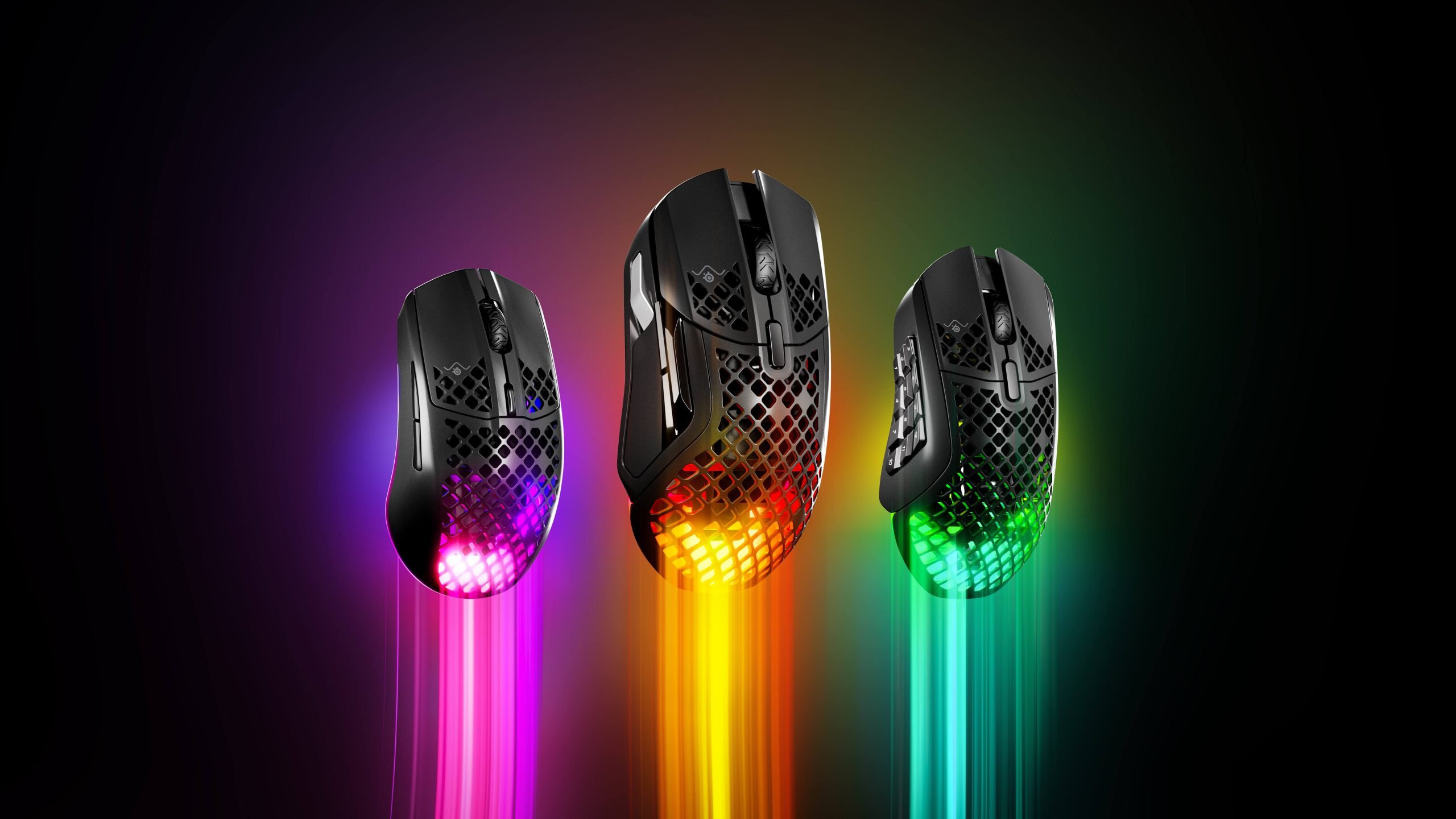 SteelSeries, the worldwide leader in gaming and esports peripherals, today unveiled three new additions to its award-winning family of SteelSeries Aerox mice, creating the fusion of ultra-lightweight design and customizable button options for maximum precision, speed, and comfort for every style of gamer. Similar to the way innovations in aerospace bring advanced technologies and design improvements to new product categories, the ultralight and structural designs first seen in the Aerox 3 expand their reach with the new Aerox 5, Aerox 5 Wireless, and Aerox 9 Wireless mice.
Less weight equates to speed and endurance. Speed and endurance equate to wins. Whatever the game, players want an edge, the ability to play better, and the ability to win. Whether they're playing competitively online or trying to advance past the last boss of a Souls game for the 17th time, the ultra-lightweight Aerox line of mice gives gamers the ability to move quicker, more precisely, and with less fatigue so they can maintain their level of gameplay no matter how long the gaming session.
Customization is key. From the apps and shortcuts on a mobile phone to a coffee at Starbucks, nearly everything in life is customizable today. The way people play games should be no different.
Now, gamers can customize the programmable buttons on the Aerox 5, Aerox 5 Wireless, and Aerox 9 Wireless and have immediate access to whatever they want, whenever they need it, at their fingertips.
From shortcuts and macros for Fortnite or League of Legends to the synced RGB lighting for a gamer's battle station, the new lineup of Aerox mice can be customized to suit any style of play or environment.
SteelSeries Aerox 5 – LIGHTning Fast. The lightest multi-genre mouse on the planet barely registers on the scales at a featherlight 66g. Combining ultra-lightweight design with 9 programmable buttons, the Aerox 5 provides players true versatility and the ability to adapt to whatever game or genre they play in an instant. The TrueMove Air sensor and 100% Virgin Grade PTFE feet ensure that every swipe is effortless and tracked with pinpoint accuracy. At the same time, our Golden Micro IP54 switches mean every shot is registered precisely as a player wants it to be. Brilliant PrismSync Lighting provides 3 RGB zones and a water-resistant AquaBarrier™ provides an IP54 safety rating – providing peace of mind from spills and accidents.
SteelSeries Aerox 5 Wireless – Fusing Customization x Unleashed Performance. The lightest multi-genre wireless mouse on the planet weighs in at 74g while providing up to 180 hours of battery life.  A mere 15-minute charging provides 40+ hours of use. Utilizing Quantum 2.0 Wireless and Bluetooth, gamers can play with truly untethered ultralight freedom on multiple devices for longer than ever. 9 programmable buttons and the TrueMove Air Sensor deliver unrivaled precision and accuracy.
SteelSeries Aerox 9 Wireless – The Ultimate MOBA and MMO mouse. Bringing the first true innovation to the MMO and MOBA genre in years, the Aerox 9 Wireless weighs just 89g, while giving users access to 12 programmable thumb buttons. The Aerox 9 Wireless utilizes Quantum 2.0 Wireless and Bluetooth for connectivity, next-gen Golden Micro IP54 Switches (rated for 80M clicks [3x the durability found in other gaming mice]), a TrueMove Air gaming sensor, and IP54 rated AquaBarrier™ protection. To keep players cable-free for longer, the lightest MMO/MOBA mouse on the planet delivers up to 180 hours of battery life, with fast recharging capabilities, giving gamers 40+ hours in just 15 minutes.
Available at SteelSeries.com and retailers around the world, the Aerox 5, Aerox 5 Wireless, and Aerox 9 Wireless are available with the following MSRPs:
Aerox 5 – US $79.99 | EU €89.99 | AP $89.99 | PHP4,399
Aerox 5 Wireless –US $139.99 | EU €149.99 | AP $149.99 | Price in PH TBA
Aerox 9 Wireless –US $149.99 | EU €159.99 | AP $159.99|PHP7,799
Monster Gaming supports the all-star MLBB tourney
Together with Good Game PH, Monster Energy, and PlayForce TV.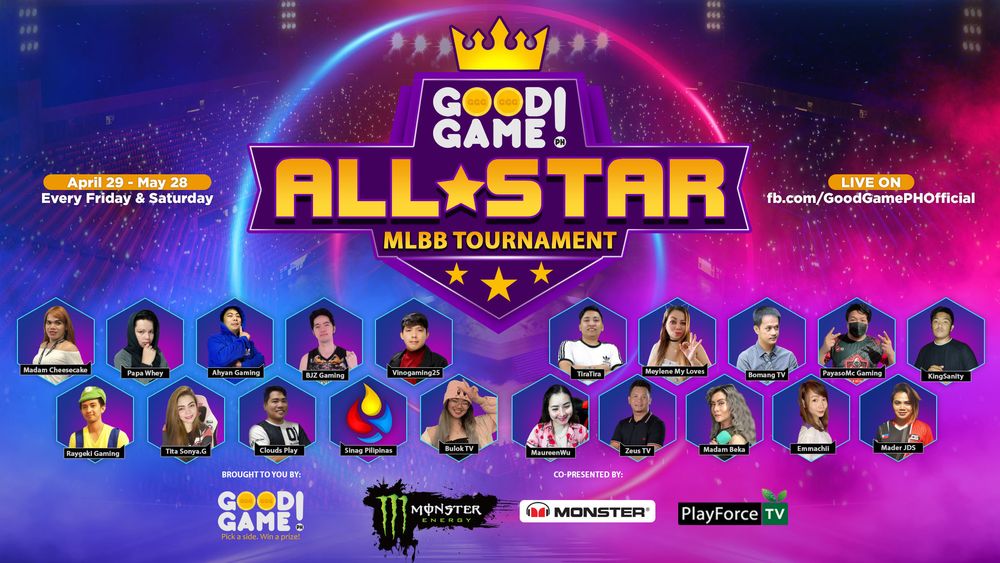 Monster Gaming gives its full support to budding local content creators and aspiring Pro Gamers via an all-star Mobile Legends: Bang Bang tournament organized by the online amusement-style platform, Good Game PH.
The GoodGame.PH all-star tournament promises a fun and exciting event that will showcase 20 teams of promising local content creators throughout the Philippines that will battle for the championship title plus prizes from sponsors Good Game PH (150,000 GoodGameGold), Monster Gaming (G-Knight X300S Headsets), and Monster Energy (E-Sports Jerseys).
"When we started Monster Gaming in the Philippines, one of our priorities is to reach out to local E-Sports communities and provide them quality gear. These may help them improve gaming skills and make them more confident when they play." shares Igue Bonifacio, Marketing Head of Monster Gaming Philippines. "We're delighted to partner with Good Game PH as they not only provide a platform for content creators, but they also have our vision of enabling content creators to shine with their unique personalities and showcase their gaming competencies to audiences," he added.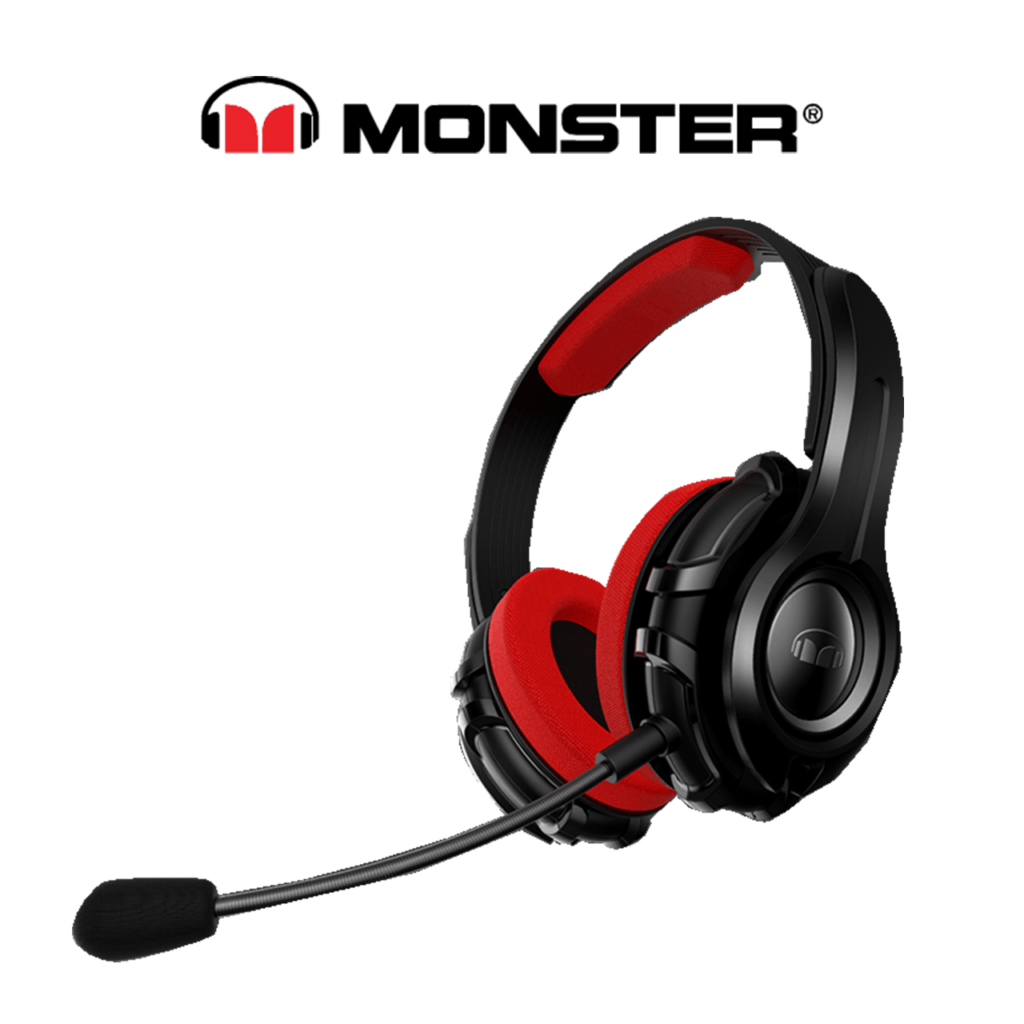 According to Good Game PH CEO Wilson Tan, "Good Game PH is an online amusement-style platform launched just last year that caters to the local E-Sports industry. We want to continue to uplift the industry, which is why we continually connect with different streamers and their audiences. Our platform gives the people a fun and rewarding experience as they play because they can also redeem different premium prizes such as phones, laptops, gaming equipment, shopping vouchers, and etc. when they win." He also shares, "Good Game All-Star is a tournament we organized together with our esteemed partners like Monster Gaming in order to increase the engagement on our platform as well as to bring our affiliates together in a fun and enjoyable manner."
The All-Star MLBB Tournament begins April 29 and will be cast through Good Game PH's Facebook page and featured on its online platform https://goodgame.ph/.
Online viewers will also get a chance to win Monster Gaming Arimars N1 headsets, just by watching and participating in the live games streamed on Facebook and Good Game PH's online platform.
The All-Star MLBB Tournament is made possible by GoodGame.PH, Monster Energy, Monster Gaming, and PlayForceTV.