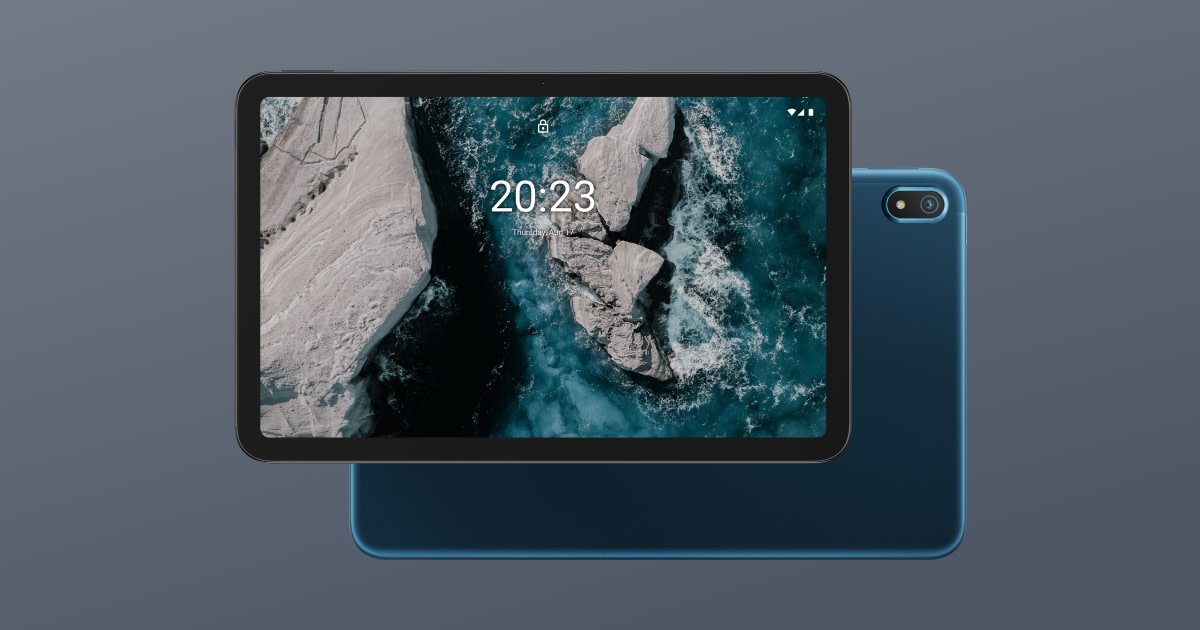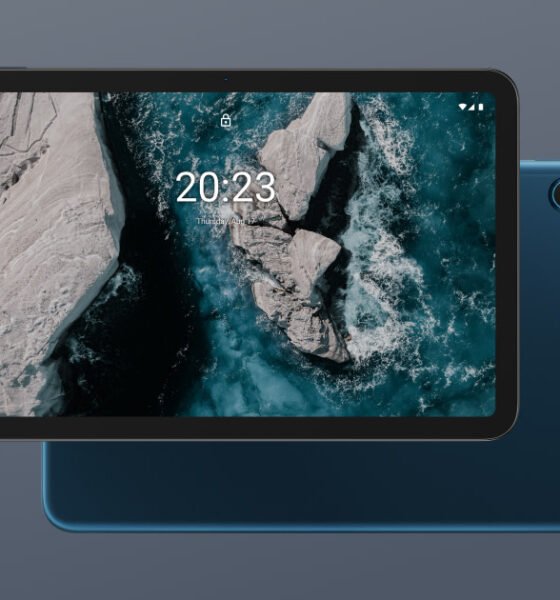 Nokia T20 Tablet is now available in the Philippines
Nokia T20 Tablet is designed in Finland with premium quality that's built to last.
HMD Global, the home of Nokia phones, today unveils the new Nokia T20 tablet. The brand-new tablet brings the classic Nokia phone quality to the big screen, with a range of versatile features and a long-lasting battery life that helps one excel at work and relax when it's time to play.
The Nokia T20 marks the introduction of the brand-new T-series. Packed with innovative and accessible features fans will love, including a crystal clear 2K screen plus three years of monthly security updates and two years of free operating system (OS) upgrades.
Industry-recognized security and software expertise
As with Nokia phones, security and software remain a key focus. Two years of OS upgrades for the next steps in Android™ available at the user's fingertips, along with three years of monthly security updates to help protect against the latest threats. When it comes to screen time, helping to keep children safe is just as important as nurturing their creativity and learning. The Nokia T20 comes with Google Kids Space, a trusted kids mode for children to explore apps, books, and videos to nurture their inquisitive minds. Google Kids Space works in parallel with the child's Google Account, which parents can help manage with Family Link parental controls.
Design backed by industry-recognized Nokia smartphone expertise
The new Nokia T20 is designed with the same Scandinavian design philosophy as Nokia phones, a simplified and pure design where every detail, edge, and surface finish is curated with ease of use from the outset. The solid metal body structure and polished 3D display frame attach the large display perfectly to the thin metal body, so it's built to go the distance.
Long-lasting battery life empowering work, learning, and play
No one wants to be chained to the charging cable, so get ready to unleash the shackles courtesy of long-lasting battery performance. The Nokia T20's powerful 8200mAh battery allows 15 hours of surfing the web, seven hours of conference calls, or 10 hours watching the latest films with the family. The tablet also comes with faster charging, meaning that users can get back to doing what's important, quicker.
Immerse in the things you love
Whether for watching the latest show or smashing a gaming personal best, the details will pop with the Nokia T20 2K display. And, with the ongoing rise in video calls, the Nokia T20 is perfectly suited to handle important business meetings to a nail-biting virtual quiz. Not only that, but the tablet is also blue light certified so that users can go the distance whilst being kind to the's eyes.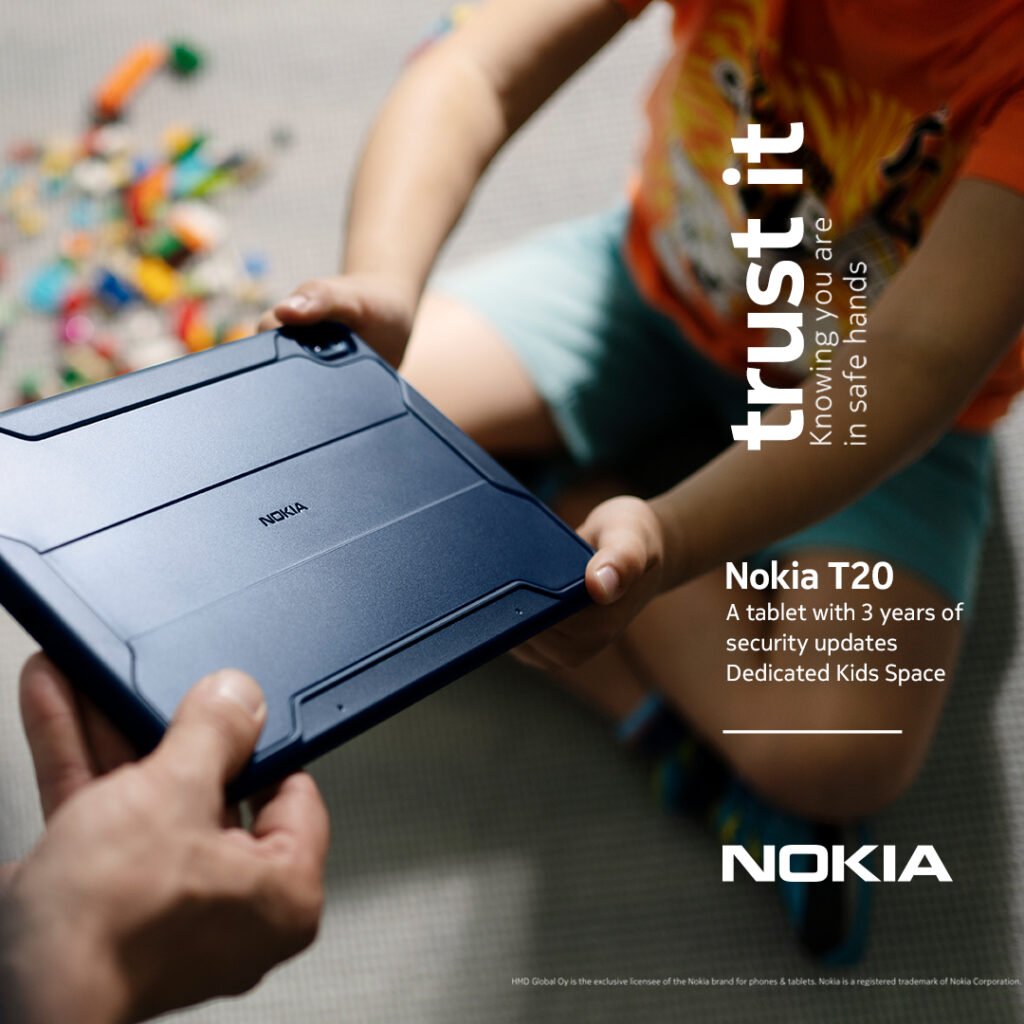 When it's time to relax, simply kick back and enjoy an audiobook with the kids or listen to favorite music with the Nokia T20's stunning sound quality. Thanks to Stereo speakers with OZO Playback, users can catch every detail when it matters most to enjoy a truly immersive listening experience. And, with Dual Microphones, users can feel assured that they'll be heard even in noisy surroundings.
The business partner one can rely on to go the distance
The Nokia T20 joins the broadest fleet of Android Recommended devices (AER) that meet Google's strict enterprise requirements, which means a device one can trust to support their business. The new tablet also works in harmony with HMD Enable Pro, the enterprise mobility management solution designed for ease of use and managing deployed devices from its one-stop-shop interface.
Durable and long-lasting accessories for the perfect companions to the Nokia T20
As people want smaller gadgets, the Micro range is here to supply. The unique charge-through technology allows them to be miniaturized to fit comfortably in all ears whilst still holding over nine hours of battery life. Complemented by a super slim charging case that delivers additional 18 hours of listening time, the compactness doesn't compromise on sound quality.
Designed to go the distance and give fans extra peace of mind, Nokia T20's purpose-built Rugged cover provides extra protection by gelling perfectly with the device. The Nokia T20's Flip cover keeps the device as fresh as it was on day one, with its versatile design.
Trusted partnerships for best-in-class experiences
Spotify will give Nokia T20 owners access to 70 million tracks and 2.9 million podcasts out of the box. Offering additional control over online privacy, ExpressVPN will be available on the Nokia T20 with a 30-day free trial. See here for more details: Spotify and ExpressVPN partnership.
Pricing and availability
Available for pre-order on Shopee from November 17 to 23, the Nokia T20 comes in Ocean Blue color variant and 4 GB/64 GB configuration for Php 12,990. The device can exclusively be purchased from November 24 to 30 exclusive selling dates only. 
Catch the Nokia T20 and Nokia comfort earbuds bundle promo for the first 100 customers only. Customers must complete their Shopee order of Nokia T20 to be able to receive a unique code that is valid for one-time use only via email. This also includes the instructions on how to claim the Nokia Comfort earbuds. Upon checking out on the Shopee App, the code must be entered to claim the bundle for free. 
Visit the Nokia T20 Tablet on Shopee here.

The Samsung Galaxy Z Fold 4: Here's what you need to know
Is this the best option if you want a phone that also functions as a small tablet?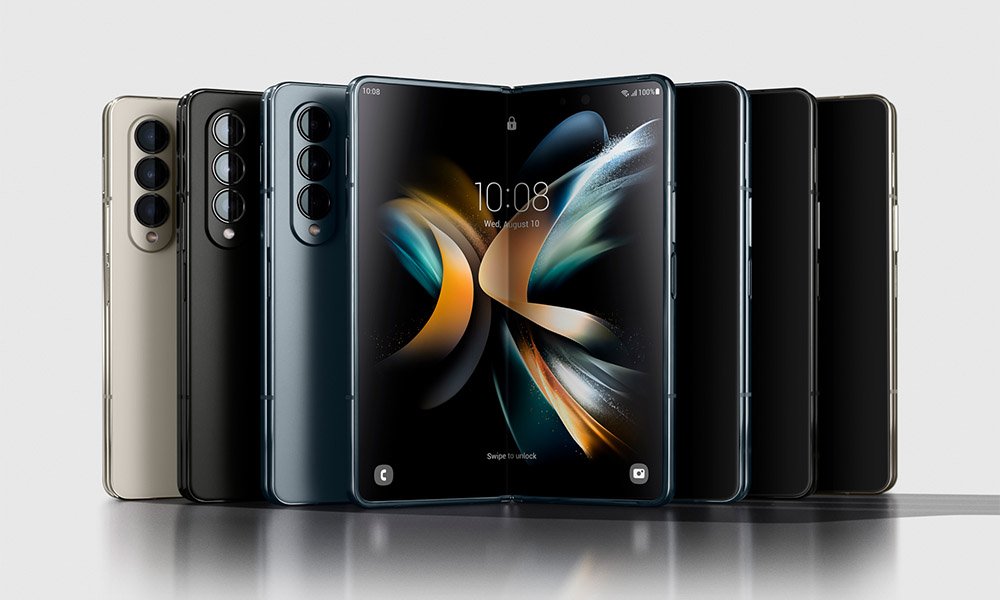 The Samsung Galaxy Fold was revolutionary when it was originally introduced in 2019. Even though the overall formula hasn't altered dramatically three generations later, Samsung has greatly improved it. The Samsung Galaxy Z Fold 4 is the most advanced foldable produced by the firm to date thanks to those years of improvement.
On August 10, 2022, the Galaxy Z Fold 4 was released as part of the summer season of Galaxy Unpacked events. The general sale date was set for August 26 and preorders began that day. At the same event, Samsung also unveiled the Galaxy Z Flip 4, Galaxy Watch 5, and Galaxy Buds 2 Pro.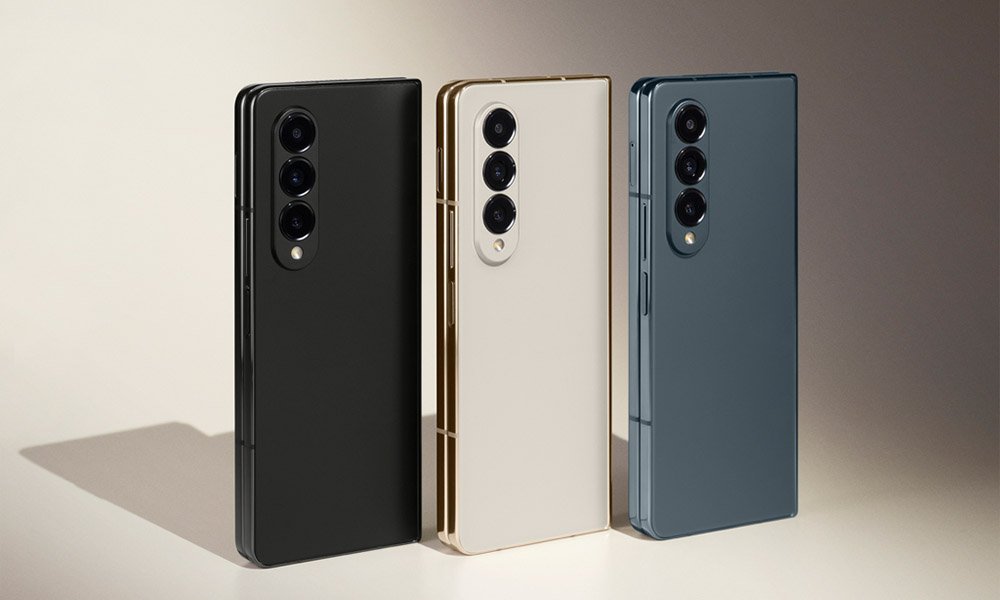 The Samsung Galaxy Z Fold 4 is simply a more refined version of the company's already-proven formula. The new Snapdragon 8 Plus Gen 1 SoC upgrades both the processor and cameras. The design has been slightly modified to provide a little bit more screen real estate, better durability, and an all-around more attractive grip. The experience is further enhanced by some new software techniques and new colors.
The Galaxy Z Fold 4 doesn't significantly change from its predecessors overall. As usual, it seems to be a "regular" smartphone when folded, although a rather thick one. However, if you open it up like a book, a sizable foldable display is revealed. When you need more space, the inner display lets you use it like a tablet, while the outer display lets you use it like a regular smartphone.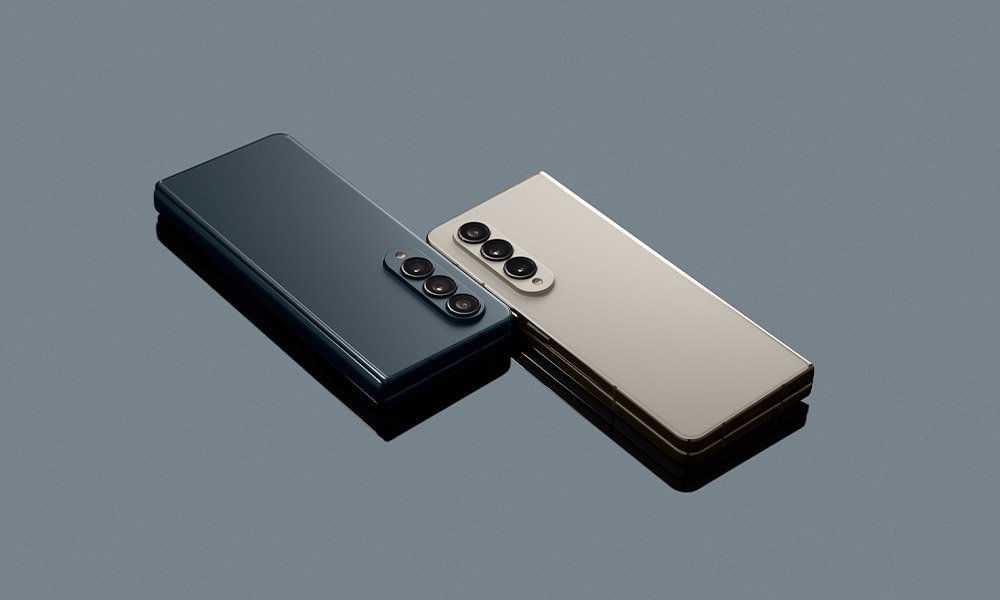 There is hardly any competition for Samsung in the foldables market. The competition it does have—from Motorola, Oppo, Xiaomi, and a few other companies—cannot compete with Samsung's global presence. In North America, you have two options if you want a foldable phone: a Samsung "fold" type phone or a Samsung "flip" style phone.
In light of this, the Samsung Galaxy Z Fold 4 is currently the greatest foldable smartphone available worldwide. It has many advantages over the Galaxy Z Flip 4 and is more powerful and capable than the Galaxy Z Fold 3 from a year ago. If you want a folding smartphone, the Galaxy Z Fold 4 is the best one you can get right now.
The Galaxy Z Fold 4 not only has some of the best hardware on the market, but it also boasts the best software commitment of any foldable available. Samsung will send security updates for the Galaxy Z Fold 4 for five years and four Android upgrades, making it a good long-term investment.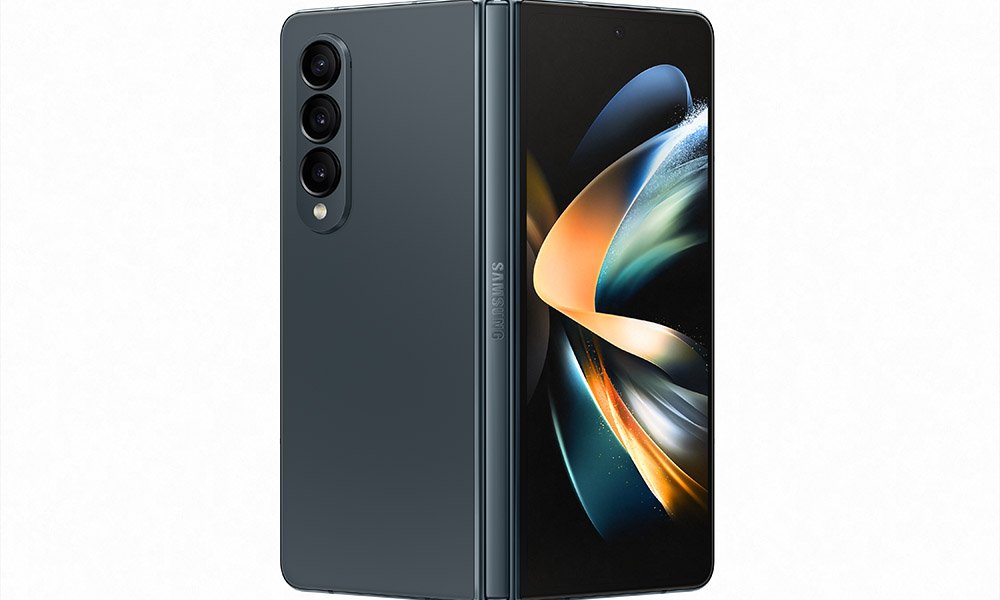 Obviously, this phone is pricey. A used or refurbished Galaxy Z Fold 3 could be a better choice if you can't afford the minimum price of $1,799. A Galaxy Z Flip 4 is another option and starts at $999. However, the Galaxy Z Fold 4 is now the best option if you want a phone that also functions as a small tablet.
Samsung Galaxy Z Flip 4
Displays
Exterior:
– 1.9-inch Super AMOLED
– 512 x 260
– Gorilla Glass Victus Plus
Interior:
– 6.7-inch Super AMOLED
– 120Hz refresh rate
– 2,640 x 1,080)
Processor
Qualcomm Snapdragon 8 Plus Gen 1
RAM
8GB
Storage
128, 256, or 512GB
UFS 3.1
No expandable storage
Power
3,700mAh battery
25W Super Fast Charging
Fast Wireless Charging 2.0
Wireless PowerShare
No charger in the box
Cameras
Exterior:
– 12MP wide, 1.8μm, OIS, Dual Pixel AF, ƒ/1.8
– 12MP ultrawide, 1.12μm, ƒ/2.2Internal:
– 10MP, 1.22μm, ƒ/2.4
Audio
Stereo speakers
Dolby Atmos support
No 3.5mm headphone port
SIM
Single nano-SIM tray
eSIM support
Biometrics
Side-mounted capacitive fingerprint sensor
Software
Android 12
One UI 4.1
Dimensions and weight
Folded dimensions:
– 84.9 x 71.9 x 17.1mm (measured at hinge)Unfolded dimensions:
– 165.2 x 71.9 x 6.9mmWeight:
– 187gIPX8 water resistance
Colors
Global: Bora Purple, Graphite, Pink Gold, BlueBespoke Edition:
– Front/back: Yellow, White, Navy, Khaki, Red
– Frame: Silver, Black, Gold
Best OPPO deals to check out at 8.8 ShopeePay Festival
Get up to 50% off when you check out select new products from OPPO this 8.8 ShopeePay Festival!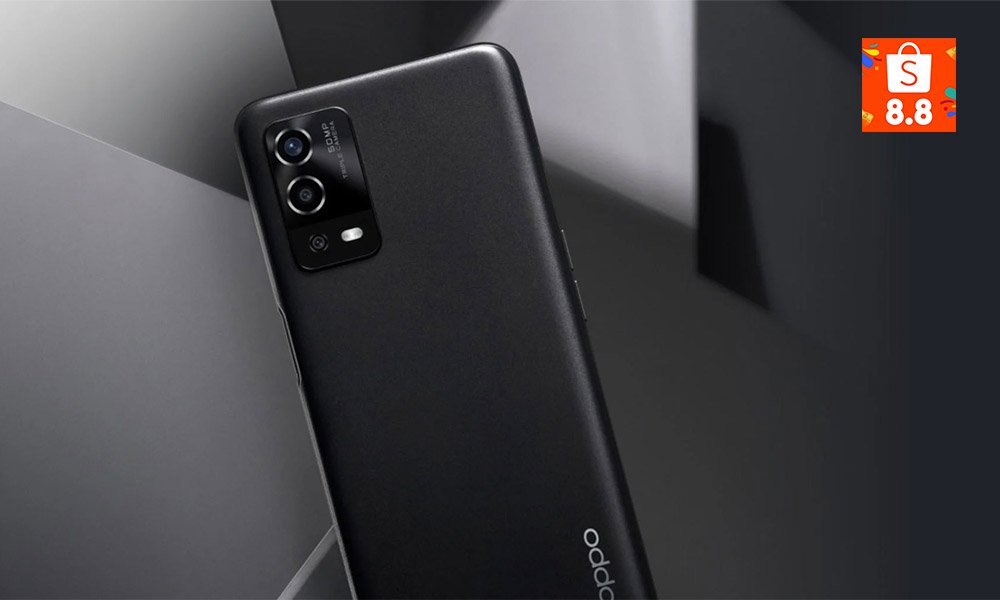 We search Shopee every day to discover the best offers. The online retail giant offers some of the greatest discounts on a huge selection of goods, whether you're looking for a brand-new home appliance or the latest smartphones to satisfy your tech cravings. Shopee can provide for all of your needs.
Because it offers a variety of smartphones at various price points, OPPO is one of the brands we love this year. In the upcoming 8.8 ShopeePay Festival, enjoy more rewards and get the best value when you score the latest OPPO smartphones on Shopee.
Here are our top 3 choices that we recommend you check out:
The new OPPO A16, which has 3GB of RAM and 32GB of storage space, is a good entry-level option that can handle your daily tasks. If you need to shoot photos and upload them right away to your social media sites, the 13MP AI Triple Camera is ideal. The huge 6.5″ HD+ display and large 5000mAh battery are very entertaining for watching your favorite K-drama series. Click here to check out the OPPO A16.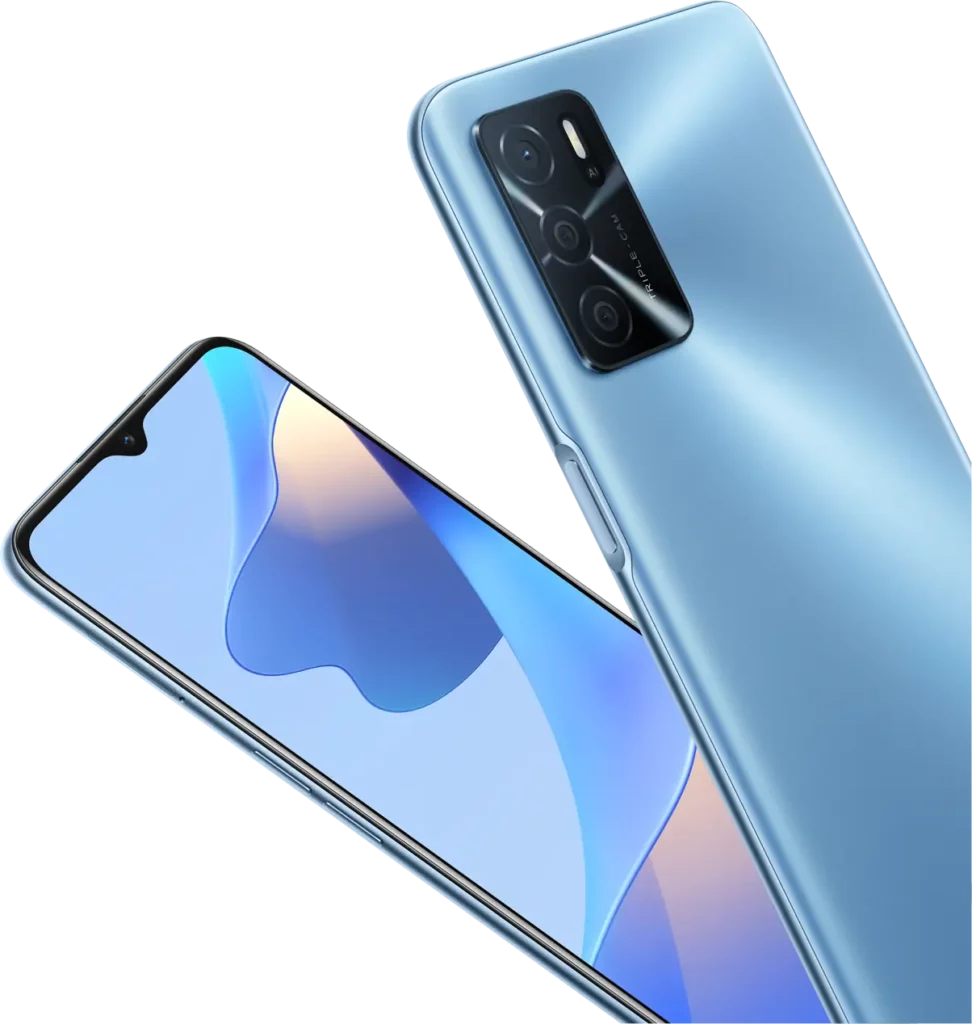 With the Night Plus Filters, 2MP Bokeh Camera, and AI for Beautification available on the OPPO A55, you can capture every moment as vividly as possible. The Helio G35 chipset's enormous 5000mAh battery and 18W rapid charging capabilities are ideal for your gaming needs. Click here to check out the OPPO A55.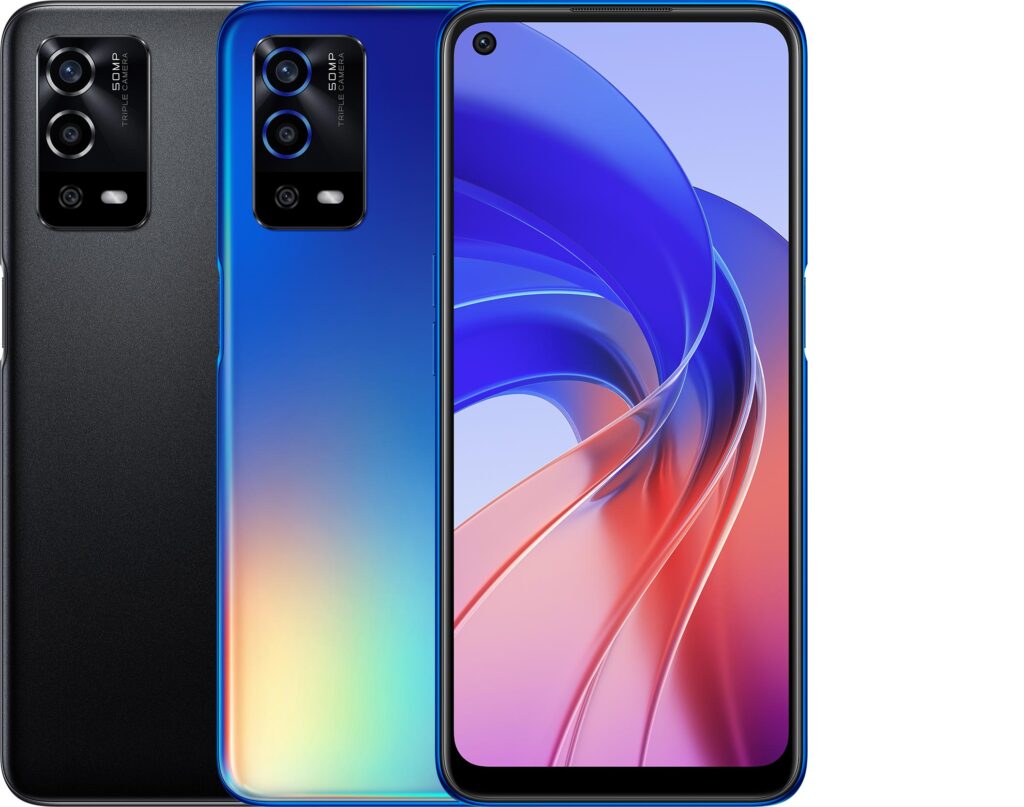 The quad lens and AI-assisted camera on the OPPO A94 make it easy to capture all of life's moments. The A94 captures the journey of life in vivid, precise clarity, from macro to ultra wide-angle and zoom photos. If you consider yourself a power user, the Helio P95 chipset and 8GB+128GB of storage will more than meet your requirements. It would be a shame not to include support for high-speed 30W VOOC flash charging. Click here to check out the OPPO A94.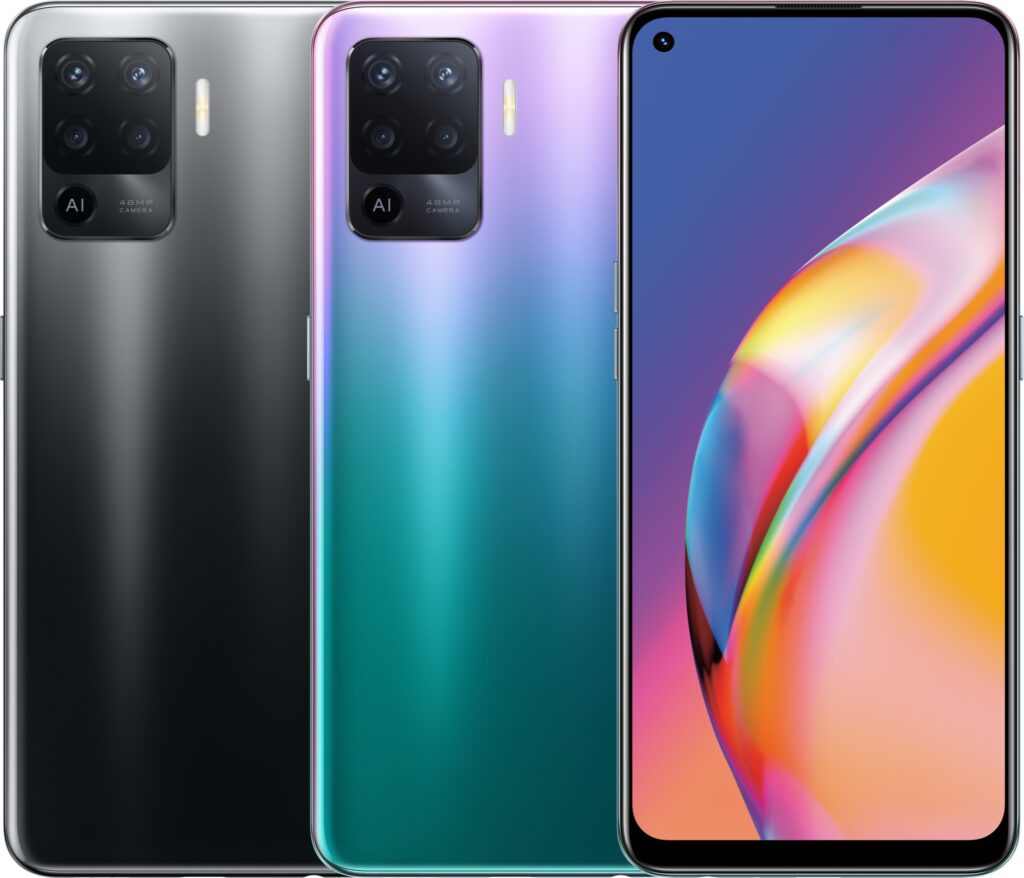 Don't miss any of the awesome deals and promos at the OPPO Official Store in Shopee and enjoy up to 50% off when you check out select new products from OPPO this 8.8 ShopeePay Festival!
Get up to 56% off on OPPO Gadgets in the 8.8 Mega Flash Sale
From August 8 to 12, grab exciting freebies, vouchers, deals on Shopee and Lazada.
Heads up, shoppers! OPPO will offer incredible discounts with awesome freebies, vouchers, and deals during the OPPO 8.8 Mega Flash Sale on Shopee and Lazada.
From August 8 to 12, visit and shop on OPPO's Official Stores to enjoy up to 56% off on OPPO gadgets. You can collect a Php 200 off voucher if you reach a minimum spend of Php 9,999 and a Php 400 off for every minimum purchase of Php 14,999.
Don't miss the chance to use your Php 50 and Php 55 shipping discount vouchers before checking out if you have a minimum spend of Php 500 on Shopee and Lazada, respectively.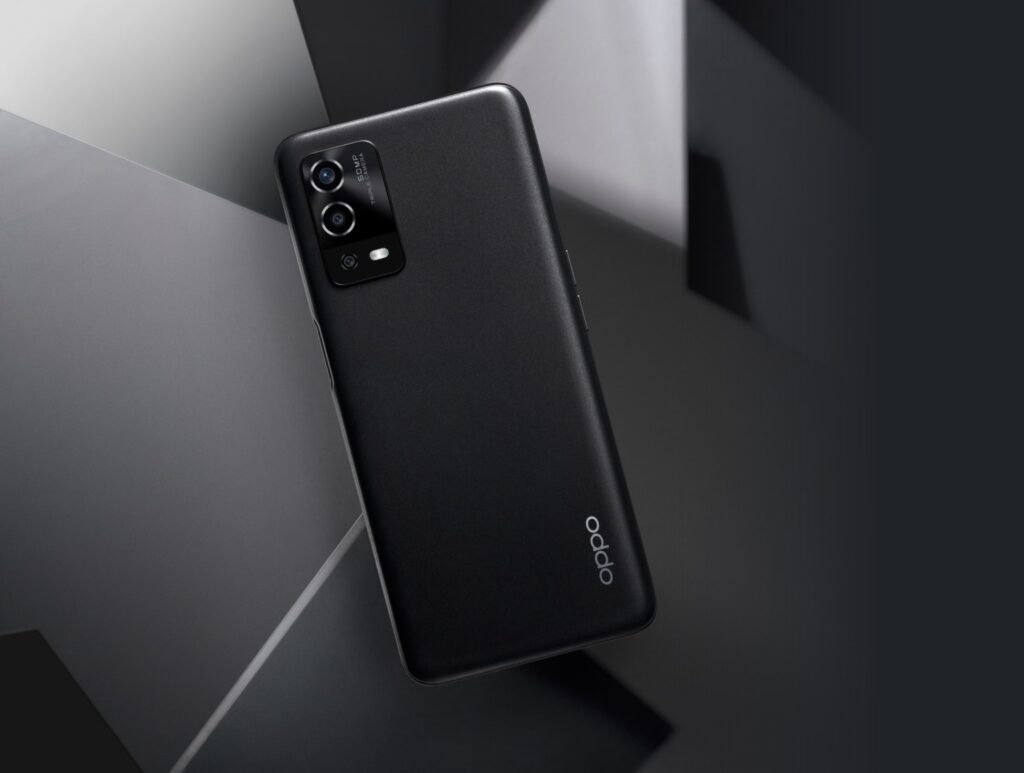 For Lazada shoppers, you can also get a Php 50 off voucher for every minimum purchase of Php 500, including a 10% cashback on your orders.
Freebies to watch out for on 8.8
If you plan to shop from 12 pm to 2 pm on August 8, take advantage of free G25 Bluetooth earphones for each smartphone order ID. Later in the day, you also can enjoy a free A8 long speaker if you order the OPPO A55 from 9 pm to 11:59 pm.
A wide array of freebies are also in store for you throughout the sale. That includes a free 32GB SD Card when you order OPPO A16 3GB, a free TG113 Bluetooth speaker for every purchase of OPPO A55, a free Neon Island desk pad for all your OPPO Reno6 Series purchases, and a free A8 long speaker with Neon Island desk pad for every OPPO Reno7 Series orders.
Flash deals, and giveaways on OPPO's 8.8 TikTok Livestream
There's more to look forward to on 8.8 when you check out OPPO Philippines on TikTok. Be sure to watch out for limited flash deals and giveaways during OPPO's 8.8 TikTok Livestream on the following dates: August 7 from 2 pm to 9 pm; August 8 from 11 am to 9 pm; August 9 from 11 am to 7 pm, and August 10 from 11 am to 7 pm.
Bundle deals on Shopee, Lazada
Exciting bundle deals are also available from August 8 to 12, such as OPPO Band and OPPO Enco Buds for Php 1,999; OPPO A55 and OPPO Enco Buds for Php 9,499; OPPO A94 and OPPO Enco Buds for Php 11,999; OPPO Reno5 and OPPO Enco Buds for Php 15,999; and OPPO Reno5 5G and OPPO Enco Buds for Php 19,999.
Mark your calendars now! Don't miss the chance to enjoy OPPO 8.8 Mega Flash Sale spectacular treats to welcome August on Shopee and Lazada, even on TikTok. Add to the cart and check out your favorite OPPO devices at great deals so you can finally take home the gadgets you have been saving up for!