MSI Grand Christmas Carnival is now kicking off
The Christmas lucky draw is exclusively open for MSI Reward Program Members.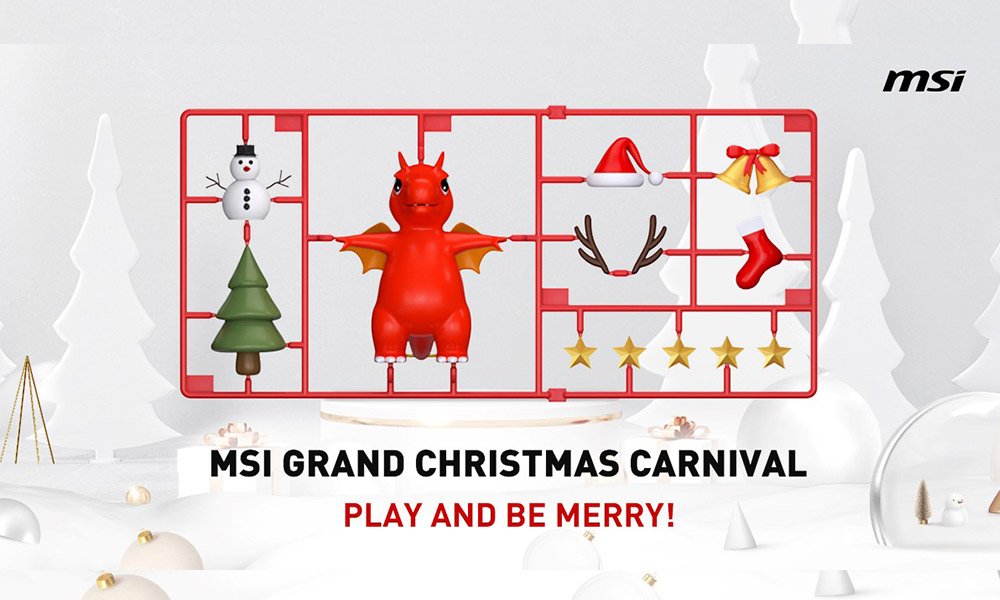 MSI, the global leading gaming brand, launches an online Grand Christmas Carnival from 12/8 to 12/31 to celebrate the coming Christmas holiday, especially for members who have joined the reward program.
In addition to playing memory game challenges or sending Christmas greeting cards for all members, reward program members can further draw Steam codes by using their reward points. Moreover, reward program members can also get the chance to win the Christmas Exclusive Stocking lucky draw directly with their reward points.
"Merry Christmas! To feedback loyal MSI members and fans, we launch a series of Grand Christmas Carnival during this period for reward program members to win big prizes with reward points. For those who have not joined the MSI reward program, don't miss such a great opportunity! " said Sam Chern, MSI Marketing Vice President.
Christmas Challenge
In the warm and joyful Grand Christmas Carnival, MSI has prepared a memory game so that everyone can test their memory together. There are a variety of Christmas greeting cards that can be sent to families and friends at a fixed time. After completing any one of the activities, reward program members can also use 15 reward points to draw a total of six sets of Steam codes.
Christmas Exclusive Stocking
Reward program members can directly choose to draw Christmas Exclusive Stocking with 50 or 80 points. Up to six plentiful gift packs are waiting for lucky reward program members.
50 POINTS
Dragon Gift pack
50 POINTS
MSI Brand Gift pack
50 POINTS
Garmin Gift pack
*Steam Code USD 33
*Lucky Phone Holder *Middle Dragon Doll
*Lucky Dual-use Neck Pillow *Lucky USB Drive
*Graphics Card Pillow
*MSI Card Case
*MSI Thermos bottle with handle *MSI Automatic Folding umbrella
*Garmin Instinct Esports Edition Smartwatch *Garmin Esports Jacket *Garmin Baseball Cap *Garmin Bottle
80 POINTS
Laptop Gift pack
80 POINTS
MPG Z690 FORCE WIFI DIY PC combo
80 POINTS
Graphics Card Gift pack
*NB Modern
*MSI Sleeve Bag
*MPG Z690 FORCE WIFI
*MPG CORELIQUID K360
*MPG A750GF *ATLAS MYSTIC ARGB
*GeForce RTX 3060 TI GAMING 8G LHR Graphics Card
*GM41 LIGHTWEIGHT WIRELESS *GK50 ELITE KAILH BLUE *GH50
MSI's Grand Christmas Carnival can be found on this link. On January 17, 2022, all draw results will be announced.

Realme Book Enhanced Edition Air is now official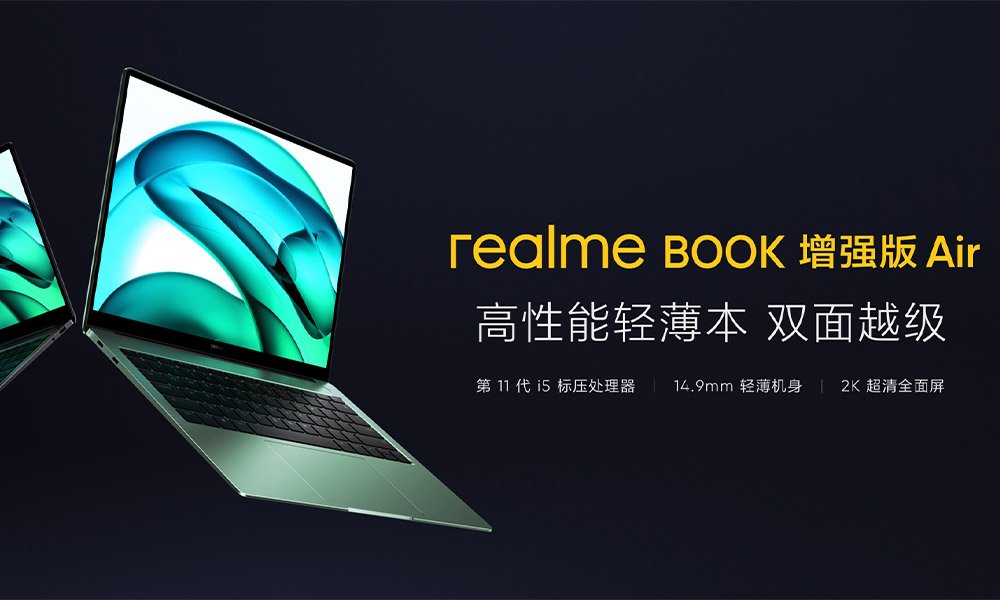 The Realme Book Enhanced Edition Air is Realme's third laptop, which was just announced in China. This is a slightly modified version of the Enhanced Edition laptop that was released earlier this month, with the main difference being a plastic screen frame rather than a glass one. The Realme Book Enhanced Air weighs just 1.39 kg and is 14.9 mm thick at its thickest point, thanks to the new materials.
The 14-inch IPS LCD has the same 100% sRGB color coverage as the previous two Realme Book computers, a resolution of 2160 x 1440 pixels, and a 3:2 aspect ratio. A 720p webcam, a three-stage backlit keyboard, and a power button with a fingerprint scanner are all included. A Thunderbolt 4 connector, a USB-C 3.2 Gen 2 port, a USB-A 3.1 Gen 1 port, and a headphone jack make up the I/O.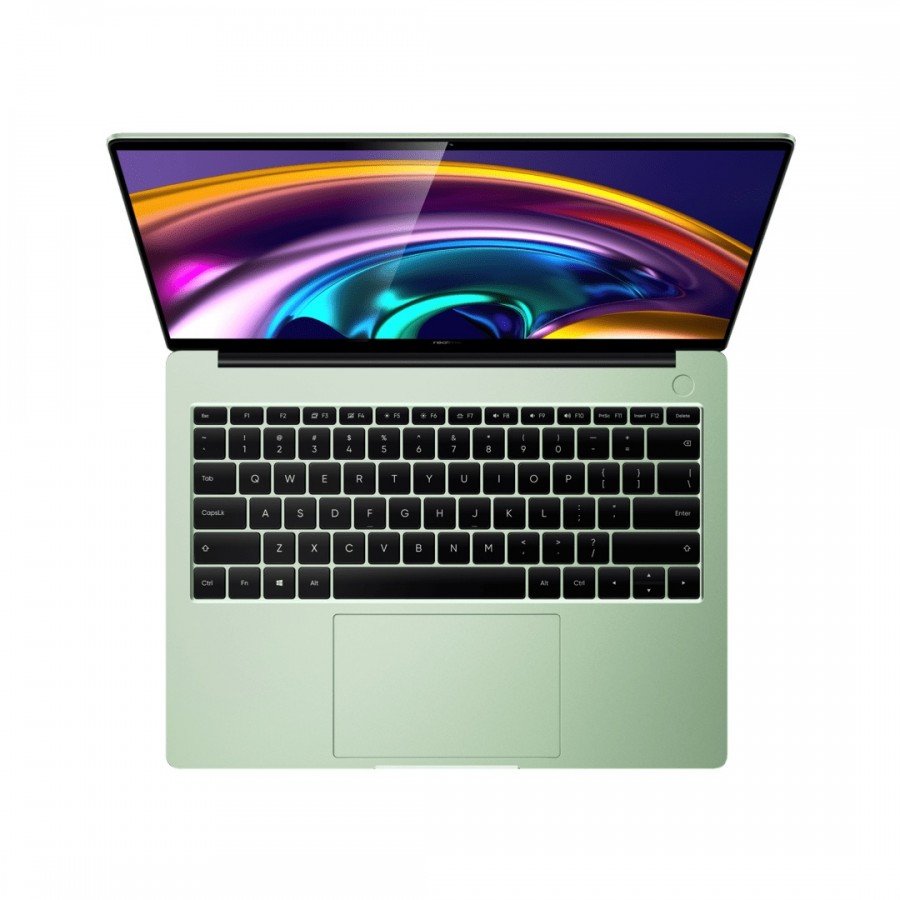 The Enhanced Edition and the Enhanced Edition Air, on the other hand, both have improvements in terms of performance. The 11th generation Intel Core H-series (Willow Clove, 10nm SuperFin) processor is shown in the new Realme laptops. The CPU, which is clocked at 4.5GHz, is paired with an Intel Xe GPU, which offers higher graphic performance than previously.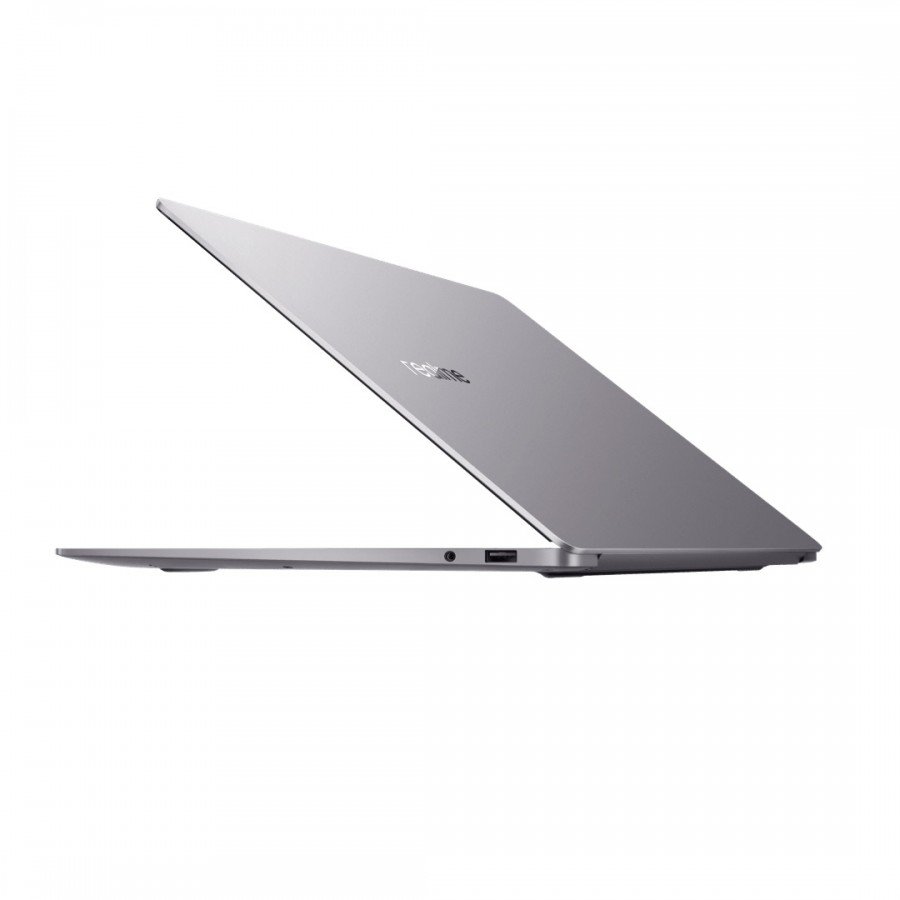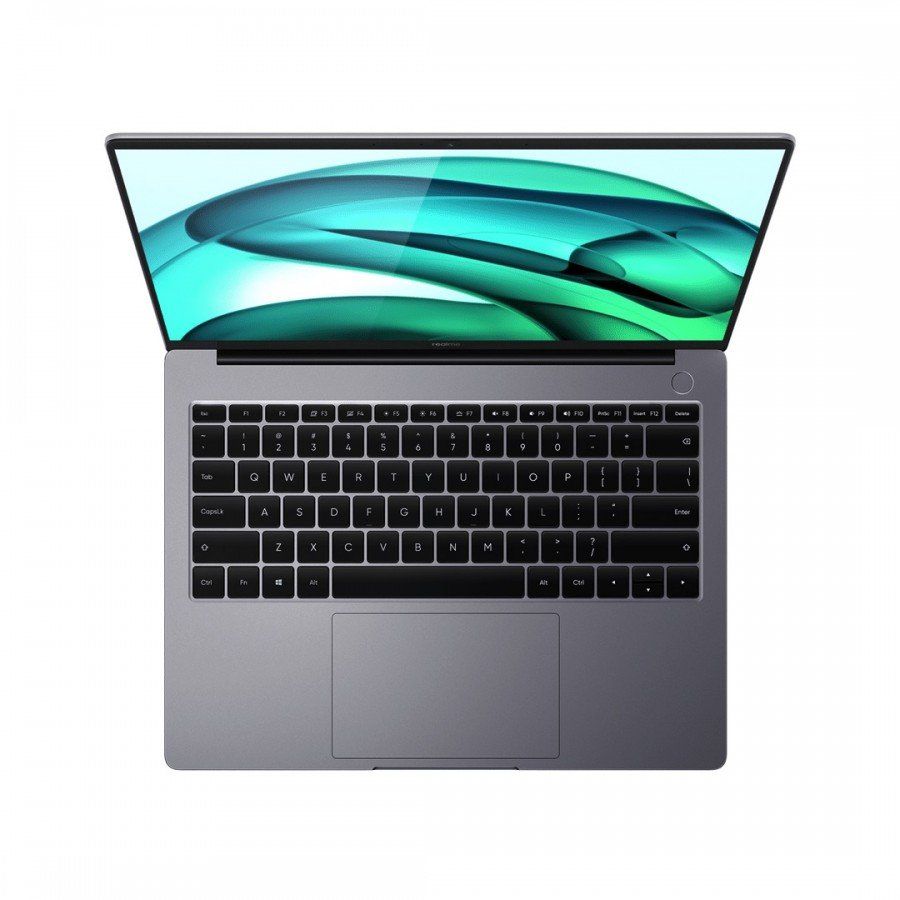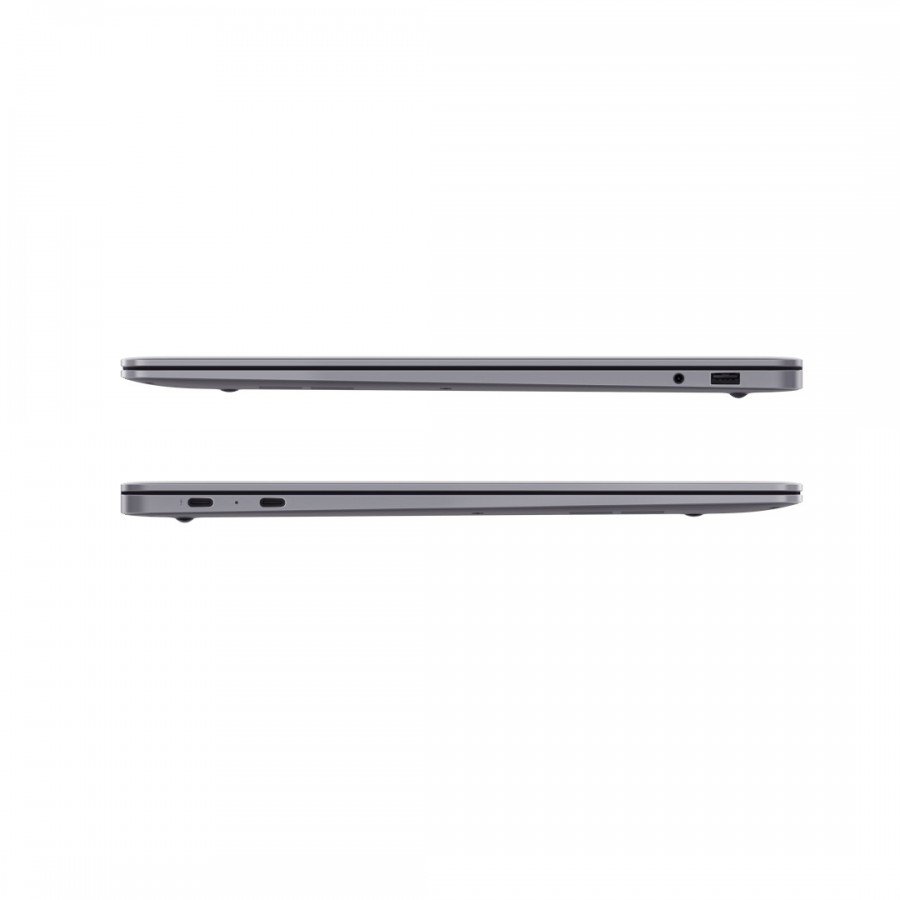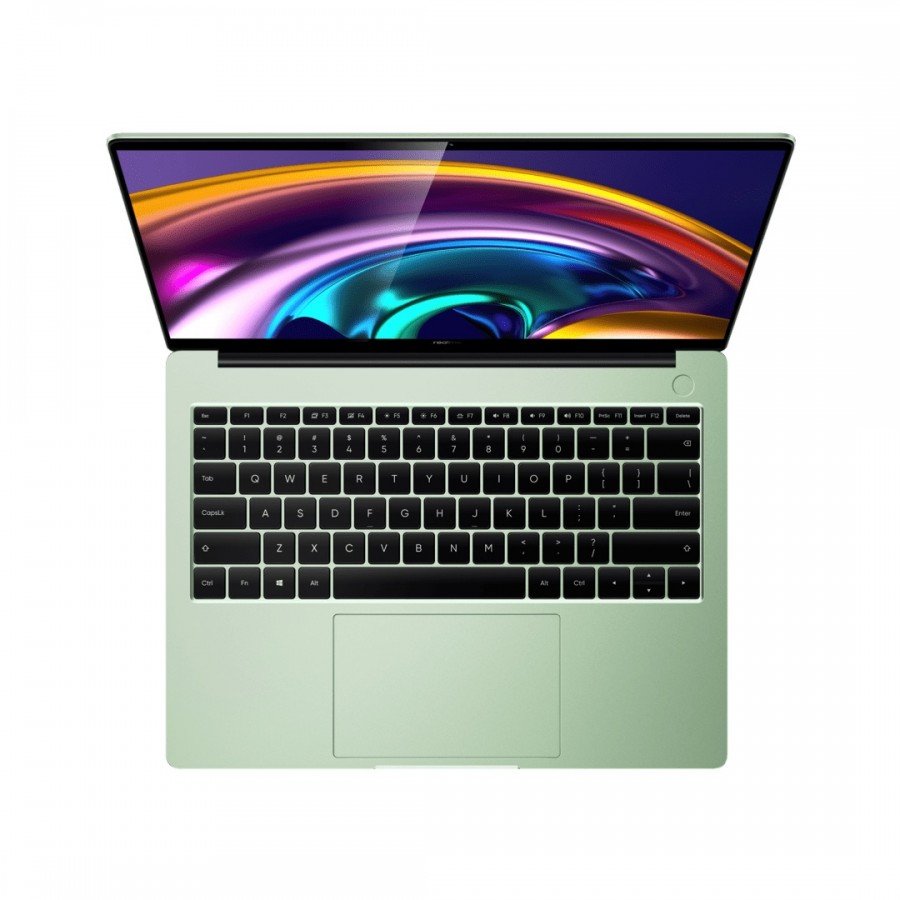 A better cooling solution, which uses a vapor cooling (VC) chamber and an enhanced dual-fan cooling system with a 32.7 percent heat dissipation, also ensures higher performance. Windows 11 and Microsoft Office are pre-installed on Realme Book Enhanced Edition Air (Home and Student Edition). According to the manufacturer, the laptop is powered by a 54Wh battery that can play 1080p movies for 12 hours.
The Realme Book Enhanced Edition Air is available in green and grey for CNY 4,699 ($741). On January 21, the official sales begin.
Acer unveils trio of Chromebooks in different form factors
The new laptops are perfect for home office.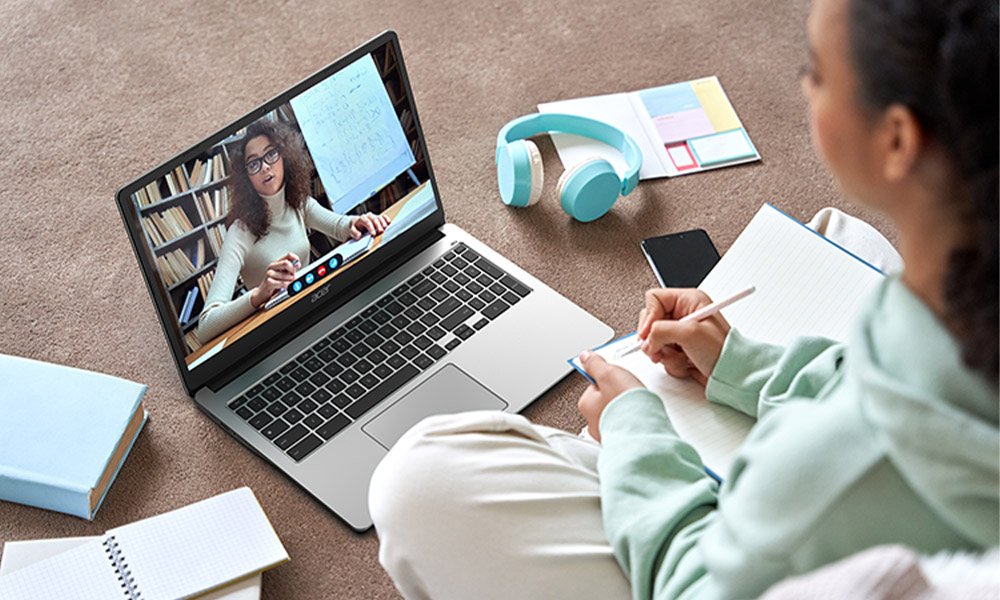 Acer today unveiled three new Chromebooks designed for consumers needing a secure, easy-to-use, and affordable device for productivity, entertainment, and communication. These new Chromebooks come in three sizes and form factors and are furnished with everything consumers need, plus exceptional audio and video technology for entertainment and video conferencing.
"This new trio of Acer Chromebooks offers the best of several worlds; they deliver solid performance capabilities, have great extra features, and give users the latest technology while staying within budget," said James Lin, General Manager, Notebooks, IT Products Business, Acer Inc. "Today's users need a reliable, easy-to-use means to stay productive, connected and entertained when they're at home—these three new Acer Chromebooks fit that bill."
Acer Chromebook Spin 513 — Sleek Design with Productivity-Boosting VertiView Display
With a svelte design and a durable aluminum case, the new Acer Chromebook Spin 513 (CP513-2H) is the ideal Chromebook to take on the go for school, passion projects, work, and more. Powered by the new super-fast MediaTek Kompanio 1380 processor with eight cores for enhanced multitasking, it lets users stay productive all day with exceptional performance and up to 10 hours of battery life. A productivity-boosting VertiView 13.5-inch display with a 3:2 aspect ratio gives users 18% more vertical screen space so they can see more content before needing to scroll. Furthermore, the gorgeous display's 2256×1504 resolution panel and 7.7 mm (0.3 in) narrow side bezels serve to highlight these visuals.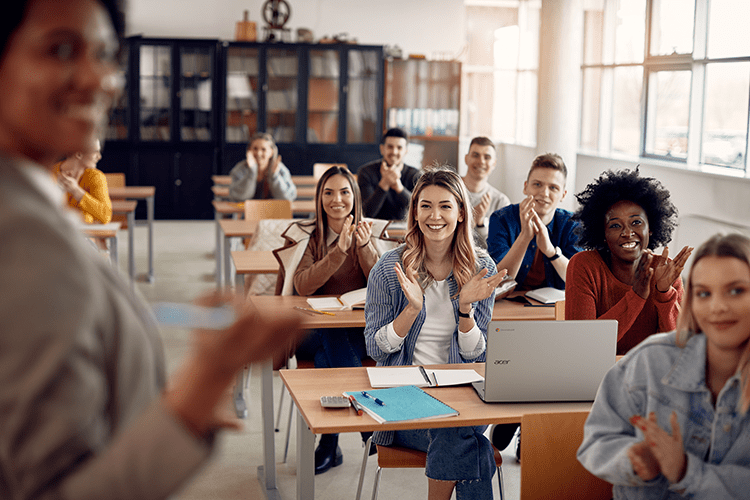 The new Acer Chromebook Spin 513's convertible design makes it a great choice for people who take their devices with them when they travel. It can transform between four different usage modes, such as tent mode for making the most of space-constrained spaces like trains or airplanes and tablet mode for use on the go, and features military-grade MIL-STD 810H durability. When out and about, Wi-Fi 6 helps maintain reliable connections to networks and hot spots. In addition, the Chromebook has a backlit keyboard for low-light areas and a USB Type-C port for connecting to peripherals, transferring data, and charging mobile devices.
DTS® Audio and a pair of upward-facing speakers deliver high-quality and distortion-free sound, whether it's on a video call for work or school, or while enjoying streamed entertainment. A pair of upward-facing microphones complete the package, giving users everything they need for crystal-clear conference calls.
Acer Chromebook 315 — Large 15.6-inch Anti-Glare Display and OceanGlass Touchpad
Acer builds on its position as the industry leader in large-screen Chromebooks with the Acer Chromebook 315 (CB315-4H/T), bringing an affordable option to users seeking a device for smooth and effortless multitasking. This portable device keeps users connected, engaged, and entertained from different areas of their home—or even while outdoors. The Acer Chromebook 315's huge FHD IPS 15.6-inch display is anti-glare, so it can be enjoyed on the patio, balcony, or garden as well as throughout the home and office. Plus, an optional touch-screen display allows for easy navigation, while the large keyboard has room for a dedicated numeric keypad, a bonus when working on home finances and schoolwork.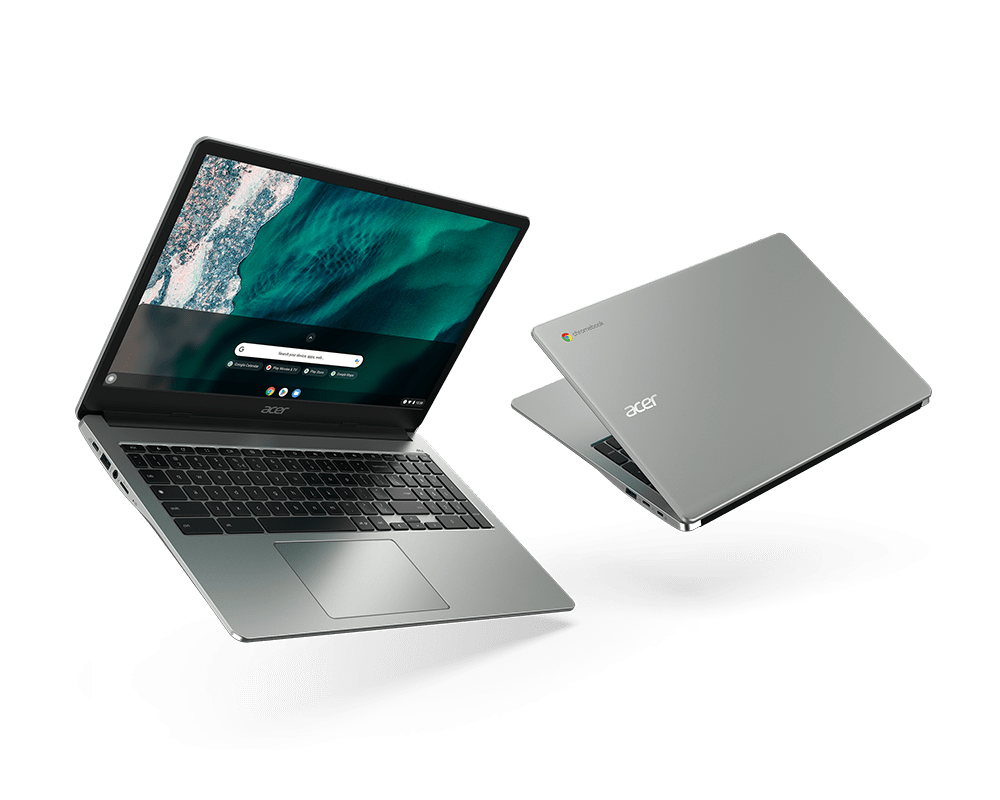 Complementing the display's extra real estate, the Acer Chromebook 315 includes technology for clear and reliable video conferences. Hybrid workers and students will be seen and heard thanks to a wide field-of-view HDR webcam with flare-reducing technology and a pair of integrated microphones. DTS Audio delivers rich sound with deeper bass, ideal for video calls as well as enjoying games or streamed content, while the latest Intel® processors and Wi-Fi 6 provide reliable performance and connectivity. On top of 10 hours of battery life[1], users will also appreciate two USB Gen 2 Type-C ports, one on each side, and the ability to easily transfer videos and photos thanks to a MicroSD card reader.
The Acer Chromebook 315 features a unique eco-friendly OceanGlass™ touchpad which is made entirely out of the ocean-bound plastic waste that has been recycled into a glass-like texture, giving it sleek and responsive tactile feedback, contributing to the reduction of plastics adrift in the ocean.
Acer Chromebook 314 — Budget-friendly and Portable with an OceanGlass Touchpad
Designed for students and families with school-age children, the Acer Chromebook 314 (CB314-3H/T) is powered by the latest Intel® processors for solid everyday performance and features MIL-STD 810H durability[2,3]. Users can expect up to 10-hours of battery life[1], plenty long enough to make it through the entire school day, while Intel® Wi-Fi 6 (802.11ax) provides connectivity speeds up to 3x faster than Wi-Fi 5.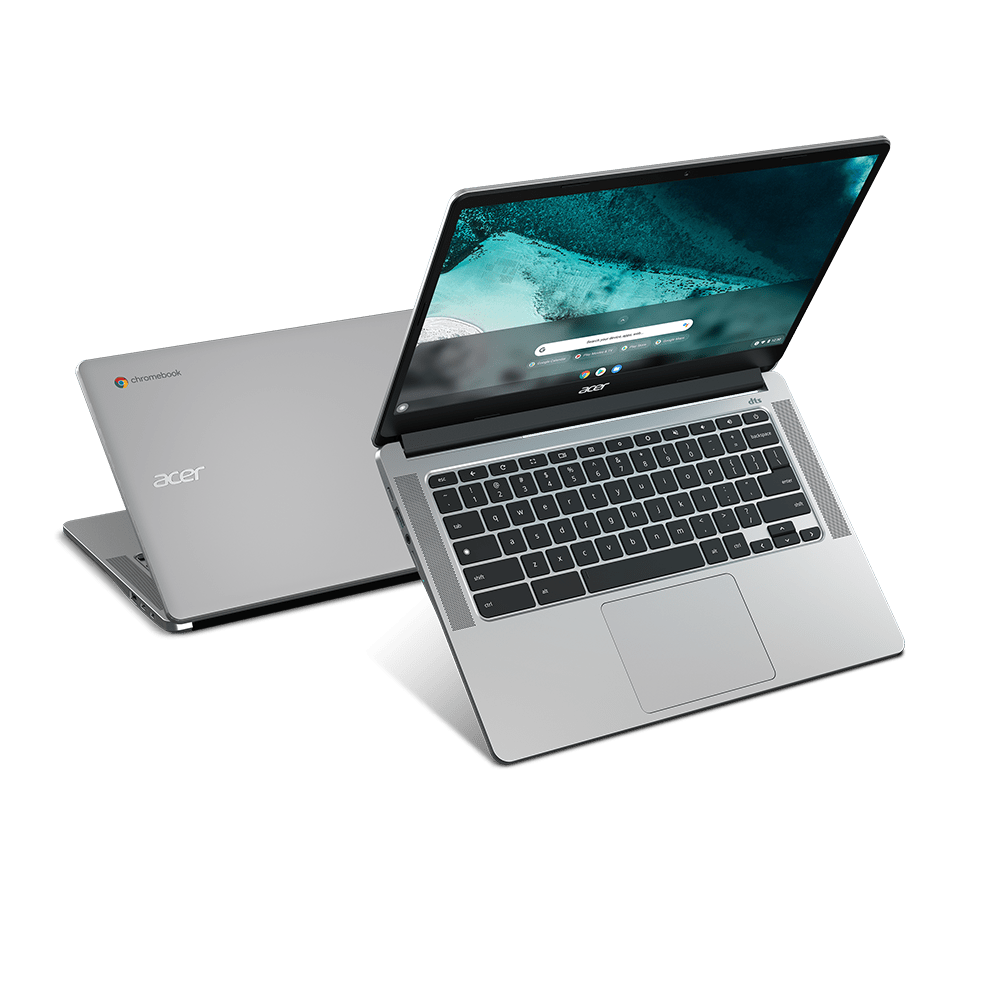 The Acer Chromebook's 14-inch FHD IPS touchscreen display features an anti-glare coating so it can be used even in brighter lighting conditions, while its narrow 8.1 mm (0.32 in) side bezels further keep the focus on the visuals and contribute to the Chromebook's compact size. Users can navigate Chrome OS via the optional multi-touch display, or by using the OceanGlass™ touchpad that delivers a sleek touch experience and contributes to the reduction of ocean-bound plastic waste.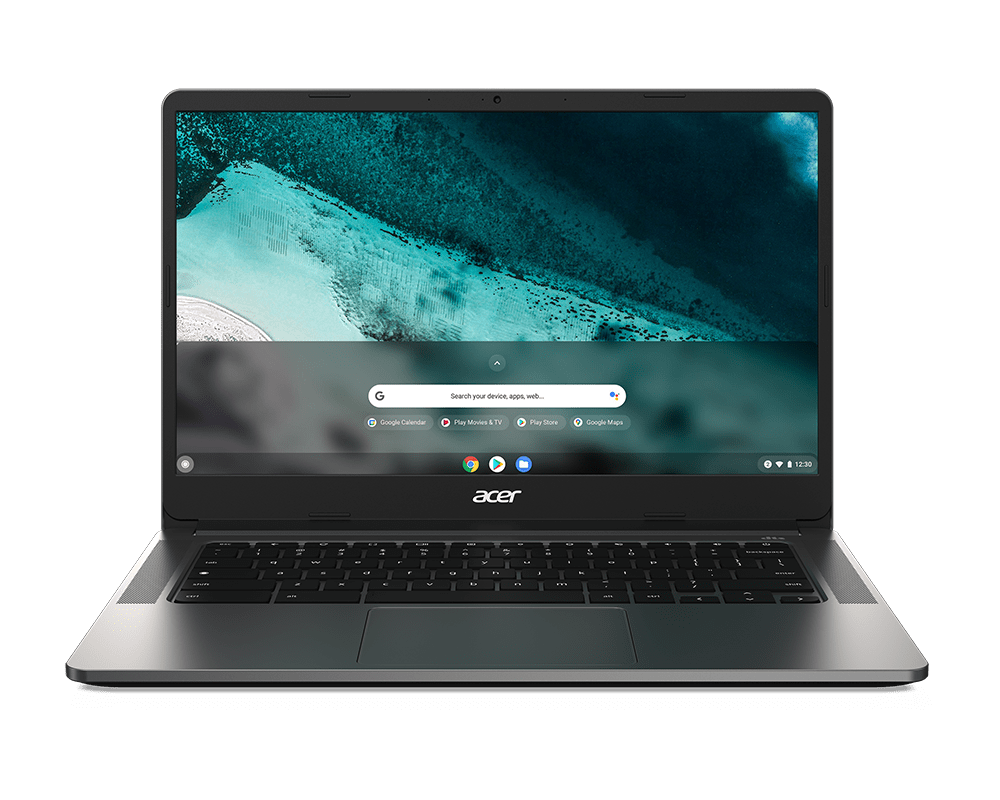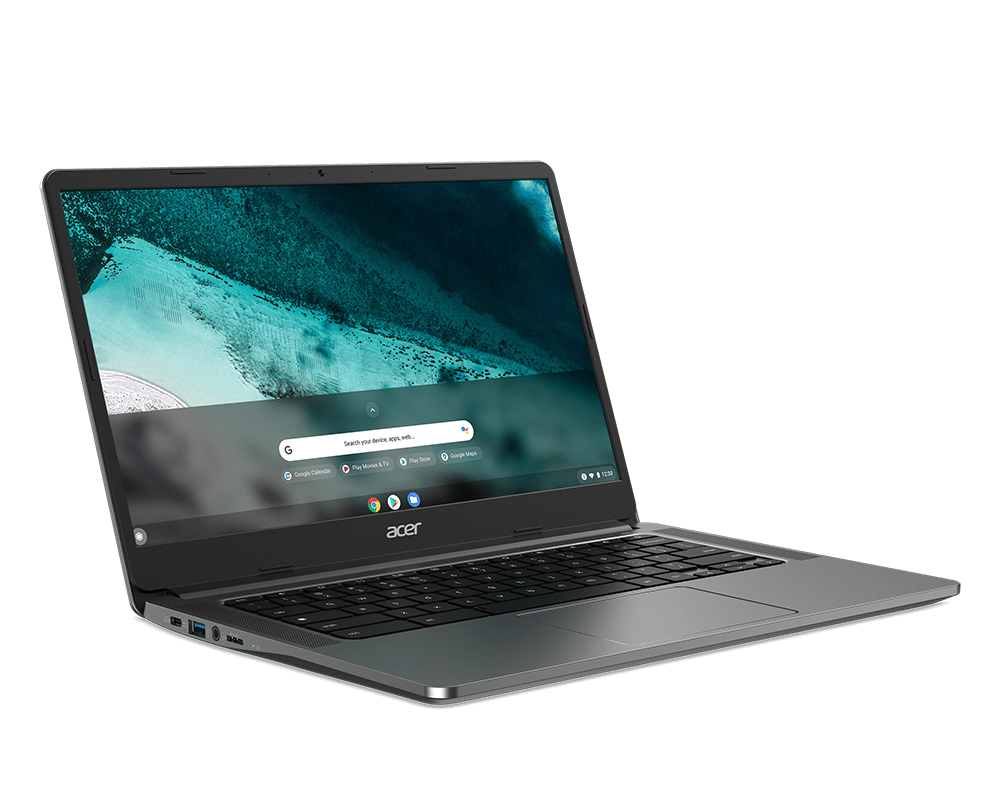 The Acer Chromebook 314 provides an excellent remote-learning experience with two built-in microphones and a flare-reducing webcam with temporal noise reduction (TNR) technology for better video quality in low-light conditions. DTS Audio delivers full, high-quality, distortion-free sound. A pair of USB Type-C ports completes the packaging, offering users a convenient means to connect to a wide variety of peripherals.
Chrome OS and App Support
The new Acer Chromebooks utilize Chrome OS to deliver fast boot times, ease of use, security, and longer battery life. They support web-based apps and apps on Google Play, so users will have access to all the apps they need for productivity, school, creativity, and more.
Pricing and Availability
Exact specifications, prices, and availability will vary by region. To learn more about availability, product specifications, and prices in specific markets, please contact your nearest Acer office via www.acer.com.
The Intel 12th-gen H for laptops is its fastest chip yet
Intel claims "the fastest mobile processor", ever.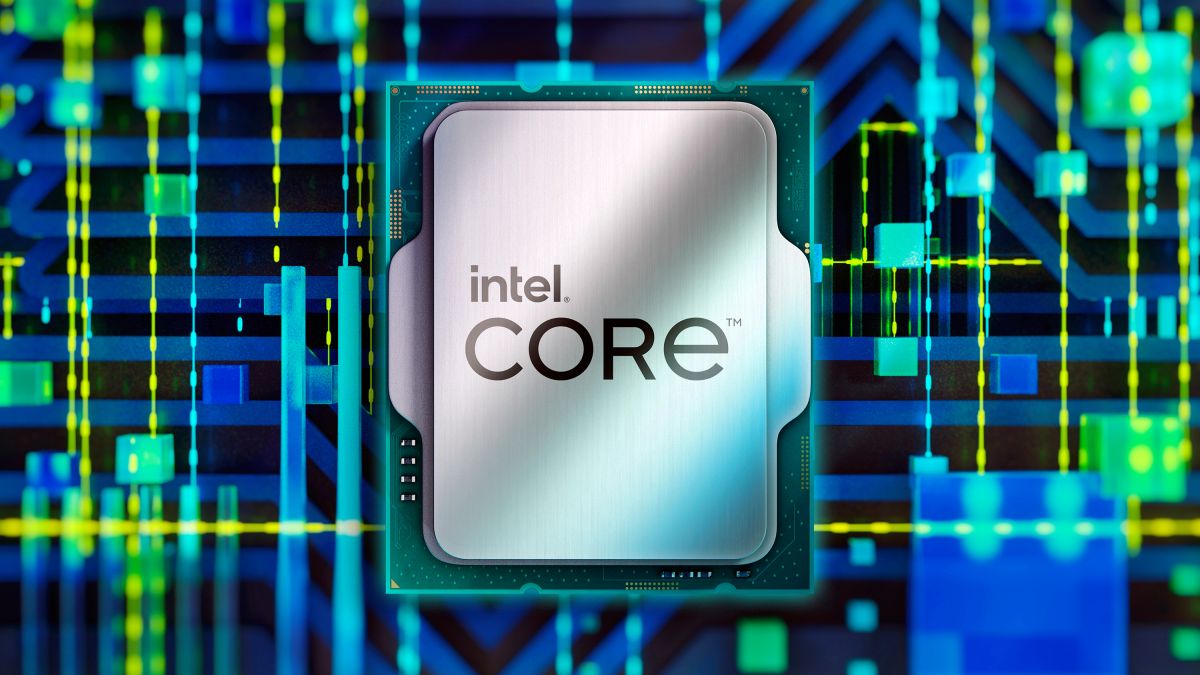 Ahead of CES 2022, Intel unveiled its latest 12th Gen Alder Lake chip, which has the company's new hybrid architecture and is led by the Core i9-12900HK, which Intel boldly claims is "the fastest mobile processor" ever.
One of Intel's biggest achievements in recent years was its first wave of 12th Gen Alder Lake desktop chips last fall, allowing the company to deliver a CPU that could compete with AMD's Ryzen 9 5950X flagship in productivity and gaming.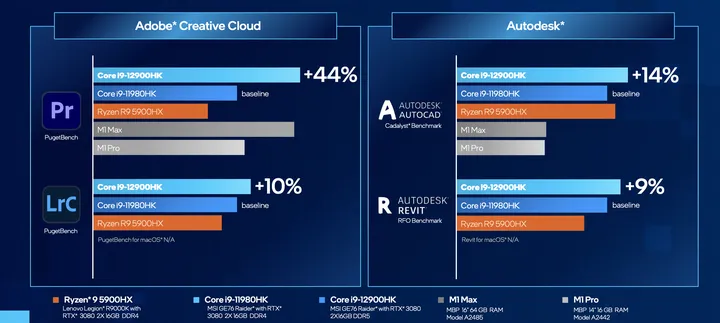 And now, Intel is introducing the same revolutionary approach to chip design—with its Arm-esque performance and efficiency cores—to laptops, starting with its most powerful 45W H-series versions of CPUs.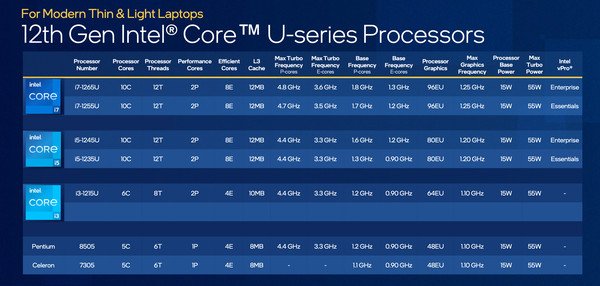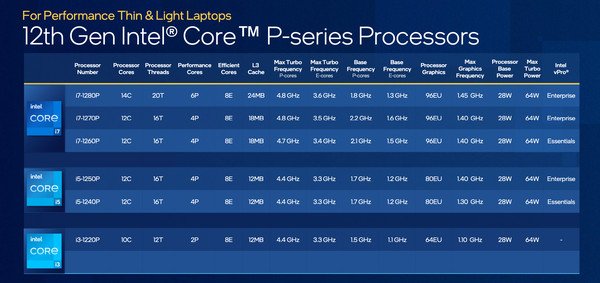 That performance gain is significant. The 12th-generation i9-12900HK is up to 44 percent faster in PugetBench and up to 30 percent faster in Blender, according to Intel's own data.
On both tests, the Intel CPU outperformed AMD's Ryzen R9 5900HX and Apple's M1 Max.
INTEL 12TH GEN ALDER LAKE H-SERIES CHIPS
Model
Cores (performance / efficiency)
Threads
Max turbo frequency
L3 cache
Processor base power
i9-12900HK
14 (6P / 8E)
20
5.0GHz
24MB
45W
i9-12900H
14 (6P / 8E)
20
5.0GHz
24MB
45W
i7-12800H
14 (6P / 8E)
20
4.8GHz
24MB
45W
i7-12700H
14 (6P / 8E)
20
4.7GHz
24MB
45W
i7-12650H
10 (6P / 4E)
16
4.7GHz
24MB
45W
i5-12600H
12 (4P / 8E)
16
4.5GHz
18MB
45W
i5-12500H
12 (4P / 8E)
16
4.5GHz
18MB
45W
i5-12450H
8 (4P / 4E)
12
4.4GHz
12MB
45W
Intel also announced the future 12th-gen CPUs that will come to thin and light laptops later in Q1. Two performance and eight efficiency cores will be added to U processors for thinner laptops, while up to six performance and eight efficiency cores will be added to the P line for more powerful thin-and-light laptops.
In Q1, Intel's 12th-generation H laptop CPUs will be available in devices.