It is undeniable that almost everyone now carries a camera with them via their smartphone all the time. What's more noteworthy is that these gadgets keep on improving with better specs and functionalities. Case in point: the vivo Y22s. It unapologetically flaunts supreme photography with its 50MP Super Night main camera, 2MP Macro camera, 8MP Front camera, and relevant features.
You've got the tool, but how about your skills? Are they at par with the ever-upgrading camera phone capabilities? If not, maybe this list can help. If you want to take more stunning snapshots with your mobile phone, here are a few tips and tricks to guide you.
1. Start with a clean lens
This may sound mundane and trivial, but most people don't remember to do it. It is so easy to ignore the dust, dirt, and smudges that accumulate on your camera phone. So make it a habit to clean your lens before a shoot. You'll be amazed how a quick wipe could produce crystal clear images.
2. Let there be natural light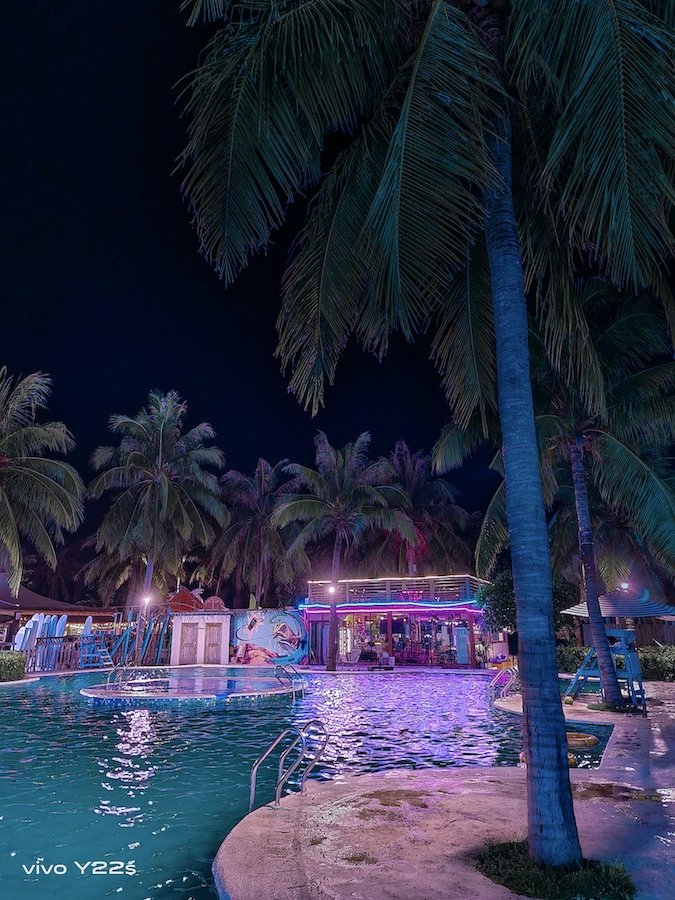 Light is one of the most vital factors for any picture to look good, but it might be best to avoid using flash as it is still better to shoot with natural light. It makes the images look great, pure, and clean. Photos taken during the golden hour look divine because of the hues and the soft, flattering effect.
And if you shoot in low-light conditions or at night, this is where vivo Y22S' Super Night camera comes in handy. It utilizes a large sensor that gathers light like a professional camera, delivering industry-leading 50MP high-definition images every time. You can most certainly relive the most significant and remarkable moments captured in photos with full vivid details. Meanwhile, the 2MP Macro camera highlights tiny and exciting gems hidden from your naked eyes, with a focus that draws as close as 4cm.
On the flip side of the smartphone, the 8MP Front camera shows your vibrant self no matter how bright or dim your surroundings are. The Super Night Selfie uses noise reduction technology and a selfie soft light band to generate a gentle light giving you a fresh-looking selfie photo even after a long day at work.
3. Keep the focus
Because of technological advancements, mobile phone cameras can now take a hint at what you want to photograph. They smartly recognize faces and other main subjects in clear scenes. However, in more complex or less-than-ideal situations, a simple tap on the screen, on the point where you want the camera to focus, can be done to avoid blurry shots and get a sharp result. Making smartphone photography easier and more professional looking, the vivo Y22s is also equipped with a Bokeh camera feature to capture the subject's depth. When mastered, this trick can bring more life to photos and deliver a realistic image as seen by the naked eye.
4. Get creative with your composition
Follow the rule of thirds and try to steer clear of placing your subject right in the center. Imagine breaking an image down into thirds (both horizontally and vertically—basically 9 even squares). Place the subjects in the intersections or along the lines of your photo to create a more balanced and fascinating composition.
Also, symmetry often does wonders and makes pictures more interesting. Using a natural frame, like a window, a doorway, or an arch, around your subject is also aesthetically pleasing. And especially for panoramic shots, straighten the horizon by turning on your camera grid to display a set of lines across the screen.
5. Experiment and edit your images
Getting good pictures from your phone doesn't start and end with your camera. You can also utilize photo-editing apps to tweak your shots as you please. Thankfully, the vivo Y22S features Multi-Style Portrait mode for both the rear and front cameras. This is specifically designed to include face beauty, and bokeh, among many styles.
For the rear camera, you may choose among natural, vintage, northern lands, fashion, summer party, Japanese style, monochrome, silver salt, and wet settings. On the other hand, the front camera, fresh, texture, the 1980s, rococo, gray, film, holiday, Kyoto cherry, and Tokyo style are available for you to use.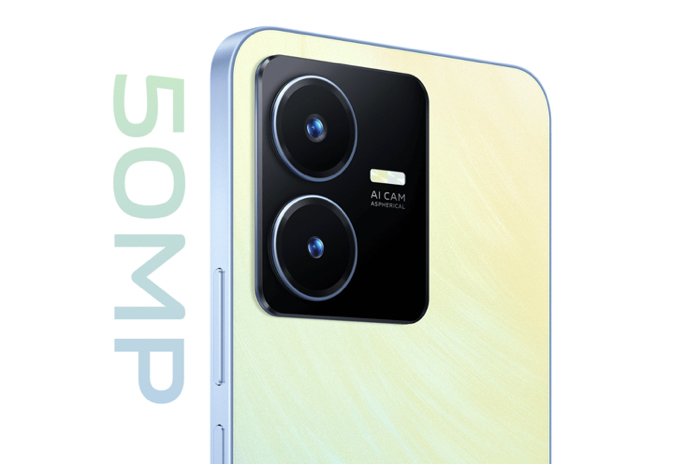 Take unlimited shots and pick the best later
Some of these guidelines are unbelievably basic, while some techniques may need more time for you to get used to. The key to making all this work perfectly is to practice. Take as many photos as you can. Study the results and take notes on how they can be improved. Fortunately, the vivo Y22s won't let you down with the number of files you can save as it boasts up to 16GB Dynamic RAM and 128GB memory that supports 1TB expansion. There's no need to worry anymore about great pics going to waste.
Allow some time to practice these tricks and find yourself mastering smartphone photography in no time. The vivo Y22s got your back should you want to spend the day refining your photography skills, thanks to its 5000 mAh battery plus an 18W FastCharge support to quickly get back on track to learn more and find your style. Of course, it helps greatly to master what your own camera phone can do, too. After which, you'll be delighted to see significant improvements in your pictures you never imagined possible.
Officially available nationwide, the vivo Y22s comes in two variants: vivo Y22s 8+128GB sells for only Php 12,999 while the vivo Y22s 4+128GB variant retails at Php 10,999. vivo fans can also avail of installment plans via Home Credit and credit card options. Purchase of the vivo Y22s 8+128GB variant comes with an exclusive limited edition Bluetooth neckband earphones until supplies last.