MariSilicon X: Behind Oppo Find X5 Pro's photographic power
A cutting-edge feature to empower users' every moment.
Today's smartphones enable almost anyone to take photos and videos in the best way possible. Thanks to smartphone companies, various camera technologies are now in everyone's hands, now more exceptional and innovative, enabling them to empower every moment. 
For the global smart device brand OPPO, for instance, innovation has always been its foundation to thrive in the smartphone industry. Research and development (R&D) of world-class technology became its commitment to delivering exceptional devices to customers that can cater to their everyday lives.
For instance, a decade of R&D in the mobile camera systems created the high-end OPPO Find X5 Pro, recently showcased in the Philippines–a device to empower users' every moment, especially at night.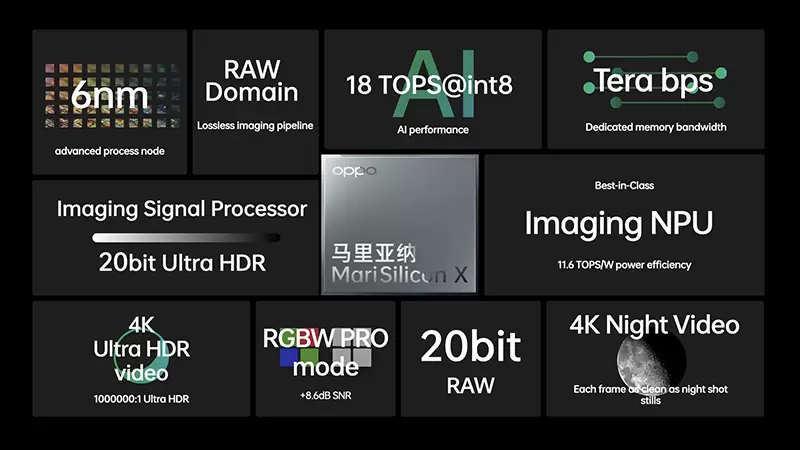 The evolution of OPPO's smartphone camera technology
The quest to develop what powers the camera system of the OPPO Find X5 Series began in the early days of computer vision algorithm experiments of OPPO, breaking from the traditional model to determine how a phone camera should "think."
In 2014, OPPO realized the pixel binning technology, where multiple sensor pixels are combined for better images in low light. It was complemented by the demosaic technique to enhance the sharpness of photos taken during the day.
Between 2014 and 2018, the brand saw the rise of optical image stabilization (OIS) and computational photography, enabling users to capture crystal-clear photos easily at night. However, in 2019, these were leveled up further as OPPO devices started leveraging spectacular imaging techniques, such as advanced AI noise reduction (AINR), multi-exposure night shooting, and face recognition.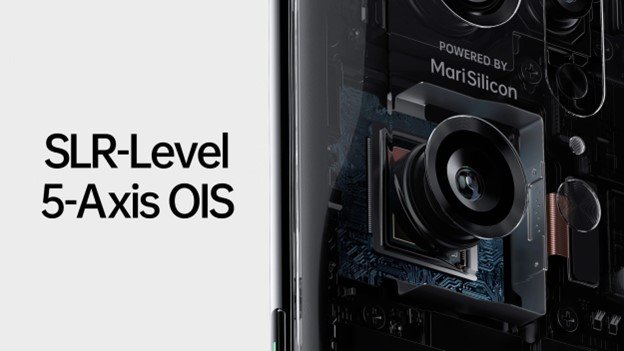 The creation of the OPPO MariSilicon X
However, these innovative features demand much work from smartphones, resulting in increased battery consumption. For OPPO, the ultimate solution is the OPPO MariSilicon X, the key to the OPPO Find X5 Pro's paradigm-shifting photographic power.
To put it simply, MariSilicon X is a self-designed imaging Neural Processing Unit (NPU) that focuses on computational and AI photography workloads. It delivers the processing power required to support the OPPO Find X5 Pro's next-generation and high-end imaging capabilities.
Making the 4K Ultra Night Video possible
Nowadays, computational video sets the battleground for phone cameras. While OPPO smartphones have raised the bar in low-light photo performance in the last four years, the video feature still introduces new challenges.
For instance, even a single still image can make a smartphone spend several seconds capturing and collating its data. What more for a video? The OPPO Find X5 Series requires generating 30 or 60 images per second for a video and processes at least three billion pixels of information every second.
It is where the MariSilicon X comes in, as it can handle up to 18 trillion operations per second. As a result, it makes the 4K Ultra Night Video possible, which offers low-light video with dynamic range and detail, just like the night photos of the flagship device. It enables light to darkness and restores subtle gradations that are usually lost.
But how does it work? The 4K Ultra Night Video combines AINR and 3D noise reduction (3DNR) to enhance the detail and dynamic range of the videos taken at night.
Meanwhile, the OPPO Find X5 Pro also leverages digital overlap high dynamic range (DOL-HDR) that lets users capture two frames at once for real-time HDR imaging, free of ghosting.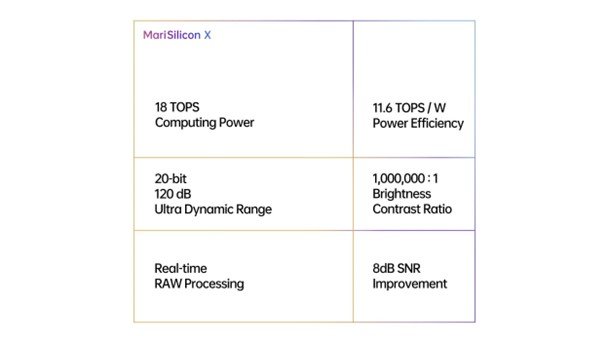 Delivering the Ultra Night Pro to users
The flagship device also delivers revolutionary improvements to boost its low-light still photography performance. As it now supports SLR-level 5-axis OIS, users can flawlessly capture images to empower the moments.
When utilized, the OPPO Find X5 Pro can provide users with stunning low-light pictures at least three times as quickly as the past OPPO flagship phones. It results from a bustling hive of activity that occurs behind the scenes.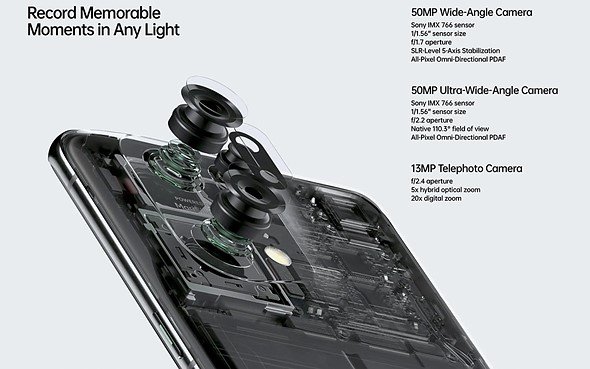 Making the Ultra HDR Photography and Video happen
Realizing the dream of finally capturing great stills and videos at night is the redefining moment of the OPPO Find X5 Pro's camera system. However, some of the same techniques used to make this possible are also crucial components for other situations.
For instance, if users want to take a photo of a bright sunset, the rich and brilliant oranges and reds of the sky sit in stark contrast to the dark foreground. The usual phone would commonly deliver the foreground elements draped in shadow.
Because the MariSilicon X's HDR fusion algorithm allows for up to 20 stops of dynamic range, it can provide a photo of such a scene with its every detail and not leave the sky washed out or destroy the mesmerizing colors of a fine sunset.
The flagship device can also shoot a 4K video to capture this scene with the same quality due to its DOL-HDR feature. It constructs high-dynamic-range footage free of ghosting artifacts even when the subject is on the move.
The OPPO Find X5 Pro, indeed, is the cutting-edge flagship device that would never cease to empower life's every moment, anytime, and anywhere. Aside from these outstanding camera features, the flagship device also offers an impeccable and timeless design while delivering top-tier experiences to its users.

Best OPPO deals to check out at 8.8 ShopeePay Festival
Get up to 50% off when you check out select new products from OPPO this 8.8 ShopeePay Festival!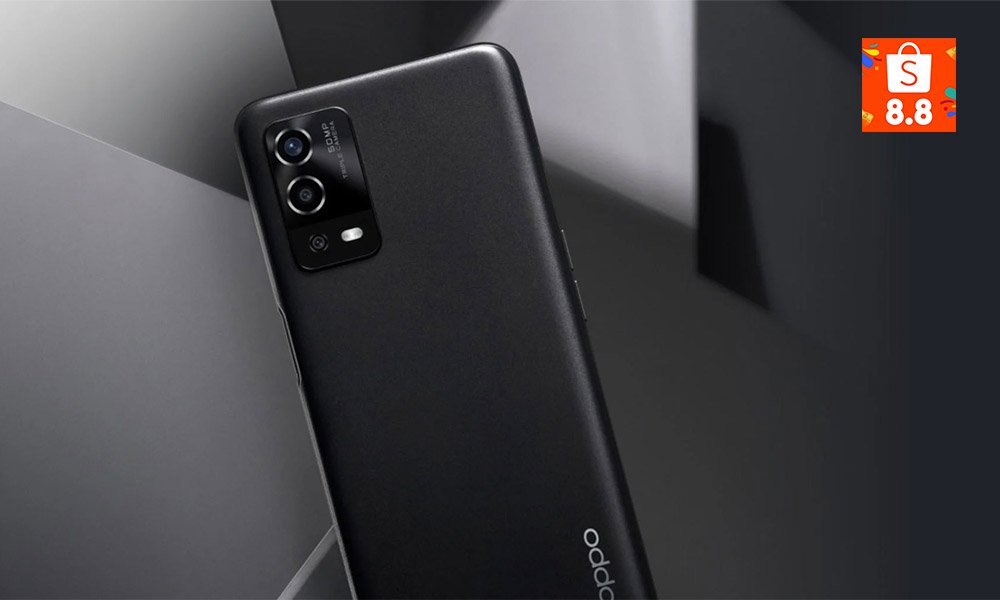 We search Shopee every day to discover the best offers. The online retail giant offers some of the greatest discounts on a huge selection of goods, whether you're looking for a brand-new home appliance or the latest smartphones to satisfy your tech cravings. Shopee can provide for all of your needs.
Because it offers a variety of smartphones at various price points, OPPO is one of the brands we love this year. In the upcoming 8.8 ShopeePay Festival, enjoy more rewards and get the best value when you score the latest OPPO smartphones on Shopee.
Here are our top 3 choices that we recommend you check out:
The new OPPO A16, which has 3GB of RAM and 32GB of storage space, is a good entry-level option that can handle your daily tasks. If you need to shoot photos and upload them right away to your social media sites, the 13MP AI Triple Camera is ideal. The huge 6.5″ HD+ display and large 5000mAh battery are very entertaining for watching your favorite K-drama series. Click here to check out the OPPO A16.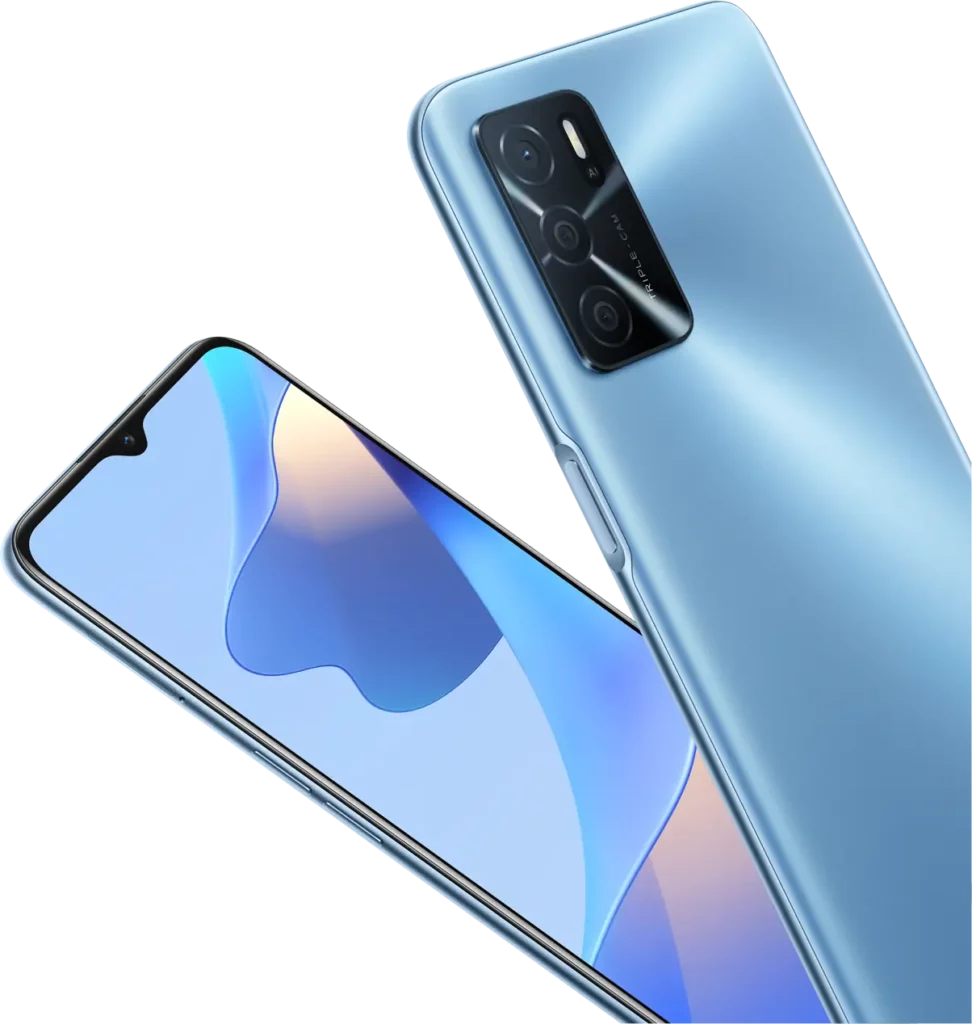 With the Night Plus Filters, 2MP Bokeh Camera, and AI for Beautification available on the OPPO A55, you can capture every moment as vividly as possible. The Helio G35 chipset's enormous 5000mAh battery and 18W rapid charging capabilities are ideal for your gaming needs. Click here to check out the OPPO A55.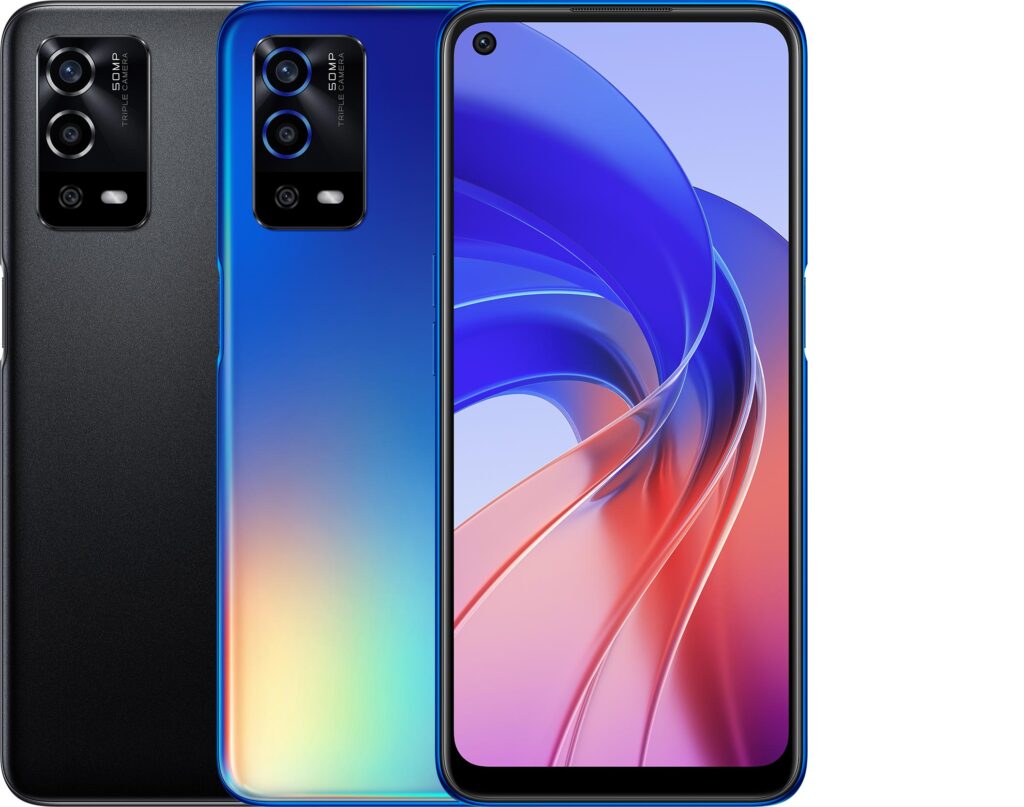 The quad lens and AI-assisted camera on the OPPO A94 make it easy to capture all of life's moments. The A94 captures the journey of life in vivid, precise clarity, from macro to ultra wide-angle and zoom photos. If you consider yourself a power user, the Helio P95 chipset and 8GB+128GB of storage will more than meet your requirements. It would be a shame not to include support for high-speed 30W VOOC flash charging. Click here to check out the OPPO A94.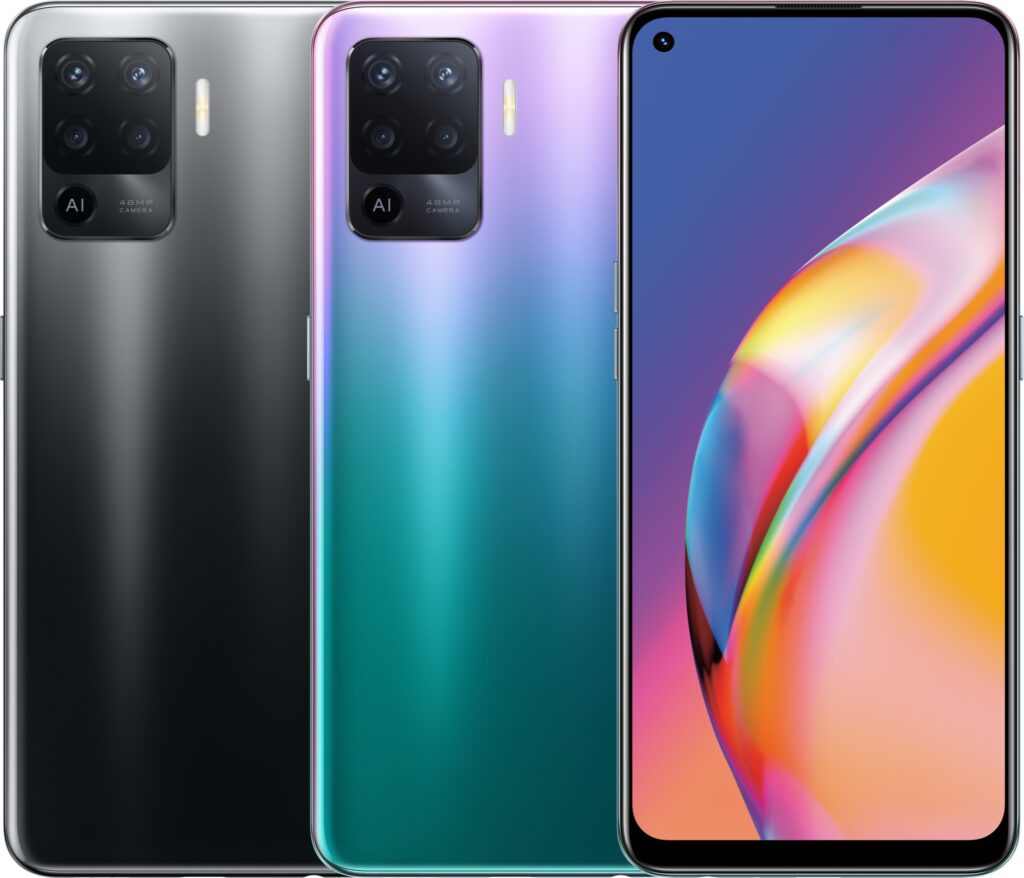 Don't miss any of the awesome deals and promos at the OPPO Official Store in Shopee and enjoy up to 50% off when you check out select new products from OPPO this 8.8 ShopeePay Festival!
Get up to 56% off on OPPO Gadgets in the 8.8 Mega Flash Sale
From August 8 to 12, grab exciting freebies, vouchers, deals on Shopee and Lazada.
Heads up, shoppers! OPPO will offer incredible discounts with awesome freebies, vouchers, and deals during the OPPO 8.8 Mega Flash Sale on Shopee and Lazada.
From August 8 to 12, visit and shop on OPPO's Official Stores to enjoy up to 56% off on OPPO gadgets. You can collect a Php 200 off voucher if you reach a minimum spend of Php 9,999 and a Php 400 off for every minimum purchase of Php 14,999.
Don't miss the chance to use your Php 50 and Php 55 shipping discount vouchers before checking out if you have a minimum spend of Php 500 on Shopee and Lazada, respectively.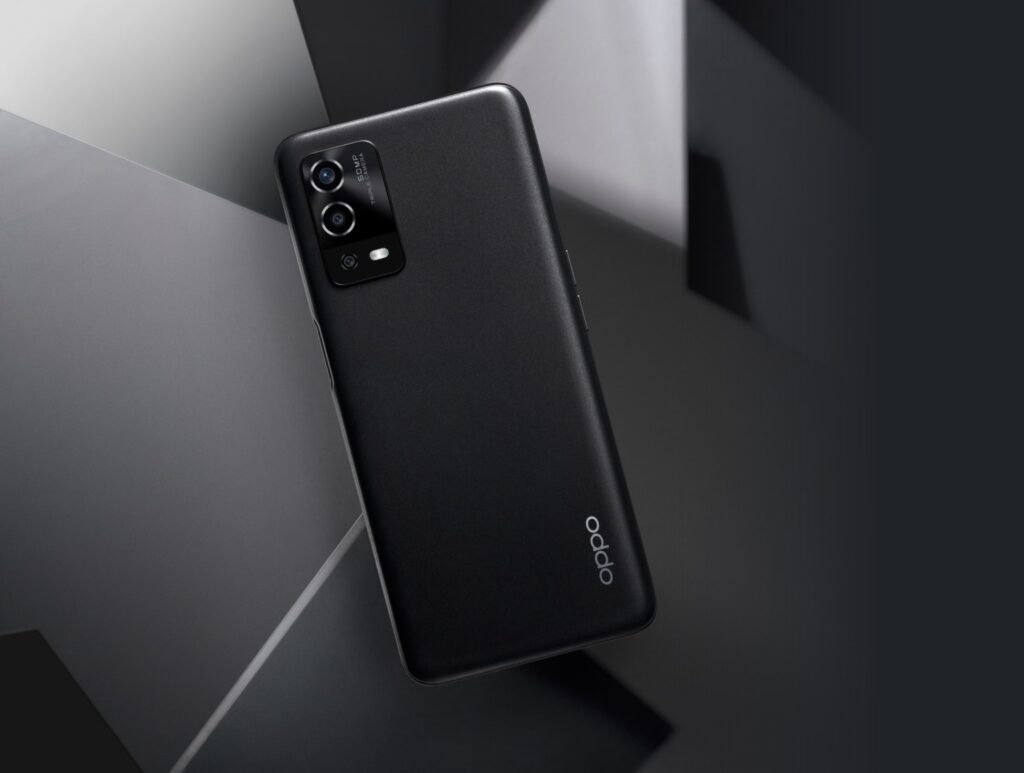 For Lazada shoppers, you can also get a Php 50 off voucher for every minimum purchase of Php 500, including a 10% cashback on your orders.
Freebies to watch out for on 8.8
If you plan to shop from 12 pm to 2 pm on August 8, take advantage of free G25 Bluetooth earphones for each smartphone order ID. Later in the day, you also can enjoy a free A8 long speaker if you order the OPPO A55 from 9 pm to 11:59 pm.
A wide array of freebies are also in store for you throughout the sale. That includes a free 32GB SD Card when you order OPPO A16 3GB, a free TG113 Bluetooth speaker for every purchase of OPPO A55, a free Neon Island desk pad for all your OPPO Reno6 Series purchases, and a free A8 long speaker with Neon Island desk pad for every OPPO Reno7 Series orders.
Flash deals, and giveaways on OPPO's 8.8 TikTok Livestream
There's more to look forward to on 8.8 when you check out OPPO Philippines on TikTok. Be sure to watch out for limited flash deals and giveaways during OPPO's 8.8 TikTok Livestream on the following dates: August 7 from 2 pm to 9 pm; August 8 from 11 am to 9 pm; August 9 from 11 am to 7 pm, and August 10 from 11 am to 7 pm.
Bundle deals on Shopee, Lazada
Exciting bundle deals are also available from August 8 to 12, such as OPPO Band and OPPO Enco Buds for Php 1,999; OPPO A55 and OPPO Enco Buds for Php 9,499; OPPO A94 and OPPO Enco Buds for Php 11,999; OPPO Reno5 and OPPO Enco Buds for Php 15,999; and OPPO Reno5 5G and OPPO Enco Buds for Php 19,999.
Mark your calendars now! Don't miss the chance to enjoy OPPO 8.8 Mega Flash Sale spectacular treats to welcome August on Shopee and Lazada, even on TikTok. Add to the cart and check out your favorite OPPO devices at great deals so you can finally take home the gadgets you have been saving up for!
Vivo announces 8.8 Mega Sale in Shopee, Lazada and TikTok Shop
Enjoy exclusive vouchers and freebies!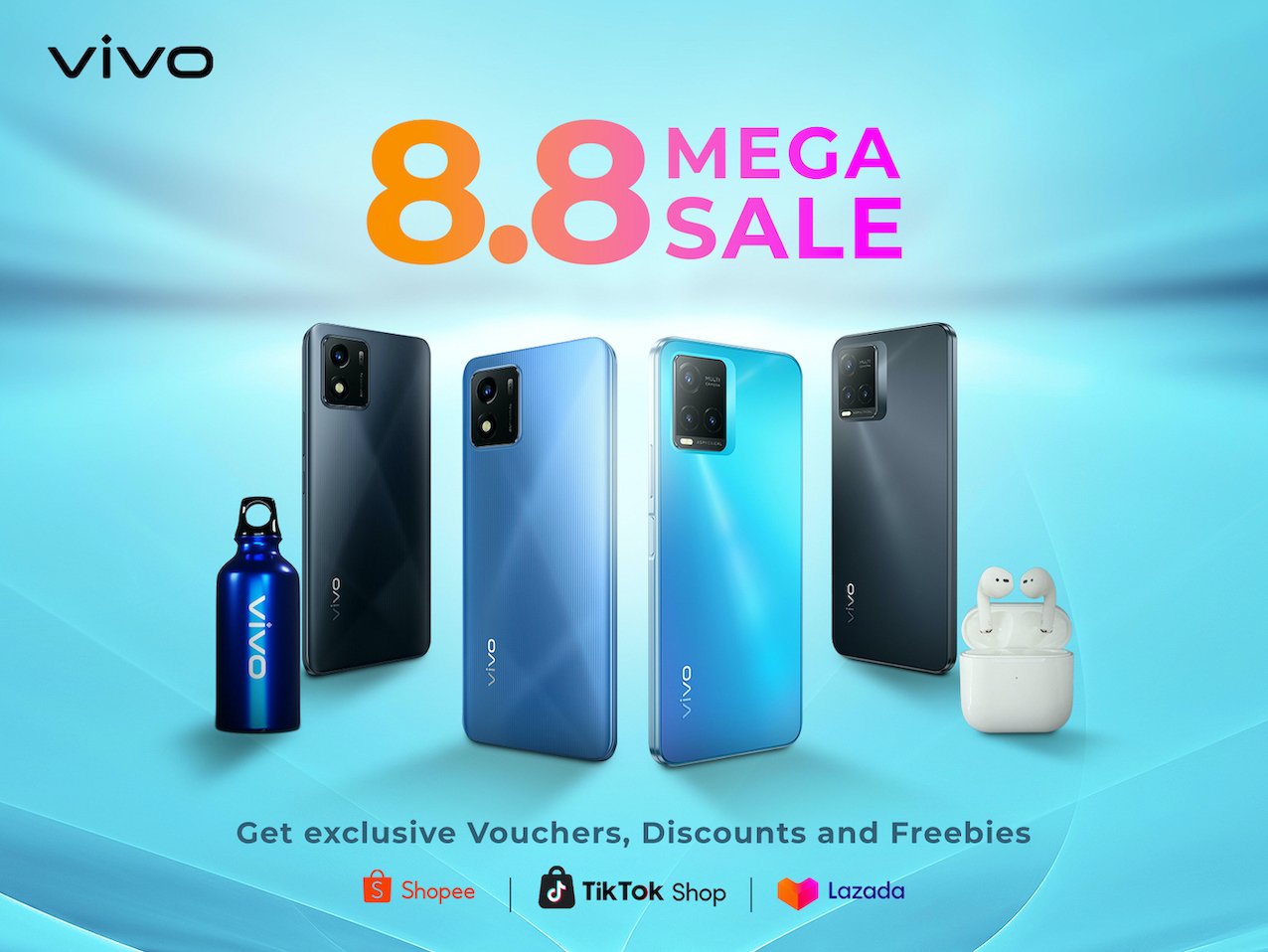 Vivo brings a surefire way to satisfy shoppers in this 8.8 Mega Sale! You can avail of vivo T1x, vivo Y1s, or vivo Y01 with vouchers, and exclusive freebies on Shopee, Lazada, and TikTok Shop.
The vivo T1x, with an original price of PHP 8,999, will be available at a reduced price of PHP 8,897 with a P100 off voucher, FREE DITO SIMCARD, and FREE TWS Voguard. Designed for gamers, the vivo T1x comes with a high-performing Snapdragon 680 processor, 4GB RAM (1GB RAM Extended) + 64GB ROM, 5000mAh battery with 18W fast charging capability, Multi-Turbo 5.0 that helps you run your favorite mobile gaming apps smoothly. It also comes with a 50MP camera that can capture life's best moments effortlessly and get pristine clarity whether you zoom in or crop photos. The vivo T1x also supports unique and high-quality camera features like Bokeh Camera, Super Macro Camera, 8MP Super Night Selfie, and Personalized Portrait Mode. It has a beautiful 6.58" FHD+ Incell screen display and anti-fingerprint design with unique colorways in Gravity Black and Space Blue.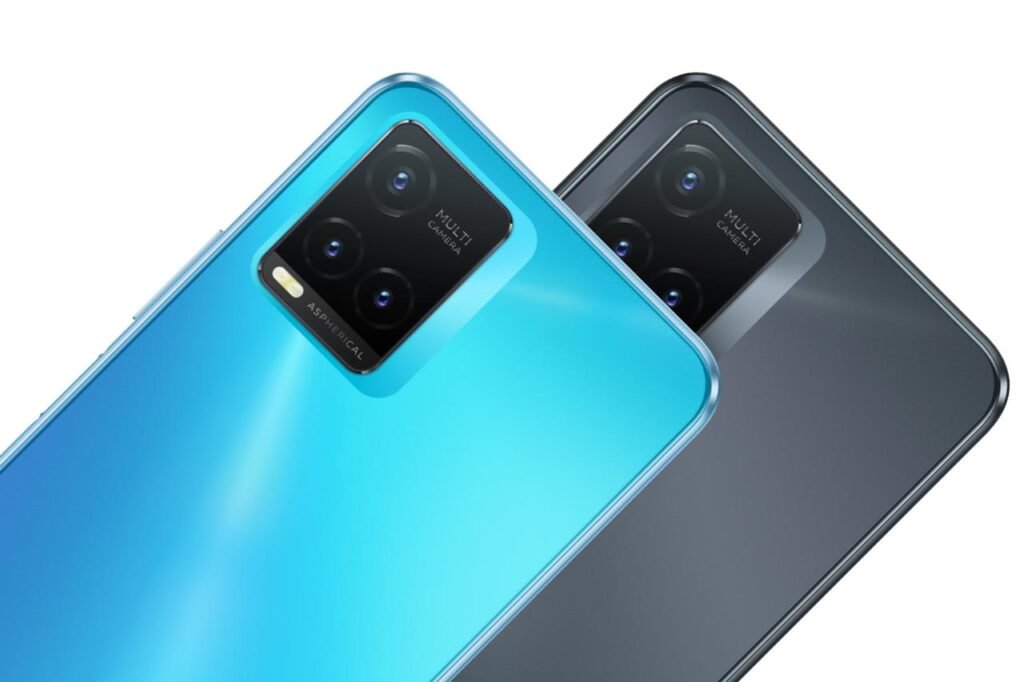 Shoppers can also get the vivo Y01 for a fun deal. From PHP 5,299, it will be available for PHP 5,247 with P50 off voucher, FREE DITO SIMCARD, and FREE Premium Tumbler. The vivo Y01 is a great all-rounder device. It is an entry-level smartphone but packs advanced features like a 6.51-inch HD+ display for an immersive viewing experience, an 8MP rear camera for everyday shooting, and a 5 MP selfie camera on a small notch. It also has a 5000mAh battery that enables longer playtime and is also capable of reverse charging. The vivo Y01 can also run mobile games without lags because of its Multi-Turbo 3.0. This smartphone comes in a 3D slim design and is available in Elegant Black and Sapphire Blue.
For those who are looking for a more affordable smartphone, the vivo Y1s is another good option to consider. From PHP 5,499, it will be available for PHP 4,847 with P50 off voucher and FREE DITO SIMCARD. The vivo Y1s features a 6.22-inch Halo FullView™ display, providing a pleasant view for both videos and games. Plus, it can filter out harmful blue light to prevent eye strain. With elegant 3D body curves, the vivo Y1s fits perfectly in the palm for a comfortable grip. Its 32GB of internal ROM gives ample freedom to store more photos, files, and applications. It can also expand to up to 256GB with an additional SD card. And at a 4,030mAh battery, supported by exclusive smart power management, keeps it going longer for a more enjoyable gaming and video experience. It comes with a 13MP Main Camera and a 5 MP Front Camera with smart beauty features. The vivo Y1s will be available in limited quantity so add to cart now!
Other than T1x, Y01 and Y1s, vivo 8.8 Mega Sale also offers amazing freebies on other select Y Series, T Series, V Series, and X Series models and accessories. Check out these special deals on Shopee and Lazada: