The most recent feature phones from Nokia are throwbacks with some contemporary upgrades. Both the reimagined Nokia 8210 4G, which adds 4G to the Nokia 8210 from 1999, and the Nokia 2660 Flip, which delivers a comfortable user experience and big tactile buttons, are available. The candy bar phone with integrated wireless earphones, the Nokia 5710 XpressAudio, is another way that Nokia is paying homage to the XpressMusic series.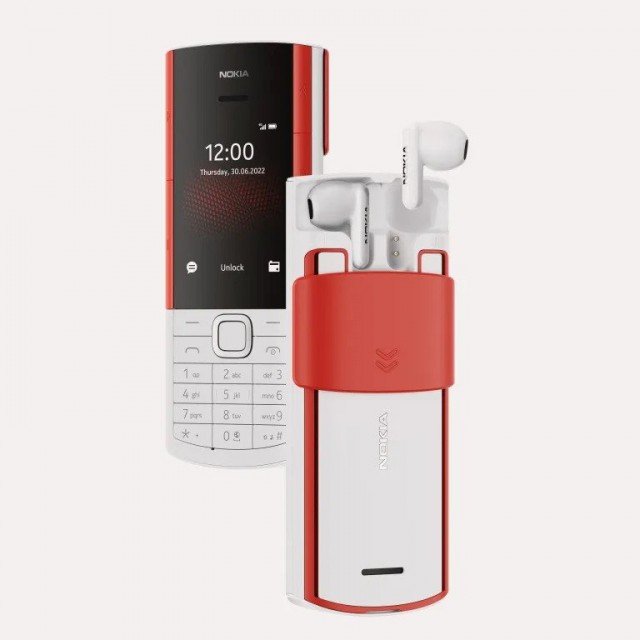 Thanks to its integrated wireless earbuds, the Nokia 5710 XpressAudio stands out as the more intriguing option among the group. A sliding mechanism on the phone's back holds the earbuds and charges them when not in use. You may connect the earbuds to any other device, such as a smartphone or tablet, and use them to listen to music that is stored on the device (up to 32GB storage via the microSD slot) or FM radio. If you'd rather use headphones, the phone also has a headphone jack.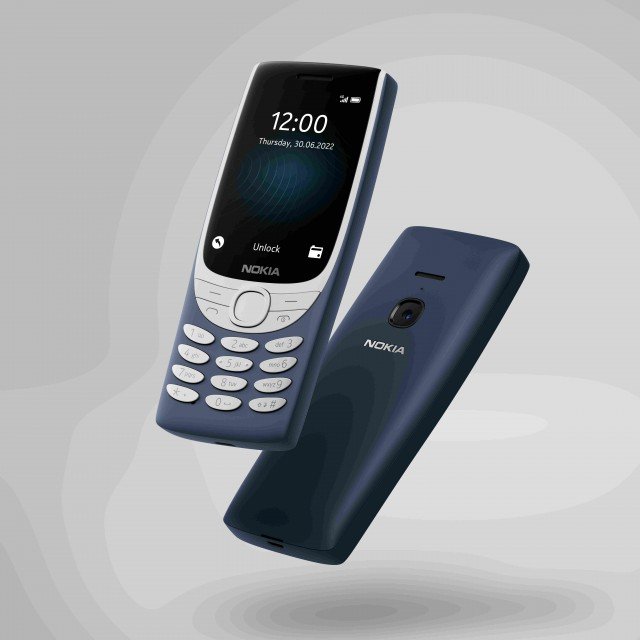 The 2.4-inch QVGA color screen and distinctive audio controls on the side of the display are features of the Nokia 5710. The phone has a detachable 1,450 mAh battery with a capacity of up to 6 hours of 4G talk time and a VGA rear camera. The battery is charged through micro USB. The S30+ interface is used by it. The earbuds for the Nokia 5710 are the same color as the phone's primary hue and are available in white/red and black/red.
The Nokia 2660 Flip is a good option for older users because it features large tactile keys and hearing aid compatibility (HAC). The gadget supports up to 32GB SD cards and works on the S30+ interface. It is available in red, blue, and black.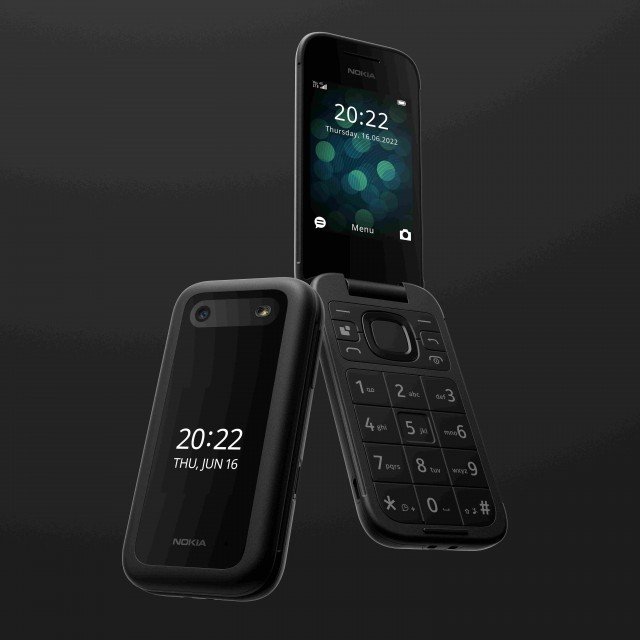 Later this month, all three phones will be available in the UK. The Nokia 5710 XpressAudio will cost £74.99 (€69), while the Nokia 8210 4G and Nokia 2660 Flip will be sold for £64.99 (€59).