Realme stated earlier today that the world's quickest smartphone charging technology will be unveiled on February 28 at MWC 2022. For overseas markets, the brand's new solution will be launched with the Realme GT2 Pro. Before that, here's the first live image of the Realme 200W charger that could be using this technology.
The regulation text printed on the accessory is clearly visible on the plug side of the charger, as seen in the photo. According to the first line, the model number is VCK8HACH.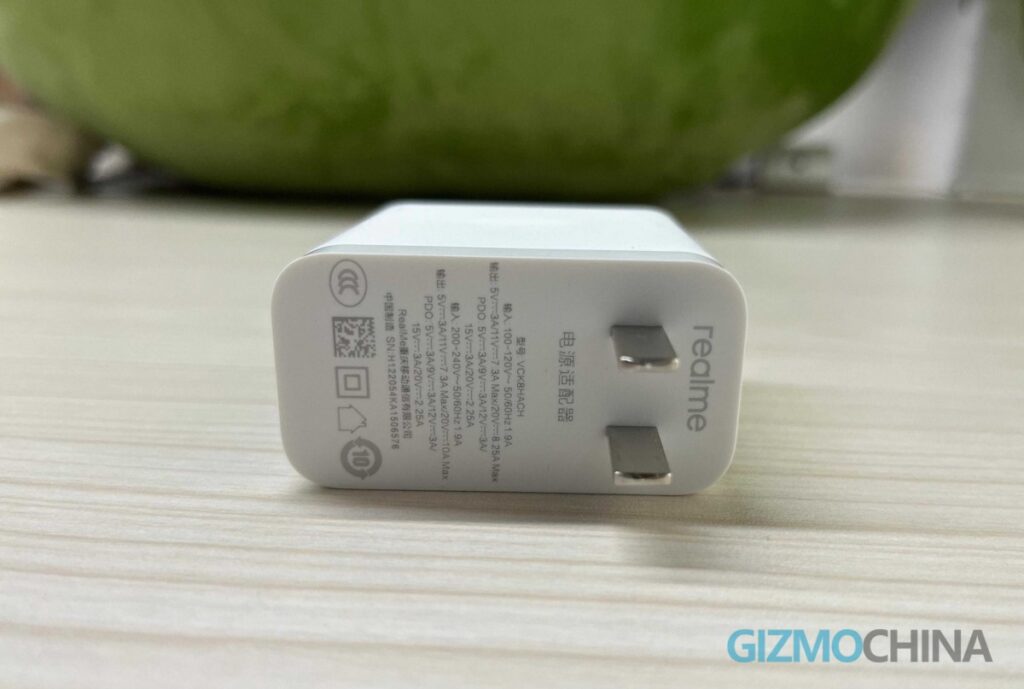 Most notably, the charger's power ratings state that it can generate up to 200W (20V-10A). This means that Realme's world-leading smartphone charging system might reach a maximum of 200W.
In addition, the wording states that USB PD is supported (Power Delivery). It is, however, limited to 45W. (15V-3A, 20V-2.25A).
As reported by Digital Chat Station, Realme was supposed to introduce a 150W charging solution. However, it appears that the corporation will be stepping up its game even more.
Unfortunately, this is the only picture of the charger we have. We could only get the aforementioned details from it at the same moment.
We don't know how quickly the Realme 200W charging method will work. Because the company claims to be the "world's quickest," its technology should be faster than Xiaomi's 200W charging technology, which takes 8 minutes to charge a 4,000mAh battery.
Realme's current rapid charging method is based on 125W. However, the corporation continues to only employ 65W charging in its commercial operations.