Global partners to join Huawei Tech4All digital inclusion initiative
Tech4All initiative focuses on four areas including education, nature, health and ICT.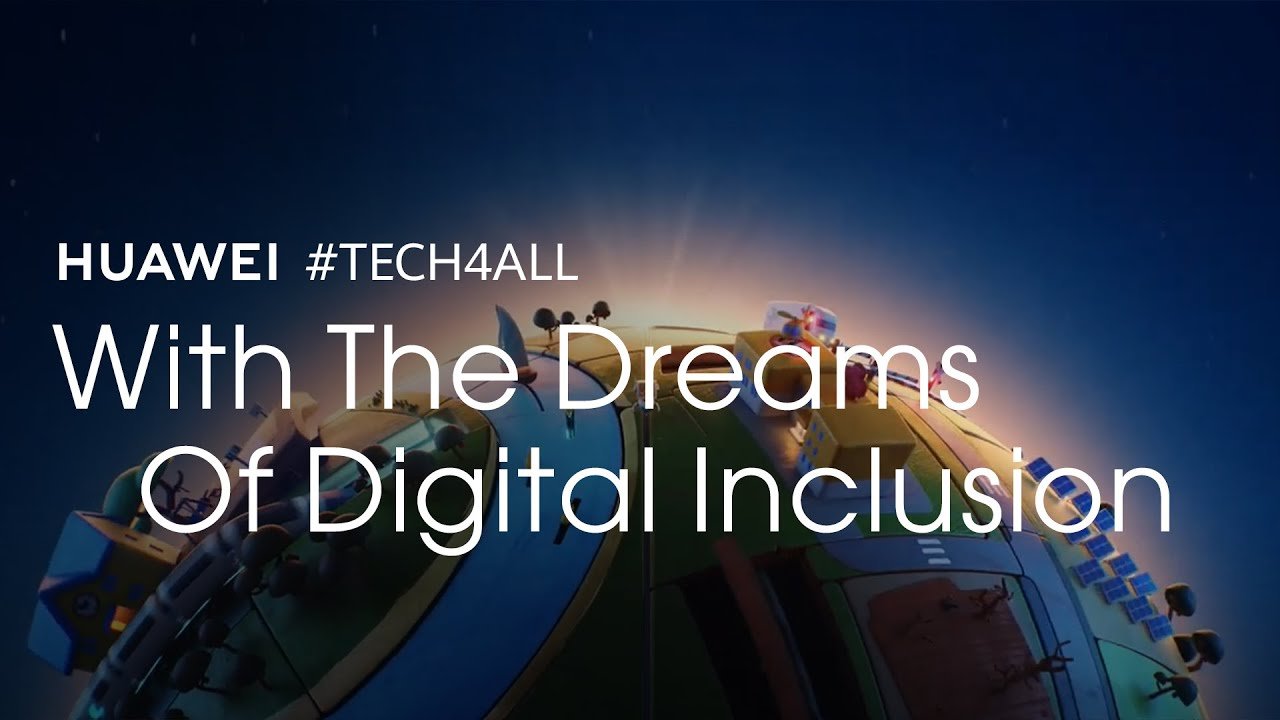 Huawei called for global partners to join the TECH4ALL digital inclusion initiative, which aims to build a more inclusive and intelligent world that leaves no one behind.
Huawei's TECH4ALL initiative focuses on four areas: driving equity and quality in education, conserving nature with technology, driving inclusion and accessibility in health, and using ICT to boost rural development. It focuses on digital technologies, application enablement, and digital skills, and works with global partners to promote and expand digital inclusion to help achieve the UN Sustainable Development Goals (SDGs).
At present, more than 60,000 teachers and students benefit from Huawei TECH4ALL projects in over 200 schools worldwide. Digital technologies have been deployed to improve resource management and biodiversity conservation efficiency in 22 natural reserves around the world. Huawei smartphones provide 15 accessibility features and are used by about 10 million users each month. Huawei's RuralStar solution provides mobile Internet services for more than 60 countries and regions, covering more than 50 million people in remote areas.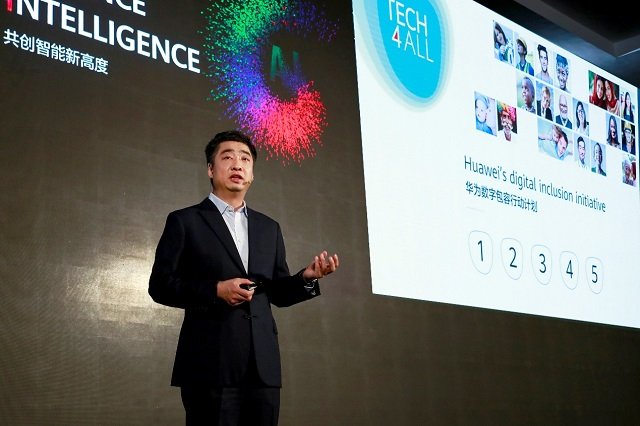 Inclusion and equity were major talking points in the education track of the summit. In her opening remarks, Stefania Giannini, Assistant Director-General for Education at UNESCO, discussed technology-enabled Open Schools, a three-year partnership program with Huawei that is rolling out in Ethiopia, Egypt, and Ghana.
"UNESCO and Huawei jointly launched this project in July 2020," said Stefania Giannini. "The project explores future schooling models, thereby contributing to UNESCO's global initiative on the future of education."
To build a more crisis-resilient Open School system, all countries have to consider the three pillars of new infrastructure for a learning system: technology, digital content, and the digital competencies of teachers and human facilitators. UNESCO's Dr. Fengchun Miao, Chief of Unit for Technology and Artificial Intelligence in Education, looked at how to leverage the power of technology in the education field.
Vodafone Foundation discussed its Instant Network Schools program, which aims to bring high-quality education to refugees and host communities, with plans to connect 500,000 refugee students and their communities by 2025. Huawei is one of the partners for expanding connectivity to more schools in Africa.
Vodafone Instant Network Schools Program Manager Oisín Walton said, "We believe that every boy and girl should have access to quality education, no matter where they are and whatever their nationality."
Close the Gap's DigiTruck Program Lead Bram Over gave an update on the DigiTruck program. DigiTrucks are green, solar-powered mobile classrooms converted from shipping containers. They are equipped with recycled ICT devices and provide training for young people in digital skills. Huawei has supported this program in Kenya and France. Later this year, Huawei and Close the Gap will implement the project in Ethiopia.
Ling Hui from the YouChange China Social Entrepreneur Foundation introduced the Green Pepper program for young teachers in rural villages in China. The program delivers a year of online training to teachers and has reached nearly 80,000 young rural teachers and 17,000 schools so far.
In her opening remarks introducing the environment track, IUCN Director General Dr. Grethel Aguilar addressed a range of environmental issues, pointing out that technology can be used to mitigate humanity's growing impact on the planet.
Dr. Aguilar said, "Digital technology can be an important part of the solution and help us solve global challenges if used correctly and smartly."
As a facilitator of the panel discussion, Associate Director of the IUCN Protected Areas Programme James Hardcastle, pointed out that we must empower more people to use technologies for nature conservation and referenced the Tech4Nature initiative – an IUCN-Huawei partnership that aims to develop scenario-specific technologies to safeguard natural ecosystems in 300 protected sites by 2023.
Currently, the project is running in Thailand, Spain, Mauritius, Switzerland, and China. Ecomode President Nadeem Nazurally elaborated on the Mauritius project, which aims to protect and restore the African island nation's rapidly vanishing coral reef using AI-powered real-time video monitoring, which can be transmitted to experts, both local and worldwide.
Continuing the environmental track, Rainforest Connection Director of International Expansion Chrissy Durkin introduced the Nature Guardian system, which uses acoustics technologies to monitor endangered species and alert rangers to threats like illegal logging and gunshots. Bernardo Reyes Ortíz, President of Forest Ethics in Chile, explained how the Guardian platform supported by Huawei cloud is providing a lifeline for the nation's endangered Darwin's fox, fewer than 1,000 of which are thought to remain in existence.
Smart and networked monitoring technologies are crucial tools for nature conservation. Dr. Steph Wray, Chair of The Mammal Society in the UK, how acoustics solutions have been deployed in England to protect the increasingly rare red squirrel, which is threatened by the invasive and vastly more populous grey squirrel.
Tang Yanfei, Executive Director at Hainan National Park Research Institute, explained how acoustics monitoring is key to improving the conservation of China's critically endangered Hainan gibbon, with a view to doubling its population in 15 years.
Partnerships are the fuel that powers progress in Huawei TECH4ALL environment and education domains, as well as in the initiative's other two domains – health and development.
"If you want to walk fast, walk alone. If you want to walk far, walk together," said Tao Jingwen in his opening remarks. "We believe that more partners will work with us to advance the Huawei TECH4ALL action plan in the future. Join us for a more inclusive, intelligent world where no one is left behind."
Watch the full recording of the summit on Huawei's website.

GoTyme Bank invests in security measures ahead of launch
Gokongwei Group-backed GoTyme Bank adopts the latest security tools in response to consumers' growing cybersecurity concerns.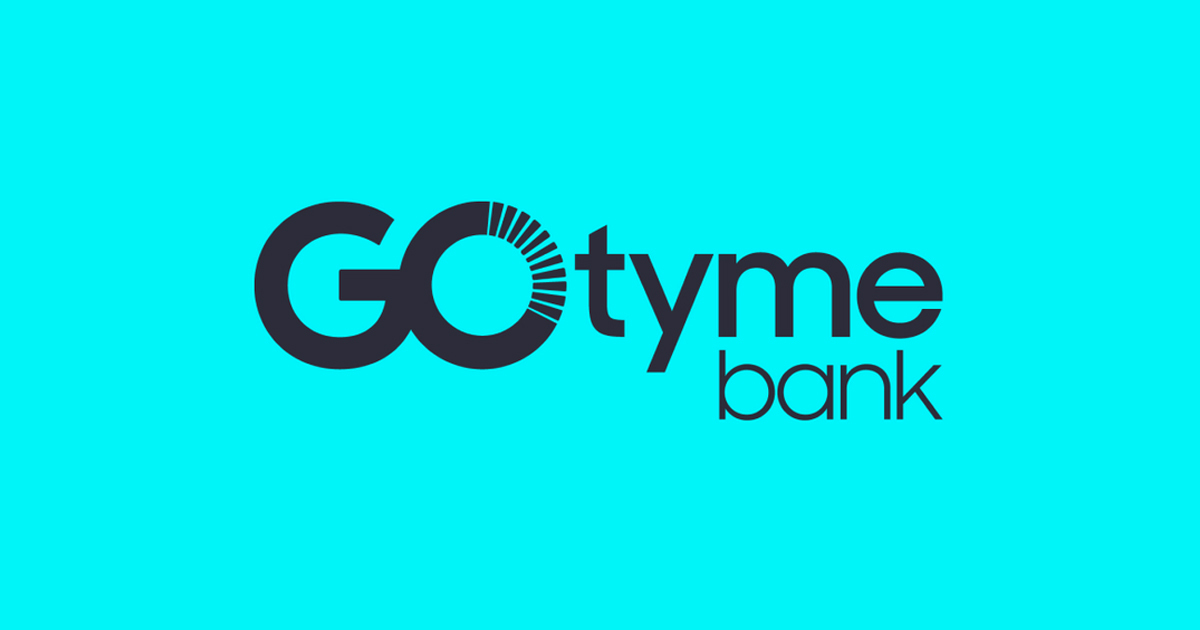 GoTyme Bank, a partnership between the Gokongwei Group and Singapore-based digital banking group Tyme, is optimizing its tech and security measures ahead of its launch. In 2021, the bank received its license to operate in line with the Bangko Sentral ng Pilipinas' goal of digitizing 50% of all payments and having 70% of Filipino adults in the banked population by 2023.
Amid incidences of phishing, malware, ransomware, fraud, identity theft, and social engineering in the banking industry, GoTyme Bank has heavily invested in the best cyber security controls to strengthen its defenses. Social engineering is the act of deceiving individuals in order to manipulate them to disclose confidential or personal information, such as one-time pins (OTP) or passcodes.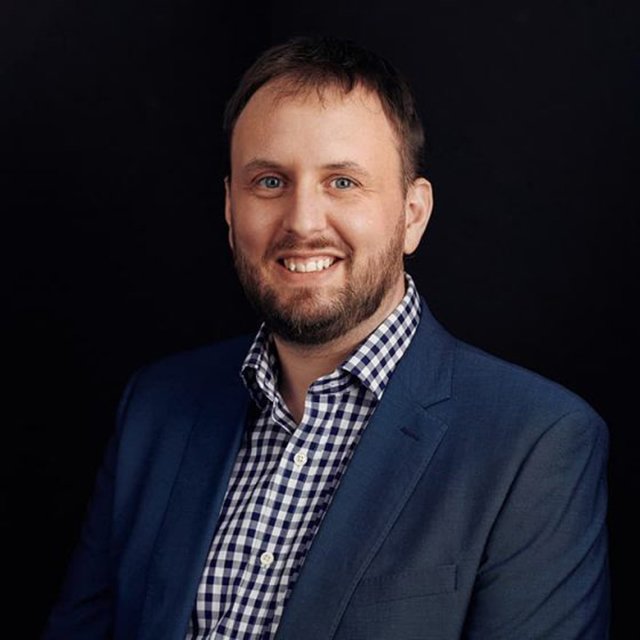 As a cloud-first and cloud-only company, GoTyme Bank is able to react to threats much faster than any organization, Bennett emphasizes. Built on Tyme Bank's experience and success in South Africa, GoTyme Bank is working with the world's leading providers to prevent and combat potential threats.
"Being cloud only, we can make changes fast," Bennett remarks. "We bring experiences of tackling threats from South Africa and we've been able to integrate some of the latest security tools."
Even before GoTyme Bank's code is written, teams are already trained in cyber development best practices, Bennett notes. The bank makes use of SonarQube, an open-source platform that continuously inspects and reviews codes to detect bugs. During the building process, internal and external security teams test the code for any vulnerabilities, and upon going live, a cyber operations center monitors and then alerts and acts upon threats.
"Our infrastructure is managed by Amazon Web Services (AWS) and we're able to benefit from the range of secure certifications that they offer, such as the Payment Card Industry Data Security Standard (PCI DSS) and the National Institute of Standards and Technology (NIST)," Bennett says. AWS control towers allow GoTyme Bank to automate reporting and identification of issues.
AWS is the world's most comprehensive and widely used cloud platform that offers on-demand cloud computing web services to millions of customers, while PCI DSS is a global information security standard for protecting data. NIST, meanwhile, is a cybersecurity framework used by governments and industries worldwide. GOTyme also credits its experience working with NICE Actimize, the leading global provider of financial crime, risk, and compliance solutions, to guard against fraud and money laundering
When it comes to high-value items, biometrics may also be used to verify the identity of individuals making a transaction. "Our payments fraud capability is world-leading, and we make use of our own and also industry data to spot and prevent attacks," Bennett says.
Once live, GoTyme Bank clients will be able to open an account and receive a free personalized debit card in under five minutes via digital kiosks located in Robinsons Malls and Robinsons Supermarkets. GoTyme Bank promises to deliver high-quality banking products and services such as better savings interest rewards, fund transfers, trading, and investing, as well as 24/7 customer support via call, chat, or e-mail.
GoTyme Bank is set to launch in Q3 2022. For early access, subscribe to GoTyme's newsletter for exclusive updates on exciting features and products.
Quipper to support schools' transition to 'next normal'
Leading edtech company believes technology is an important tool to support all types of learners for post-pandemic education.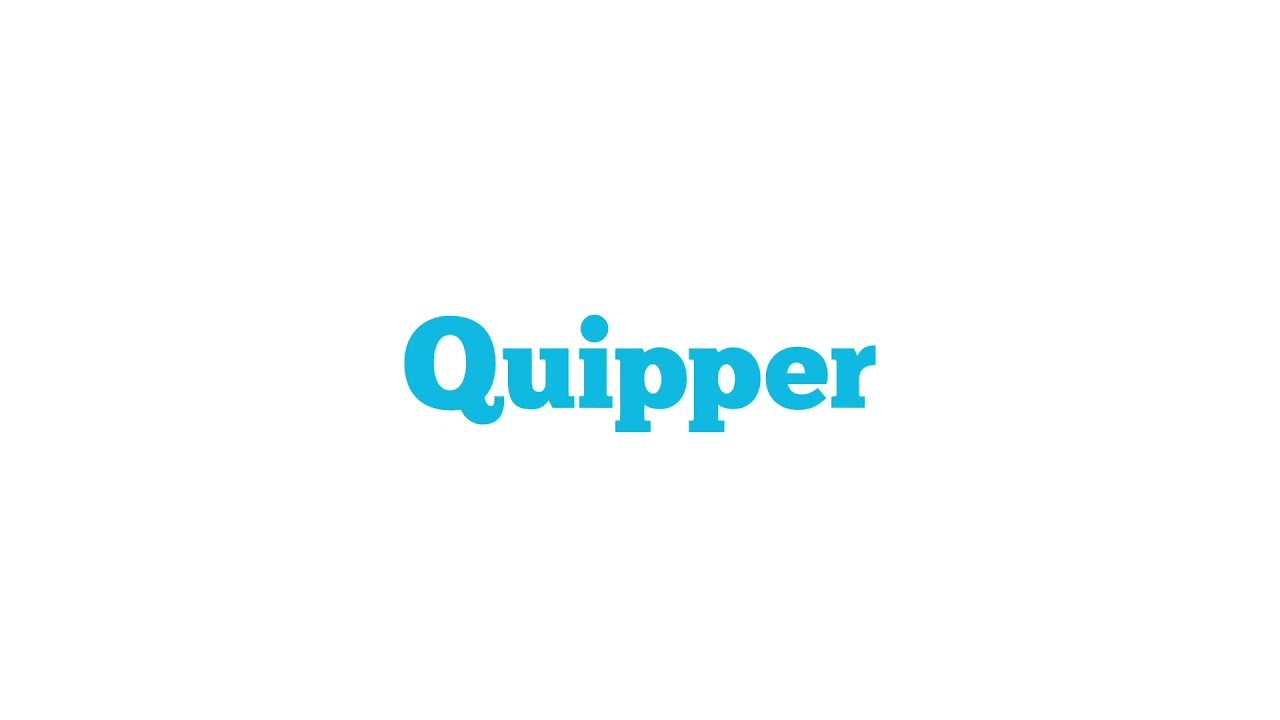 As the country transitions into opening up the economy and schools, Quipper, a Japanese education technology (ed-tech) company, is taking the lead to help educational institutions, along with the students and their parents, navigate these changes.
The Philippines' education sector has seen significant shifts over the last two years. The COVID-19 outbreak forced educators and over 27 million students to shift to several alternative learning modalities, such as remote and blended learning modalities, to cope with the situation. This reality amplified the importance of using technology to allow remote learning.
As the country prepares for the next normal, educational institutions are recalibrating their teaching models. In the next academic year, the Department of Education (DepEd) encourages schools to have in-person class schedules in their blended learning setups. This means there are days for face-to-face classes and separate days for home-based learning. The agency also emphasized the need to continue utilizing and improving digital learning to catch up with the global trend.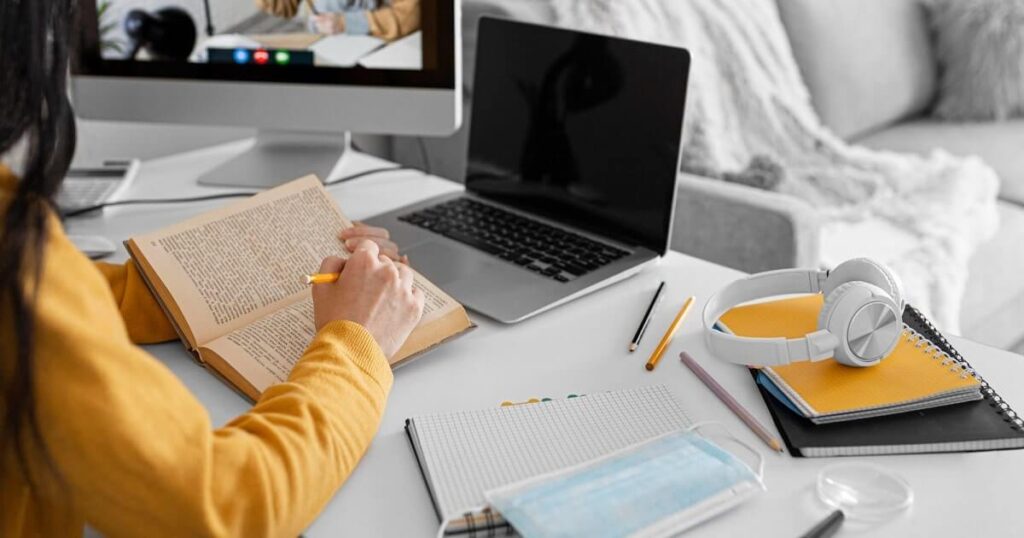 The role of technology in post-pandemic education
Some institutions have now started to embrace the HyFlex model, a term coined from the words "hybrid" and "flexible." Hybrid learning combines various teaching modalities, such as return-to-classroom setups, online learning, modular distance learning, and TV/Radio/online based Instruction, among others. All students in a hybrid course are expected to undergo the same combination of online or distance learning and in-person activities.
On the other hand, HyFlex's "flexible" aspect refers to the flexibility given to students as they can choose how they participate in the course and engage with the material in the mode or platform best suited to them.
"Nowadays, educational institutions need to provide their students with more engaging learning experiences while ensuring their well-being and meaningful connections. All these elements are critical for a successful learning experience now and in the future. Leveraging the right technology and platform can help educators transition to all types of setups for learning," said Yusuke Takagi, CEO of Quipper Philippines.
Helping bridge the gap
To help bridge the gap from traditional learning to the HyFlex model, which is crucial to providing the best learning experience for students post-pandemic, Quipper has been providing a user-friendly learning management system with extensive content. The ed-tech company also helps educators implement hybrid learning setups to provide students with holistic and flexible learning experiences.
"Quipper combines user-friendly technology with relevant and engaging content to create meaningful teaching and learning experiences. We also work closely with schools, educators, and even students nationwide to ensure that the solutions we offer suit their specific needs, context, and goals," adds Takagi. "When the pandemic started, we made sure that we could help our partner schools to implement and transition to the new remote learning dynamics. Our e-learning solutions provide teachers with teaching guides, editable presentation slides, and other resources to support their daily lessons. We also provide downloadable study guides for students as alternatives to textbooks and video lessons."
Bearing in mind the current and future challenges that educators, students, and teachers face, Quipper's LMS platform provides features that cater to various e-learning needs. Through the platform, educators can manage multiple classes through the customized dashboard, send and schedule assignments, and assess their students' performances. It also has a content management tool for creating and publishing the teacher's own materials and a new Essay app for improving their student's writing tasks.
Meanwhile, students can access their Quipper accounts through the browser or via an Android or iOs apps to make it easier to continue learning anytime, anywhere through their mobile phones, even without an internet connection. On the other hand, parents can supervise and assist their child's learning progress by monitoring their activities and deadlines through Quipper's Parent Portal.
Quipper also ensures that it provides support services, encompassing regular school visits, online support, and platform training for its clients. Quipper also goes the extra mile by delivering monthly usage reports to discuss and maximize the platform's use and pedagogical webinars for educators.
Currently, Quipper has three solution offerings. Aside from the basic Quipper LMS with Parent Portal and Service Support features, the ed-tech company also offers Quipper School Premium, which enables students to access lectures, assessments, and downloadable study guides in pdf files anytime. They can repeat lessons until they master them. Lastly, there is the Quipper Video, which has all these features plus access to Video Lessons. These five to ten-minute videos provide an overview of the topics for learners who want a quicker, summarized version of the content.
Delivering current, exciting content
In addition, with the changing needs of teachers and students, Quipper ensures that it constantly provides new and timely teaching and learning materials for its users.
Starting this June, Quipper announced the addition of a new content offering with its K to 3 Content Package, which includes topics for Math, English, Science, Filipino, and Araling Panlipunan for Kinder, Grade 1, Grade 2, and Grade 3.
Another new content offering for this school year includes Senior High School Specialized Subjects for ABM Strand, composed of 8 subjects such as Business Math and Principles of Marketing. Lastly, Quipper's ready-made content for Grades 4-10
MEFSA subjects (Math, English, Filipino, Science, Araling Panlipunan) and Grades 11-12 Core Subjects now have an improved version aligned with DepEd's Most Essential Learning Competencies (MELC).
The Q1 topics and materials for all the subjects from the content mentioned above offerings are now available on Q-Link for schools with Quipper School Premium subscriptions. Q-Link, or Quipper Link, is the leading portal for teachers that enables them to assign activities to their classes for the students to access on their devices, such as smartphones and tablets, and easily track their progress online. More subjects and the rest of the Q2-Q4 topics will be released in the coming months, according to the schedule indicated in the curriculum maps per course/subject.
To date, Quipper has an array of content, including over 40,624 videos and more than 2 million assignments. It has served 316,239 teachers and over five million students globally.
To learn more about Quipper Philippines, visit its website at https://www.quipper.com/ph/.
Elon Musk cancels the $44 billion Twitter deal
Elon Musk is seeking to end his bid to buy Twitter, alleging multiple breaches of the agreement.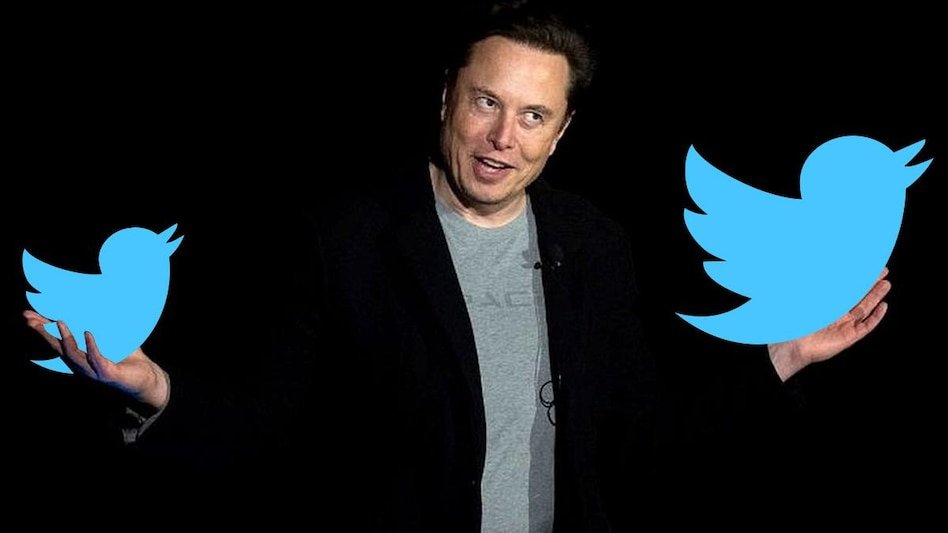 Elon Musk, the CEO of Tesla, first revealed his intentions to purchase Twitter in April for $44 billion, but he then postponed the deal while he sought additional information regarding Twitter's spam bots. The world's richest man is suddenly terminating the transaction, even though Musk had previously stated that it was still possible and may happen at a lesser price.
'Material breach of various conditions of the contract and 'false and misleading assertions' by Twitter are cited by Musk's team as the reasons for the deal's cancellation in a filing with the Securities and Exchange Commission of the United States. The social network is also accused of not upholding its contractual responsibilities under the agreement.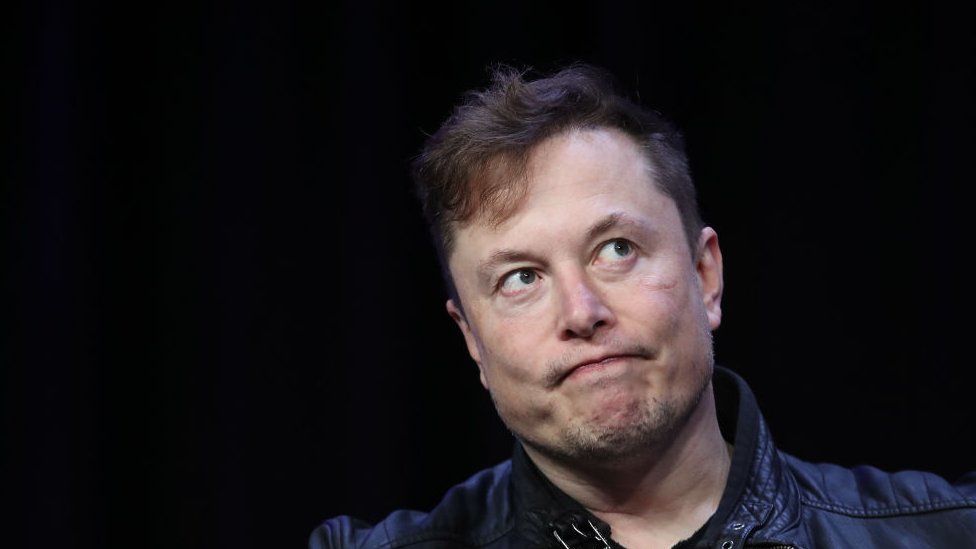 According to the petition, Elon Musk repeatedly asked Twitter for information concerning spam bots in order to "conduct an impartial assessment of the frequency of fraudulent or spam accounts on Twitter's platform," but the firm refused to comply.
When Elon Musk asked Twitter for this information, it occasionally ignored him and other times denied him for "reasons that appear to be unreasonable." The business further asserted that it occasionally complied with Musk's requirements by offering insufficient or useless information. The complete letter can be read here.
Twitter Chairman Mr. Bret Taylor responded by stating that the board of the business is dedicated to consummating the merger at the price and conditions set forth by Musk and that it intends to take legal action to enforce the merger agreement.