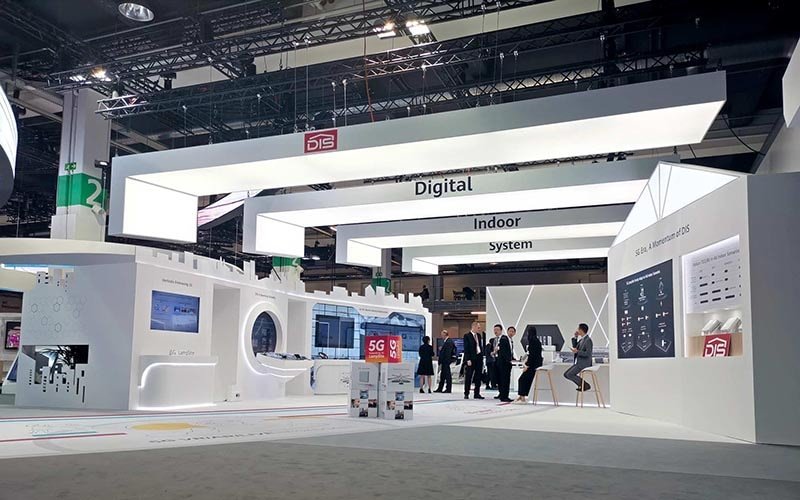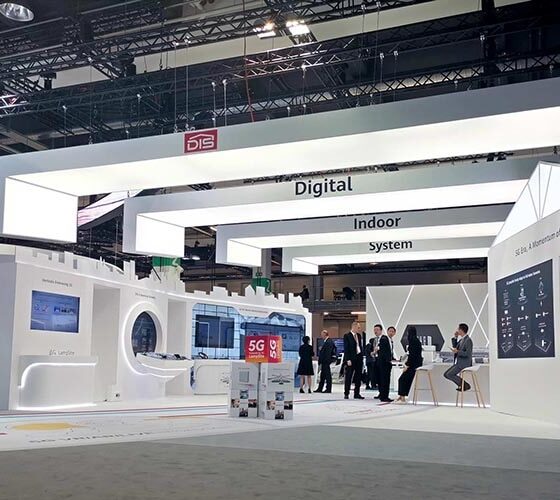 10 Wireless Industry Trends revealed by Huawei's David Wang
Chinese tech giant wants to prepare industry for the Intelligent World 2030
During the 12th Global Mobile Broadband Forum (MBBF), Huawei Executive Director of the Board and Chairman of ICT Infrastructure Managing Board David Wang, delivered a keynote speech titled Roads to Mobile 2030: 10 Wireless Industry Trends, saying "Huawei has identified 10 wireless industry trends to define future-oriented wireless networks and prepare the industry for the Intelligent World 2030."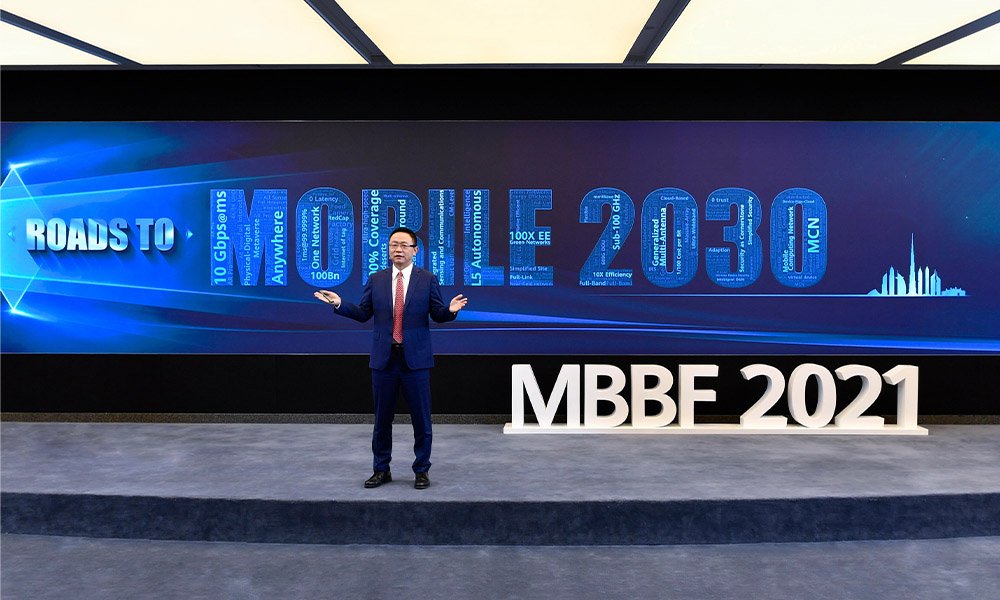 David Wang delivering a keynote speech at MBBF 2021
As he explained, by 2030, the digital and physical worlds will become deeply integrated, creating a near-real-life experience. The digital economy will also become a primary driver of the real economy, and industry will shift focus from device efficiency to decision-making efficiency. But these advances will also need us to achieve intrinsic network security and to improve energy efficiency to protect the environment through green growth.
Mobile networks will be an important part of Huawei's Intelligent World 2030 concept, and so Wang summarized the 10 trends we will see in the mobile industry over the next decade.
Trend 1: 10 Gbps for Physical-Digital Integration
In the future, digital communications will be used to expand and deepen exchanges of information between people, delivering multi-sensory experiences including hearing, sight, touch, and smell. To enable these features, mobile networks will need to support 10 Gbps at millisecond latency everywhere and transmit information in ways that are more semantically organized.
Trend 2: One Network for 100-Billion All-Scenario IoT Connections
Digital society will be reshaped by the 100 billion thing-to-thing connections cellular networks will have to support by 2030. Driven mainly by all-scenario IoT, networks will have to begin offering different types of connections services, differentiated by speed and priority requirements. This means a deterministic experience with lower latency and higher reliability must be delivered and a new form of wireless IoT that features ultra-low power consumption and passive connections must be created.
Trend 3: Satellite-Ground Collaboration for 3D Coverage
The satellite-ground collaboration will plug the gaps in wireless ground coverage and achieve three-dimensional airspace coverage, enabling communications and control for future drones and aircraft. Mobile networks, with their exciting advanced communications technologies and multi-trillion dollar market, will also likely be used to nurture the new satellite communications technologies.
Trend 4: Integrated Sensing & Communications for True Digital Replicas
Sensing and communications will be further integrated, enabling real-time digital replication of the physical world and facilitating high-level autonomous driving and drone management. Both radio interfaces and network architectures will need to be similarly integrated and sensing resolution technology will need to advance to the centimeter level using ultra-wideband with Massive MIMO to achieve these functions.
Trend 5: Intelligence in Every Industry and Connection
Wireless networks will become fully integrated with AI technologies to enable level-5 fully autonomous driving networks, which will further support automated O&M, deliver premium experiences, and minimize carbon footprints. Future radios will also be designed with native intelligence, and smart radio algorithms will further optimize the management of channel coding and radio resource.
Trend 6: Full-Link and Full-Lifecycle Green Networks
As network traffic grows 100 times over in the next few years, there will be an equal spike in demand for solutions that reduce network energy consumption. Per-bit energy efficiency will also need to improve at a similar rate. Energy efficiency must be considered in every aspect of network design, including radio interfaces, devices, and sites. This will enable the construction of these full-link and full-lifecycle green and sustainable networks.
Trend 7: Flexible Full-Band Sub-100 GHz
By 2030, nations will need an average of 2 GHz mid-band bandwidth and over 20 GHz of bandwidths on millimeter-wave to accommodate growing traffic. The industry will need to facilitate the evolution of the sub-100 GHz spectrum to NR and redefine spectrum utilization using multi-band integration and other innovative technologies to achieve 10-fold spectral efficiency improvement.
Trend 8: Generalized Multi-Antenna for Reduced Per-Bit Cost
Per-bit data transmission costs will be reduced as multi-antenna technologies begin to be applied to every spectrum band and every scenario. Ultra-wideband modular antennas will support flexible combinations of multiple bands and intelligent reflecting surfaces will apply multi-antenna technologies in more scenarios to enable cloud-based, higher-performance deployment.
Trend 9: Security as the Cornerstone for a Digital Future
Intrinsic device security and intelligent and simplified security at the network layer will become increasingly important as network security and resilience come more into the global spotlight. Operators will need to provide these kinds of simplified security services via cloud-network synergy for their industry customers to promote digital transformation.
Trend 10: Mobile Computing Network for Device-Pipe-Cloud Collaboration
Future mobile networks will support more diverse services, such as the Metaverse, industrial field networks, and vehicle-to-everything (V2X) communications. This means that computing will need to be integrated with mobile networks to provide uninterrupted, high-quality services on demand as a single service model will be insufficient for building new digital platforms.
Wang rounded out his presentation by reiterating how these 10 industry trends are a bright sign that the wireless industry is moving quickly in the direction of a fully intelligent world. He closed out promising Huawei will continue to work with industry partners to define these networks of the future and make their vision of the Intelligent World 2030 a reality.
For more information, see the White Paper: 10 Wireless Industry Trends.

GoTyme Bank invests in security measures ahead of launch
Gokongwei Group-backed GoTyme Bank adopts the latest security tools in response to consumers' growing cybersecurity concerns.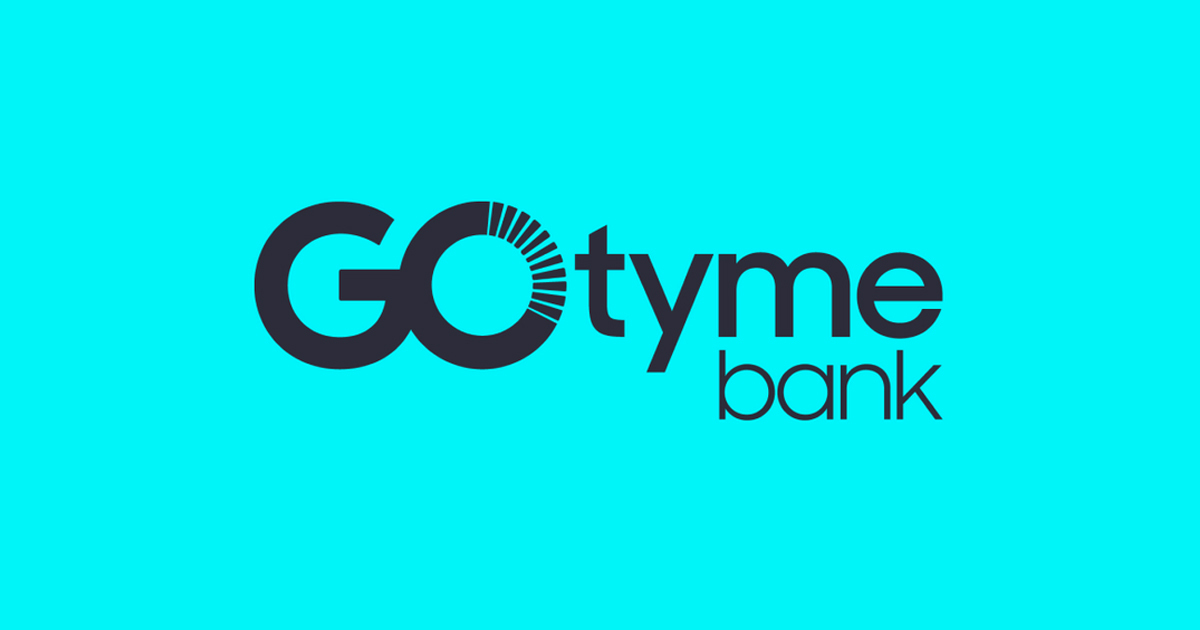 GoTyme Bank, a partnership between the Gokongwei Group and Singapore-based digital banking group Tyme, is optimizing its tech and security measures ahead of its launch. In 2021, the bank received its license to operate in line with the Bangko Sentral ng Pilipinas' goal of digitizing 50% of all payments and having 70% of Filipino adults in the banked population by 2023.
Amid incidences of phishing, malware, ransomware, fraud, identity theft, and social engineering in the banking industry, GoTyme Bank has heavily invested in the best cyber security controls to strengthen its defenses. Social engineering is the act of deceiving individuals in order to manipulate them to disclose confidential or personal information, such as one-time pins (OTP) or passcodes.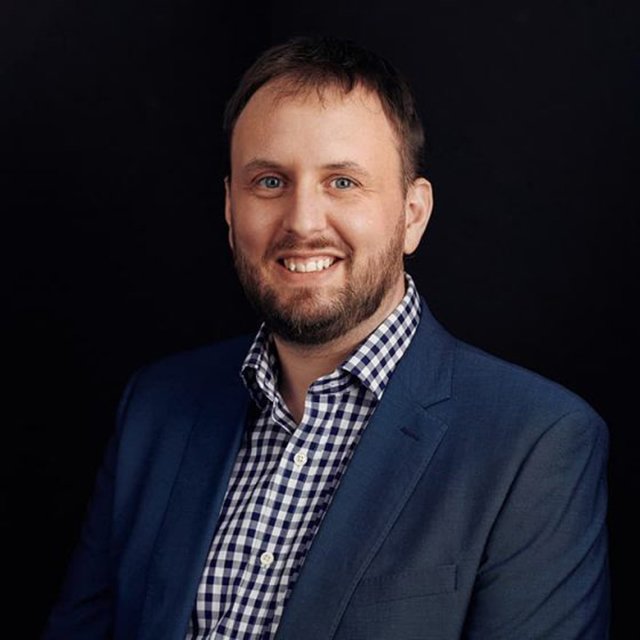 As a cloud-first and cloud-only company, GoTyme Bank is able to react to threats much faster than any organization, Bennett emphasizes. Built on Tyme Bank's experience and success in South Africa, GoTyme Bank is working with the world's leading providers to prevent and combat potential threats.
"Being cloud only, we can make changes fast," Bennett remarks. "We bring experiences of tackling threats from South Africa and we've been able to integrate some of the latest security tools."
Even before GoTyme Bank's code is written, teams are already trained in cyber development best practices, Bennett notes. The bank makes use of SonarQube, an open-source platform that continuously inspects and reviews codes to detect bugs. During the building process, internal and external security teams test the code for any vulnerabilities, and upon going live, a cyber operations center monitors and then alerts and acts upon threats.
"Our infrastructure is managed by Amazon Web Services (AWS) and we're able to benefit from the range of secure certifications that they offer, such as the Payment Card Industry Data Security Standard (PCI DSS) and the National Institute of Standards and Technology (NIST)," Bennett says. AWS control towers allow GoTyme Bank to automate reporting and identification of issues.
AWS is the world's most comprehensive and widely used cloud platform that offers on-demand cloud computing web services to millions of customers, while PCI DSS is a global information security standard for protecting data. NIST, meanwhile, is a cybersecurity framework used by governments and industries worldwide. GOTyme also credits its experience working with NICE Actimize, the leading global provider of financial crime, risk, and compliance solutions, to guard against fraud and money laundering
When it comes to high-value items, biometrics may also be used to verify the identity of individuals making a transaction. "Our payments fraud capability is world-leading, and we make use of our own and also industry data to spot and prevent attacks," Bennett says.
Once live, GoTyme Bank clients will be able to open an account and receive a free personalized debit card in under five minutes via digital kiosks located in Robinsons Malls and Robinsons Supermarkets. GoTyme Bank promises to deliver high-quality banking products and services such as better savings interest rewards, fund transfers, trading, and investing, as well as 24/7 customer support via call, chat, or e-mail.
GoTyme Bank is set to launch in Q3 2022. For early access, subscribe to GoTyme's newsletter for exclusive updates on exciting features and products.
Quipper to support schools' transition to 'next normal'
Leading edtech company believes technology is an important tool to support all types of learners for post-pandemic education.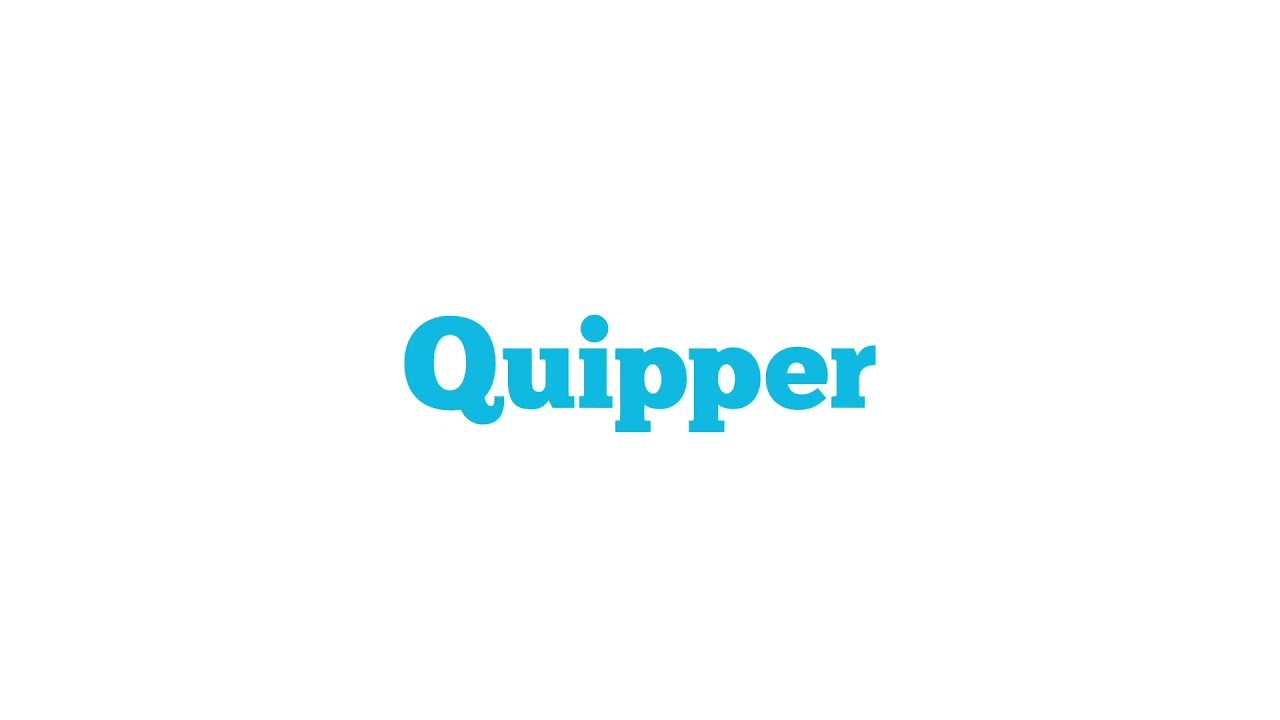 As the country transitions into opening up the economy and schools, Quipper, a Japanese education technology (ed-tech) company, is taking the lead to help educational institutions, along with the students and their parents, navigate these changes.
The Philippines' education sector has seen significant shifts over the last two years. The COVID-19 outbreak forced educators and over 27 million students to shift to several alternative learning modalities, such as remote and blended learning modalities, to cope with the situation. This reality amplified the importance of using technology to allow remote learning.
As the country prepares for the next normal, educational institutions are recalibrating their teaching models. In the next academic year, the Department of Education (DepEd) encourages schools to have in-person class schedules in their blended learning setups. This means there are days for face-to-face classes and separate days for home-based learning. The agency also emphasized the need to continue utilizing and improving digital learning to catch up with the global trend.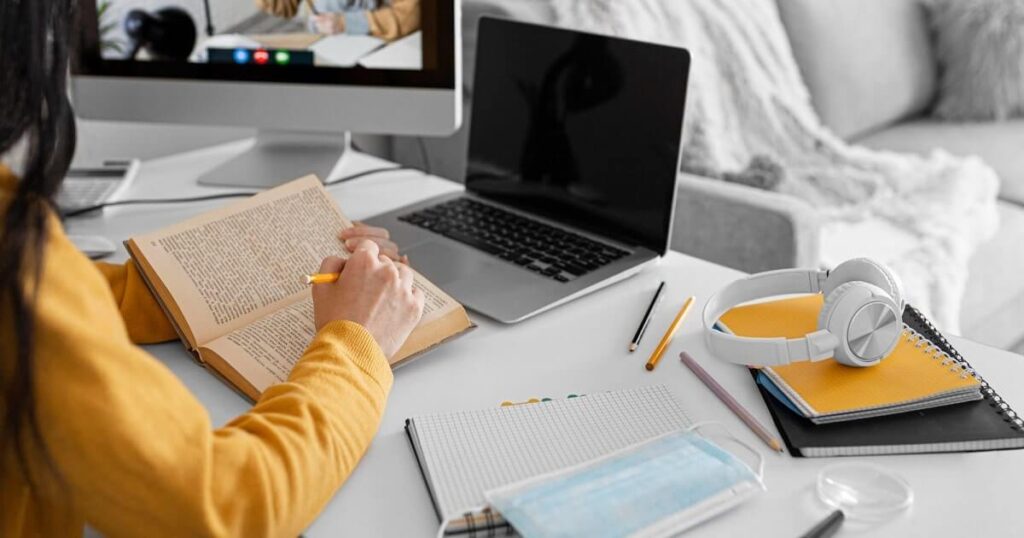 The role of technology in post-pandemic education
Some institutions have now started to embrace the HyFlex model, a term coined from the words "hybrid" and "flexible." Hybrid learning combines various teaching modalities, such as return-to-classroom setups, online learning, modular distance learning, and TV/Radio/online based Instruction, among others. All students in a hybrid course are expected to undergo the same combination of online or distance learning and in-person activities.
On the other hand, HyFlex's "flexible" aspect refers to the flexibility given to students as they can choose how they participate in the course and engage with the material in the mode or platform best suited to them.
"Nowadays, educational institutions need to provide their students with more engaging learning experiences while ensuring their well-being and meaningful connections. All these elements are critical for a successful learning experience now and in the future. Leveraging the right technology and platform can help educators transition to all types of setups for learning," said Yusuke Takagi, CEO of Quipper Philippines.
Helping bridge the gap
To help bridge the gap from traditional learning to the HyFlex model, which is crucial to providing the best learning experience for students post-pandemic, Quipper has been providing a user-friendly learning management system with extensive content. The ed-tech company also helps educators implement hybrid learning setups to provide students with holistic and flexible learning experiences.
"Quipper combines user-friendly technology with relevant and engaging content to create meaningful teaching and learning experiences. We also work closely with schools, educators, and even students nationwide to ensure that the solutions we offer suit their specific needs, context, and goals," adds Takagi. "When the pandemic started, we made sure that we could help our partner schools to implement and transition to the new remote learning dynamics. Our e-learning solutions provide teachers with teaching guides, editable presentation slides, and other resources to support their daily lessons. We also provide downloadable study guides for students as alternatives to textbooks and video lessons."
Bearing in mind the current and future challenges that educators, students, and teachers face, Quipper's LMS platform provides features that cater to various e-learning needs. Through the platform, educators can manage multiple classes through the customized dashboard, send and schedule assignments, and assess their students' performances. It also has a content management tool for creating and publishing the teacher's own materials and a new Essay app for improving their student's writing tasks.
Meanwhile, students can access their Quipper accounts through the browser or via an Android or iOs apps to make it easier to continue learning anytime, anywhere through their mobile phones, even without an internet connection. On the other hand, parents can supervise and assist their child's learning progress by monitoring their activities and deadlines through Quipper's Parent Portal.
Quipper also ensures that it provides support services, encompassing regular school visits, online support, and platform training for its clients. Quipper also goes the extra mile by delivering monthly usage reports to discuss and maximize the platform's use and pedagogical webinars for educators.
Currently, Quipper has three solution offerings. Aside from the basic Quipper LMS with Parent Portal and Service Support features, the ed-tech company also offers Quipper School Premium, which enables students to access lectures, assessments, and downloadable study guides in pdf files anytime. They can repeat lessons until they master them. Lastly, there is the Quipper Video, which has all these features plus access to Video Lessons. These five to ten-minute videos provide an overview of the topics for learners who want a quicker, summarized version of the content.
Delivering current, exciting content
In addition, with the changing needs of teachers and students, Quipper ensures that it constantly provides new and timely teaching and learning materials for its users.
Starting this June, Quipper announced the addition of a new content offering with its K to 3 Content Package, which includes topics for Math, English, Science, Filipino, and Araling Panlipunan for Kinder, Grade 1, Grade 2, and Grade 3.
Another new content offering for this school year includes Senior High School Specialized Subjects for ABM Strand, composed of 8 subjects such as Business Math and Principles of Marketing. Lastly, Quipper's ready-made content for Grades 4-10
MEFSA subjects (Math, English, Filipino, Science, Araling Panlipunan) and Grades 11-12 Core Subjects now have an improved version aligned with DepEd's Most Essential Learning Competencies (MELC).
The Q1 topics and materials for all the subjects from the content mentioned above offerings are now available on Q-Link for schools with Quipper School Premium subscriptions. Q-Link, or Quipper Link, is the leading portal for teachers that enables them to assign activities to their classes for the students to access on their devices, such as smartphones and tablets, and easily track their progress online. More subjects and the rest of the Q2-Q4 topics will be released in the coming months, according to the schedule indicated in the curriculum maps per course/subject.
To date, Quipper has an array of content, including over 40,624 videos and more than 2 million assignments. It has served 316,239 teachers and over five million students globally.
To learn more about Quipper Philippines, visit its website at https://www.quipper.com/ph/.
Elon Musk cancels the $44 billion Twitter deal
Elon Musk is seeking to end his bid to buy Twitter, alleging multiple breaches of the agreement.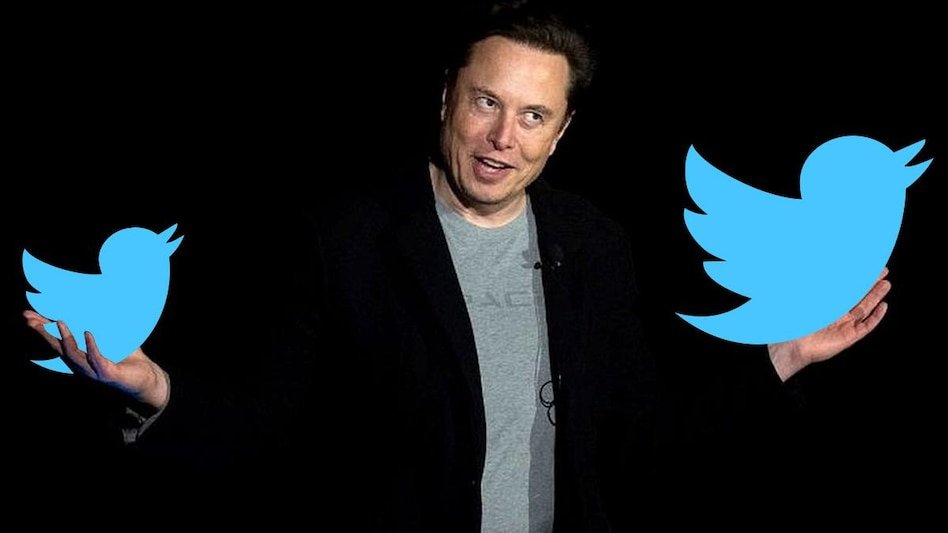 Elon Musk, the CEO of Tesla, first revealed his intentions to purchase Twitter in April for $44 billion, but he then postponed the deal while he sought additional information regarding Twitter's spam bots. The world's richest man is suddenly terminating the transaction, even though Musk had previously stated that it was still possible and may happen at a lesser price.
'Material breach of various conditions of the contract and 'false and misleading assertions' by Twitter are cited by Musk's team as the reasons for the deal's cancellation in a filing with the Securities and Exchange Commission of the United States. The social network is also accused of not upholding its contractual responsibilities under the agreement.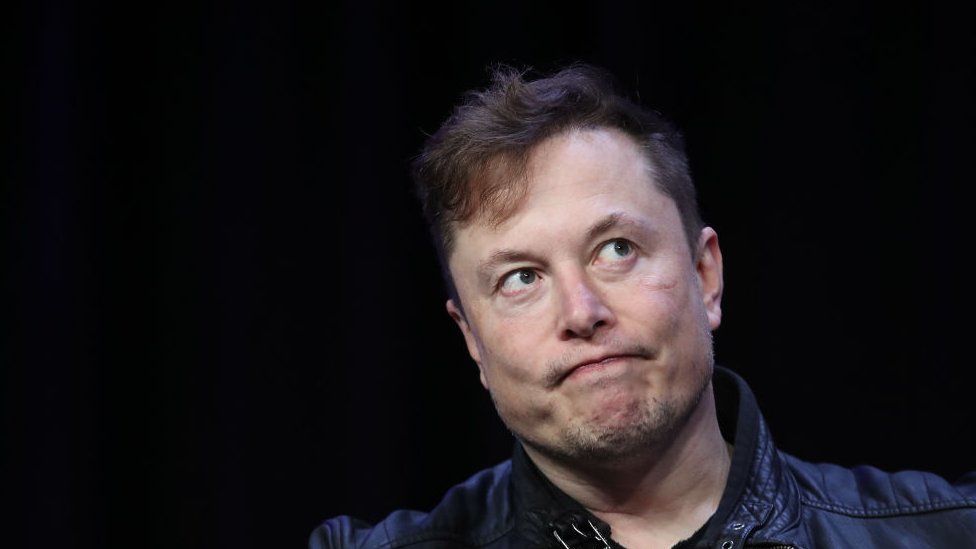 According to the petition, Elon Musk repeatedly asked Twitter for information concerning spam bots in order to "conduct an impartial assessment of the frequency of fraudulent or spam accounts on Twitter's platform," but the firm refused to comply.
When Elon Musk asked Twitter for this information, it occasionally ignored him and other times denied him for "reasons that appear to be unreasonable." The business further asserted that it occasionally complied with Musk's requirements by offering insufficient or useless information. The complete letter can be read here.
Twitter Chairman Mr. Bret Taylor responded by stating that the board of the business is dedicated to consummating the merger at the price and conditions set forth by Musk and that it intends to take legal action to enforce the merger agreement.