Are you gearing up to the next level? Whether at work or at play, stay on top of your game and keep your competitive advantage with Logitech G's innovative and reliable gaming gear and computer accessories that are on offer at the Shopee 6.6 Sale. 
From June 6 to 8, shop for your Logitech G gears and get exclusive online discounts of up to 48% on select Logitech G accessories at the Logitech G Official Store in Shopee. Collect discount vouchers, cashback up to PhP100, and shipping discounts of up to PhP38. Bundles and freebies are also on offer. Register purchases at http://logitechrewards.ph to get cashback rewards.
Tech-savvy consumers will not be disappointed with Logitech G's cutting-edge, all-around accessories. Offering precision and speed, consumers will be satisfied with the versatile performers. The audio experience will likewise be second to none. 
Play and work like a PRO
When it comes to esports and gaming, Logitech G's PRO Series gaming gears mean business. Two years in the making, the Logitech G Pro Series is the result of the combined inputs of over 50 of the world's top professional gamers.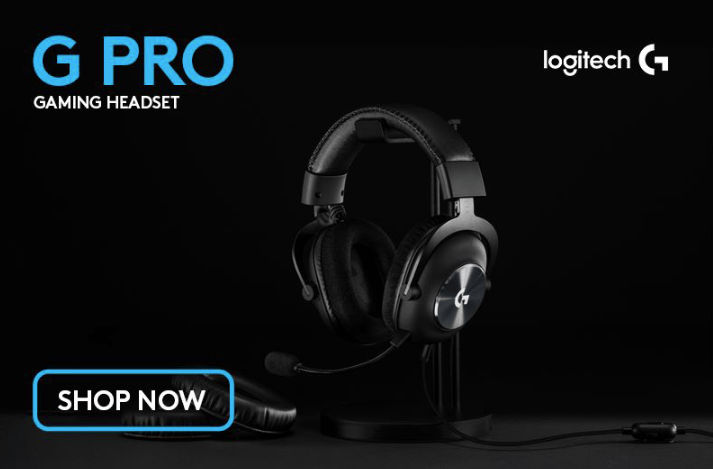 The G Pro X Headset provides a rich, powerful audio experience. Footsteps and environmental cues can be heard clearly. The enemy's location can be accurately pinpointed, thanks to a feature that accurately covers a wider frequency range, a new level of distance awareness, and a higher-fidelity bass response. Players can now differentiate between near-field and far-field audio.
The G Pro X Headset features next-generation 7.1 surround sound and PRO-G 50 mm drivers. Its mic has an external USB sound card featuring Blue VO!CE broadcast filters that produce fantastic sound quality. With the Blue VO!CE microphone technology, voice quality is richer and cleaner. Voice filters also help reduce noise.
Despite its powerful features, the G Pro X Headset is lightweight, sturdy, cozy, and stylish. It is made of aluminum and steel. The memory foam is wrapped with premium leatherette or breathable velour for comfort.
Logitech G's lightest and fastest PRO mouse, the G Pro X Superlight mouse weighs only 63 grams. Coming in stylish black, white, red, and pink colors, it is almost 25% lighter than the standard PRO Wireless mouse. Despite its weight, this mouse does not lack power. It glides smoothly.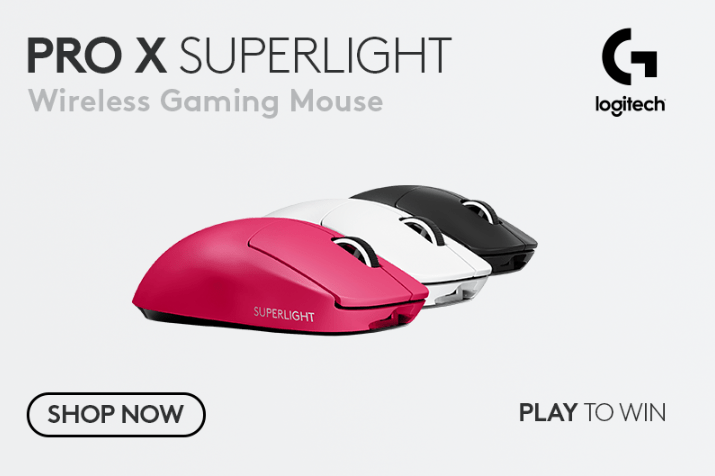 Housed within the G Pro X Superlight are the LIGHTSPEED wireless technology and HERO 25K sensor. The HERO 25K sensor delivers precision, speed, and consistency. It is truly a hero in every game.
Gears that impress and show your aesthetic
Logitech G shows its inclusivity with the G733 and the Aurora Collection. Designed for stylish users with smaller hands and head sizes, these gears are not just nice to look at. They are also high-tech enough to crush bigger opponents.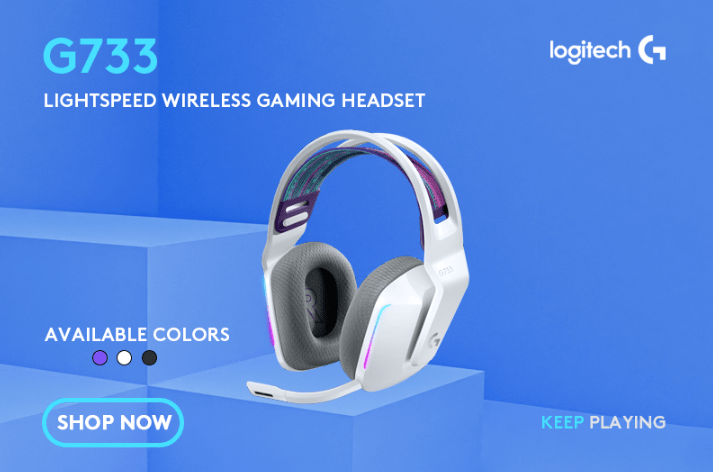 Social gamers need not be stuck in their seats when using the G733 Wireless Gaming Headset. They can move around, thanks to the headset's long-range connectivity of up to 20 meters. They will have a truly immersive surround audio experience, and they will get to enjoy the LIGHTSPEED wireless technology. Choose from black, lilac, and white colors.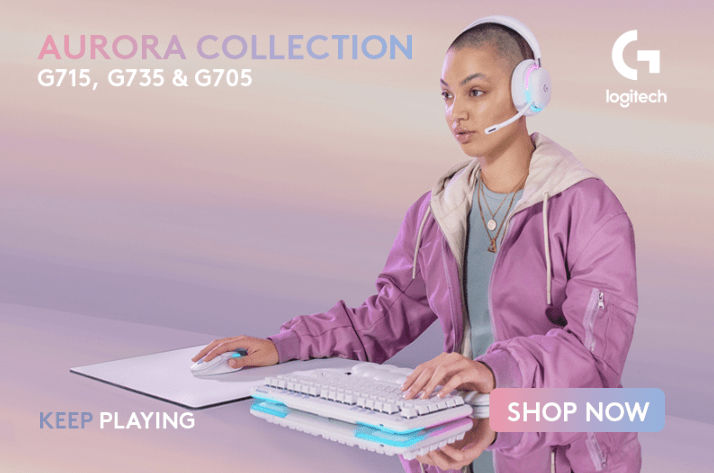 The Aurora Collection has the G705 wireless gaming mouse, G715 wireless gaming keyboard, and G735 wireless gaming headset.
Designed for smaller hands, the G705 wireless gaming mouse is compact and powerful. It has gaming-grade LIGHTSPEED wireless, LIGHTSYNC RGB, and advanced gaming technology. 
Complementing the G705 mouse is the matching G715 wireless gaming keyboard. Coming in dreamy white mist color, the keyboard is accompanied by a cloud-soft palm rest. But don't be deceived by its delicate looks. The G715 is a gaming-grade LIGHTSPEED wireless and Bluetooth keyboard with RGB lighting and GX mechanical switches.
Don't miss the G735 wireless gaming headset to complete your Aurora Collection. Coming in white mist color, this headset is heaven-sent for gamers with smaller head sizes, those wearing eyeglasses, or those wearing small earrings. Its cloud-soft padded adjustable headband and cushy rotatable ear cups provide ultimate comfort, even during marathon sessions.
The G735 can be used on both PC and mobile devices with LIGHTSPEED and Bluetooth® wireless. It features gaming-grade audio, mic, and soft, zonal RGB technology with four immersive Play Mood animations. The G735's battery can last up to more than 16 gaming hours.
Available online and at local shops
Logitech accessories are available at the Logitech G Official Store in Shopee and other partner retail stores nationwide. Logitech products are also available at partner outlets, PC Express, Silicon Valley, DataBlitz, Octagon, Electroworld, Complink, iTech, Techwarez, Gameone, Interpace Computer Systems, GameXtreme, TTI, GameOne, DynaQuest PC, Digi-Serv Solutions, Concept Computer, NUTECH, DFE (Davao Futurebright Enterprises), Villman, PCWorx, Abenson, Digistore, and Greenware.
Visit the Logitech website and official Facebook Page to learn more.