Double up the Good Vibes with TM's 12-week FunPasko Raffle
On the first week of Christmas my true love sent to me—1 million pesos worth of GCash para sa doble dobleng GV! #TM #FunPasko #EveryTechEver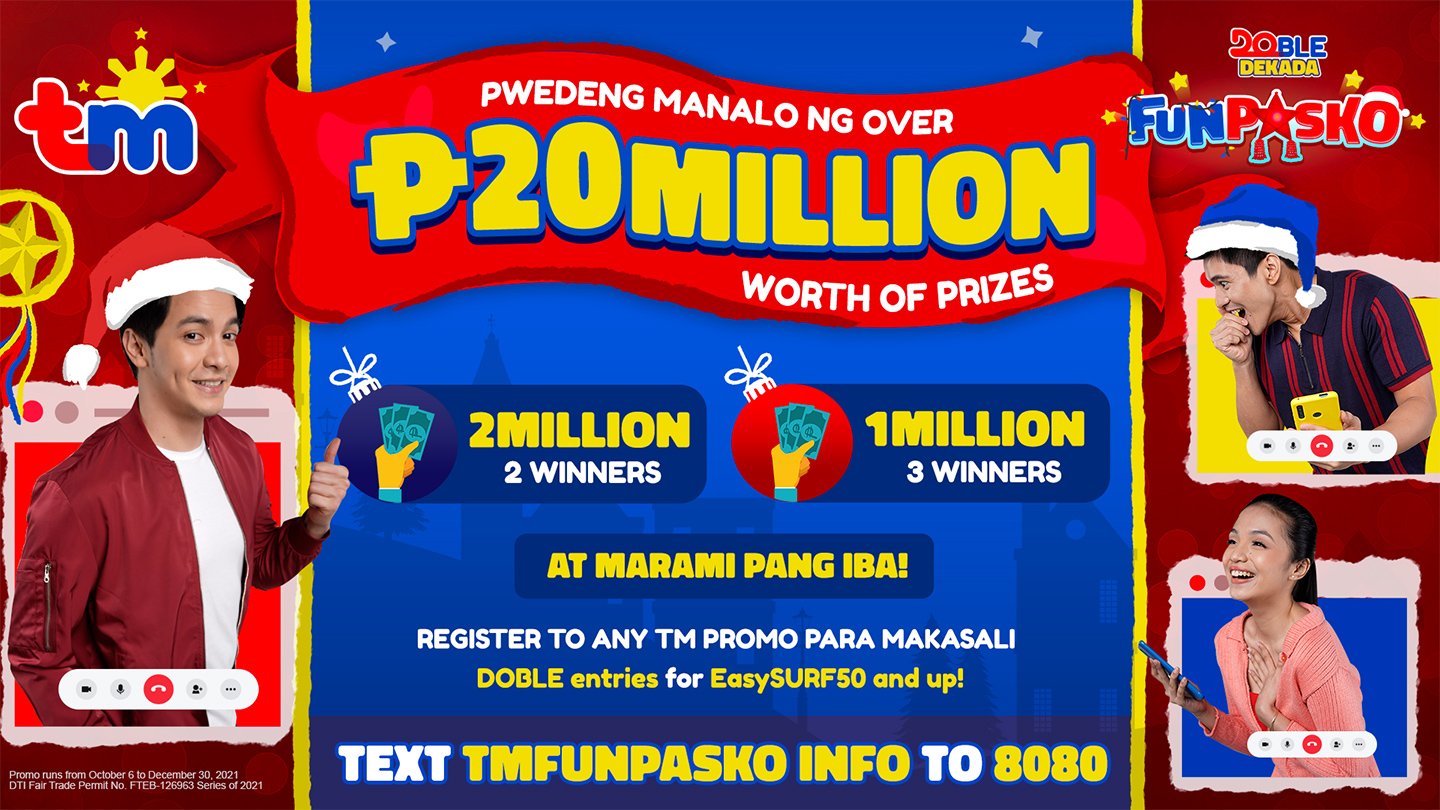 For just 10 pesos, you could be singing that sweet holiday tune—and so much more—if you find yourself as one of the lucky winners of this year's TM FunPasko Raffle, an event that's sure to inspire your gift-giving spirit and bring doubled up good vibes through its 12 weeks of giveaways!
From now until Dec. 30, 2021, expect TM to roll out over 20 million pesos worth of prizes weekly, which include: a cash prize of 1 million pesos monthly; 5G mobile phones; school assistance package with laptop and home Prepaid Wifi; a motorcycle for FunKabuhayan; health and insurance benefits and more. On Jan. 5, 2022, two lucky "Ka-TMs" will be in for the New Year of their lives when they each win 2 million pesos in cash at the grand draw.
"The pandemic may have changed the way we celebrate Christmas, but that doesn't change our favorite holiday activities, such as receiving aguinaldos," says Mark Malabanan, TM Brand Head. "Through FunPasko, we aim to keep the spirit of Christmas alive in everyone's hearts and minds, and help make this season an enjoyable one for everyone, even as we celebrate it in our second year of living amid a pandemic."
Aside from the FunPasko Raffle, TM has other Yuletide treats in store for all Ka-TMs, such as: limited edition Doble Dekada 20GB sim; Online Tiangge Live Selling events on Shopee (November 26) and Lazada (November 27) for online sellers and shoppers; watch parties to Pinoy videos for families and friends; release of the TM FunPasko song and music video featuring ambassadors SB19, The Juans, and more; and an all-original TM Spotify playlist that features everyone's favorite TM songs like TM FunPasko 2020, TM Push ang Pusuan, TM Doble Dekada, and the upcoming Dobleng GV sa FunPasko (Noon, Ngayon, Palagi).
"We hope that through these holiday initiatives, TM becomes a beacon of hope for all Filipinos, even as some celebrate Christmas still apart from their loved ones," says Darius Delgado, Vice President for TM consumer mobile business. "Because with TM, doble doble ang GV ngayong FunPasko!"
To double your chances of winning at the TM FunPasko Raffle, download the New Globe One App on Google Play Store or App Store, and register for the promo. You can also double your raffle entries by registering for any EasySurf promo! Text TMFUNPASKO INFO to 8080 for free for more information.

New budget-friendly 5G mobile phones from Globe!
Globe offers affordable 5G mobile device plan as of November 2021.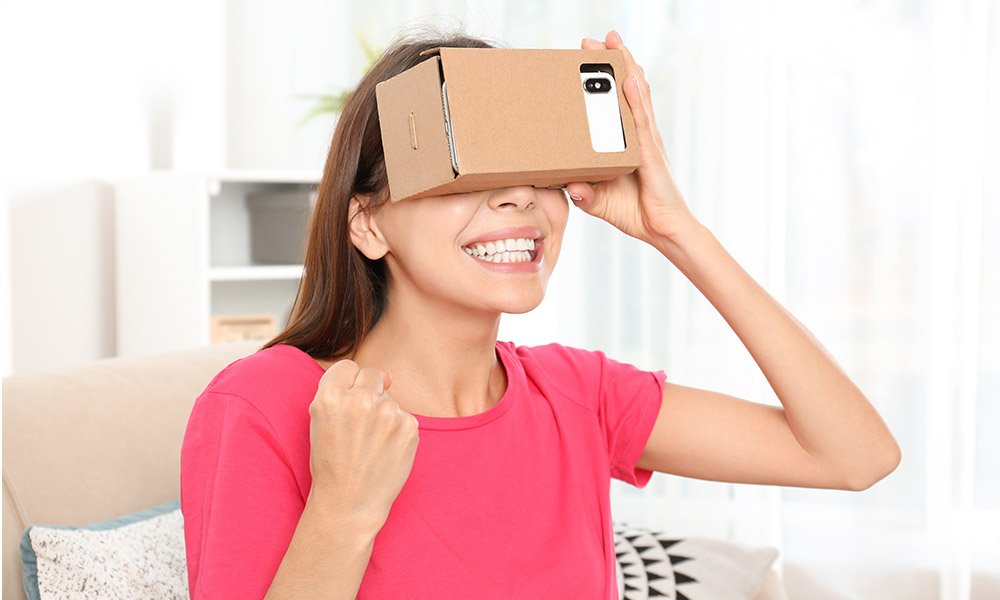 5G is changing the way people and things connect and communicate.  With a speed up to 100 times faster than 4G, coupled with ultra-low latency, more reliability, and greater bandwidth, this fifth-generation global wireless standard is poised to bring in user experiences that have never been possible in the past.
With Globe at the forefront of creating and enabling new opportunities for consumers and businesses through 5G technology, the digital solutions provider also ensures that its subscribers have access to the latest 5G mobile phones minus the hefty price.
Globe has made several entry-level and mid-range models available for free if subscribed to a postpaid plan or at a price that is easy to the wallet if bought separately.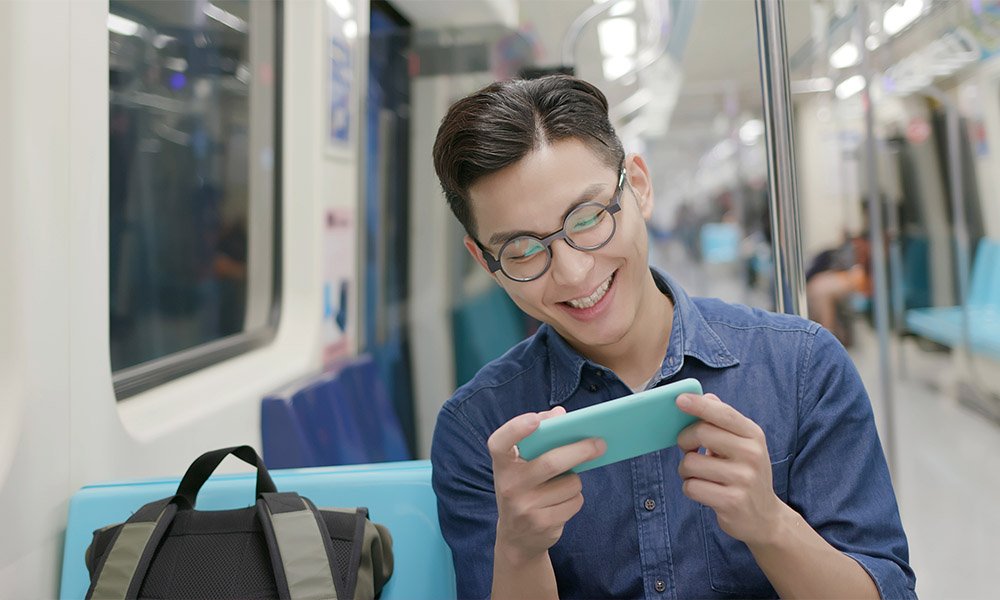 Globe 5G mobile device plan offers are as follows:
| Offer | Plan |
| --- | --- |
| Plan 999 | Xiaomi Redmi Note10 5G |
| Plan 1299 | Realme 8 5G |
| | Samsung Galaxy A22 5G |
| | Vivo Y52 5G |
| Plan 1499 | Oppo A74 5G |
| | Samsung Galaxy A32 5G |
| | Vivo Y72 5G |
Getting a postpaid plan with a 5G device is easy. Just visit its online shop here.
"With 5G transforming our world and giving us the opportunity to further enhance our daily lives, it has become necessary to have the right device to take advantage of this technology. This is why we are offering budget-friendly phones so that our customers can enjoy all the benefits that 5G can bring," said Darius Delagado, Globe Head of Consumer Mobile Business.
5G promises faster speeds, higher bandwidth, and a more stable internet connection compared to 4G. It enables new use cases for Artificial Intelligence, Augmented and Virtual Reality, Internet of Things, and Robotics, among others.
"As of end-September, over 1M customers were already on 5G devices, and we want more to experience the fast and uninterrupted signal brought by this newest technology development," added Delgado.
Globe pioneered 5G technology in the Philippines, being the first mobile operator in Southeast Asia to commercially launch 5G AirFiber for Home use in 2019.  So far, Globe has already rolled out 5G in over 1,900 locations across the country as of end-September, mostly in major urban areas.  It has also achieved 95% outdoor coverage in the National Capital Region.
Nokia Smartphones: Gifts to Keep this Holiday Season
Fully vaccinated customers can get discounts and freebies!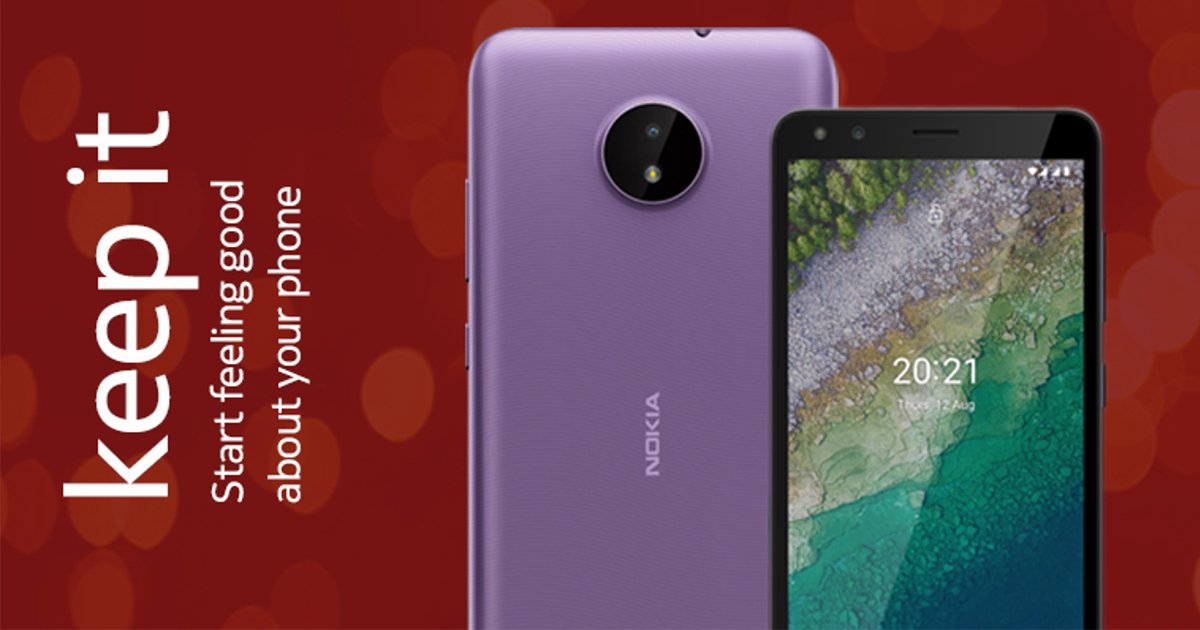 Nokia phone fans are up for early Christmas treats as HMD Global, the home of Nokia phones, announces promotions for ten Nokia phones that Filipinos can love, trust, and keep for the holiday season and beyond.
Starting November 18 until December 31, users who are fully vaccinated can get Php100 off the following Nokia phones. They simply need to present their valid vaccination card with complete doses, to all authorized Nokia phones resellers – physical stores, kiosks, and shop-in-shop nationwide.
Nokia 5.4, Nokia C1, Nokia C10, Nokia C30, Nokia G10, and Nokia G50 come with either a Nokia sling bag, hoodie, or umbrella. On top of the Php100 price off, customers can also get additional discounts and freebies on the following Nokia phones:  
The Nokia 2.4 receives a 24 percent discount now for only Php 5,290 from its original price of Php 6,990 and comes bundled with a free TWSi12.
The Nokia 3.4 gets 21 percent off, now for Php 6,290 from Php 7,990 plus a Yoobao M2 Speaker freebie.
The Nokia 1.4 and Nokia C20 are up for grabs with 6 percent and 4 percent discount respectively and both come with a free umbrella.
Gifts for recreation
For those who love watching k-dramas, and kilig series, Nokia 2.4 is the perfect movie buddy for it comes with 3GB+64GB memory and boasts an immersive HD+ display that maximizes the screen for that elevated viewing experience that fans can enjoy. On the other hand, gamers can enjoy the Nokia 3.4 that comes with 4GB+64GB memory and a large screen that levels up the gaming experience as it sports an impressive 6.39-inch HD+ screen with a punch-hole display.

The Nokia C1, a smartphone designed to entertain anytime and anywhere features a 5.45-inch screen that brings users their favorite apps to life. With lighter apps and less bloatware, Filipino fans can store up to 3,000 songs or 24 hours of videos for offline consumption, cutting down on data usage.
And, for a well-deserved 'me time', users can immerse themselves in their favorite tunes whilst traveling to work or settle in to watch a film with Nokia C10's all-day battery life. The ultra-attractive and ultra-high-value Nokia C10 has a full-day battery capacity, big and crystal-clear HD+ screen, and is equipped with the latest AndroidTM 11 (Go Edition) software to keep data safe and the phone running smoothly.
Gifts for Moving Up
A super-accessible entry smartphone, the Nokia 1.4 is powered by a Snapdragon 215 quad-core processor, and features a 6.52-inch screen, with a 4,000mAh battery— perfect for fans who want to level up from feature phone to smartphone. Meanwhile, the Nokia 5.4 brings 4GB RAM and 128GB of storage to users, alongside a power-efficient Snapdragon 662 SoC. Signature to Nokia mobile, these two phones are built to have up to three years of monthly security updates and two years of software upgrades, so users are assured that their devices are future-proofed in terms of software updates.
Gifts for Productivity
Content creators can enjoy 5MP front and rear cameras with LED flash of the Nokia C20 that can capture important moments even in low light. From dawn 'til dusk, this reliable device makes both scenic photos and selfies shine bright. Fans can also capture their best moments in picture-perfect quality with the impressive 13MP dual cameras of the Nokia C30. This recently launched model has the largest battery capacity and biggest screen yet on a Nokia smartphone, sporting a 6.82-inch HD+ display supported by a large-capacity 6,000mAh battery that can last up to three days on a single charge.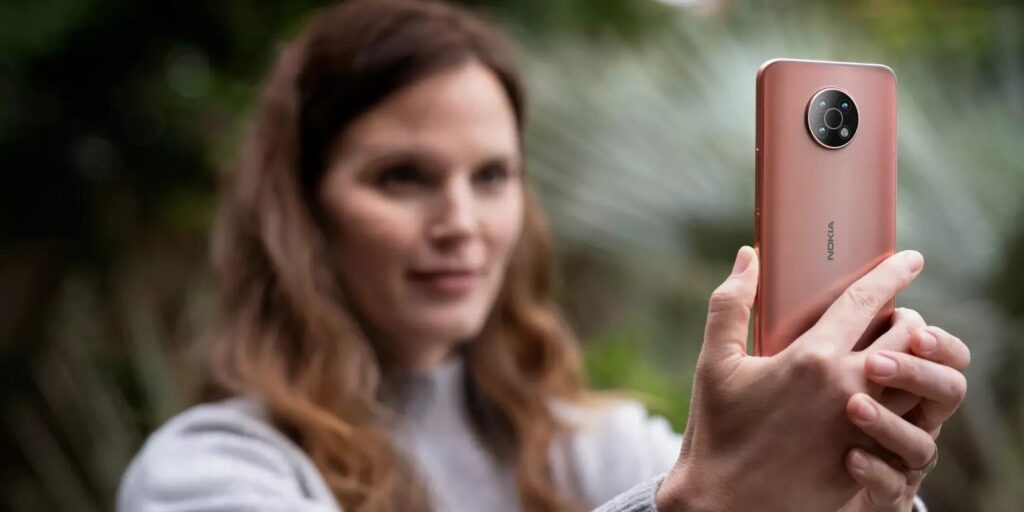 Moreover, for the Nokia G series, every day is made amazing with the Nokia G10, equipped with a three-day battery life that gives users the freedom to do more. With its detailed round housing that boasts 13MP triple cameras with macro and depth lenses and an 8MP front camera, the Nokia G10 won't let users miss any of life's amazing moments.
And finally, the Nokia G50, the newest addition to the series, is considered to be the most affordable 5G Nokia smartphone yet. Powered by Qualcomm Snapdragon 480 processor paired with 6GB RAM and 128GB internal storage, the Nokia G50 can keep up with its user even in the most demanding and busy days of working-from-home and attending online classes.
Full List of Discounts and Freebies Promo
| | | |
| --- | --- | --- |
| Nokia phone | Promotion (For Fully Vaxxed) | Freebie |
| Nokia 2.4 | Php 100 off and 24 percent discount | TWSi12 |
| Nokia 3.4 | Php 100 off and 21 percent discount | Yoobao M2 Speaker |
| Nokia 1.4 | Php 100 off and 6 percent discount | Umbrella |
| Nokia 5.4 | Php 100 off | Hoodie |
| Nokia C1 | Php 100 off | NA |
| Nokia C10 | Php 100 off | NA |
| Nokia C20 | Php 100 off and 4 percent discount | Umbrella |
| Nokia C30 | Php 100 off | Umbrella |
| Nokia G10 | Php 100 off | Sling bag |
| Nokia G50 | Php 100 off | Umbrella |
Discounts and freebies mentioned above are only claimable at all authorized Nokia phones physical stores.
Shopee launches an exciting 11.11 Big Christmas Sale TV Special
With over ₱12,000,000 Worth of Prizes and K-Pop Boy Band NCT127!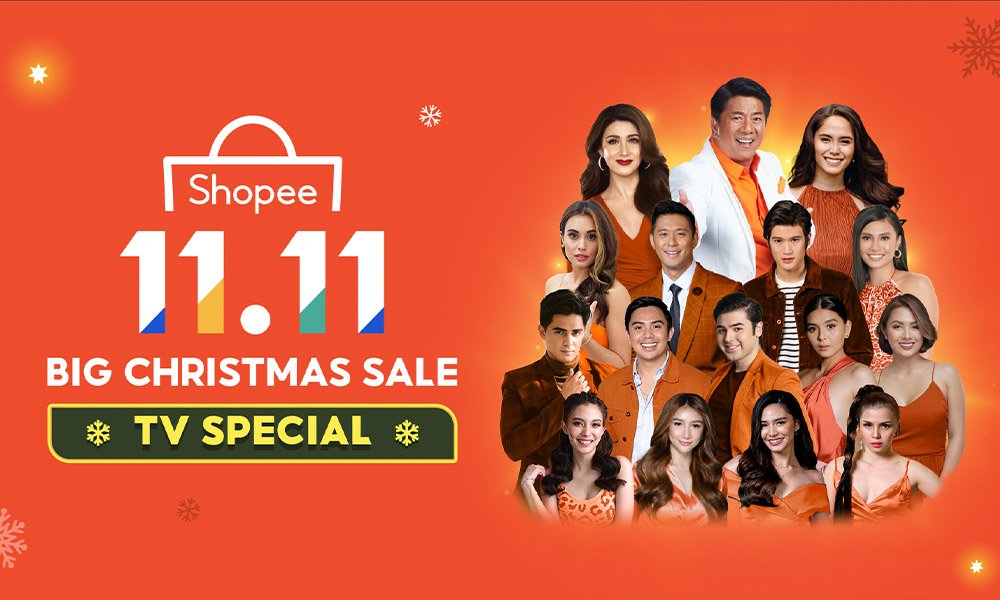 Shopee, the leading e-commerce platform in Southeast Asia and Taiwan, invites Filipinos to tune in to the 11.11 Big Christmas Sale TV Special this November 11, 9:30-11:30 PM on GMA-7 and Shopee Live for a night full of amazing prizes and the best entertainment. Viewers have plenty to look forward to during the show, such as over ₱12,000,000 worth of giveaways including a brand-new car and two houses & lots, and exhilarating performances from K-Pop superstars NCT 127. Meanwhile, shoppers can beat the holiday rush and enjoy big savings with promotions such as ₱1 Deals, free shipping with no minimum spend, and 10% off daily at the 11.11 Big Christmas Sale, Shopee's biggest sale of the year.
Here are the highlights of the 11.11 Big Christmas Sale TV Special:
Prizes worth over ₱12,000,000 with in-app Shopee games
During four Shopee Shake sessions, one player gets ₱300,000 and a brand-new MG 5 subcompact sedan from Morris Garages, two players each get ₱300,000 and a brand-new house & lot from BellaVita, and several players get to share a ₱1,000,000 coin pool.
Users can also activate and verify their ShopeePay accounts to join Pera Pamigay for a chance to win ₱100 worth of free ShopeePay credits.
Two Shopee Milyonaryo players each get to take home ₱1,000,000.
Performances and appearances by the hottest local and international celebrities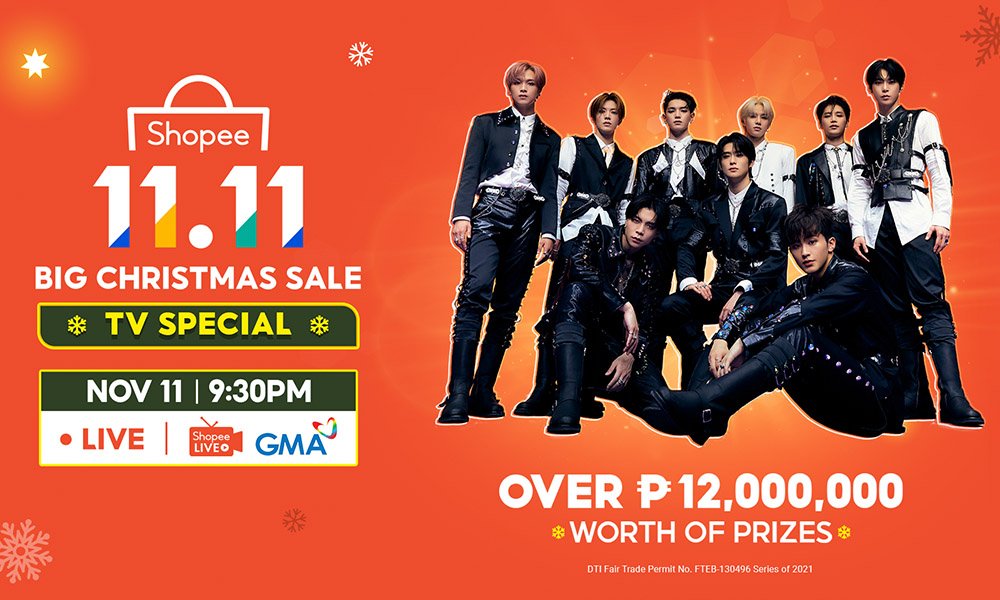 Aside from performances from K-Pop boyband NCT127, viewers can also enjoy appearances from local celebrities Carla Abellana, Jessy Mendiola, Max Collins, Juancho Trivino, Rocco Nacino, Klea Pineda, Andre Paras, and Gil Cuerva, who will host the show alongside Shopee brand ambassador Willie Revillame. Talented artists such as Aira Bermudez, Ashley Rivera, Athena Madrid, Faye Lorenzo, Analyn Barro, Ashley Ortega, and Sef Cadayona will also wow audiences with high-energy performances.
Flash deals from leading brands
Shoppers should also stay tuned as the TV show hosts will announce exclusive deals and discounts available for a limited time only from personal care, infant care, tech, and food brands such as Unilever, Mikana, Kleenfant, Colgate-Palmolive, Bonchon, Mcdonald's, Goldilocks, Huawei, Enfagrow, Lactum, Abbott, Potato Corner, Gong Cha, Candy Corner, and Tiger Sugar.
Shopee 11.11 Big Christmas Sale
The 11.11 Big Christmas Sale, which ushers in the year's busiest shopping season, gives Filipinos plenty of reasons to celebrate with ₱1 Deals, free shipping with no minimum spend, and 10% off daily.
Users can also enjoy first dibs on exclusive 11.11 Big Christmas Sale deals across different categories with Shopee's Add to Cart: https://shopee.ph/m/add-to-cart. They can discover top deals, add the items to their shopping carts before the sale, and immediately check them out on November 11 at a discounted price.
More deals with ShopeePay
To enjoy more deals this 11.11 Big Christmas Sale, shoppers can go cashless with ShopeePay, Shopee's all-in-one e-wallet, where they can Buy Load, Pay Bills, and Scan to Pay at thousands of partner merchants nationwide. On November 11, users can get more savings when they check out their Christmas purchases with ShopeePay promotions such as free shipping with no minimum spend, 30% cashback, and 10% off vouchers.
This 11.11 Big Christmas Sale, users can get up to 50% off on mobile load for all networks and up to 50% cashback on bills when they pay via ShopeePay. Additionally, users can get ₱100 off from participating billers such as Meralco, Maynilad, Globe, Metrobank, and more. Whether it be essentials or food items, users can also purchase exclusive ShopeePay ₱1 Deals on the Shopee app and redeem discounts when they pay with ShopeePay at BonChon, Puregold, Potato Corner, Goldilocks, Tiger Sugar, and more.
To avail of these exciting deals, users should activate and cash in their ShopeePay wallet. They can also enjoy free and instant cash-ins when they cash from their bank apps via InstaPay. Until November 21, users can get up to ₱25 cashback on their InstaPay fee.
For more information, visit https://shopee.ph/m/christmas-sale.