Double up the Good Vibes with TM's 12-week FunPasko Raffle
On the first week of Christmas my true love sent to me—1 million pesos worth of GCash para sa doble dobleng GV! #TM #FunPasko #EveryTechEver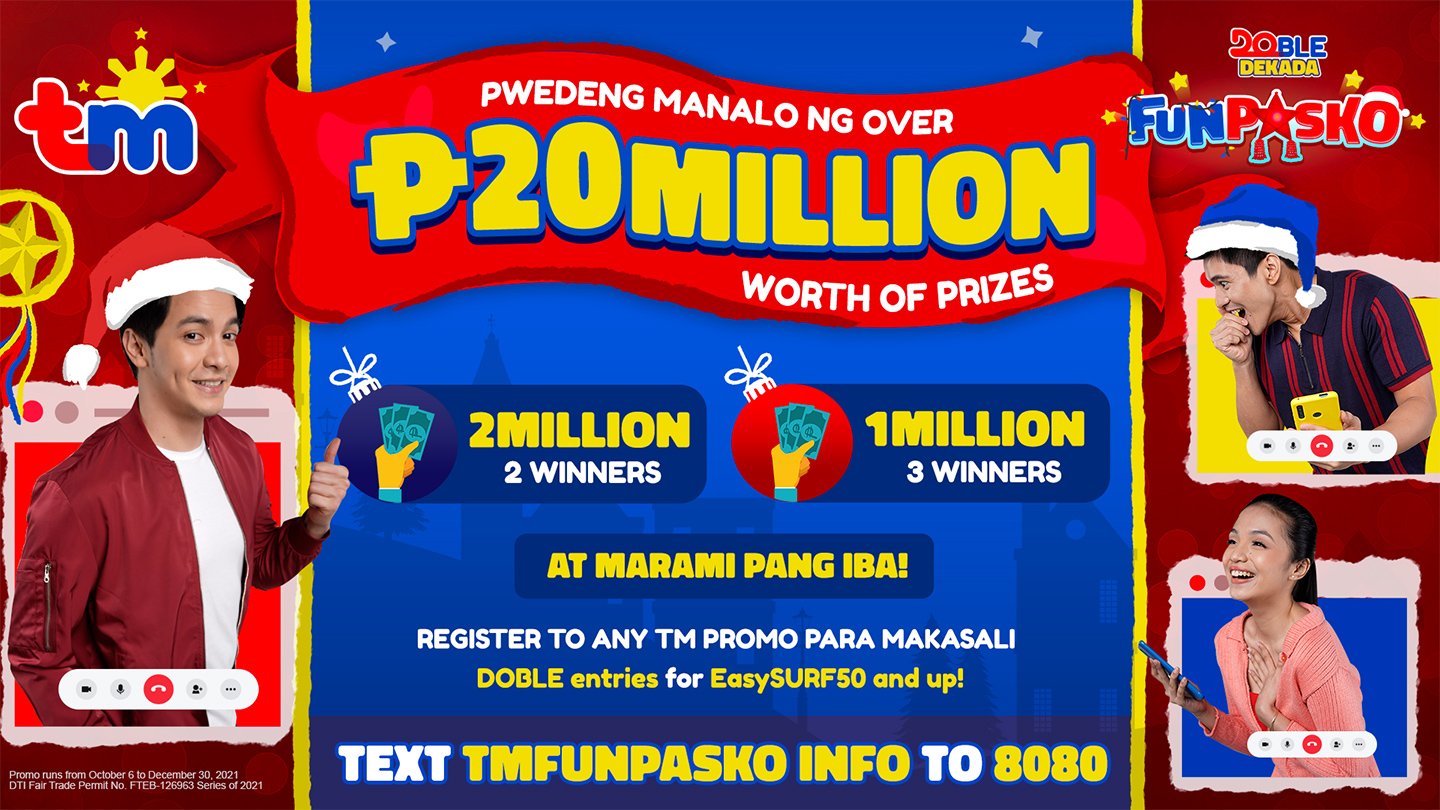 For just 10 pesos, you could be singing that sweet holiday tune—and so much more—if you find yourself as one of the lucky winners of this year's TM FunPasko Raffle, an event that's sure to inspire your gift-giving spirit and bring doubled up good vibes through its 12 weeks of giveaways!
From now until Dec. 30, 2021, expect TM to roll out over 20 million pesos worth of prizes weekly, which include: a cash prize of 1 million pesos monthly; 5G mobile phones; school assistance package with laptop and home Prepaid Wifi; a motorcycle for FunKabuhayan; health and insurance benefits and more. On Jan. 5, 2022, two lucky "Ka-TMs" will be in for the New Year of their lives when they each win 2 million pesos in cash at the grand draw.
"The pandemic may have changed the way we celebrate Christmas, but that doesn't change our favorite holiday activities, such as receiving aguinaldos," says Mark Malabanan, TM Brand Head. "Through FunPasko, we aim to keep the spirit of Christmas alive in everyone's hearts and minds, and help make this season an enjoyable one for everyone, even as we celebrate it in our second year of living amid a pandemic."
Aside from the FunPasko Raffle, TM has other Yuletide treats in store for all Ka-TMs, such as: limited edition Doble Dekada 20GB sim; Online Tiangge Live Selling events on Shopee (November 26) and Lazada (November 27) for online sellers and shoppers; watch parties to Pinoy videos for families and friends; release of the TM FunPasko song and music video featuring ambassadors SB19, The Juans, and more; and an all-original TM Spotify playlist that features everyone's favorite TM songs like TM FunPasko 2020, TM Push ang Pusuan, TM Doble Dekada, and the upcoming Dobleng GV sa FunPasko (Noon, Ngayon, Palagi).
"We hope that through these holiday initiatives, TM becomes a beacon of hope for all Filipinos, even as some celebrate Christmas still apart from their loved ones," says Darius Delgado, Vice President for TM consumer mobile business. "Because with TM, doble doble ang GV ngayong FunPasko!"
To double your chances of winning at the TM FunPasko Raffle, download the New Globe One App on Google Play Store or App Store, and register for the promo. You can also double your raffle entries by registering for any EasySurf promo! Text TMFUNPASKO INFO to 8080 for free for more information.

Unbelievable deals now on Shopee 5.5 Brands Festival
Time to Add to Cart and Check Out!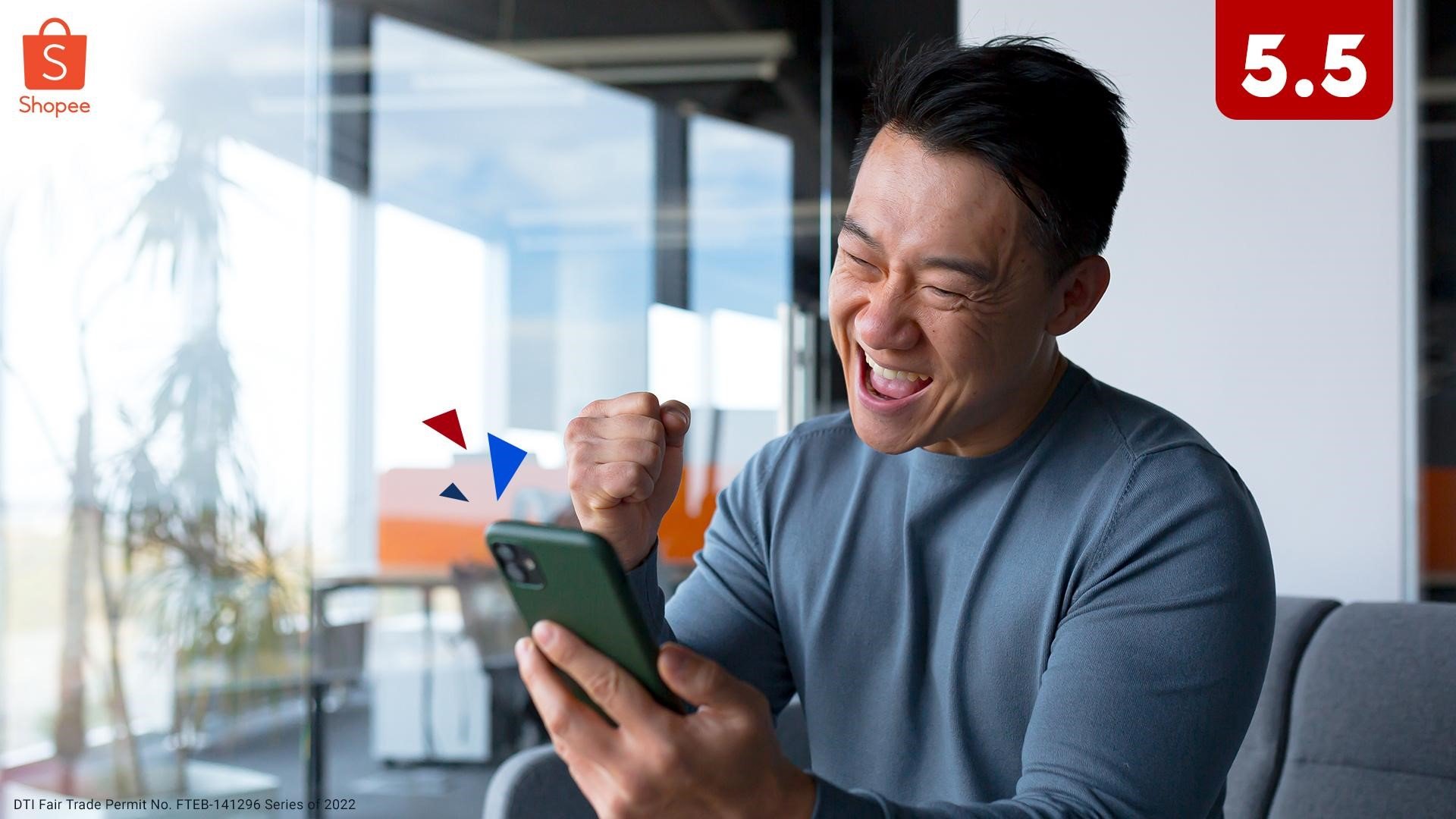 Are you ready to score unbelievable brand deals and surprises all throughout the Shopee 5.5 Brands Festival? Available all-day this May 5, enjoy 50% off on brand bundles, 10% off vouchers, and sitewide shipping discount vouchers.
Whether you'll be in the office, working from home, or out for errands, set your alarms throughout the day so you won't miss the variety of brand deals for every type of product you're looking for.
All Day Sale on Shopee 5.5 Brands Festival
Big Midnight Sale
Tech lovers who open their app at exactly 12 midnight will be rewarded with big discounts on appliances and gadgets at the Big Midnight Sale. Upgrade your living room set-up with this ACE 32″ Slim HD Smart TV, equipped with wireless connectivity for your Netflix nights. Take your daily selfies and capture office adventures better with this Xiaomi Redmi Note 10 and its 48mp triple rear camera! Explore healthier home recipes made easy with a PerySmith 8.5L Dual Speed Air Fryer, that can cook food 30% faster without the added calories.
Big Morning Sale
Start your day right with the great deals available at the Big Morning Sale. Get the Deerma CM800 Handheld Vacuum Cleaner, perfect for keeping your bedroom spotless. Become a barista at home with the B Coffee Co. White Cup Bundle Pack that will give you that much-needed energy boost before work. If you've been looking to buy a new phone that won't hurt your pocket, realme narzo 50A Prime is a great all-around smartphone that packs a powerful punch with a 50 MP camera and 5000 mAh massive battery.
Big Lunchtime Sale
While you're on your mid-day break, check out the Big Lunchtime Sale for bigger discounts on brand products that support your hobbies, from baking to going on adventures. If you love experimenting in the kitchen, consider this Home Zania Portable 7 Speed Baking Hand Mixer, with its comfortable ergonomic handle, efficient for whisking and mixing for baking and dessert making. While for avid travelers, this Baseus Laptop Sleeve is a perfect companion with its waterproof and scratch-resistant material to ensure your gadgets are protected. Embrace the comfort and vibrance of the iconic Crocs Classic Solarized Clog that you can wear in all your adventures.
Big Price Drop Sale
Treat yourself after a long day's work by shopping in the Big Price Drop Sale. Hop on the smartwatch trend with this water-resistant OPPO Band B1 Bluetooth Watch that allows you to monitor your health and track exercise. Buy the Ensure Gold Strawberry 850g Bundle of 2 for your parents' and grandparents' nutritional needs. Let the kids enjoy their vacation while wearing the classic Birkenstock Arizona Sandals, made with two straps and adjustable pin buckles.
Last 3 Hours Sale
Enjoy the thrill of last-minute shopping in the Last 3 Hours Sale. Level up your game with this comfortable, multi-functional Amaia Gaming Chair, complete with removable armrest, backrest extension, and pillow. Surprise a loved one with this classy and versatile Casio Gold Stainless Steel Strap Watch, ideal for everyday wear. Stay hydrated with this trendy Hydro Flask 32 oz Cobalt 2.0 Wide Mouth, that you can take with you wherever you go.
ShopeePay Milyonaryo
Already feeling the rush? Here are more reasons that will add to your excitement. ShopeePay is giving you a chance to become a millionaire! Join the next run of the ShopeePay Milyonaryo promo from May 6 to 14 and you can win ₱1,000,000 when you send money for free. With ShopeePay, enjoy instant transfers to any bank, e-wallet or Shopee user with no hidden fees. To qualify, simply go to your Shopee App, register via ShopeePay Milyonaryo, and start sending money. During the 5.5 rush, ShopeePay is also giving away free ₱200 when you send money for the first time. Simply register here and send at least P50 to any bank, e-wallet, or Shopee user on May 5. With ShopeePay, you can also look forward to more offers when you buy load, and pay bills. Get up to 50% off on load across all networks and up to 100% cashback on your monthly bills from over 60 billers. Activate ShopeePay now for a more rewarding experience. 
Home Credit's The Great 0% Festival is finally here
Make the most out of your summer budget at Home Credit's The Great 0% Festival until May 30.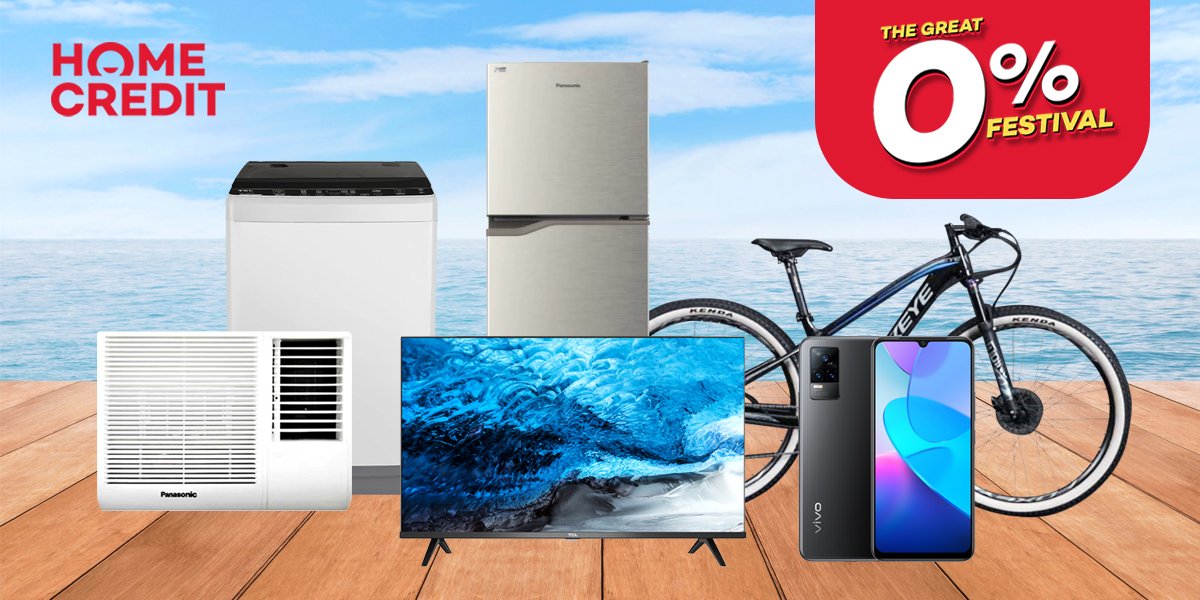 Whatever fun and exciting activity we do during summer, we Filipinos like to celebrate these special moments with a big WOW. As such, Home Credit Philippines, the country's leading buy now, pay later (BNPL) provider, celebrates the summer season the same way.
Experience more wow moments this summer as Home Credit Philippines offers Filipino customers the biggest 0% interest shopping deal yet so far at The Great 0% Festival. Shoppers may enjoy limitless deals and promos of Home Credit's wide selection of products from home appliances and furniture, gadgets and smartphones, bicycles and motorcycle accessories to electronics and hardware, sports equipment and apparel, and many more—all at 0% interest installments!
Exciting, isn't it? Now to help you decide what items you can upgrade this summer, check out these wow-worthy products we've collated for you!
Capture your summer experience with a vivo smartphone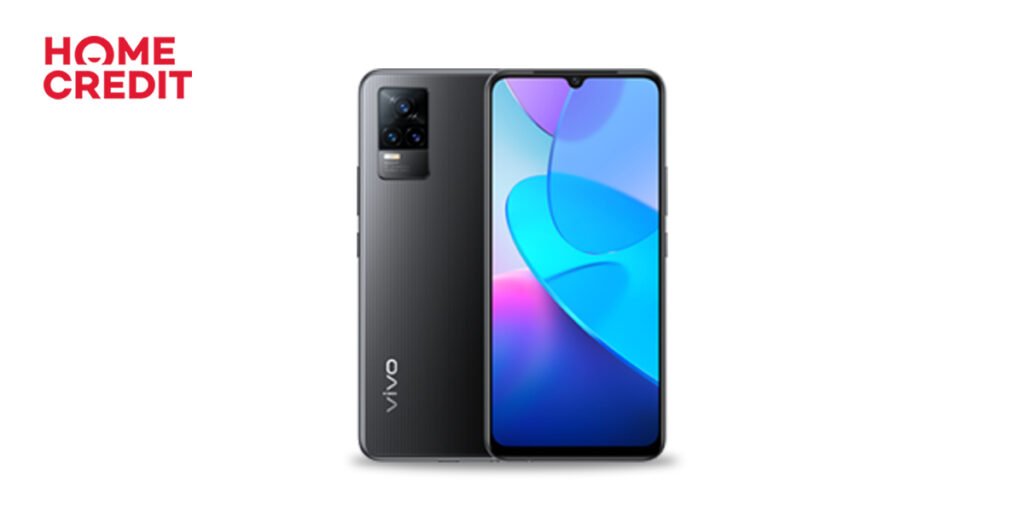 Looking for a new smartphone to accompany you to all your travel ganaps this summer? We got you covered! You may get the smartphone companion of Filipino travelers, the vivo Y73, at 0% interest through Home Credit.
The device is equipped with impressive camera features which allow you to take high-quality photos and videos when you're out and about. It also packs a massive battery capacity supported by a fast-charging feature, perfect for long drives and travels this summer!
Play, watch, capture and navigate using the vivo Y73. Wow!
Keep your home cool with a Panasonic air conditioner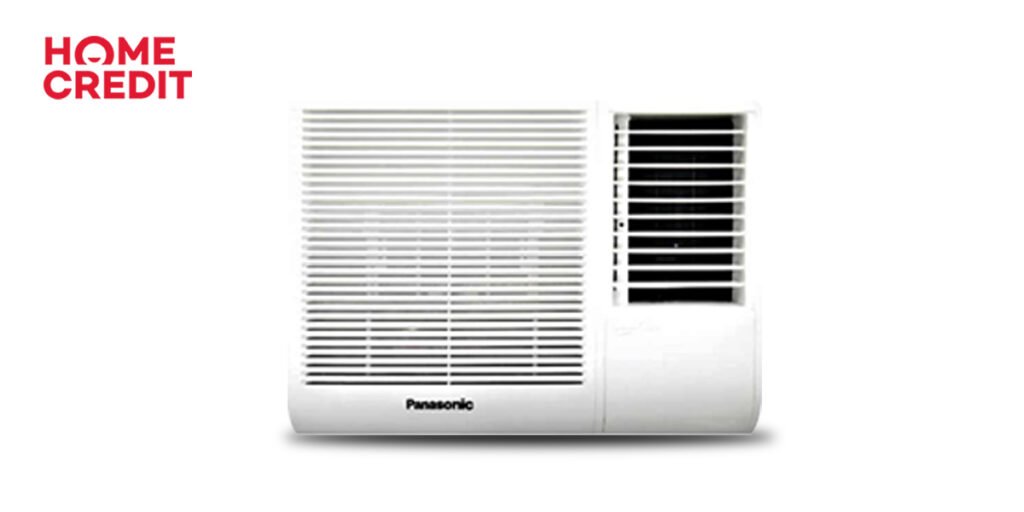 Summer heat can be extremely difficult to deal with. It is why more Filipinos buy and invest in a high-quality air conditioners to make the dry season much more bearable.
Upgrade your air-conditioning experience this summer with a new unit of Panasonic CWN920JPH. This easy-to-install window-type air conditioner from Panasonic delivers superb colling performance with low input results in a high-efficiency ratio rating. It features a 4-way air deflection system, automatic condense removal, removable and washable intake grille, and two fan speeds, among others, all packed in one elegant design.
Forget the summer lagkit with a Panasonic CWN920JPH air conditioner. Wow!
Enjoy summer nights with TCL Smart TV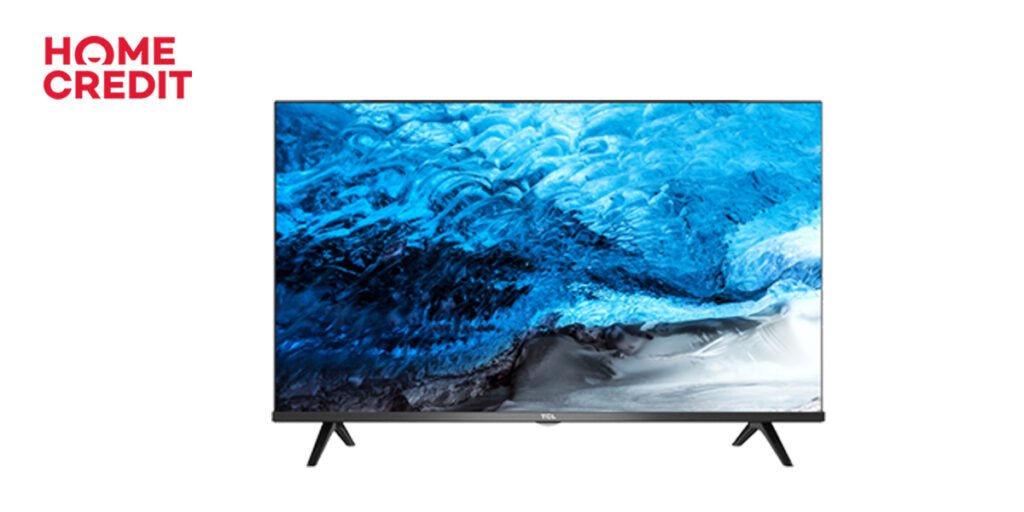 Summer nights can be pretty boring at times, but a good watch on a picture quality Smart TV can save it!
Enjoy an immersive viewing experience watching your favorite shows or series with your loved ones on a new TCL S6500 Smart TV. This AI Android television is equipped with a perfect FHD Display, HDR Function, and Google Assistant for fantastic viewing and an intelligent home life experience. Wow!
Discover new places with the Foxeye bicycle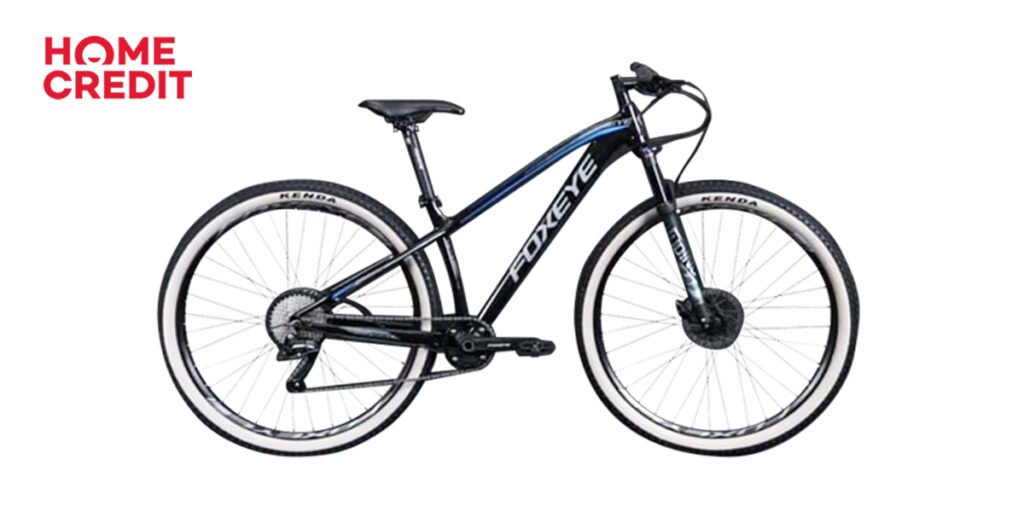 When it comes to choosing a fun and healthy summer hobby, cycling is a terrific option! However, it takes a good-quality bicycle to give you a safe and smooth ride on the road.
With the Foxeye Rebel 29 Mountain Bike, you can take your offroad adventures to the next level. This fast and powerful, trail-ready cross-country hardtail will take you to places that you haven't gone before. Wow!
Keep your food properly stored with a Panasonic refrigerator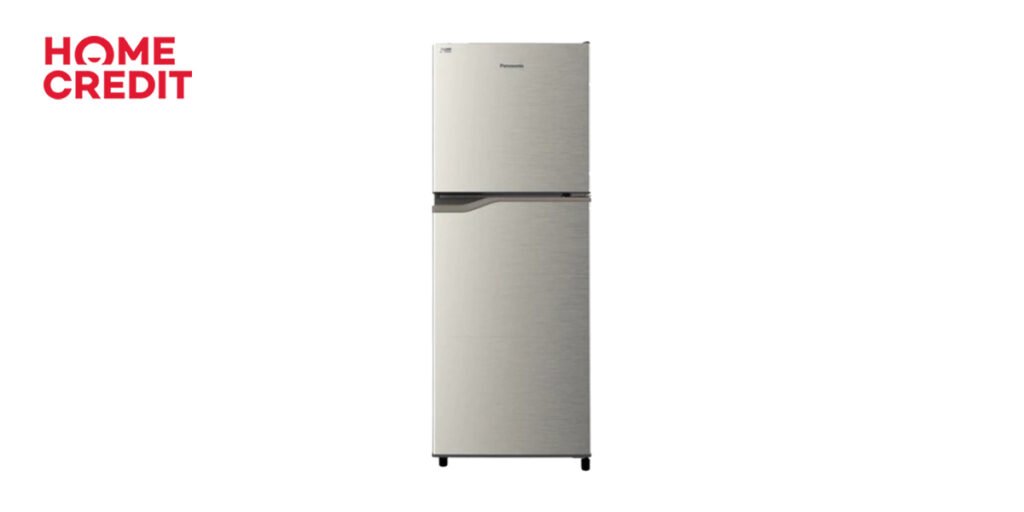 Most foods spoil more quickly in the hot heat. That is why every home requires a high-quality, large refrigerator to store leftovers and keep them fresh for the next consumption, especially this summer season.
The Panasonic NRBP289VS two-door inverter is truly an upgrade in every Filipino household. This appliance sports a slim body design with spacious interior capacity with a storage layout fit for any lifestyle.
Now, you'll never have to worry about keeping your groceries. With Panasonic NRBP289VS, you'll never run out of room! Wow!
Got excited to grab your next summer budol? Go ahead and visit Home Credit's Marketplace or find the nearest Home Credit partner stores to check out what other available items you can avail yourself of without hurting your pocket. For up to 3 items in one loan contract, you may choose a flexible payment term of 6, 12, 15, or 18 months at 0% interest at all participating stores nationwide. 
Score the best deals this summer at Home Credit's Great 0% Festival
Over 1,000 items are available at 0% interest installments at all participating stores nationwide until May 31!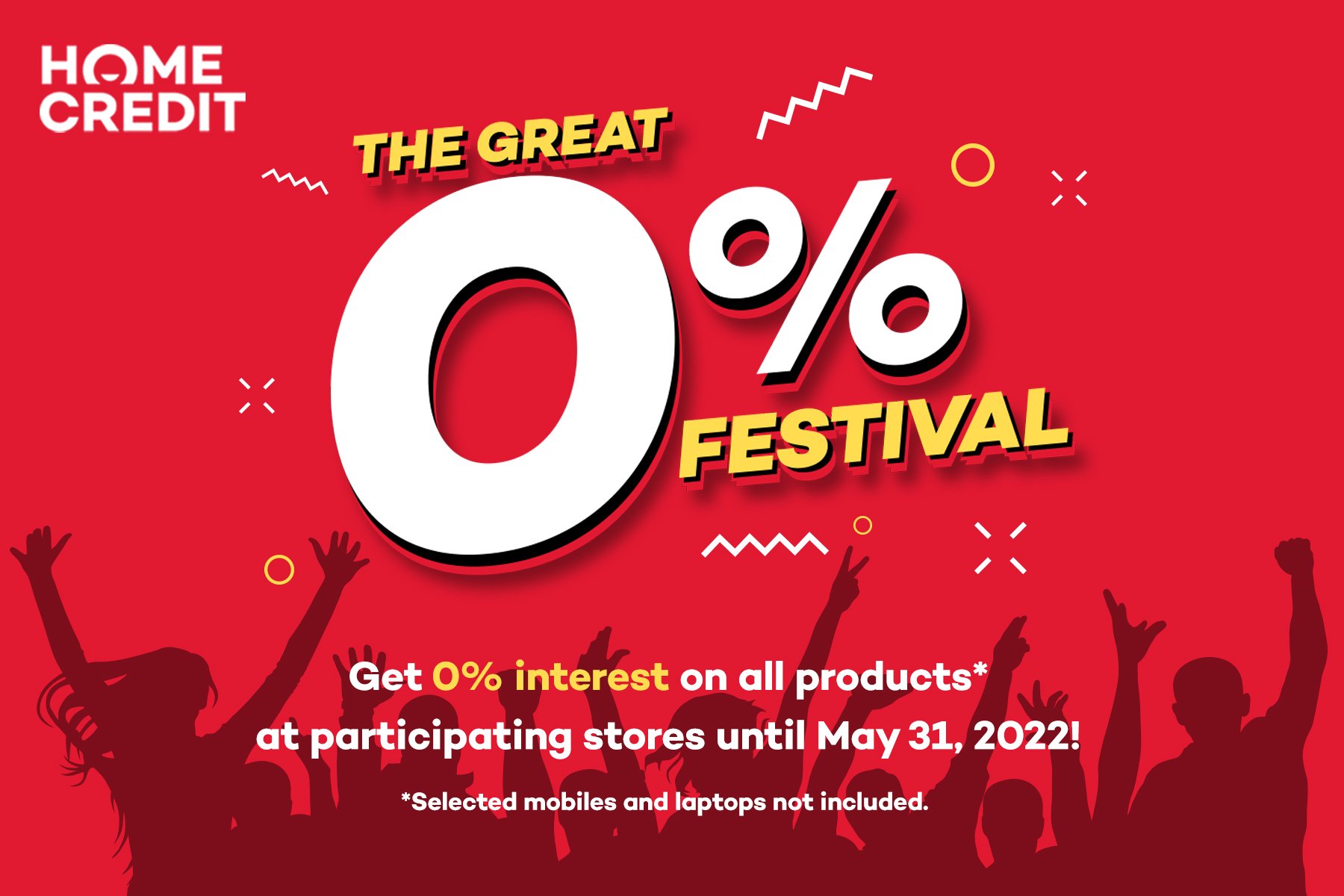 Just when we thought summer couldn't get any more exciting this year, the country's leading buy now, pay later (BNPL) provider Home Credit Philippines offers Filipino shoppers 0% interest installments from its wide selection of over 1,000 items at its first-ever Great 0% Festival.
Starting April 11 until May 31, customers who wish to purchase their summer budol may get to avail of their chosen items through an affordable installment plan with Home Credit. For up to 3 different items in one loan contract, customers may choose a flexible payment term of 6, 12, 15, or 18 months at 0% interest at all participating stores nationwide. 
Make Your Summer Budol Worth It
Filipinos spend the summer season in all different ways. Some like to travel to places with their loved ones, while some spend most of their time at home just doing the things they love. But either way, there's one thing Filipinos love to do during summer– shopping!
Shoppers can make their summer budol worth it as Home Credit Philippines offers 0% interest in all its items from home appliances and furniture, bicycles, and motorcycle accessories to electronics and hardware, sports equipment and apparel, and many more. Select gadgets such as laptops and smartphone devices can also be purchased at 0% interest installments.
To help Filipino shoppers find the items they'd like to buy, they may visit Home Credit's Marketplace and may also check available items and existing promos through the Home Credit App. They may also make use of the website to find the nearest partner stores. With only 2 valid IDs, customers may get approved in as fast as 1 minute.
Biggest 0% Interest Promo Nationwide
The Great 0% Festival is the biggest and longest-running 0% interest promo of any BNPL brand nationwide, with Home Credit having more than 1,000 items in 0% interest installments, running for almost 2 months. This promo of Home Credit Philippines aims to make more Filipinos enjoy their summer experience through shopping without hurting their pockets.
"Summer is a season of experience, and it's also a perfect time for us Pinoys to buy something we like — be it for our personal use or for home entertainment. It is why we at Home Credit Philippines offer Filipino shoppers an easy and more affordable way to purchase the items they want this summer through the Great 0% Festival," shares Home Credit Philippines' Chief Marketing Officer, Sheila Paul.
Sheila added, "We hope that through this summer promo of Home Credit, more Filipino families will have a fun and memorable summer experience, be it in or outside their homes. Go ahead and visit any of our partner stores near you and enjoy a worry-free shopping experience with Home Credit. Happy shopping!"
Stay updated on the latest details and announcements about Home Credit by visiting their official website www.homecredit.ph. You may also follow them on their official Facebook, Instagram, and TikTok accounts. Customers are also encouraged to download the app on Google Play to know more about the latest promos and see what's new in the Marketplace.