For the first time, a smartphone can be purchased for under PHP 11,000 and comes with a four-year warranty on security updates. You'll experience fluid performance that can easily handle the majority of smartphone tasks, including gaming, and take decent photos that won't make you want to stab your eyes out. That is how I have found the Samsung Galaxy A13 to perform for me.
This Android phone might not look all that great—its good value and chic body collect so many fingerprints—but I've used it without a problem for almost a month. The Galaxy A13 has the essentials down for a very low price if you hate spending money on a phone and don't care about having the greatest cameras.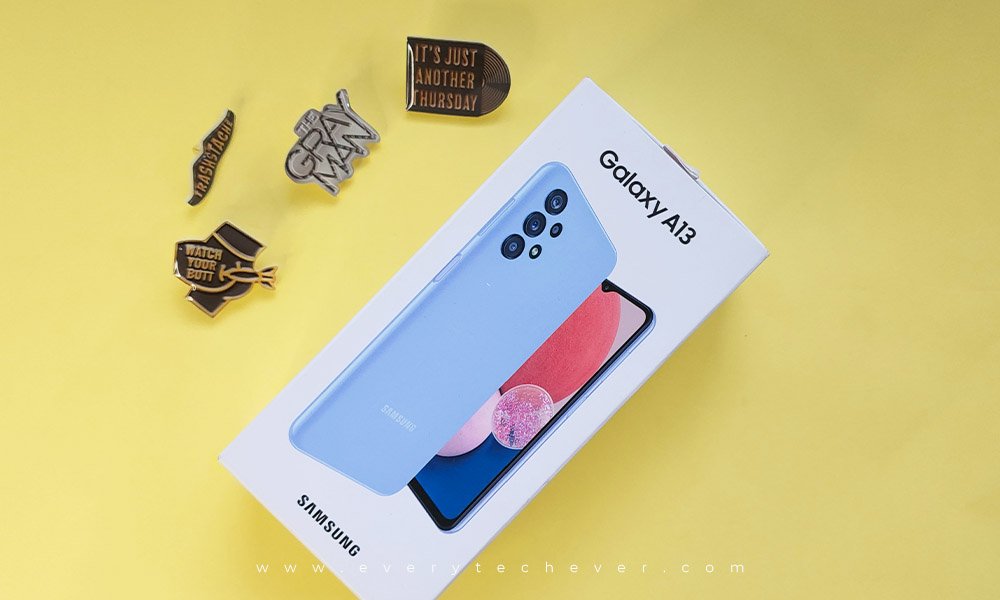 For an enticing value, it offers a large, high-quality screen, a solid battery, and expandable storage. But is it worth buying? Let's examine it to find out.
Unboxing time!
Let's inspect the retail package before moving on to the review. Samsung has included the basic stuff inside the box, except for the protective cover.
Check out our full unboxing video here:
Additionally, the Galaxy A13's whole packaging is constructed of non-corrugated fiberboard (paperboard), also known by the designation 21 PAP. It is environmentally friendly because it is constructed of cellulose fibers, which are reusable and biodegradable.
Build and Design
When you first look at a phone, you could assume it's more expensive than it actually is, and when that happens, you can tell that the design and engineering teams did a good job.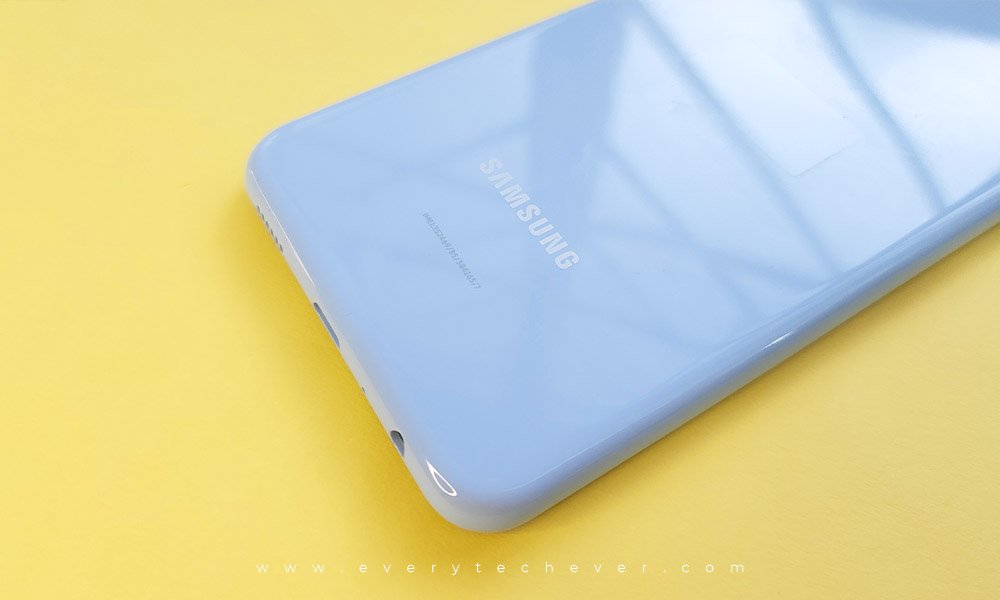 The phone's 6.6-inch screen, which measures 165.1 x 76.4 x 8.8mm, or 6.5 inches by 3 inches by 0.35 inches, determines the size of the device. By modern standards, the phone weighs 195 grams, or 0.43 pounds, and is a comparatively small device that is comfortable to handle and simple to grip.
As you look at the phone, the volume controls are on the right, and the power button has an integrated fingerprint sensor. While we prefer these sensors to be embedded into the screen, it's not a deal-breaker. Samsung managed to fit a 3.5mm headphone jack right next to the USB-C port that is located at the bottom of the device.
Budget phones have not yet benefited from the miracles of waterproofing and dustproofing, and the A13 is no exception. You won't want to drop it in the sink or even let the rain catch it.
Display
The Galaxy A13's screen is rather impressive for the price, thanks to Gorilla Glass 5. Sadly, it isn't an AMOLED display like you'll find on most Samsung phones, nor is it as good as the few low-cost phones that are lucky enough to have OLED panels, but such models typically make compromises somewhere else.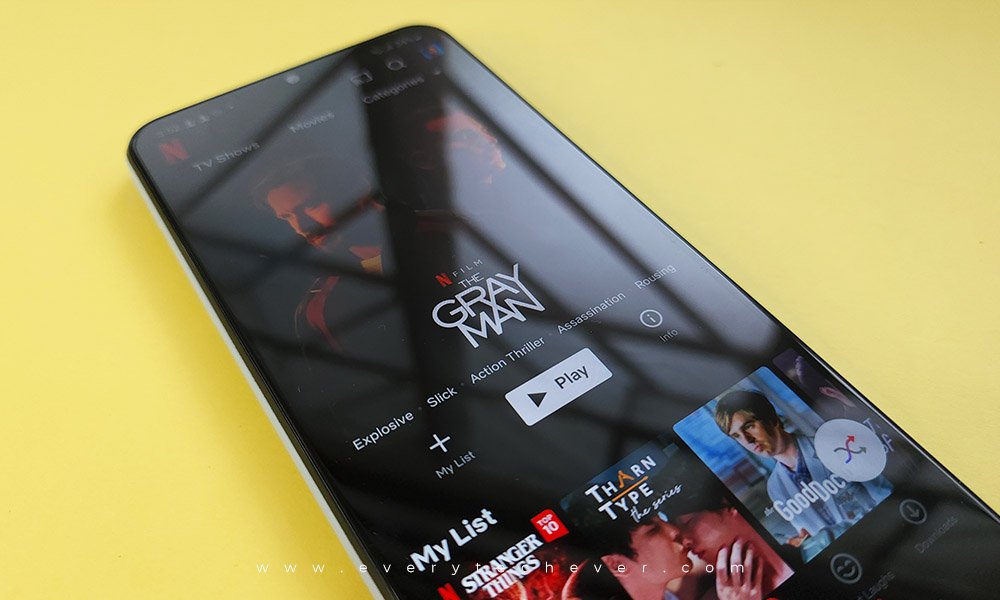 The Galaxy A13's screen is absolutely adequate when viewed straight on, despite having average viewing angles that cause brightness to decrease and colors to fade the more you tilt it away from you. It has excellent, vibrant colors that are reasonably true to life and can display a wide variety of them. The default wallpaper effectively highlights these features, and the resolution is on par with some phones that cost four times as much.
Although greater refresh rates are becoming more popular at this price, it's not surprising that it has a bog-standard 60Hz refresh rate. As a result, you could find that some other competing budget phones are a little smoother to use.
The middle of the display has a teardrop notch, and while the bezels aren't the narrowest you're likely to see, they aren't ugly either. The screen's rounded corners do seem a little bit excessive, but again, this is not a serious issue that would prevent you from getting the Galaxy A13.
The Galaxy A13 camera is great for social media
A 50MP wide, a 5MP ultrawide, a 2MP macro, and a 2MP depth camera are the four that are available.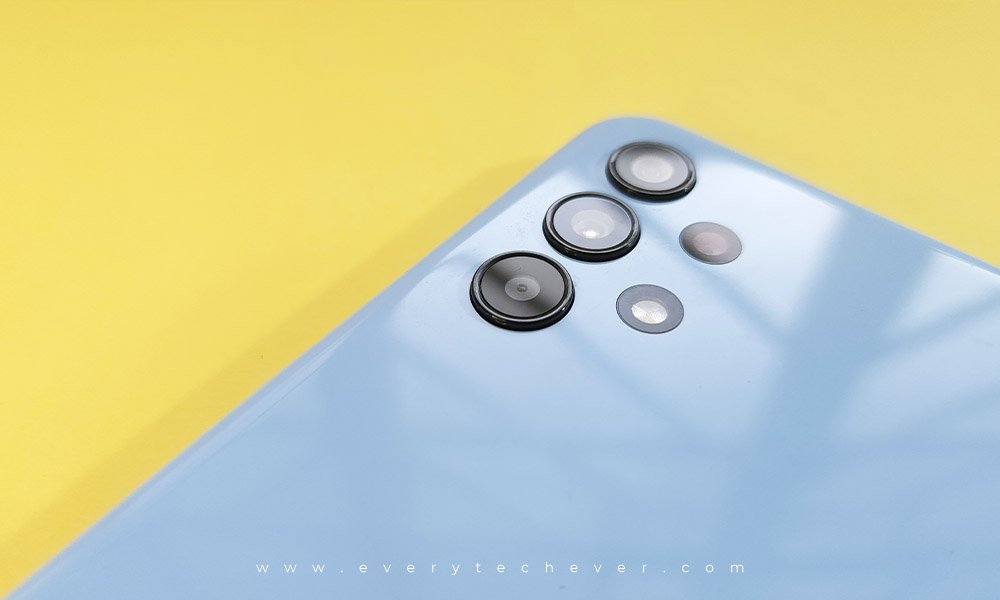 The device can capture video at 30 frames per second in up to 1080p resolution. Unfortunately, there is no stabilization, so if you don't keep the phone very still, it can be pretty shaky and unwatchable. Utilizing a third-party tool like CapCut may be necessary to stabilize video footage.
The 50MP main camera is the center of attention, and with excellent lighting and enough time to keep the phone steady, you can take some seriously gorgeous pictures with it. Even though it doesn't have an optical zoom, the digital zoom does a good job of picking out details, and the HDR processing does a good job of keeping details in both dark and light areas clear.
Here are some daylight shots taken in Puerto Princesa, Palawan: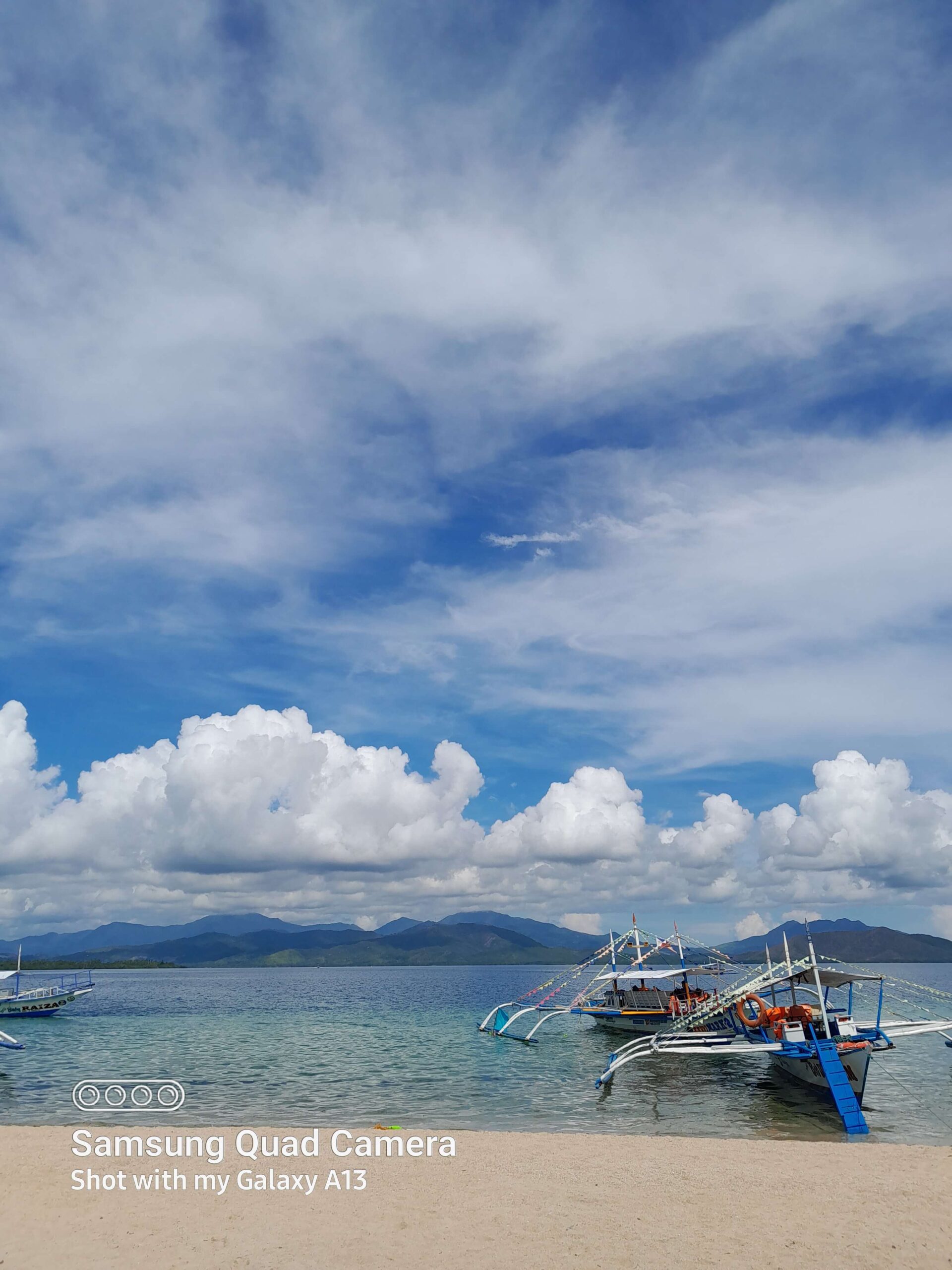 The main camera's low-light images are quite good, especially for a low-cost device. Without using an excessive level of sharpening, there is a nice amount of detail. There is hardly any noise.
Unfortunately, the Galaxy A13 doesn't have a night mode, but it can still take good pictures in low light.
Here are some lowlight shots for your consumption: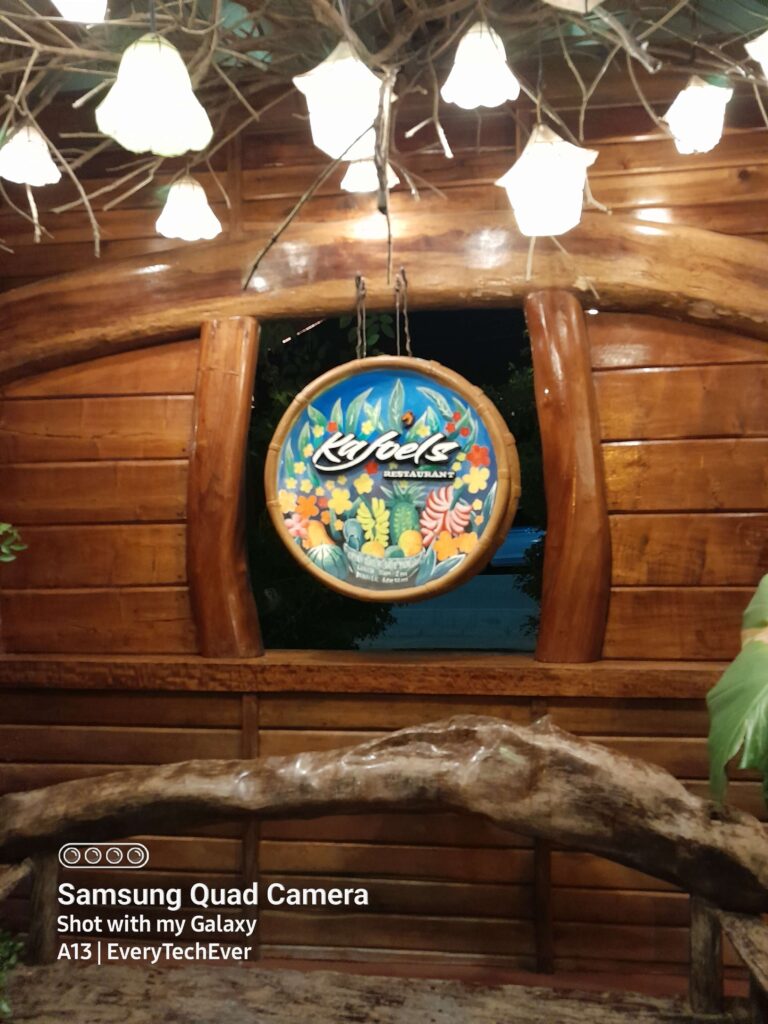 It's an awesome daily driver
Samsung's Exynos 850 chipset, 4GB of RAM, and 64GB of storage are all included in the Galaxy A13. If needed, additional storage may be added using a microSD card.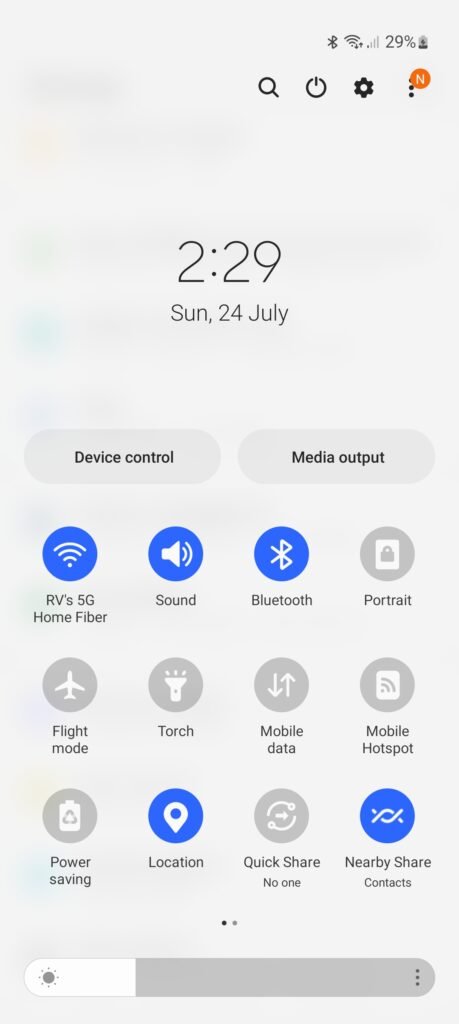 A new software framework, including Android 12 and Samsung's exclusive One UI 4.1, is included with the Galaxy A13 out of the box. Even though the popular custom software layer is now at version 4.1, the Galaxy A13 only gets a shortened version called "One UI 4.1 Core."
Check out these benchmark tests we've conducted:

Benchmarks are one thing, but in practice, its performance is rather respectable given its price.
All-day battery life!
You'll also like Galaxy A13's large battery capacity as one of its advantages. The A13's 5000mAh battery performed admirably for 14 hours and 23 minutes in PCMark's battery test.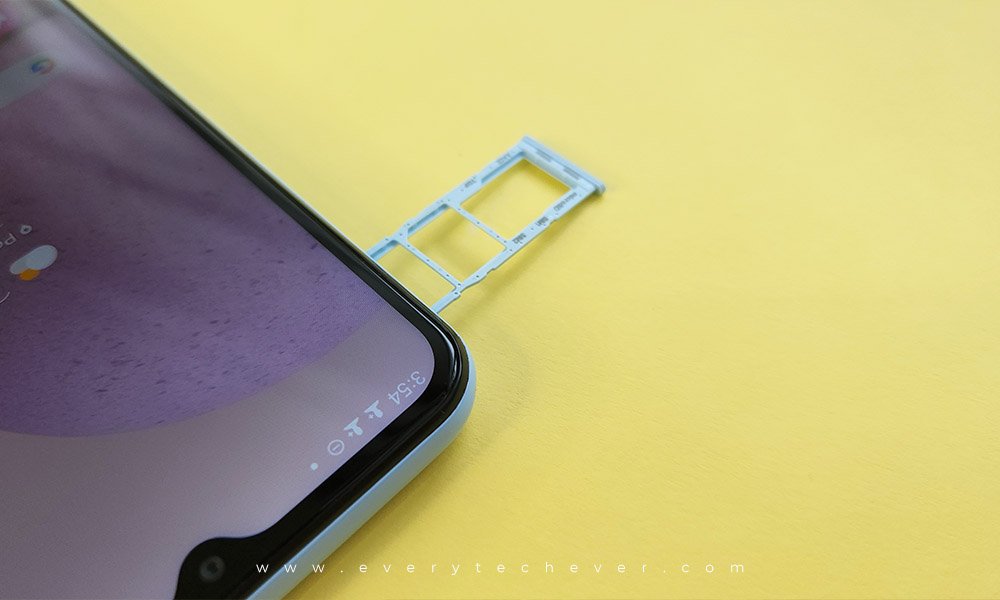 With a normal level of use, the Galaxy A13's 5,000 mAh battery should last you more than a day. If you're very careful, you might even get two days out of it. This is because of the huge battery and the less powerful internal components.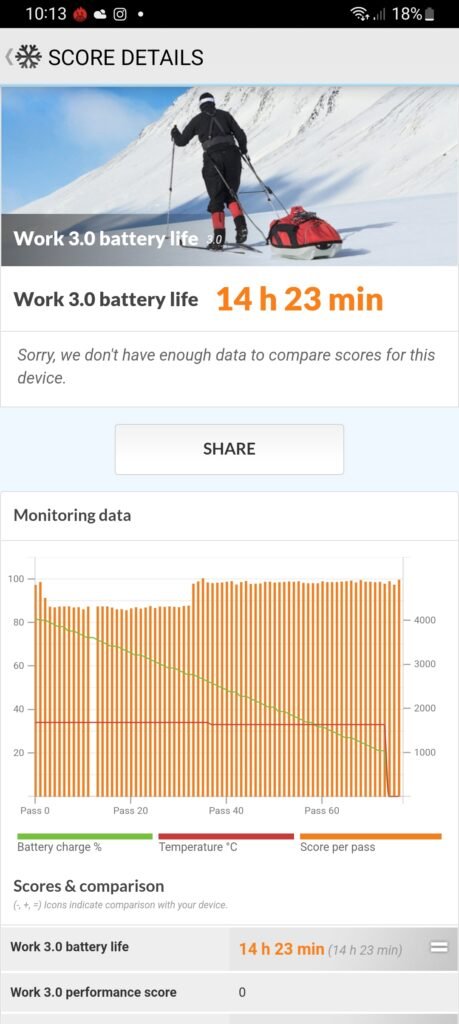 The battery level dropped by 10% after an hour of low-volume video playback on the phone with the screen at maximum brightness, indicating a total playback time of about 10 hours. You could stretch it even farther if you dimmed the screen, making long-distance movie viewing possible.
This phone only supports wired charging; wireless charging is not an option. This is to be expected for a smartphone in this price bracket. The wired charging rate is also quite decent at 25W.
Samsung Galaxy A13 Specs
Processor: Octa-core Samsung Exynos 850
Memory: 4GB
Storage: 128GB + microSD up to 1TB
Display: 6.6in 20:9 1080×2400 IPS LCD
Cameras: 50MP (main), 5MP (ultra-wide), 2MP macro, 2MP depth, 8MP front
Headphone Jack: Yes
Battery: 5,000mAh
OS: Android 12 with OneUI 4.1
FM Radio: No
Dimensions: 165 x 76.5 x 9mm (6.5 x 3.0 x 0.4″)
Weight: 195g
NFC
Wi-Fi 5
Bluetooth 5
USB 2.0 (USB-C)
Colors: Blue, black, white
Should you buy the Samsung Galaxy A13?
This is for those who desire a premium-brand phone at a reasonable price. The Samsung Galaxy A13 is the ideal choice for those of you who want to spend as little money as possible because there aren't many brand-new smartphones available for less than its asking price.
If you're trying to find a good camera, the Samsung Galaxy A13's quad-lens camera is one of the best at this price point and can produce excellent images.
Additionally, the Galaxy A13's 5,000 mAh battery and software optimization give it a battery life that is above average for people who are constantly on the go.
The Samsung Galaxy A13 is currently available in all retail stores and partner online shops across the country, for only PHP 10,490.
Follow EveryTechEver for the latest tech news and reviews, also keep up with us on Twitter, Facebook, and Instagram.