Audi of America and Verizon have announced a partnership to bring 5G connectivity to the automaker's lineup by 2024. Better software performance, quicker navigation, and speedier music and video streaming capabilities will all benefit from the increased connectivity.
It's the most recent agreement aimed at bringing better network connections to new model automobiles with more extensive software requirements than older analog ones. It also comes as automakers investigate new technologies such as vehicle-to-everything (V2X) connections, which could improve future safety and driving quality.
According to Audi and Verizon, 5G Ultra-Wideband technology will be available in the automaker's car lineup starting in the model year 2024. According to the organizations, enhanced connectivity would enable new features such as "augmented mobile services, new driver-assistance capabilities, and connectivity-enabled innovations for the automated future of driving."
Starting with the Audi A3 car in 2015, Audi claimed to be one of the first automakers to integrate in-vehicle Wi-Fi and 4G LTE connectivity. In a statement, Filip Brabec, senior VP of product planning at Audi of America, said, "We will be among the first to provide the next generation of connectivity to our customers in the US."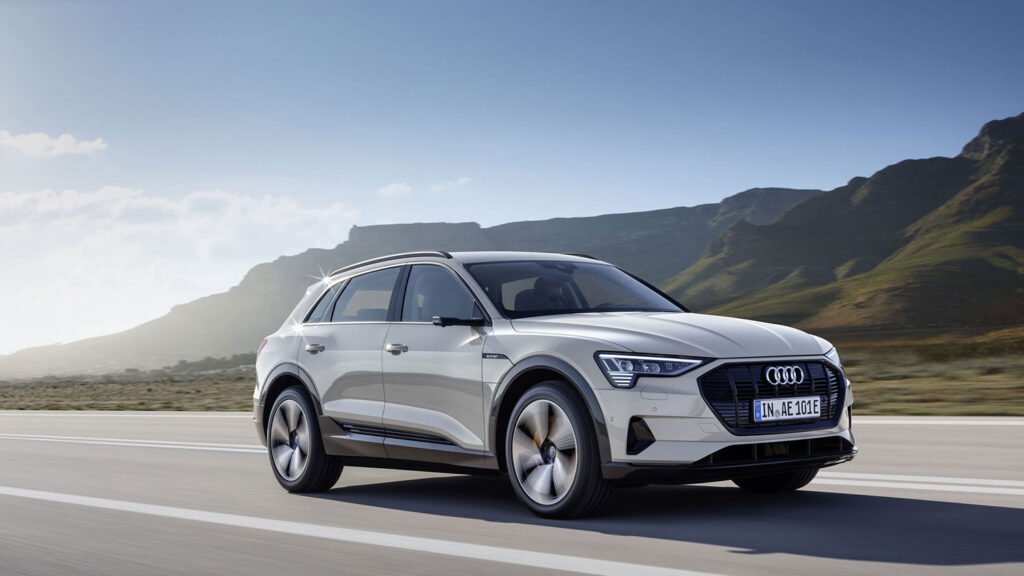 5G, which stands for fifth-generation cellular technology, has the potential to be 100 times quicker than 4G LTE, but it's proven to be a mixed bag for many smartphone users. Most cellphones that purport to use 5G aren't much quicker than 4G, and the infrastructure is taking longer than projected.
Audi was also one of the first firms to experiment with vehicle-to-everything (V2X) communication, exhibiting a novel technology that allows its cars to interact with a municipal traffic system in order to create intelligent traffic predictions. Vehicle-to-infrastructure connectivity, for example, adds a high-tech gleam to the instrument panel, according to the business, and helps upsell customers on the subscription packages required to access new capabilities.
However, the auto industry has been sluggish in developing V2X technology, and its implementation has been patchy. Mercedes equipped both the 2017 E-Class and the 2018 S-Class with V2V technology. V2V was also introduced by General Motors in the Cadillac CTS in 2017. Other automakers have started looking into cellular V2X (C-V2X), a newer technique that uses current mobile networks to relay communications.
In 2017, the Trump administration declared that an Obama-era regulation requiring new cars to be fitted with V2V technology would be repealed. Last year, tensions rose further when the FCC announced a new plan to use some of the V2X spectrum to expand Wi-Fi instead. FCC Chairman Ajit Pai advocated making the lower 45MHz of the spectrum open for unlicensed uses such as Wi-Fi and allocating the upper 20MHz for C-V2X, calling V2X "a promise unfulfilled."
Cars communicate with one another by sharing data wirelessly over an unlicensed spectrum called the Dedicated Short Range Communications (DSRC) band, which uses Wi-Fi-like technologies. The FCC has set aside a 5.9GHz spectrum for this purpose, and it is solely intended to be used for vehicle-to-everything (V2X) applications. Vehicle-to-vehicle (V2V), vehicle-to-infrastructure (V2I), and vehicle-to-pedestrian (V2P) communications – cars talking to other cars, traffic lights, and the phone in your pocket…You name it, and it's there.
Other automakers are also forming partnerships to incorporate 5G technology into their vehicles. Last year, GM and AT & T agreed to equip all Chevrolet, Buick, Cadillac, and GMC vehicles with 5G technology by the model year 2024.
Audi claims it will "collaborate with state departments of transportation, infrastructure suppliers, and technology providers to build direct C-V2X communication that can protect vulnerable road users, such as pedestrians, schoolchildren, road maintenance employees, and cyclists."