How soon is it to call the current crop of young, tech-savvy digital specialists the "vlogger generation"? Well, if the HUAWEI nova 10 Series is any indication, it's high time we did. The nova line of smartphones has constantly stood by its namesake of innovating for the stardom of youth, which has never been more upfront than with these newest device offerings: the HUAWEI nova 10, nova 10 Pro, and nova 10 SE.
Speaking of upfront, the HUAWEI nova 10 Series packs the most powerful selfie cameras on any nova yet, making for a truly spectacular vlogging experience.
All challenges accepted
Bite-sized vlogs are all the rage these days, and the 10th generation of nova benefits from HUAWEI's Multi Vision Photography system to deliver what is arguably the best selfie video phone on the market. Both the HUAWEI nova 10, and nova 10 Pro boast an industry-first 60MP Front Camera with Ultra-Wide functionality, SLR-level Bokeh, and P3 wide color gamut that produces vivid pictures and glorious 4K video capture.
The Ultra-Wide feature is especially handy for expanding the field of view during self-portraits or videos, letting young users of today get more backgrounds in a frame or snap a big group of people effortlessly.
The HUAWEI nova 10 Pro is also fully equipped with an additional front lens that enables Dual Autofocus duties and Instant AF with Quad Phased Detection. This setup allows for the detection of phased data in both horizontal and vertical directions, and up to 5X selfie zoom on stills and video, perfect for filming active subjects while maintaining crisp clarity with every dance challenge, recipe hack, or make-up tutorial.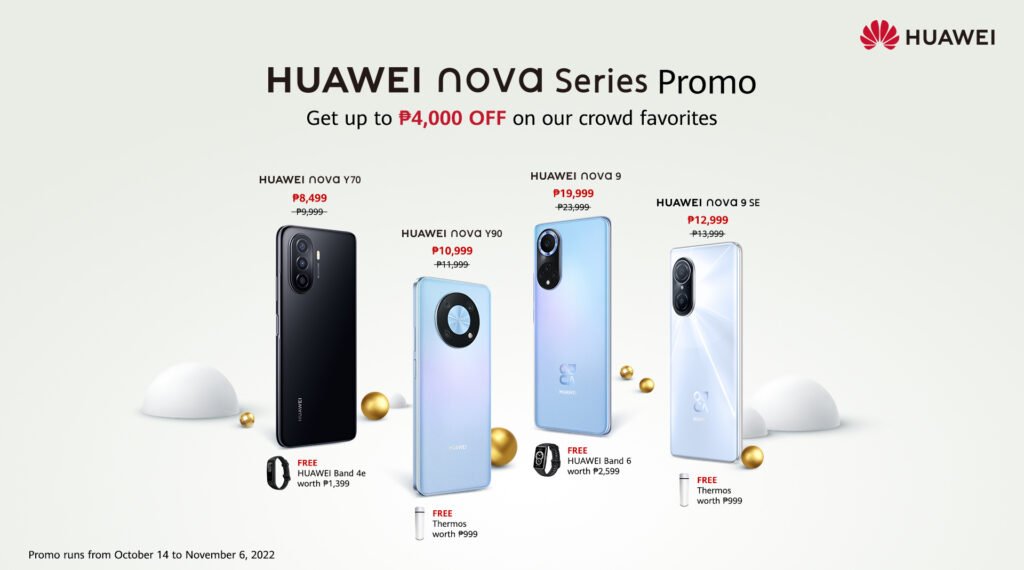 High-end selfies incoming
Professional-grade self-portraits are now just a tap away, thanks to the HUAWEI nova 10 Series' upgraded bokeh algorithms which show results flawlessly when the Portrait Video and Motion Blur functions are activated, and in use. The AI Texture Skin algorithm in particular also creates Super Night Selfies that highlight facial features even in low-light environments.
On the HUAWEI nova 10 Pro, the HUAWEI XD Fusion Engine takes selfies to SLR levels of quality by intelligently separating subject features from the background, right down to the finest hair strands. The result: stunning self-portraits whenever and wherever the user feels like it.
Creativity on tap
A lot of the time, memorable and exciting events happen on the most unexpected occasions — the kind that the HUAWEI nova 10 Series is made for. Adding to the list of its revolutionary features is the Dual-View Video function that enables multiple cameras of the series to shoot simultaneously, offering a multi-camera shooting experience. Thanks to the powerful dual autofocus capability of the HUAWEI nova 10 Series, aspiring content creators, gaming streamers, and fashion and beauty gurus can keep their appearances in the frame while showcasing their facial details and accessories. Making it even better is its ability to record it in exquisite 4K quality, which offers excellent resolution and light sensitivity. A Picture-In-Picture Mode function can also be explored and played around with, as it is guaranteed to bring more spice and enjoyment to usual video rolls and footage. Believe it or not, these HUAWEI nova 10 Series' One-Click Video Creation offerings can smartly compile all relevant highlights into one awesome video, ready for sharing.
Huawei's nova 10 Series line aims to bring out the most brilliant aspects of youth culture for the world to see. What's more, the Series' technological excellence puts the user center stage, bathed in that brilliant light, the star of their own show.
HUAWEI nova loyalists are also in for a treat with the ongoing HUAWEI nova Series Promo that offers up to PHP 4,000 off on the different crowd favorites. To top it all off, Huawei is offering a Trade-In-Promo that lets users snatch up to PHP 30,000 discount on new HUAWEI nova smartphones, in exchange for old units — happening at over 90 Huawei Experience Stores nationwide.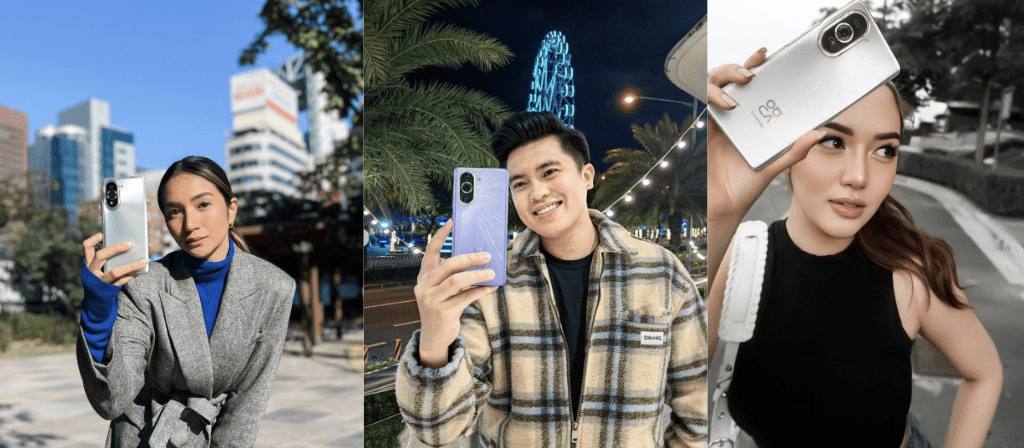 Don't skip a beat, and get your hands on these new selfie video must-haves now! Pre-order at offline and online HUAWEI Stores authorized retail outlets, and leading e-commerce sites Shopee and Lazada:
HUAWEI nova 10 Pro

Inclusive of a HUAWEI Watch GT2 Pro pre-order freebie worth PHP 9,999 for grabs until October 27, 2022

HUAWEI nova 10

Inclusive of a HUAWEI Freebuds 4 pre-order freebie worth PHP 5,599 for grabs until October 27, 2022

HUAWEI nova 10 SE

Inclusive of a HUAWEI Freebuds SE pre-order freebie worth PHP 2,499 for grabs until November 3, 2022