As we continue to evolve into hybrid working and learning, virtual meetings have become part of our lives. Even online parties and reunions with family and friends are now a regular occurrence.
Having reliable headsets and webcams is now essential to ensure that when we show up for virtual gatherings and collaborations, everyone can see and hear us clearly.
Logitech headset accessories can boost our presence in the online space with high-quality, innovative microphones and cameras that help minimize distractions and background noise.
Logitech gears that make a difference
Headsets with premium quality microphones are crucial at any online meeting – whether discussing projects for school, consulting with officemates, or catching up with loved ones, a mic that delivers crisp audio sound makes a difference.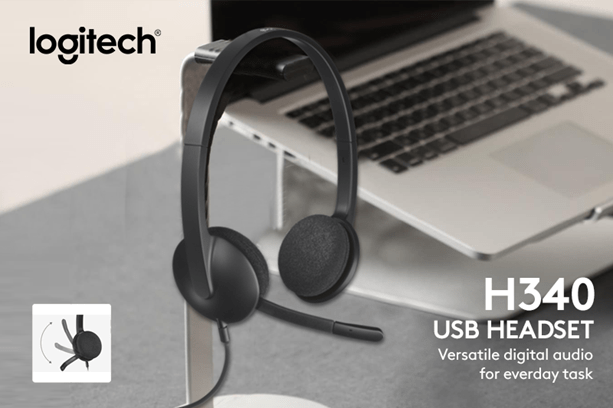 The Logitech H340 USB Computer Headset could be your go-to headset. Its simple plug-and-play USB-A connection is very reliable. You can get up and stretch with the 180cm long cable, and its adjustable headband is comfortable. The noise-canceling microphone brings crisp digital audio for calls.
The Logitech H111 Stereo Headset is a 3.5mm multi-device headset that is excellent for work, school, and catch-up chats over voice calls, Skype, webinars, and more. You won't miss any part of the conversation even as you move around with its long 235cm cable.
You can mute calls or adjust the volume accordingly with the in-line controls of the H151 Stereo Headset.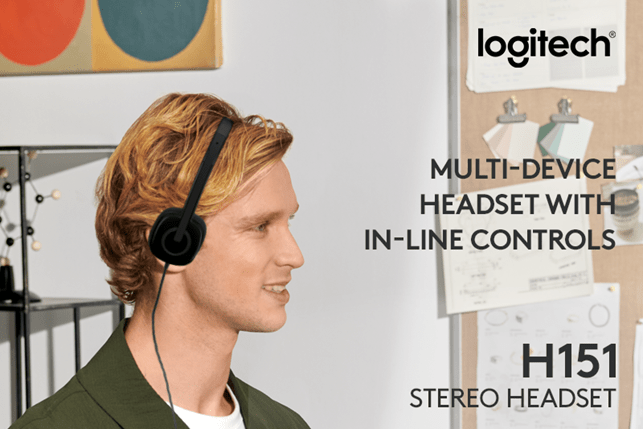 The Logitech H370 USB Computer Headset gives you more space to move about while staying connected with its 240-cm cable. It is most suited for lengthy business meetings, hanging out with classmates while collaborating on a project, or spending hours online with loved ones. It has a noise-canceling mic, in-line controls, and an adjustable headband.
See each other clearly
Do you have a coffee date with old friends who now live in different time zones? Or an online job interview? Or a thesis presentation at school? Triple check your webcam. Or better yet, get a Logitech webcam to give you confidence that everything will go smoothly.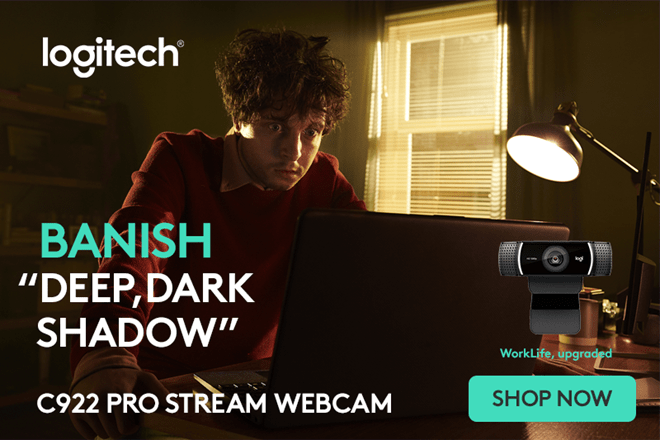 The Logitech C922 PRO HD Stream Webcam is your best partner for serious live streaming. It has options of Full 1080p at 30fps or hyperfast HD 720p at 60 fps. It will not fail you – audio will not drop. Best of all, it will put you in the best light with its glass lens HD autofocus and auto light correction and a 78-degree diagonal field of view. A free three-month premium XSplit license is also included.
The Logitech C920 HD PRO Webcam minimizes distractions and gives you the assurance that you will be clearly seen and heard. It has automatic noise reduction and two built-in microphones for natural stereo audio. It has a Full HD 1080p video for high-quality calling and recording. Its full HD 5-element glass lens and premium autofocus capture high-definition images and provide the automatic light correction.
With the Logitech C505 HD Webcam, you have more streaming options and flexibility. You can move around and still carry conversations up to 3 meters away, thanks to its long-range mic. You also have more options for mounting your webcam with the extra-long 2m USB-A cable.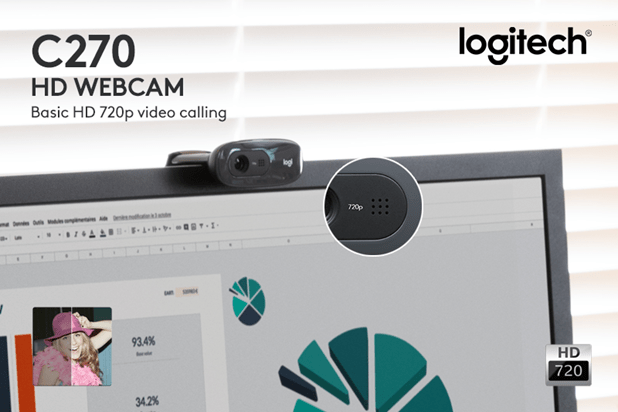 The Logitech C270 HD Webcam gives you widescreen HD video calls. It has a built-in noise-reducing mic that can handle conversations up to 1.5 meters away.
Order online and at local shops
Logitech peripherals are available at the Logitech Flagship Store in Lazada, Logitech Official Store in Shopee, and other partner retail stores nationwide. Logitech products are also available at partner outlets, PC Express, Silicon Valley, DataBlitz, Octagon, Electroworld, Complink, iTech, Techwarez, Gameone, Interpace Computer Systems, GameXtreme, TTI, GameOne, DynaQuest PC, Digi-Serv Solutions, Concept Computer, NUTECH, DFE (Davao Futurebright Enterprises), Villman, PCWorx, Abenson, Digistore, and Greenware.
Visit the Logitech website and official Facebook Page to learn more.