The start of the year has always been exciting for Galaxy fans all over the world. In 2021, Samsung introduced the Galaxy S21 Series 5G at the Galaxy Unpacked event, designed to be epic in every way with its revolutionary contour-cut camera design, powerful performance, and intelligent battery to outlast the day. This year, Samsung welcomed 2022 with the Galaxy S21 FE 5G packed with fan-favorite features of the loved series.
To make the year more epic, the tech brand teases the upcoming Galaxy Unpacked event revealing that a new Galaxy device is set to break the rules and start the next chapter in smartphone history.
"At Galaxy Unpacked in February 2022, we'll introduce you to the most noteworthy S series device we've ever created. The next generation of Galaxy S is here, bringing together the greatest experiences of our Samsung Galaxy into one ultimate device," shared TM Roh, President, and Head of MX Business.
"With it, you will own the night – taking the best and brightest photos and videos you've ever captured with a phone. You will also dominate the day with power, speed, and tools that can't be found elsewhere. You will enjoy cutting edge-innovations made possible thanks to the smartest Galaxy experience yet. All while feeling good about being part of the most sustainable Galaxy ecosystem. And, yes, you will help Samsung rewrite the future of smartphones once again," he added.
Join Samsung as they go live to unveil the latest Galaxy innovation via the #SamsungUnpacked on February 9, 2022, Wednesday, 11:00 PM Manila Time on Samsung.com, Samsung's official Facebook or YouTube account.
An exclusive offer awaits those who pre-register at samsung.com/ph/unpacked.
Discover all the details about Samsung's forthcoming flagship smartphone
The flagship "S" series from Samsung is one of the most popular premium phones on the market. The smartphone powerhouse combines all of the latest technological breakthroughs into the "S" series, including the latest chip, greatest cameras, brightest display, and so on. Leaks and theories about the forthcoming Galaxy S22 series are circulating online as we move closer to 2022. These leaks, as usual, give us a glimpse of what to expect from Samsung's forthcoming flagships. Here's everything we know about the Galaxy S22 thus far, including pricing and availability.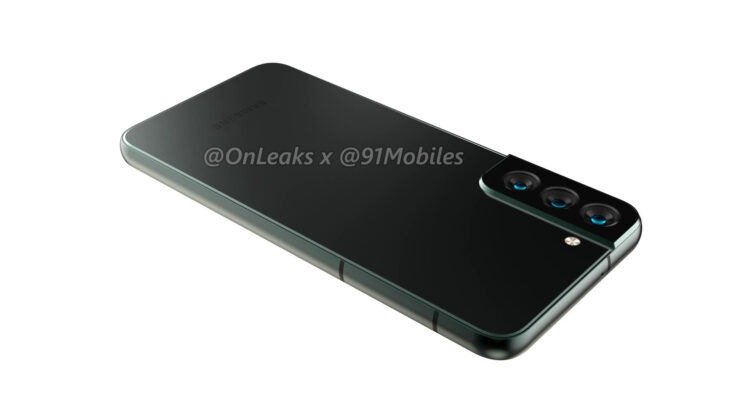 We haven't seen any pricing information for the Galaxy S22 phones yet, but we expect Samsung to keep the same prices as the Galaxy S21 phones. This means the Galaxy S22 will likely start at $799, with the Galaxy S22 Plus at $999 and the Galaxy S22 Ultra at $1,199. Note that these are only rumored prices based on the phone's current leaks. You might expect costs to rise if Samsung decides to introduce a slew of new features and improve a variety of areas of the devices.