Looking back, Samsung has changed the game in the smartphone category with its cutting-edge Galaxy S Series lineup. Since it first launched the series in 2010, Samsung has introduced several camera innovations that brought mobile content creation to a whole new level. Here's why:
Cameras that make memories last a lifetime
Samsung introduced a new perspective on camera smartphones by having the Panorama Shot mode in the first Galaxy S Series in 2010, giving a wider view to users. But it didn't end there. When the Galaxy S2 came, it gave Samsung fans the capability to capture memories at night through its enhanced camera that comes with an LED flash.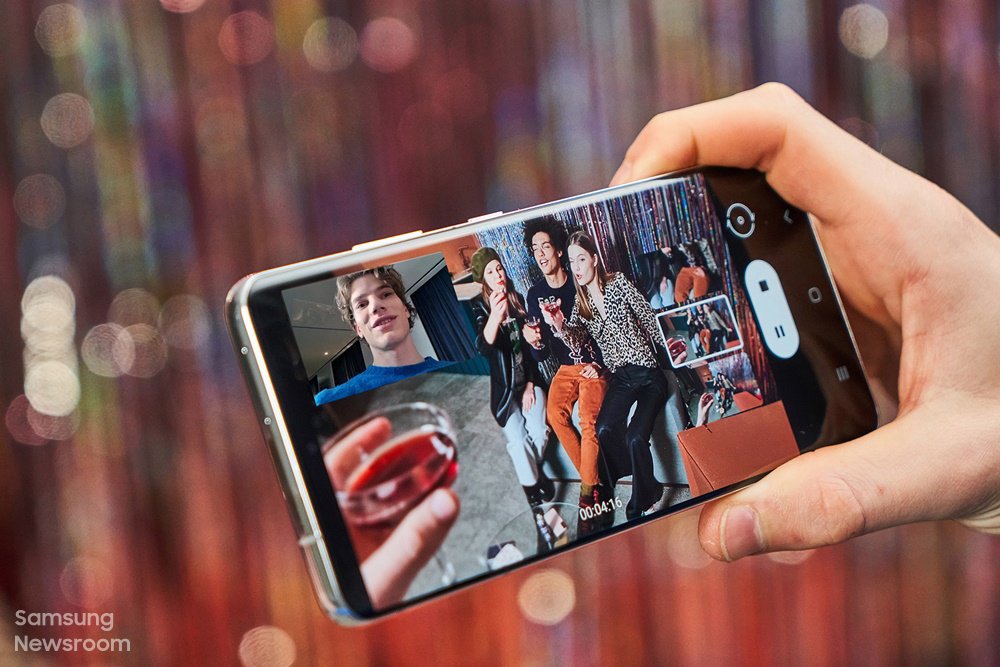 Allowing fans to capture more in a single click, Samsung brought the Burst Shot in 2012's Galaxy S3, allowing them to take up to 20 shots in just 3.3 seconds. For creators who want to capture both ends of their cameras, Samsung came up with the Dual Shot on the Galaxy S4 that can simultaneously take photos with both the front and rear lenses.
Capturing moments in a flash? Samsung made sure that this will be possible with the Galaxy S6's Quick Launch that starts the camera in just 0.7 seconds.
High-quality photos for the books
Apart from introducing new innovations, Samsung improved its cameras to capture lasting memories in high quality. The Galaxy S7 brought the dual pixel image sensor featured in high-end DSLR cameras, to allow users to quickly snap crisp and clear photos even when they're in the dark. Selfies are also clearer through the Selfie Flash Mode. Then, with the huge display of the Galaxy S8, Samsung added gesture-based controls so users can capture moments at ease. Apart from that, the tech brand also improved its image signal process algorithm for clearer, stable images regardless of time or place.
Low light photography has been a trend since then and Samsung made sure that Galaxy fans can take the best memories at whatever time of the day. With the Galaxy S9's Dual Aperture camera, users can adjust the lighting of their cameras capturing clearer pictures even in the dark.
Pro-grade cameras bring epic adventures to life
In 2019, Samsung changed the game for content creators by introducing the Super Steady mode in the Galaxy S10, letting adventurers capture stable photos and videos. Shooting from a distance? Samsung got creators covered with the Galaxy S20's Space Zoom function paired by a Hybrid Optic Zoom with AI-powered digital zoom. This lets Galaxy fans capture images up to 100x. The lineup also brought its most enhanced camera yet with the Galaxy S20 Ultra's 108MP lens and the 64MP shooter of its base and plus variants.
These bold innovations led to the introduction of Samsung's best camera smartphone yet in 2021, the Galaxy S21 Series 5G. The series is the tech brand's first smartphone to feature two telephoto lenses and have five cameras in total. It also introduced features like the Director's View and Vlogger's View, allowing content creators to shoot videos simultaneously using the rear and front cameras. The lineup also comes with 4K lenses bringing a super smooth 60fps video, a camera fit for vloggers and videographers alike. While its 108MP main camera makes sure creators will have the clearest and crispest content for their social media pages.
Breaking the rules with Samsung
For years, Samsung brought these innovations to life to transform the lives of Galaxy fans all over the world. This year, Samsung is ready to break the rules as they introduce the new standard for smartphones. Its much-awaited noteworthy Galaxy device is set to own the night and dominate the day letting Samsung fans breakthrough epic moments anytime and anywhere.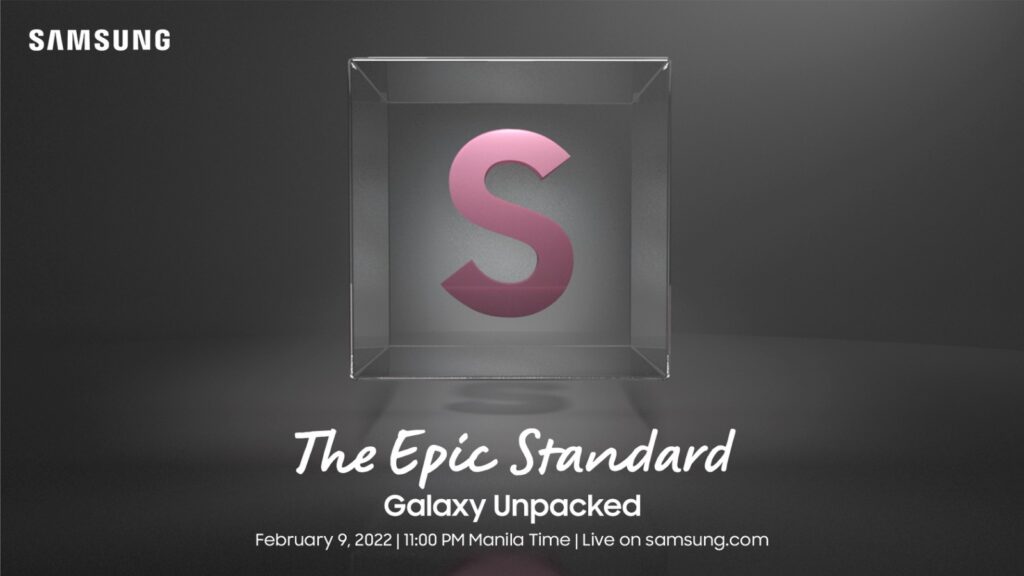 "At Unpacked in February 2022, we'll introduce you to the most noteworthy S series device we've ever created," according to TM Roh, President, and Head of MX Business. "The next generation of Galaxy S is here, bringing together the greatest experiences of our Samsung Galaxy into one ultimate device."
Know more about this latest Galaxy innovation via the #SamsungUnpacked on February 9, 2022, Wednesday, 11:00 PM Manila Time on Samsung.com, Samsung's official Facebook or YouTube account.
An exclusive offer awaits those who pre-register at samsung.com/ph/unpacked.