Samsung Galaxy S22 and S22+ are now official
Samsung's all-new flagship smartphones include revolutionary camera.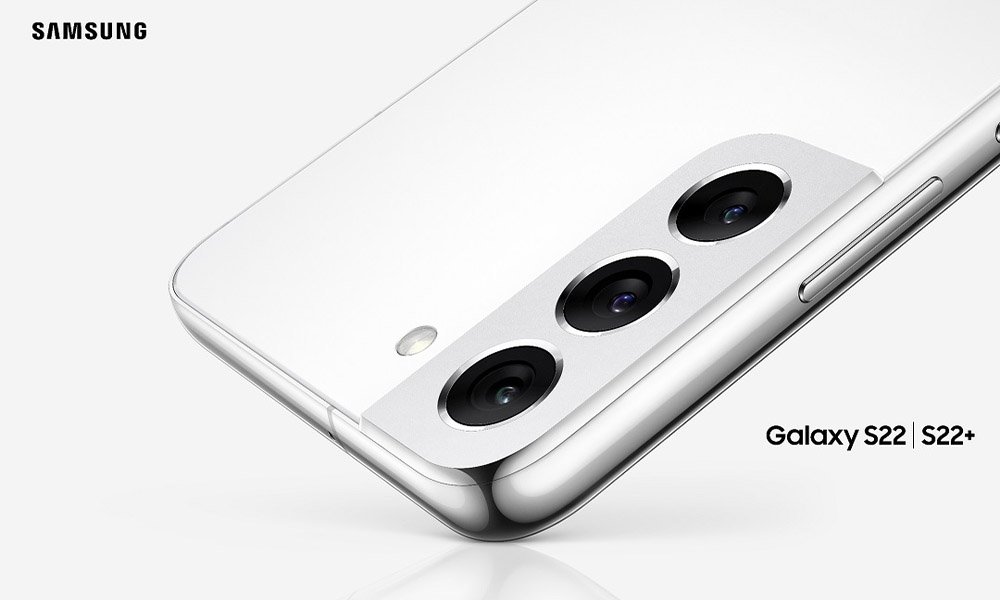 Samsung today unveiled Galaxy S22 and S22+, two flagship devices that power creativity and self-expression. Galaxy S22 and S22+ introduce dynamic cameras with advanced intelligent image processing to make every moment epic. Built with a bold, sustainably conscious design, Galaxy S22 and S22+ are designed to be both beautiful and environmentally conscious.
"Our smartphone cameras have transformed the way we create, share, and communicate. Through photos and videos, we express ourselves and connect with the people we care about," said TM Roh, President, and Head of Samsung Electronics' MX (Mobile eXperience) Business. "That's why we focused on designing our latest S series devices with groundbreaking camera capabilities that work day and night, powered by our best mobile performance yet." 
Own the Night with Samsung's Most Intelligent Camera Yet
Galaxy S22 and S22+ are designed to deliver next-level camera experiences, so people can connect and share wherever they are. With the Galaxy S22 series' revolutionary new Nightography features – like the 23% larger sensor than S21 and S21+ and Adaptive Pixel technology – your camera is designed to let in more light, draw out details, and capture colors that make your content pop, even in the dark. Both Galaxy S22 and S22+ are built with a powerful 50MP main camera, 10MP telelens, and 12MP ultra-wide lens, so you always get high-quality shots.
When you're capturing videos with friends, the new Auto Framing feature detects and tracks up to 10 people and automatically adjusts the camera's focus, so your camera captures everyone clearly. Both devices are powered by advanced VDIS technology which minimizes vibrations, so you get smooth, sharp footage even when you're on the move.
Galaxy S22 and S22+ are also equipped with Samsung's latest AI technology that takes your photos to the next level. It's easy to take perfect Portrait Mode photos with the new AI Stereo Depth Map, and your subjects will look better than ever with even the smallest details appearing crisp and clear thanks to a sophisticated AI algorithm. The same works for your favorite furry friend: Galaxy S22/S22+'s new Portrait mode helps prevent pet hair from blending into the background, so you always get the best shot of your pet.
Power and Performance that Keep up with Your Life
From work to home, Galaxy S22 and S22+ are designed to power you through even the busiest days with the first-ever 4nm processor on a Galaxy smartphone. It powers our most advanced AI and ML processing to date, delivering unrivaled performance for all your streaming and productivity needs. What's more, network behavior analysis streamlines your app performance by automatically detecting which app you're using and directing the most power there – so steaming, surfing the web, and navigating apps have never been smoother.
A lightning-fast processor demands power that can keep pace. Galaxy S22 is built with a robust all-day battery and 25W fast charging that never slows you down, and Galaxy S22+ features a super powerful battery that can last even longer than a day on a single charge. Galaxy S22+ also offers 45W super-fast charging, so you don't have to wait when your power is running low.
Streaming a movie or your favorite show will look even better on Galaxy S22 and S22+'s beautiful displays. Both devices come equipped with a Dynamic AMOLED 2x adaptive 120Hz display, designed for the best in gaming and watching. Whether you choose Galaxy S22's premium 6.1-inch display or Galaxy S22+'s 6.6-inch, each screen is built with intelligent Vision Booster technology that automatically adjusts the display to the lighting around you and enhances the color contrast, so you can enjoy the best possible view of your content. Plus, hardware performance enhancements have improved display brightness – S22 has a peak brightness of 1,300nit while S22+ features a peak of 1,750nit.
S22 and S22+ will also ensure you can always stay connected and collaborative. Through our partnership with Google, you can enjoy Google Duo live sharing to view photos in Gallery with friends or write meeting notes with colleagues on Samsung Notes – even while you're apart.
Design to Perfection and Built to Last
Both Galaxy S22 and S22+ feature the S series' iconic, fan-favorite Contour-Cut design that blends the camera seamlessly into the housing. To create a sleeker and more refined look, Samsung built both devices with a distinctive flat display, complete with a luxurious glass and haze finish. Now, the S series camera housing is designed to match the color of the device's body with a slim and symmetric metal frame for a seamless look. The result is a balanced, unified design that's modern, fashionable, and sleek. Both the Samsung Galaxy S22 and S22+ are available in Phantom Black, Phantom White, Green, and Pink Gold.
And that stunning design is built to last: the Galaxy S22 Series presents Samsung's most durable mobile devices yet. Galaxy S22 and S22+ are the first S series models made with Armor Aluminum – our strongest aluminum frame, so you can take your phone anywhere with peace of mind. The Galaxy S22 series is also the first smartphone to feature the new Corning® Gorilla® Glass Victus®+. The S22 series devices are equipped with this tough glass on the front and back, so you can worry less about accidental drops.

The vivo Y02s is a slim yet powerful entry-level smartphone
An entry-level smartphone as your daily driver.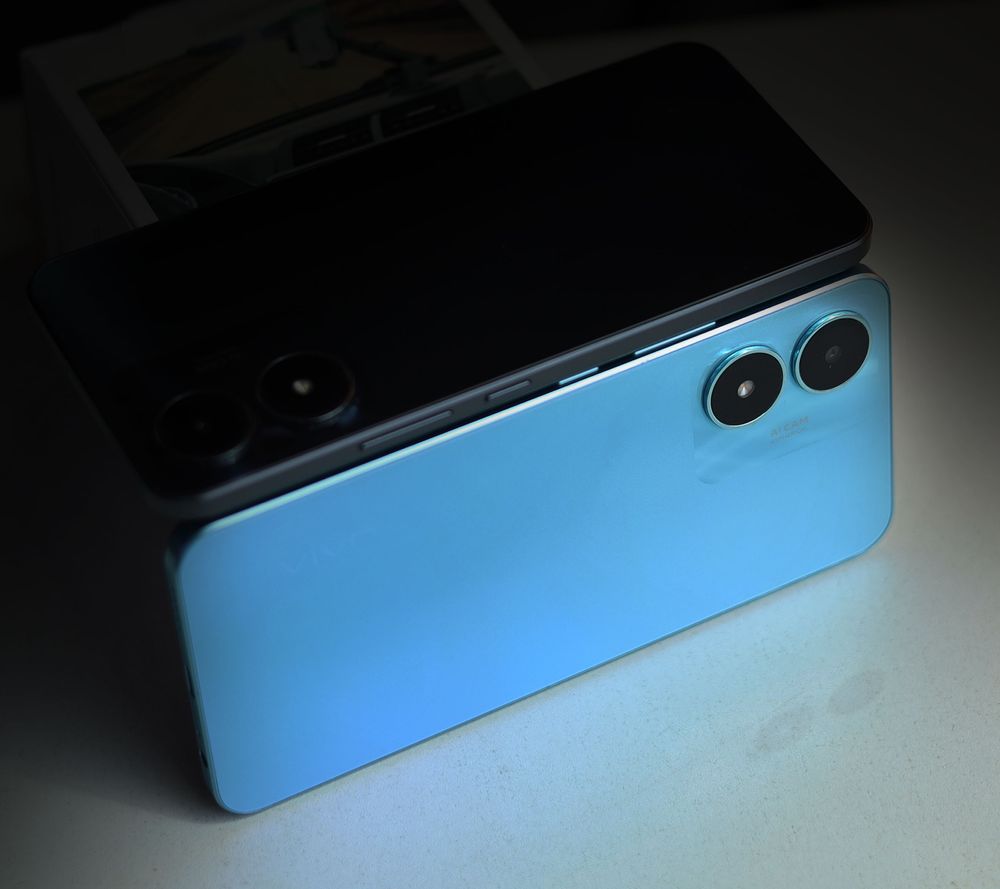 Report has it that vivo is gearing up to launch yet another entry-level smartphone that is said to be the successor of the vivo Y01 — the vivo Y02s. 
Vivo has been on top of its game when it comes to launching smartphones that meet the users' digital needs — from entry-level to flagship, vivo ensures that there's a vivo smartphone perfect for its fans from all walks of life — and the innovation never stops.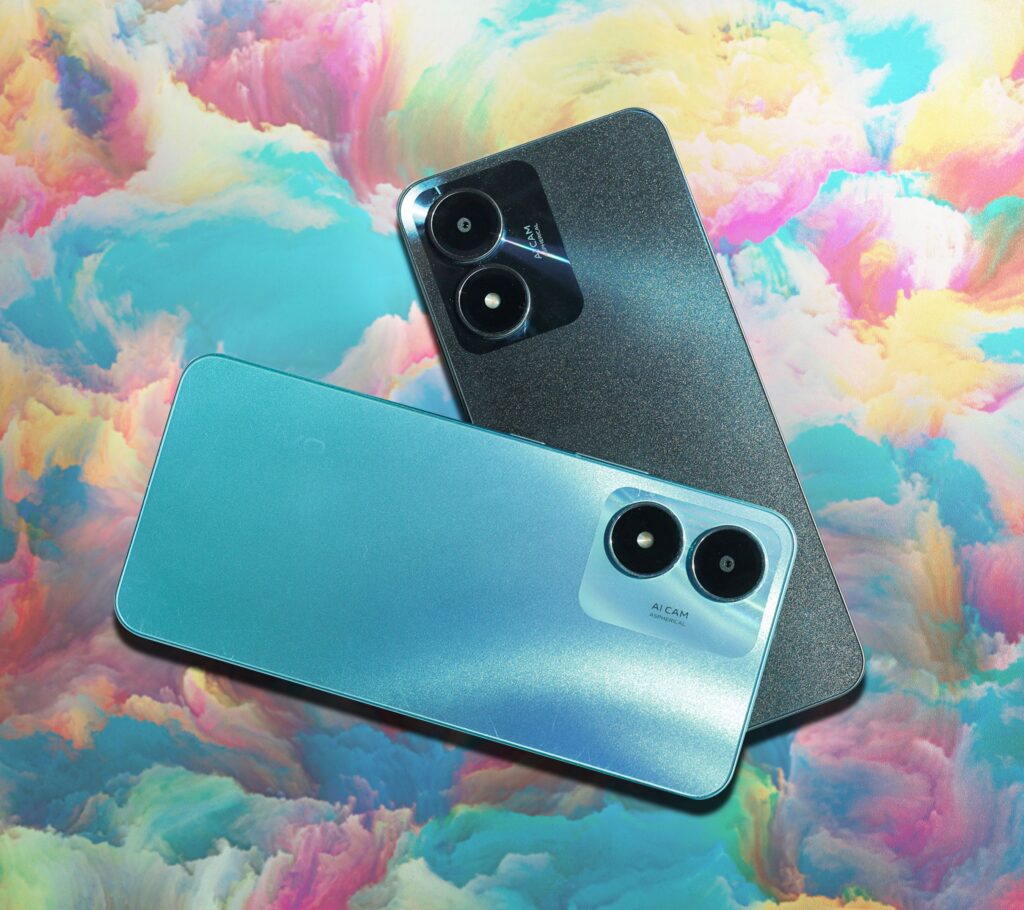 This new addition to the vivo Y series smartphone line is rumored to house a 5000 mAh battery and is allegedly the thinnest design ever in its price range with only 8.15 mm thick. If that's the case, users can expect a slim vivo Y02s that will surely offer a comfortable grip with an immense battery capacity.
Based on the leaked photos, the vivo Y02s comes in two stylish colors: Flourite Black and Vibrant Blue, and already supports a USB Type-C port. It is also tipped that the upcoming vivo Y02s is powered by MediaTek Helio P35 chipset which will offer consumers a smooth performance and might come paired with 3GB RAM and 32GB ROM, allowing users to save more photos and files without hassle.
vivo surely knows how to combine style and quality together without breaking the pocket of its consumers. vivo is yet to disclose the official price of the vivo Y02s but it is expected to launch in the Philippines soon! Stay tuned for more details. 
Special deals on Nokia smartphones this rainy season
From July 29 until September 30, you can save up to Php 1,000 off and get amazing freebies and bundles!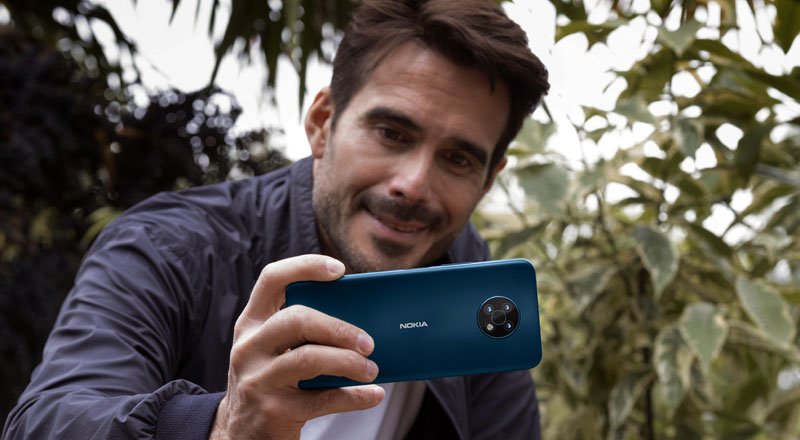 Making the cloudy days brighter, HMD Global, the home of Nokia phones, announces deals and promos for fans to enjoy this wet season. Selected Nokia smartphones and tablets came with awesome discounts and are bundled with classic, limited-edition branded umbrellas and hoodies that are perfect for the weather.
From July 29 until September 30, customers can save up to Php 1,000 off of Nokia smartphones, and get amazing freebies and bundles: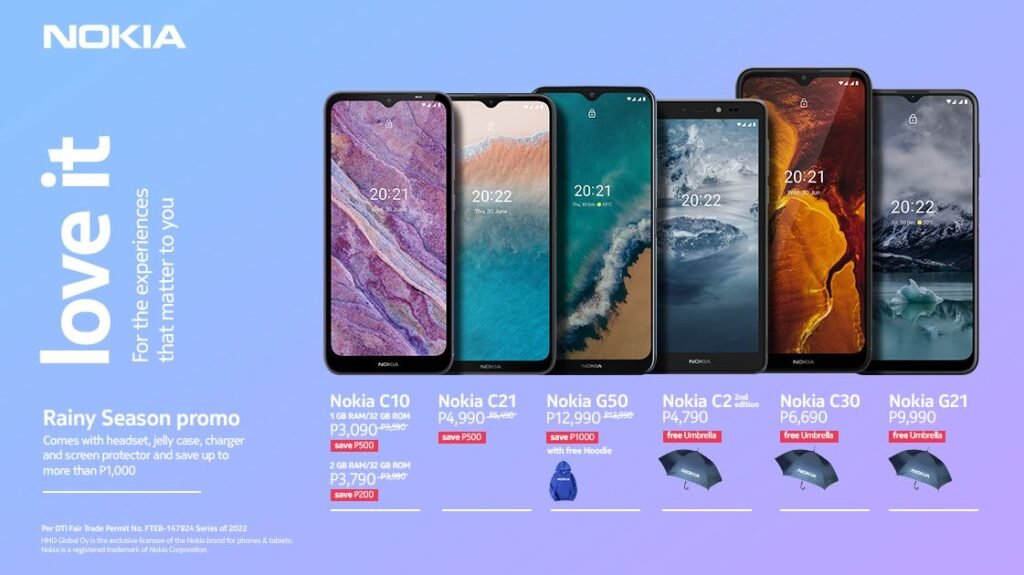 Experience a full-day battery life, big and crystal-clear HD+ screen with the Nokia C10. Get over 10 per cent off with the Nokia C10 1GB RAM and 32GB storage, now available for only Php 3,090 from its original price of Php 3,590. From its original price of Php3,990, the Nokia C10 in 2GB RAM and 32GB configuration, has a 5 per cent slash off for a discounted price of Php 3,790.
Enjoy legacy durability wrapped in a stylish and sturdy exterior and all-day battery life of the Nokia C21. With 2GB RAM and 32GB memory in Dark Blue and Dark Grey colour variant receives a Php 500 off discount, from its regular price of Php 5,490, now at Php 4,990.
Grab the Nokia G50 that boasts two-day battery life 18W fast-charging technology and a 49MP triple-lens camera with AI smarts for as low as Php 12,990, a whopping Php 1,000 off from its original price of Php 13,990. You can also get a limited-edition Hoodie for every purchase of the smartphone.
Three Nokia smartphones – Nokia C2 2nd edition, Nokia C30 and Nokia G21 come with an umbrella freebie.

The Nokia C2 2nd edition offers optimal storage that makes it easier for users to customize the device and make it their own. It is available in 2GB RAM and 32GB configuration in grey colour variant for Php 4,790.
Enjoy watching animated videos with Nokia C30's huge 6.82-inch HD+ screen and supersized 6000mAh battery that gives users enough energy for up to three days on a single charge. Get this device with 3GB RAM and 64GB memory in a green colour variant for Php 6,690.
Fans can capture exciting moments with the newest member of the G-series, the Nokia G21, with its 50MP triple-lens camera to create professional-looking photographs. Available in 6GB RAM and 128GB storage in Nordic blue (navy) colour variant at Php 9,990.

In an extended offer from HMD Global's latest tablet, fans can get the Nokia T20 with the new Nokia Wired Headphones bundled for Php 10,990. The Nokia T20 has optimum durability and a powerful 8200mAh battery for non-stop web-surfing can be perfectly paired with the Nokia Wired Headphones that support users with pumping bass and powerful sound through the accessory's lightweight foldable design and comfortable cushions.
Relax amid the rainy days
Staying at home for safety during the wet season can be spent in relaxation. Enjoying one's family or me-time with the Nokia C10 hits the spot, with its big crystal-clear HD+ screen for binge-watching favourite shows, Youtube and TikTok videos.
It comes with AndroidTM 11 (Go Edition) software to keep data safe and the phone running smoothly as one spends their recreational activities virtually.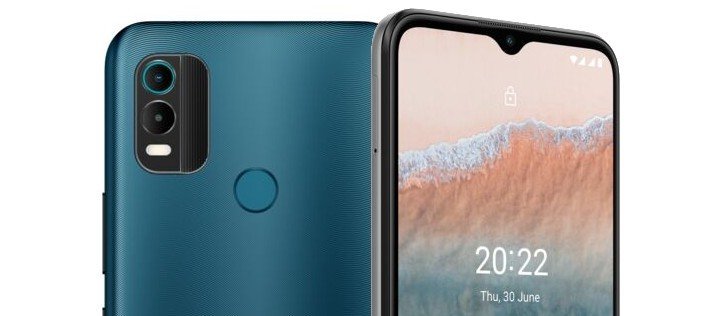 Stay productive at home
Let the rain pour while you work using the newest family member of the C-series – the Nokia C21. The Nokia C21 boasts a streamlined operating system on a higher memory smartphone with a multi-core processor that brings efficiencies without sacrificing the signature all-day battery life – download at speed and enjoy fast app opening times, for an even snappier, more productive experience.
The Nokia C21 smartphone also comes with AI-powered ​face unlock and is now supported by a fingerprint sensor for extra security and convenience. This way, users can be assured that every file on their phone is safe.
Explore creativity indoors
Staying indoors can be an opportunity to create amazing content with the Nokia G50. The smartphone's impressive 49MP triple-lens camera with AI smarts can capture life's precious moments anywhere and anytime.
Taking a video with Nokia G50 will also give users a good result, thanks to the video stabilization technology that ensures steady frame shots.
Maintain peace of mind with the family
For carefree family time with the young ones indoors, the Nokia C2 2nd Edition gives users peace of mind, being a super-tough smartphone thanks to its durable inner metal chassis. The smartphone is designed to withstand the roughness and tumble of everyday activities.
An accessible smartphone to amplify one's selfie-game at home while the rain is pouring outside, the Nokia's C2 2nd Edition's front and rear camera can give users good quality photos even in low light settings while indoors.
Worry no more with online classes and meetings
The weather may push everyone to do their daily tasks and activities remotely at home. The Nokia C30 has fans covered with its huge 6.82-inch HD+ display that they can maximize for working or studying from home, navigating online meetings and presentations with ease. Study and work breaks are now made more meaningful with some well-earned catching up on online video series with its massive display.
Hardworking individuals require a battery that can keep up. The Nokia C30 sports a supersized 6000mAh battery giving users enough energy for up to three days on a single charge. One can upskill, stream and connect to those that matter most to them, worry-free.
Last longer for emergencies
Due to the heavy rains and strong winds, power outages are inevitable during this time of the year. Good thing the new Nokia G21 has an unmatched three-day battery life that users can rely on, even on a full weekend without a charger. Fans can turn on the all-new bespoke Super Battery Saver mode to make the phone last even longer – available exclusively on selected Nokia phones.
Users can even choose where exactly the energy savings are made, so they can still access key features that are needed. When the time to fuel up arrives, its 18W fast charging ensures users won't have to wait long to get going again.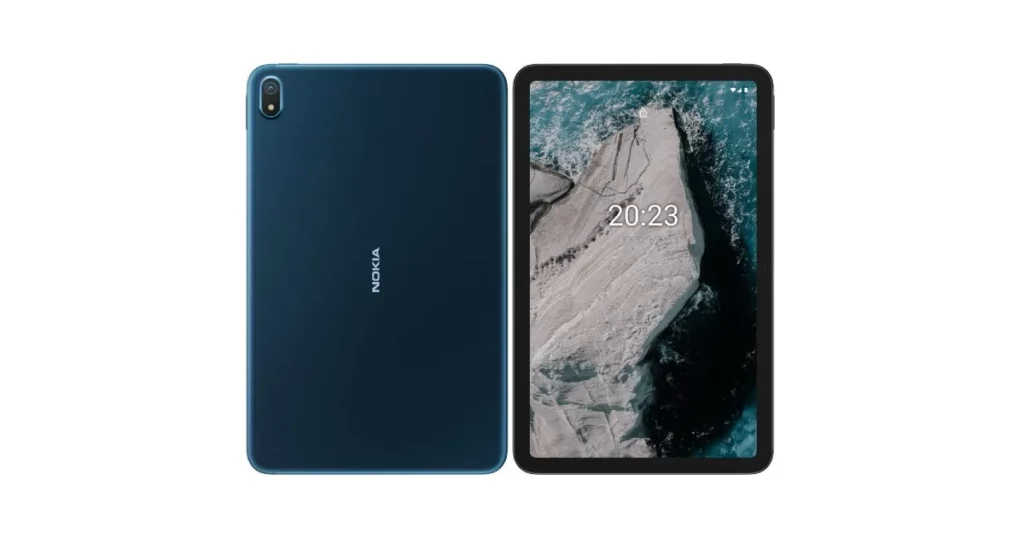 Make every moment memorable with the family
Making indoor moments with the family more memorable and productive has never been this easy. The Nokia T20 tablet brings the same quality you'd expect from a Nokia smartphone to a much bigger screen, all members of the family can enjoy its innovative and accessible features. This includes a crystal clear 2K screen together with its stunning sound quality, from which users can catch every detail when it matters most to enjoy a truly immersive listening experience.
Nokia smartphones offer great storage and battery life right out of the box and come with years of monthly security updates. Giving every user the freedom to browse, shop and bank safely online without worries. The Nokia C-series – Nokia C30, Nokia C2 2nd edition, Nokia C10 and Nokia C21 can receive two years of regular security updates, while the Nokia G-series – Nokia G50 and Nokia G21, and the Nokia T20 Tablet come with three years of monthly security updates.
Customers can avail of these special deals and freebies in all Nokia mobile physical stores and kiosks nationwide and online at Shopee, Lazada, Mxmemoexpress.com, Zalora and all authorised resellers. All promos above are not in conjunction with other promos unless stated otherwise.
The Samsung Galaxy Z Fold 4: Here's what you need to know
Is this the best option if you want a phone that also functions as a small tablet?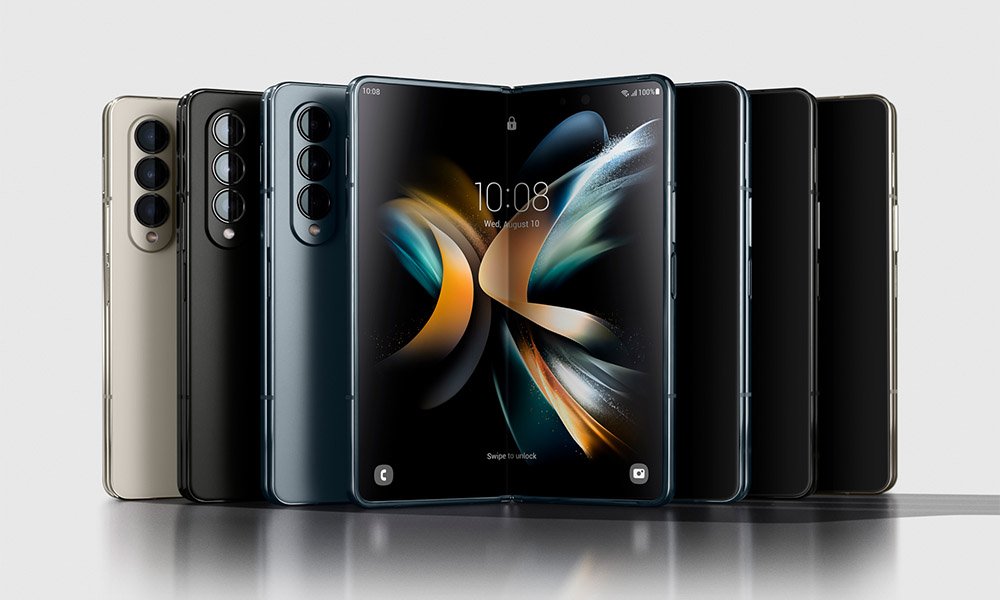 The Samsung Galaxy Fold was revolutionary when it was originally introduced in 2019. Even though the overall formula hasn't altered dramatically three generations later, Samsung has greatly improved it. The Samsung Galaxy Z Fold 4 is the most advanced foldable produced by the firm to date thanks to those years of improvement.
On August 10, 2022, the Galaxy Z Fold 4 was released as part of the summer season of Galaxy Unpacked events. The general sale date was set for August 26 and preorders began that day. At the same event, Samsung also unveiled the Galaxy Z Flip 4, Galaxy Watch 5, and Galaxy Buds 2 Pro.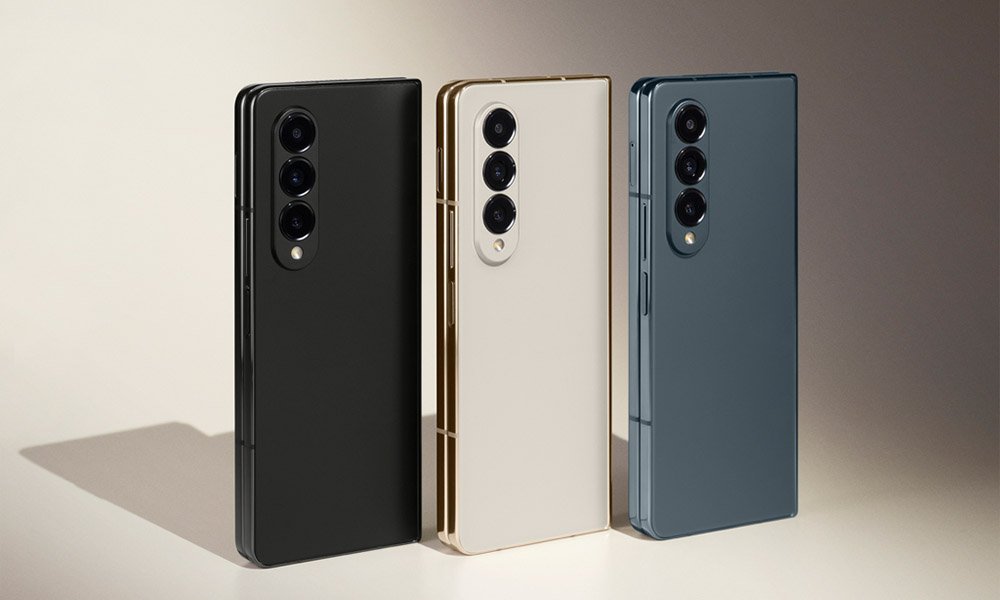 The Samsung Galaxy Z Fold 4 is simply a more refined version of the company's already-proven formula. The new Snapdragon 8 Plus Gen 1 SoC upgrades both the processor and cameras. The design has been slightly modified to provide a little bit more screen real estate, better durability, and an all-around more attractive grip. The experience is further enhanced by some new software techniques and new colors.
The Galaxy Z Fold 4 doesn't significantly change from its predecessors overall. As usual, it seems to be a "regular" smartphone when folded, although a rather thick one. However, if you open it up like a book, a sizable foldable display is revealed. When you need more space, the inner display lets you use it like a tablet, while the outer display lets you use it like a regular smartphone.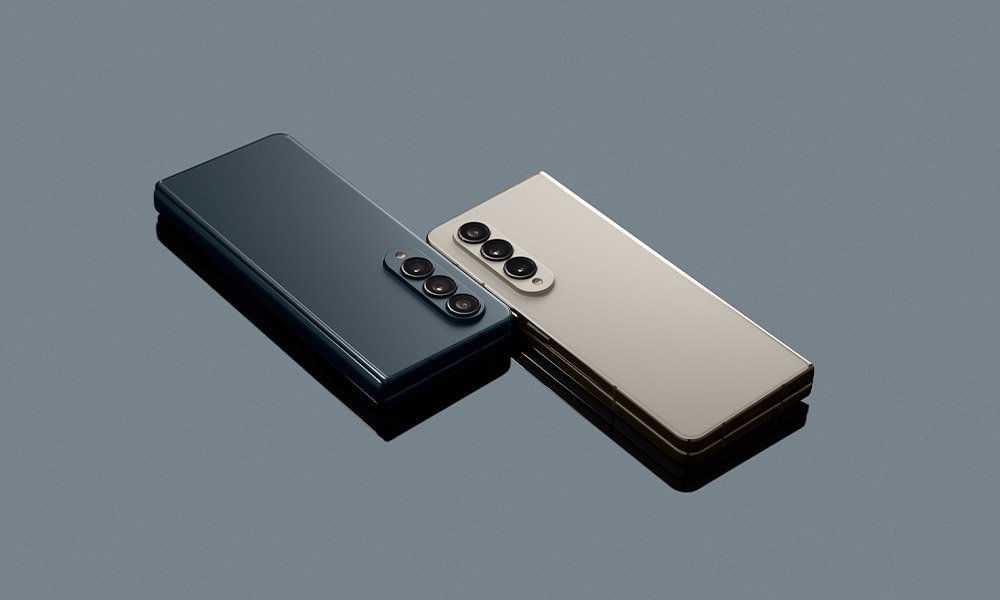 There is hardly any competition for Samsung in the foldables market. The competition it does have—from Motorola, Oppo, Xiaomi, and a few other companies—cannot compete with Samsung's global presence. In North America, you have two options if you want a foldable phone: a Samsung "fold" type phone or a Samsung "flip" style phone.
In light of this, the Samsung Galaxy Z Fold 4 is currently the greatest foldable smartphone available worldwide. It has many advantages over the Galaxy Z Flip 4 and is more powerful and capable than the Galaxy Z Fold 3 from a year ago. If you want a folding smartphone, the Galaxy Z Fold 4 is the best one you can get right now.
The Galaxy Z Fold 4 not only has some of the best hardware on the market, but it also boasts the best software commitment of any foldable available. Samsung will send security updates for the Galaxy Z Fold 4 for five years and four Android upgrades, making it a good long-term investment.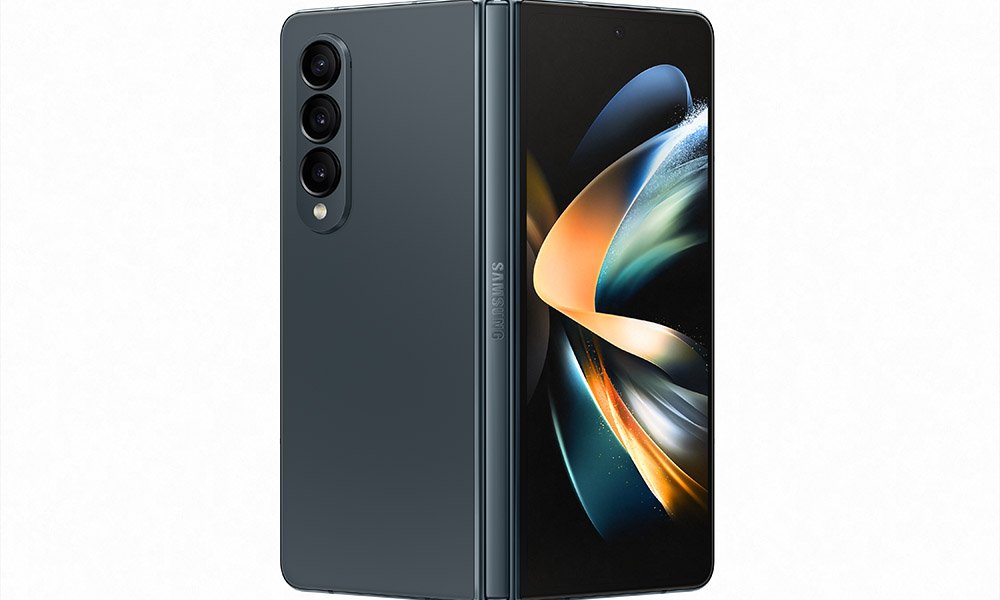 Obviously, this phone is pricey. A used or refurbished Galaxy Z Fold 3 could be a better choice if you can't afford the minimum price of $1,799. A Galaxy Z Flip 4 is another option and starts at $999. However, the Galaxy Z Fold 4 is now the best option if you want a phone that also functions as a small tablet.
Samsung Galaxy Z Flip 4
Displays
Exterior:
– 1.9-inch Super AMOLED
– 512 x 260
– Gorilla Glass Victus Plus
Interior:
– 6.7-inch Super AMOLED
– 120Hz refresh rate
– 2,640 x 1,080)
Processor
Qualcomm Snapdragon 8 Plus Gen 1
RAM
8GB
Storage
128, 256, or 512GB
UFS 3.1
No expandable storage
Power
3,700mAh battery
25W Super Fast Charging
Fast Wireless Charging 2.0
Wireless PowerShare
No charger in the box
Cameras
Exterior:
– 12MP wide, 1.8μm, OIS, Dual Pixel AF, ƒ/1.8
– 12MP ultrawide, 1.12μm, ƒ/2.2Internal:
– 10MP, 1.22μm, ƒ/2.4
Audio
Stereo speakers
Dolby Atmos support
No 3.5mm headphone port
SIM
Single nano-SIM tray
eSIM support
Biometrics
Side-mounted capacitive fingerprint sensor
Software
Android 12
One UI 4.1
Dimensions and weight
Folded dimensions:
– 84.9 x 71.9 x 17.1mm (measured at hinge)Unfolded dimensions:
– 165.2 x 71.9 x 6.9mmWeight:
– 187gIPX8 water resistance
Colors
Global: Bora Purple, Graphite, Pink Gold, BlueBespoke Edition:
– Front/back: Yellow, White, Navy, Khaki, Red
– Frame: Silver, Black, Gold