On March 17, Xiaomi will unveil its revamped RedmiBook Pro series in China. In a post on the Chinese social media network Weibo, the corporation confirmed the launch date.
During the same launch event, the company will also reveal its much-anticipated Redmi K50 smartphone series. On Weibo, Lu Weibing, President of Xiaomi Group China and General Manager of the Redmi brand, announced the debut date, saying, "challenging the peak performance of thin and light notebooks."
Weibing had intimated that this launch event would be significant for Redmi this year, with numerous devices receiving the latest hardware. The teaser suggests that the laptops will be performance-oriented and be small and light. The RedmiBook Pro 2022, as you may know, is the successor to the 2021 Pro version, which was released in India early last year.
The upcoming Redmi laptop 2022 is likely to be available in a variety of configurations. One of the variations was recently discovered on Geekbench, indicating the presence of a high-end 12th Gen Core i7-12650H processor.
The single-core benchmark score of 800 and the multi-core test score of 11872 are obvious indicators of the laptops' improved performance over their predecessors.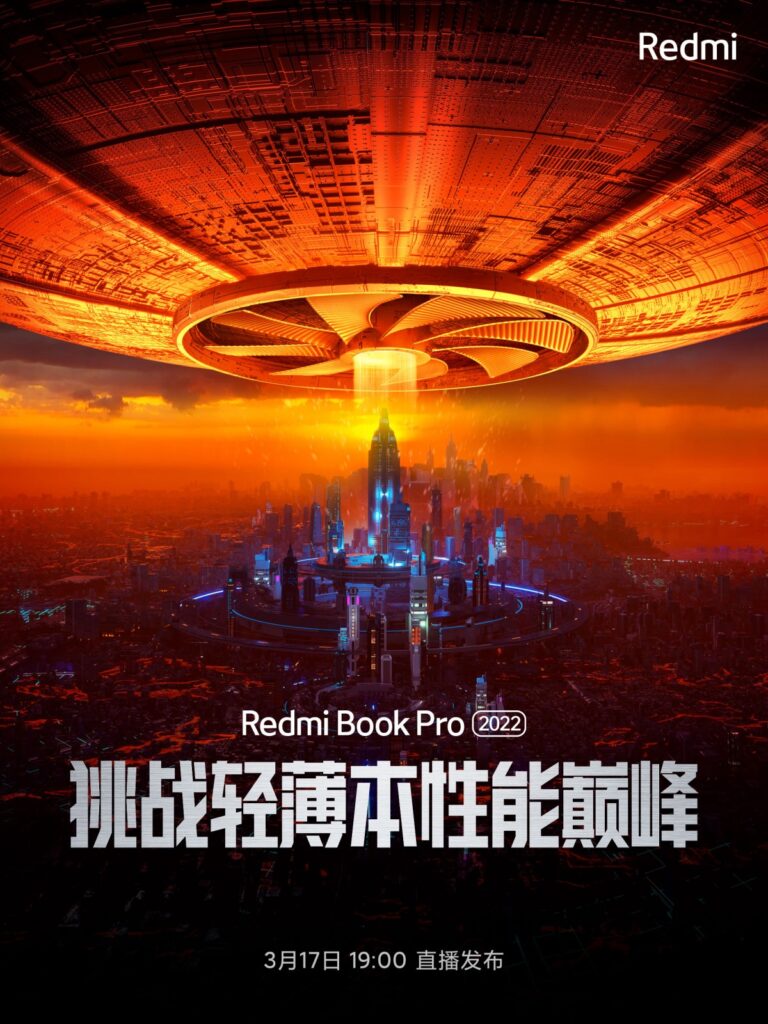 Xiaomi RedmiBook Pro 2022 Specifications (Expected)
These laptops had already been discovered on the Bluetooth SIG certification platform, which revealed some crucial information. According to the source, the company may reveal seven different RedmiBook Pro 14 and RedmiBook Pro 15 variants during the launch event.
The RMA2201-AG, RMA2201-BB, and RMA2201-BG model numbers are scheduled to be used for the RedmiBook Pro 14 in 2022. The RMA2202-AD, RMA2202-BD, RMA2202-AI, and RMA2202-BI model numbers could be added to the RedmiBook Pro 15.
The fact that these laptops may be available in two different screen sizes of 14-inch and 15.6-inch is self-explanatory. However, we do know that this lineup will include Bluetooth 5.1 for wireless networking and will come pre-installed with Windows 11.
The RedmiBook Pro will be available in India in 2022
Though it is too early to speculate on the specifics of these laptops' launch in India, The corporation may, however, upgrade its present offers to include the most up-to-date settings. Last year, Xiaomi launched two laptops in India: the RedmiBook Pro and the E-Learning Edition.
The 11th Generation Intel Core i5 Tiger Lake H35 series processor and the 11th Generation Intel Core i3-1115G4 processor, respectively, power these. These laptops are in the sub-Rs price range. They are great for remote working and e-learning because they are in the $50,000 price range.