HMD Global just updated the Nokia X10 and X20 to Android 12, and now the Nokia G50 is getting a taste of the latest version of Android.
At the time of writing, HMD hadn't officially announced the Android 12 rollout, so we don't know which countries will be among the first to receive the upgrade. However, according to various reports, the Nokia G50 in Finland and some European countries has received Android 12.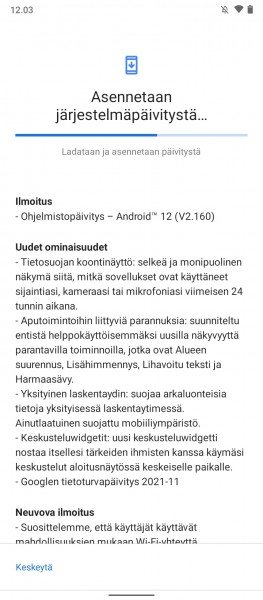 The Android 12 update for the Nokia G50 is 2.09GB in size. It has the V2.160 version number and the November 2021 Android security patch.
What's New with Android 12?
Android 12 is now a full release after eight months of testing. Google had one of the largest beta programs in its history, with a dozen OEMs helping with the effort. The big story this year is the massive redesign of Android 12, known as Material You. Android OS version 12 puts a much larger emphasis on widgets than previous versions of the OS. Widgets have new APIs to improve performance and work with Material You theming.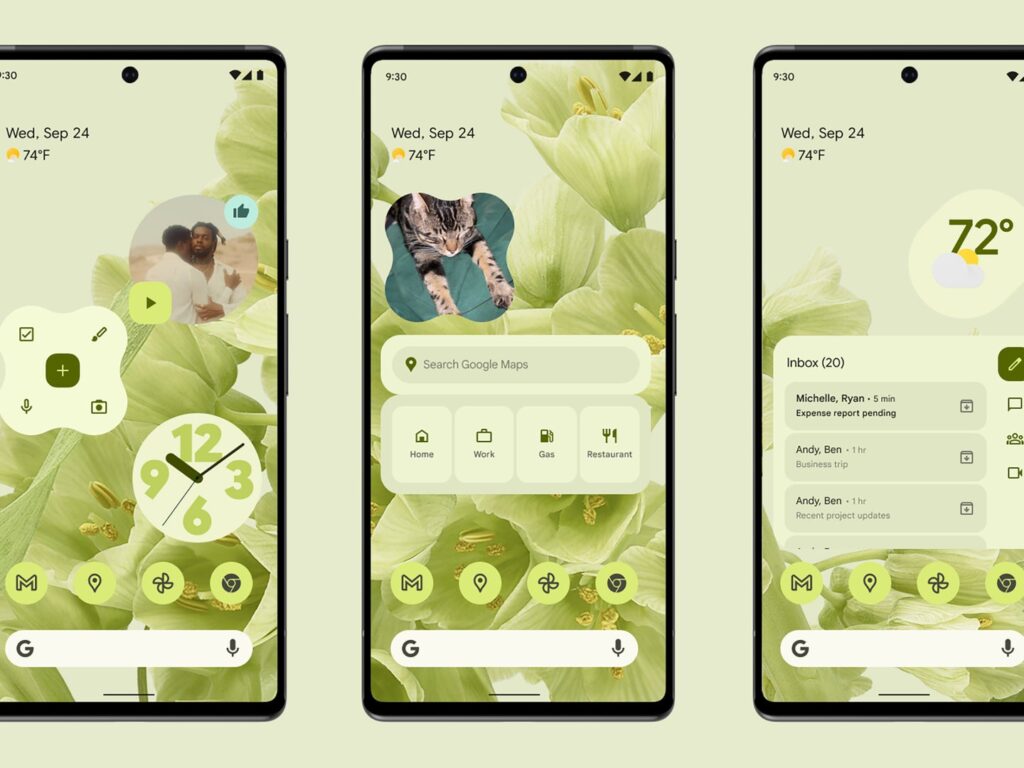 The Settings menu borrows heavily from Samsung's One UI, with large headers that take up a ton of space. Android 12 also shipped with some new features. There is also a new always-on display that changes based on whether or not you have notifications, slightly updated notifications, and other little bits to make the OS feel more fluid and alive. It allows you to search for music and other apps using voice commands. The one-handed mode makes it easier to reach basically anything one-handed on taller phones.
New features include face detection for auto-rotate and audio selection in the media player. There are a lot of under-the-hood changes that you can't really see in the OS itself. Highlights include improved gesture controls and a quick-tapping function for select Pixel devices. Android 12 also includes improvements to picture-in-picture mode, multi-channel audio, and improved image quality. Apps without HEVC support can have Android 12 transcode them into AVC, a more widely available video compression format.
The API is tied to Android's upcoming Game Dashboard, an overlay for gamers. The Privacy Dashboard shows you which apps have access to what permissions. It also includes indicators for camera and microphone use. Google added new toggles in the Quick Settings for this purpose. Apps can scan for Bluetooth devices without needing to ask for your location.
Device sensors that sense motion or Android 12 easter eggs now have refresh restrictions. When using Live Caption, Compute Core separates cloud information from on-device information. Android 12 was a massive shift in how Google does things on mobile.