DITO aims to launch broadband services in early 2022
DITO passed its second technical audit in September.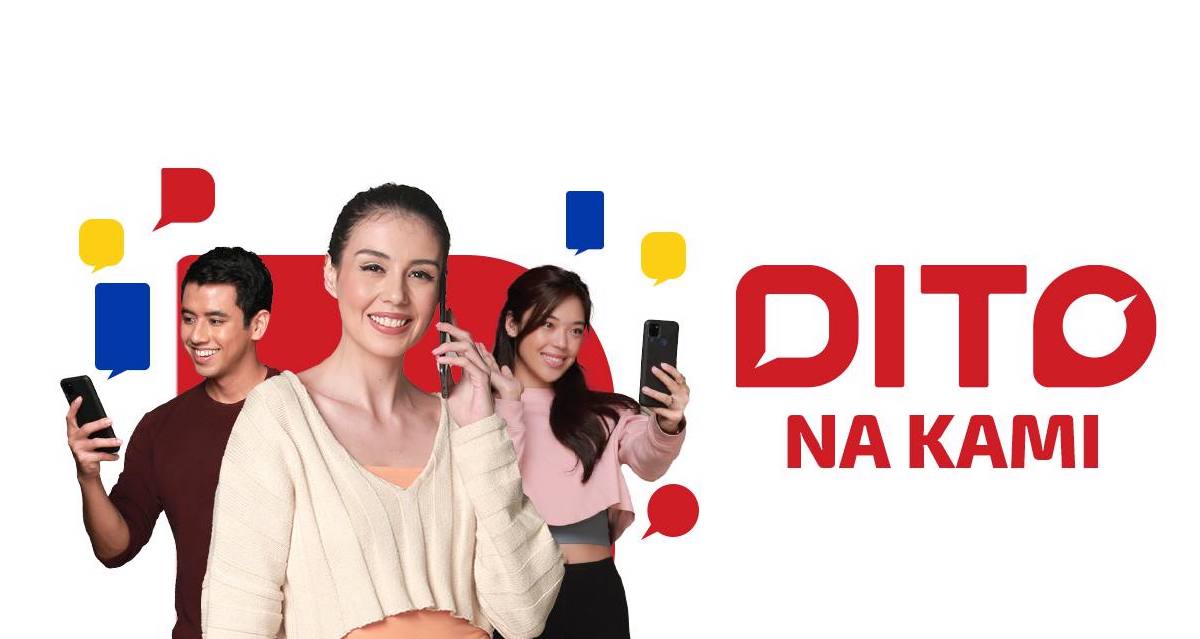 DITO Telecommunity, a third telco, plans to launch broadband internet services in early 2022, according to a representative of its parent company, DITO CME Holdings Corp (DCME). The company launched commercial operations in March of this year.
DCME chief financial officer Joseph John Ong told ABS-CBN News that the company began with mobile prepaid services but that after its network is completed, it will become a "full-service telco."
DITO intends to be a full-service telecom, which implies that we will supply all of the services that you currently receive from the current players, primarily Globe and Smart "According to Ong.
During the pandemic, internet usage, including mobile data and broadband, increased dramatically.
DITO passed its second technical audit in September. With average broadband speeds of 89.1 Mbps for 4G and 854 Mbps for 5G, it has touched 52.75 percent of the country's population.
The telecom, which enlisted China Telecom's help, recently passed its second-year audit, a requirement that incumbents Globe Telecom and PLDT Inc. did not face.
Newest telco player DITO Telecommunity and local gaming and e-sports company Lupon WXC continue their partnership for this year's JUST ML Christmas Cup from December 4 – 30, 2021.
DITO and Lupon WXC team up for JUST ML Christmas Cup with Cause
Capping off this year's JUST ML series, the Christmas Cup features over 500 teams who are considered the tournament's best of the best. These exceptional teams will battle it out in a series of rounds all showcased via Just ML's Facebook Page. The winning team takes home a prize pool of Php 100,000.00 cash along with DITO SIM cards and gaming items.
As part of DITO's first Christmas celebration with Filipinos, a chosen beneficiary will also receive Php 100,000 and Noche Buena packages, donated in the name of the JUST ML tournament's winning team.
Through tournaments like Just ML, DITO Telecommuinty and Lupon WXC continue to support the fast-growing esports scene in the Philippines to help cultivate the passion, skill, and talent of Filipino gamers. To watch the live streams of matches, check out JUST ML's Facebook page.

LRT-1 announces schedule for December holidays
LRT-1 will be Business As Usual on December 25, 2021 (Christmas Day).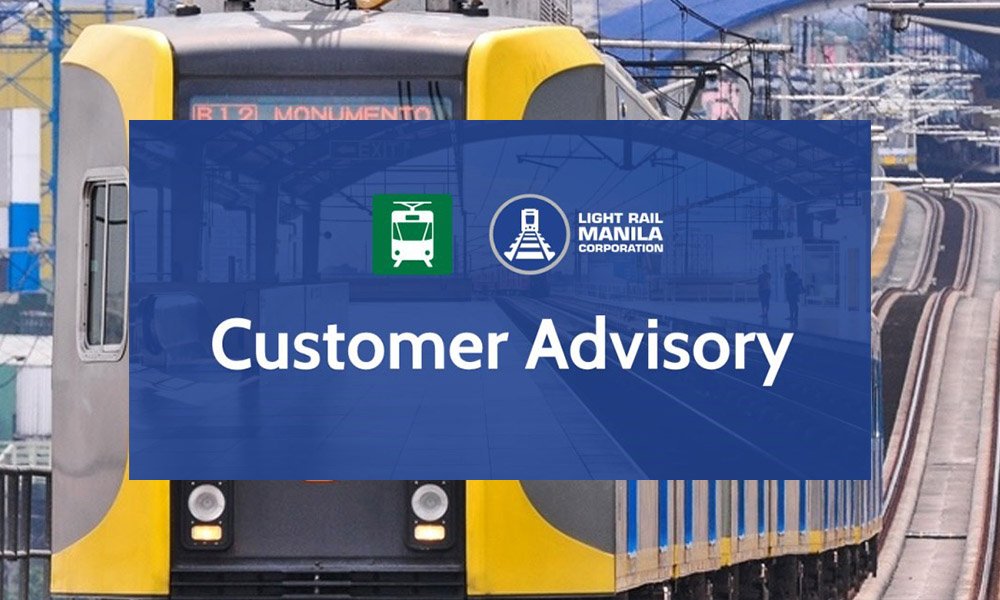 Light Rail Manila Corporation (LRMC), the commercial operator of the LRT-1, would reduce service hours on December 24 (Christmas Eve) and December 31 (New Year's Eve), both of which have been proclaimed special non-working days by the Philippine government under Proclamation No. 845.
On Christmas Eve (December 24), the LRT-1 will run from 4:30 a.m. to 8:00 p.m. in both directions, and from 4:30 a.m. to 7:00 p.m. in both directions on New Year's Eve (December 31).
Following the regular weekends/holiday timetable, LRT-1 will continue to service passengers on December 25, 2020 (Christmas Day), December 30, 2020 (Rizal Day), and January 1, 2021 (New Year's Day).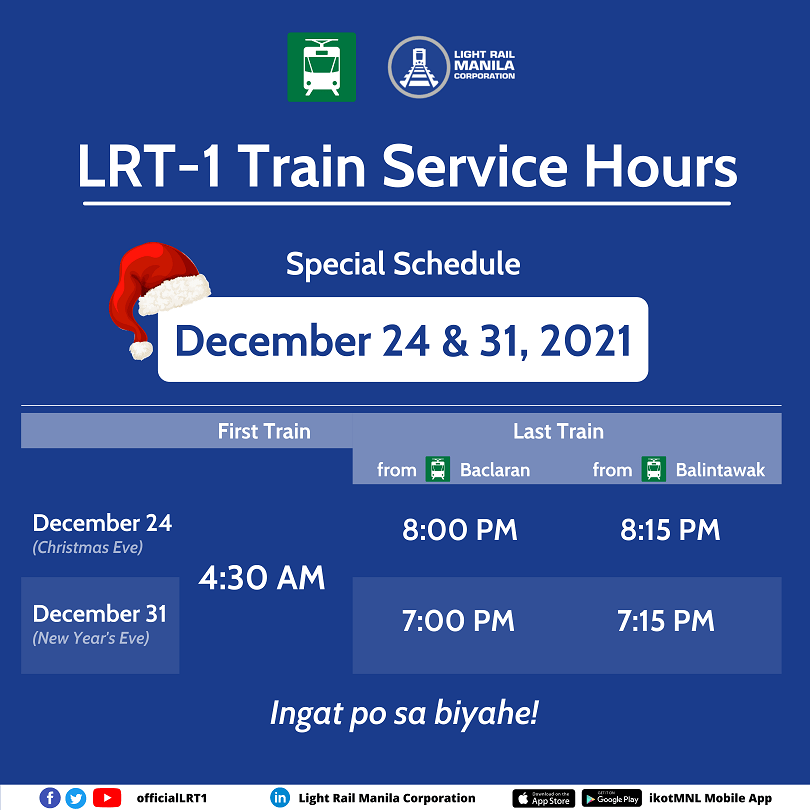 Roosevelt station will be closed until further notice to allow for the government's ongoing construction of the Common Station, also known as the Unified Grand Central Station (UGCS), which will connect the LRT-1, MRT-3, and MRT-7 systems. Balintawak station, northbound, will remain the LRT-1's final stop. Rest assured that LRMC is working closely with the authorities to expedite Roosevelt Station's reopening.
The public is also recommended to follow passenger advisories, any timetable changes, and to plan journeys ahead of time at this time.