Microsoft fixes Windows 11 AMD performance issues
A new Windows 11 update brings a slew of improvements.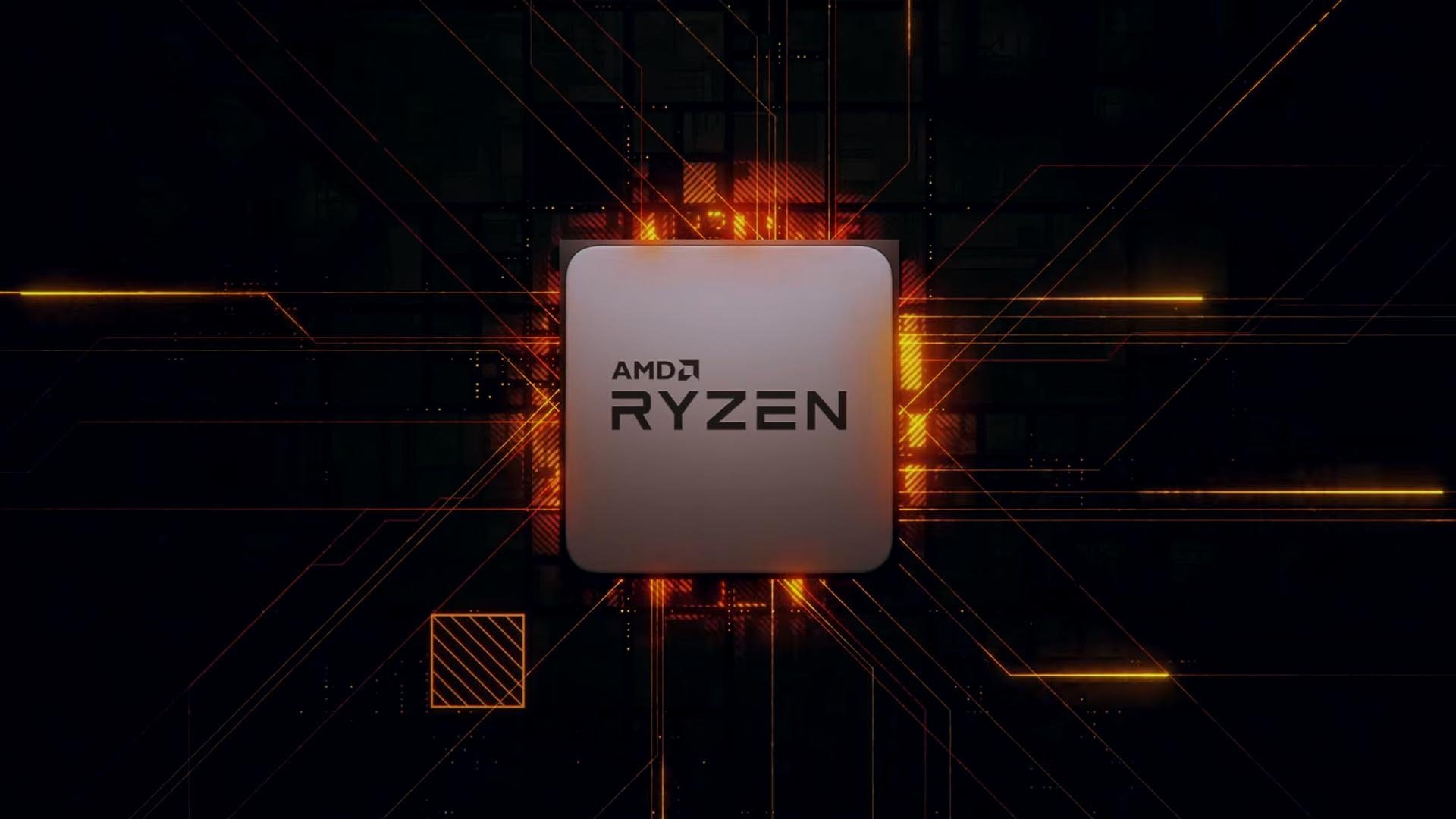 When Windows 11 was released a few weeks ago, there were a few concerns with the new operating system. Two, in particular, received the most attention, and both had an impact on AMD processors. The performance of AMD processors' L3 cache was hampered by one, and the "preferred core" feature of certain CPUs was harmed by the other. Today, the public may get patches for both vulnerabilities, with AMD providing a completely new repair for the preferred core issue on Windows 11.
Processors can usually recognize which core is the best at the time and assign a thread to it. While the cores in a CPU are supposed to be similar, there are always minor differences, and this feature, known as "preferred core," allows CPUs to select the best-performing cores for each given task. AMD processors could no longer use the preferred core function with the Windows 11 update, therefore workloads were assigned to random cores instead, which could result in slightly decreased performance for jobs that only use one or a few cores.
AMD latest chipset driver is out.
This issue should now be resolved with the latest AMD Ryzen chipset driver update, version 3.10.08.506, and threads should be assigned to the correct core once again. Although the driver update is primarily for Windows 11, it can also be installed on Windows 10. You may check the Apps & features page in the Windows 11 Settings app to see if it's installed. A listing for AMD Chipset Software 3.10.08.506 should appear, showing that you have the most recent version. The updated driver may be found here.
It was simply an issue of increased latency when accessing the cache built into AMD CPUs that caused the L3 cache problem. While a fix was made available to Windows Insiders last week, it is now available for download and installation on the stable version of Windows 11. The KB5006746 updates the build number to 22000.282, which is the same build that Windows Insiders received. You can manually download the update from here, or check your Windows 11 PC's list of optional updates. The patch will also be included in the required Patch Tuesday release next month.
Since the launch of Windows 11, a few more bugs have been discovered, including one that may cause Windows 11 to prompt users for administrator capabilities when attempting to print anything from a print server. Last week's update for Windows Insiders in the Beta channel brought many other fixes in addition to the cure for the L3 cache issue on AMD CPUs, however that particular problem has yet to be resolved.

Samsung next year line up has been leaked
Samsung has plenty of new devices for its fans in 2022.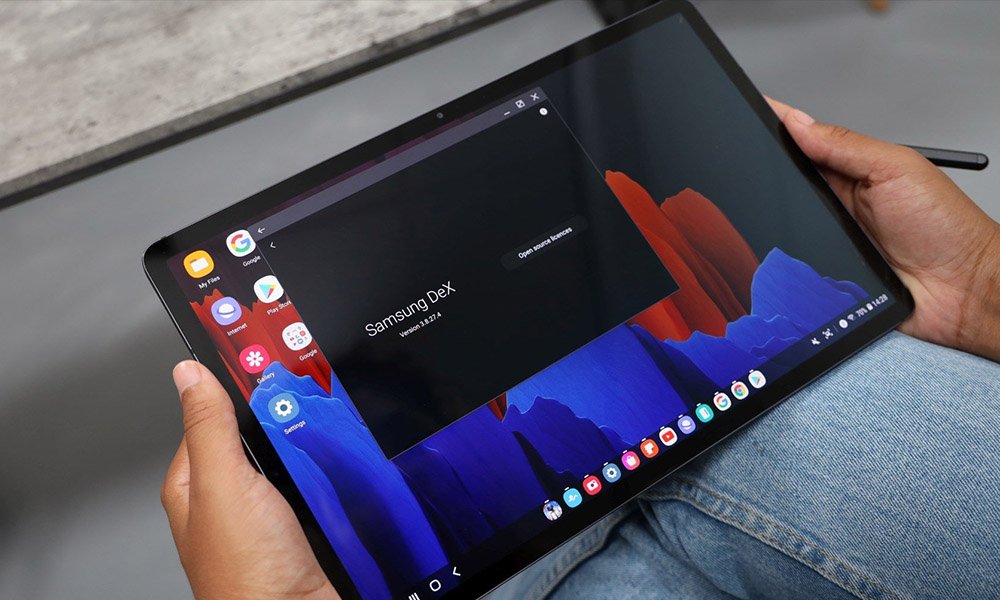 Samsung has great expectations for 2022, and it's not just because of the Galaxy S22 smartphones. We've heard a lot of speculations regarding the Galaxy Tab S8 series, and now we have some leaked details on the tablet, as well as information on Samsung's plans for new wireless headphones, smartwatches, and laptops in 2022.
According to TheElec, Samsung's wireless business division has reportedly discussed its 2022 business plans with up to thirty major South Korean partners, detailing production schedules and dates.
The information, which was translated and organized in a nice table by leakster FrontTron, exposes four Galaxy Tab S8 variants: a Lite model, a vanilla Tab S8, a Tab S8+, and a Tab S8 Ultra. The premium Tab S8 members are slated to go into production in Q2 2020, while the Lite variant will be released in Q4.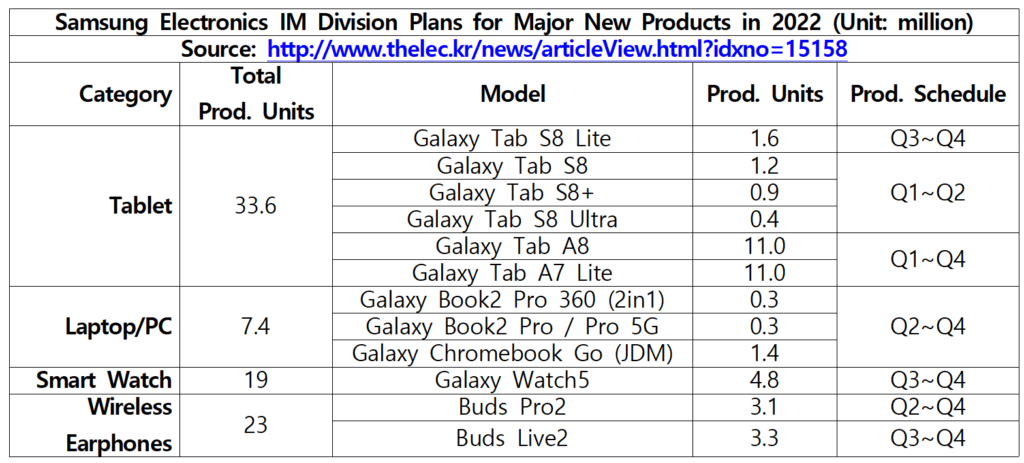 According to the information, Samsung plans to create 1.6 million Tab S8 Lite units and 1.2 million Galaxy Tab S8 units. The Plus and Ultra variants should be produced in smaller numbers, with 900,000 and 400,000 units being produced, respectively.
We may also expect two entry-level tablets, the Tab A8 and Tab A7 Lite, to be released between Q1 and Q4 2022 in far bigger quantities than the premium slates, at 11 million units each.
Samsung intends to build 4.8 million units of the Galaxy Watch5 in Q4 in the smart wearables category. In the Q2-Q3 timeframe, the Galaxy Buds Pro2 and Buds Live2 are also expected. Samsung plans to produce 3.3 million Buds Live2 and 3.1 million Buds Pro2 units.
NZXT unveils $800 gaming PC with no dedicated GPU
Is a powerful built-in GPU a viable solution for bargain hunters?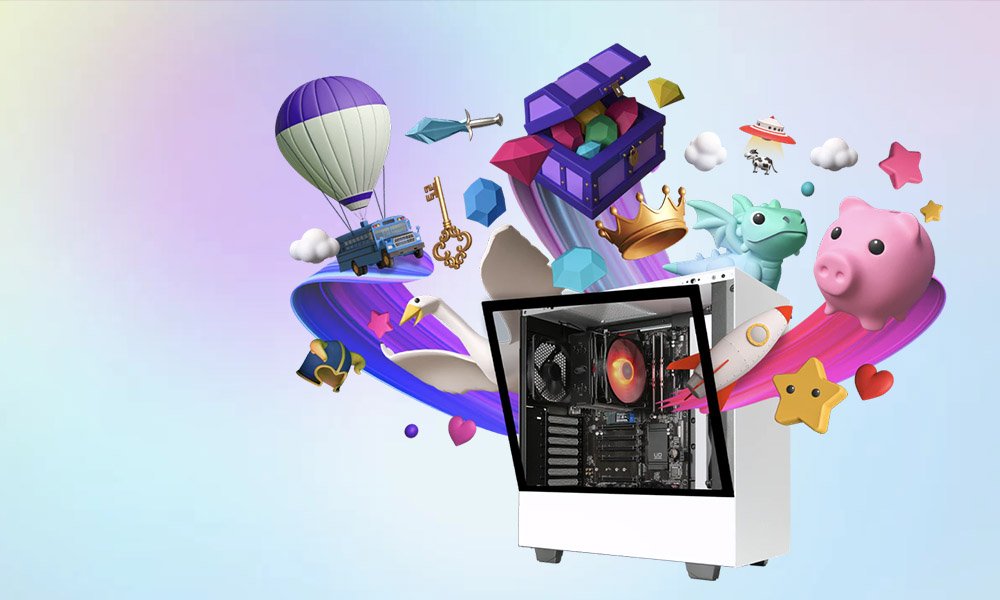 NZXT has released an intriguing pre-built PC for the age of graphics card scarcity: one powered by a Ryzen 5600G, a CPU with a built-in GPU that can be used for gaming. While NZXT's $800 Foundation PC might not be the first choice for those looking to get into PC gaming under normal circumstances, the limited availability and high prices of dedicated GPUs (and machines that include them) make it an appealing option for budget-conscious buyers.
The AMD processor and graphics card are the highlights of the build, but the rest of the specs are also impressive: it includes a 500GB NVMe SSD and 16GB of RAM. While its 650W Bronze power supply isn't going to win any efficiency awards, it should be able to power an RTX 3060 in the future if you can get your hands on one.
Of course, having a dedicated GPU is preferable in almost any gaming scenario, which is why most vendors include one — even the GTX 1650 included with the lowest-end HP Omen can outperform the graphics on the 5600G.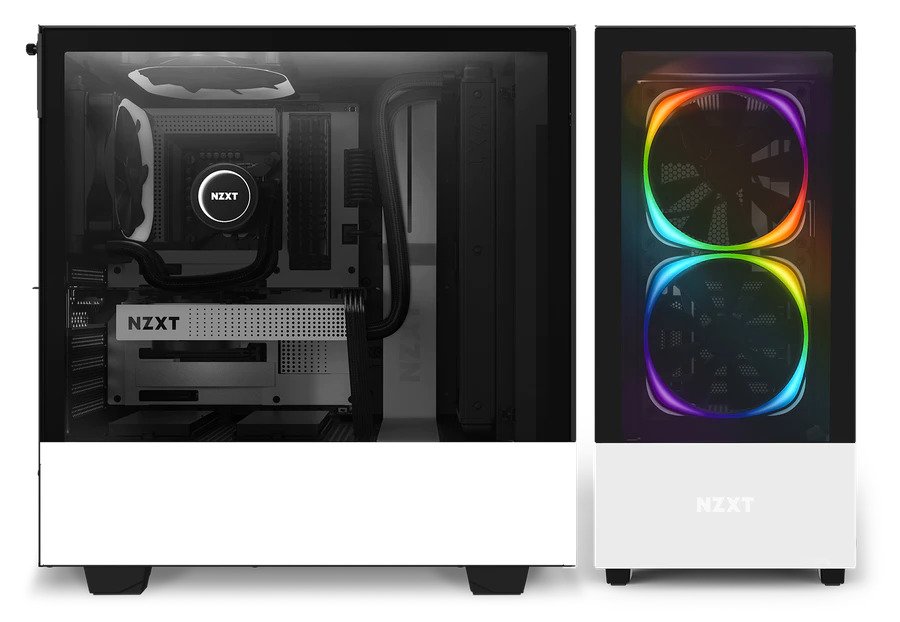 If you're looking for one of those models, be aware that they're a gold mine for scalpers, who will occasionally "shuck" a valuable GPU from a pre-built and sell the card and now-GPU-less PC separately (the $900 Omen's Nvidia 1650 could sell for upwards of $300 on eBay). You won't have to look long on eBay to find listings for pre-built gaming PCs with the words "NO GPU" or "without graphics card" in the title.
If you're brave and know what to look for, you might be able to get a good deal on one of those scalper leftovers. While the integrated graphics on modern Intel CPUs aren't as powerful as the 5600G, they'll get you by until you can find a GPU.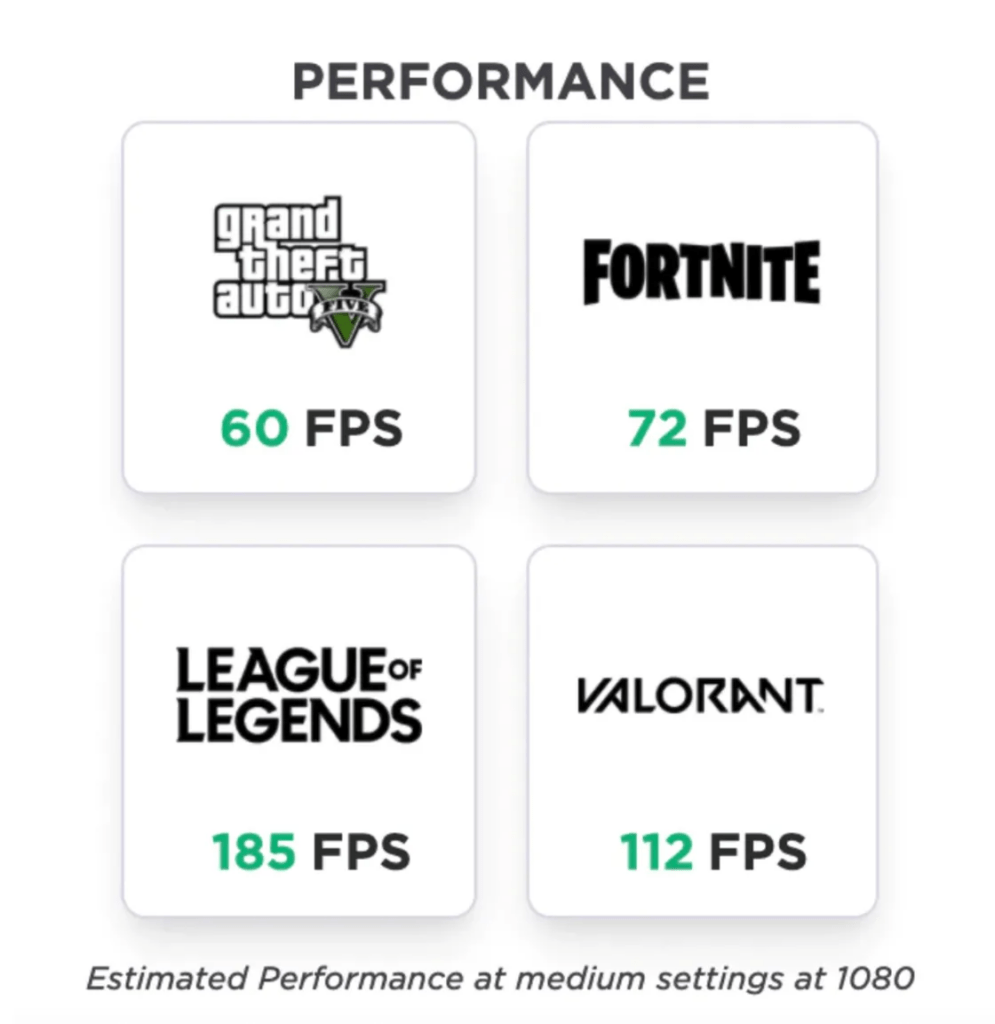 Some manufacturers can at least alleviate concerns about scalpers snapping up their pre-builts by equipping base models with low-end GPUs that aren't particularly desirable — iBuyPower's AMD Ryzen 3rd Gen Starter PC, for example, ships with a Ryzen 3600 and an Nvidia GTX 1030 (which Tom's Hardware claims are a tad slower than the 5600G's integrated graphics for most games). However, that configuration is nearly $300 more expensive than the NZXT, and the CPU will be slower — iBuyPower will let you upgrade to a 5600G, but your 1030 will be rendered useless.
If the 5600G's lack of utility to scalpers helps NZXT keep the Foundation in stock, it could be a good option for those who don't want to build their own PCs but would be comfortable installing a graphics card later when they become more widely available. While some vendors will currently allow you to use the 5600G with an external graphics card, that configuration is unlikely to be worth fighting scalpers for.
MediaTek and AMD announce RZ600 series Wi-Fi 6E chips
The chipset will power next-generation AMD Ryzen-series laptops and desktop PCs.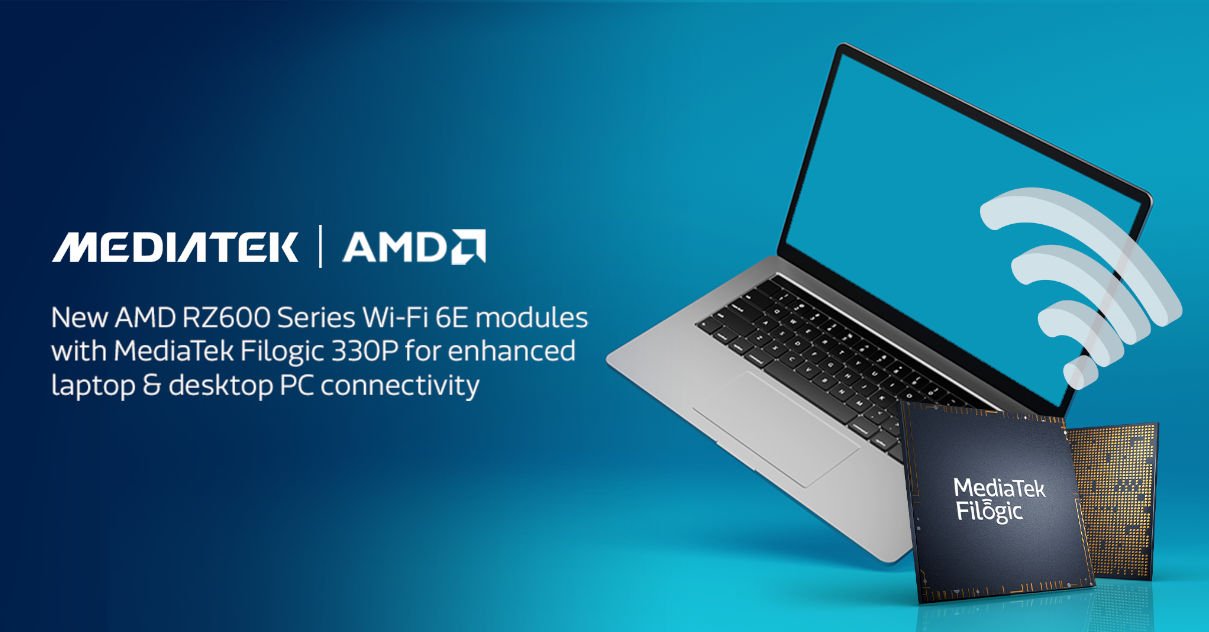 Today, MediaTek and AMD announced a partnership to co-engineer industry-leading Wi-Fi solutions, beginning with the AMD RZ600 Series Wi-Fi 6E modules, which include MediaTek's new Filogic 330P chipset. In 2022 and beyond, the Filogic 330P chipset will power next-generation AMD Ryzen-series laptops and desktop PCs, delivering fast Wi-Fi speeds with low latency and less interference from other signals.
AMD and MediaTek developed and certified PCIe® and USB interfaces for modern sleep states and power management, which are critical elements of modern customer experiences, to optimize the AMD RZ600 Series Wi-Fi 6E modules with a focus on delivering seamless connectivity experiences for customers. Furthermore, the optimization process included stress testing and ensuring compatibility standards, which may reduce development time for OEM customers in the long run.
Filogic 330P supports 2×2 Wi-Fi 6 (2.4/5GHz) and 6E (6GHz band up to 7.125GHz) connectivity standards, as well as Bluetooth® 5.2 (BT/BLE). The high throughput chipset is extremely fast, with up to 2.4Gbps connectivity and support for the new 6GHz spectrum at 160MHz channel bandwidth. The Filogic 330P chipset also incorporates MediaTek's power amplifier (PA) and low noise amplifier (LNA) technology to help optimize power consumption and reduce design footprint, allowing it to be embedded in laptops of all sizes.
AMD RZ600 Series Wi-Fi 6E Modules Specifications
| | | |
| --- | --- | --- |
| Wi-Fi Module | Wi-Fi Specs | M.2 Slots |
| AMD RZ616 Wi-Fi 6E module | Wi-Fi 6E 2x2160MHz Wi-Fi ChannelsPHY rate up to 2.4Gbps | M.2 2230 and 1216 |
| AMD RZ608 Wi-Fi 6E module | Wi-Fi 6E 2x280MHz Wi-Fi ChannelsPHY rate up to 1.2Gbps | M.2 2230 |
The AMD RZ600 Series Wi-Fi 6E modules extend AMD's Wi-Fi capabilities, providing excellent connectivity solutions to OEMs and end-users whether they are playing the latest interactive games, working remotely, or completing a large project.