For the past few years, each new iPhone release might have felt like a subtle improvement – a slightly better camera, a tad more performance. However, Apple's latest iPhone 15 lineup is about to change the game with a set of once-in-a-decade upgrades that set them apart in a sea of familiar iPhones. During its annual September event in Cupertino, California, Apple introduced the iPhone 15, iPhone 15 Plus, iPhone 15 Pro, and iPhone 15 Pro Max. From the introduction of USB-C to the removal of the infamous notch, let's explore the top features of the new iPhone.
Say hello to the USB-C!
After a remarkable 11-year run, the Lightning charging port is making way for USB-C. Known as the "universal connector," USB-C is already present on Apple MacBooks, iPads, Android phones, Windows laptops, and a variety of other devices. Its primary advantage is its universality, allowing you to use the same cable to charge most of your devices. Moreover, USB-C brings the potential for faster data transfer. While the standard iPhone 15 and iPhone 15 Plus cap data transfer speeds at 480 megabits per second, the Pro models support up to 10 Gigabits per second with USB 3. Apple provides a braided, color-matching USB-C to USB-C cable in the box, but to unlock the Pro models' full potential, you'll need to purchase a capable cable.
Speed Limitation in Charging
Regrettably, despite USB-C's potential for faster charging, Apple did not announce any improvements in charging speeds. The official charging speed remains limited to 20 watts. This decision may be influenced by the licensing fees collected for the Lightning port, but it also aligns with the European Union's directive that requires USB-C in all new phones, tablets, and cameras by the end of 2024.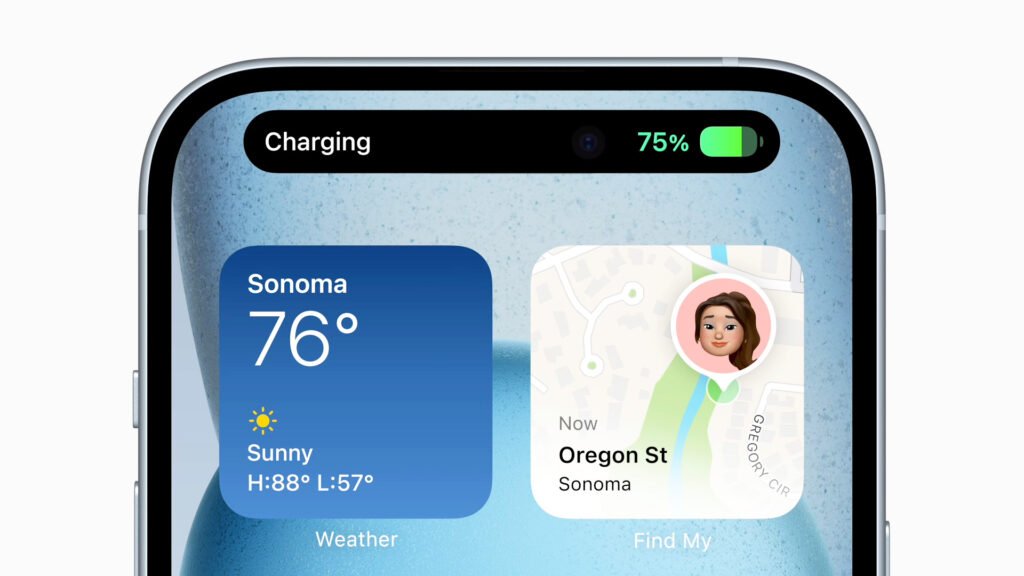 Dynamic Island
In a significant departure from the past, all four new iPhone models now feature the Dynamic Island. This innovative addition, first introduced in last year's iPhone 14 Pro models, replaces the notorious notch. Located at the top of the display, Dynamic Island houses the TrueDepth selfie camera and serves an adaptive role, acting almost like a second screen. It displays useful information such as Uber ride arrival times, alarms, timers, flight details, and live sports scores without the need to open specific apps.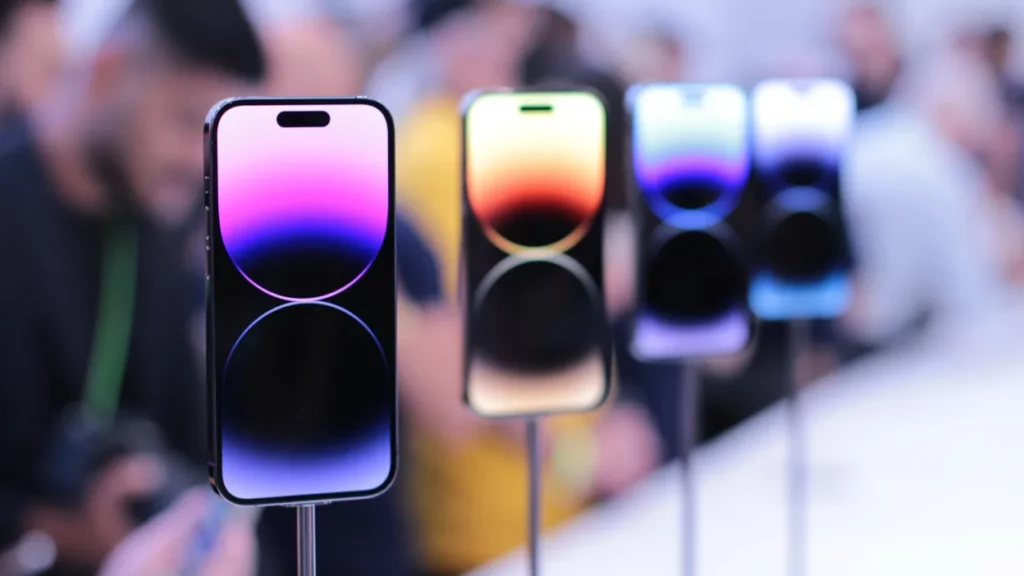 Consistency in Design
The 6.1-inch iPhone 15 and 6.7-inch iPhone 15 Plus maintain the same sizes as their predecessors and are available in black, blue, green, yellow, and pink. Beyond the Dynamic Island and USB-C, these models share many similarities. They feature 60-Hz OLED screens, the A16 chipset, and a 48-megapixel primary camera borrowed from the Pro models. While the 12-megapixel ultrawide camera remains largely the same, Apple has announced improvements to its Photonic computational photography engine for overall better photo quality.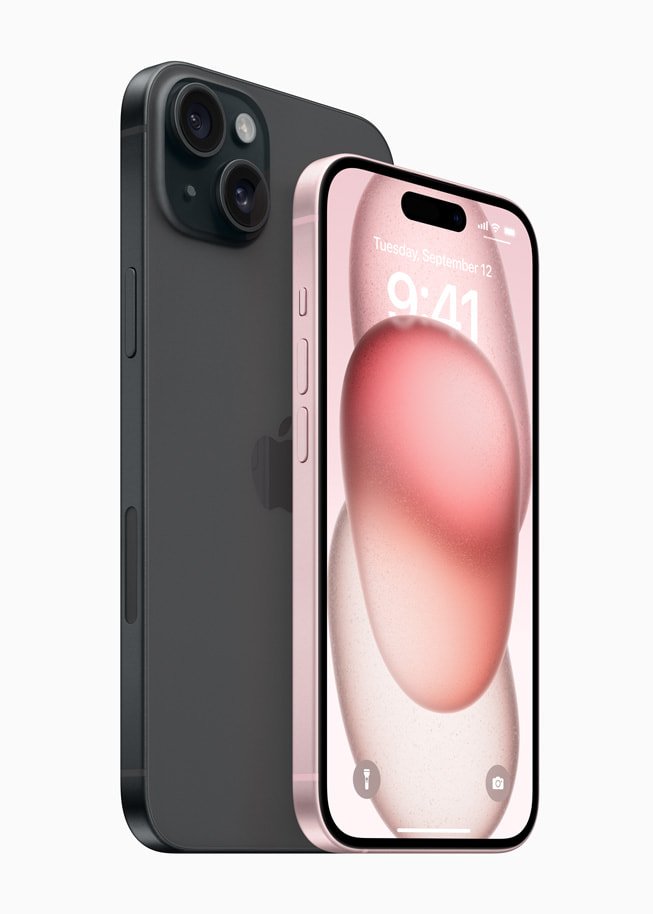 The Pro Models: A Leap Forward
Apple has reserved many upgrades for the Pro models to justify their name. Powered by the new A17 Pro chipset, these models promise 10 percent faster performance cores and a 2X faster neural engine. The graphics processor unit (GPU) has undergone the "biggest redesign in the history of Apple GPUs," boasting a 20 percent speed increase over its predecessor. With hardware-accelerated ray tracing that is four times faster, these Pro models can handle console-level gaming experiences, such as Resident Evil: Village and Assassin's Creed Mirage.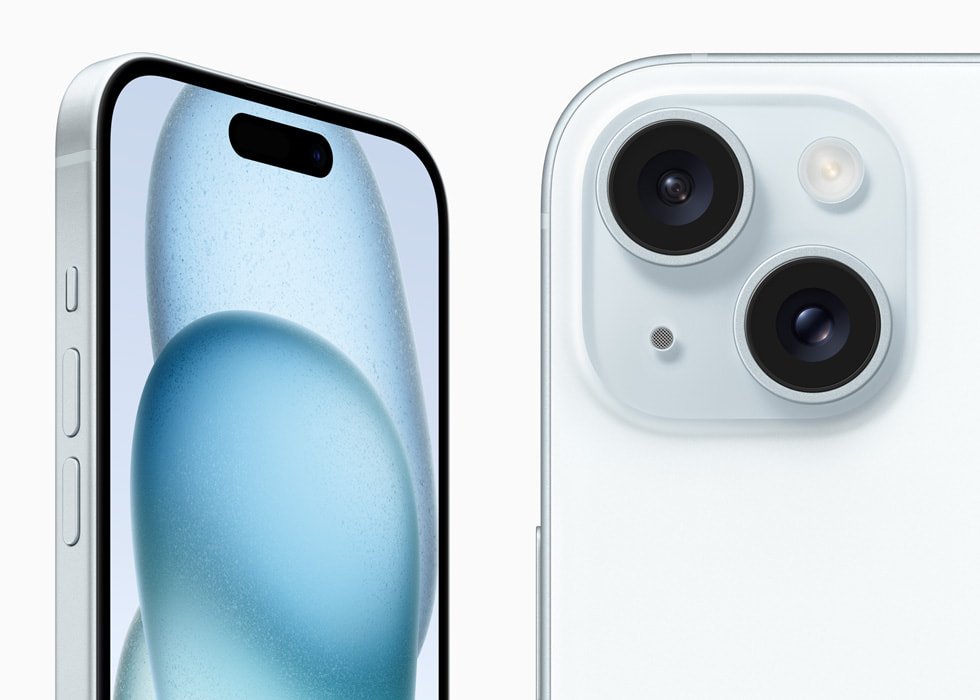 Sleeker Design and Enhanced Camera
The Pro models retain the coveted 120-Hz ProMotion screen but have undergone design refinements to slim down bezels and introduce a titanium frame, replacing stainless steel. This change makes the 6.1-inch iPhone 15 Pro and 6.7-inch iPhone 15 Pro Max lighter and more durable, enhancing the overall user experience. Notably, the iPhone 15 Pro Max introduces a periscope zoom camera for 5X optical zoom, setting it apart from its smaller counterpart, which offers a 3X zoom.
The Action Button
A unique feature for the Pro models is the Action Button, replacing the classic mute switch that has been a staple in iPhones since 2007. This customizable button allows users to trigger specific actions, such as muting the phone, turning on the flashlight, or taking a photo with the camera open.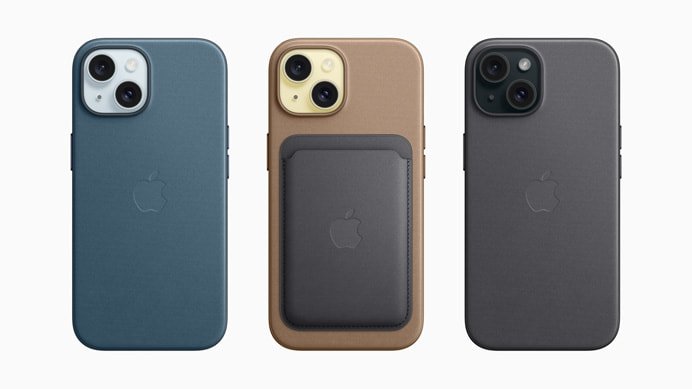 Embracing Sustainability
Apple's commitment to sustainability was a significant theme during its September event. The company announced the shift from leather cases and straps to a new sustainable fabric material called FineWoven. Apple also pledged to phase out leather in favor of recycled and plant-based materials.
Pricing and Availability
The iPhone 15 and iPhone 15 Plus maintain their price points at $799 (~PHP45k/INR66k) and $899 (~PHP50k/ INR64k), respectively. The iPhone 15 Pro stays at $999 (~PHP56k/INR82k), but the iPhone 15 Pro Max sees a price increase to $1,199 (~PHP67k/ INR99k), a $100 jump from its predecessor. However, the iPhone 15 Pro Max now comes with 256 GB of storage, offering a compelling value proposition. Preorders for these devices begin on Friday, September 15, with the official launch on September 22.
In summary, Apple's iPhone 15 lineup marks a significant departure from previous iterations, introducing groundbreaking features and improvements that are sure to captivate tech enthusiasts and loyal Apple fans alike.