SKYBiz guarantees reliable speeds, and partnerships
For as low as P2,299 monthly, budding entrepreneurs can enjoy speeds up to 100Mbps.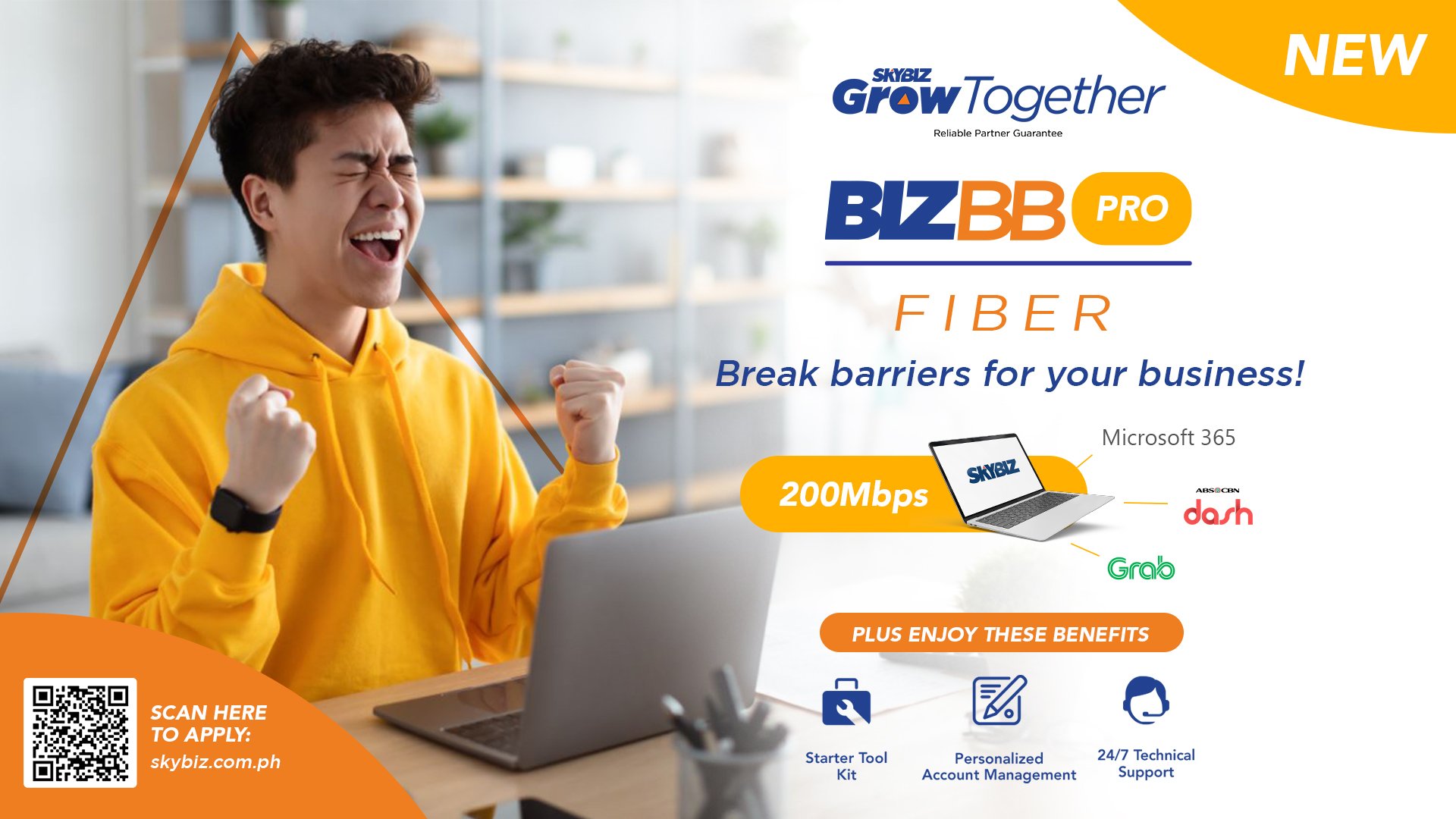 The start of the year has been great so far for Micro, Small and Medium Enterprises
(MSMEs) as they have continuously served their customers virtually, and some entrepreneurs have finally re-opened their doors physically to their loyal patrons.
While businesses gradually pick up their pace, it is still a challenge for some MSMEs to
fully accommodate their day-to-day activities like logistics, marketing, and customer servicing experience as their chosen service provider becomes unreliable and eventually ends up costly for their business set-up.

With SKYBiz as a partner, decision-makers can now have business-grade enterprise
solutions that are fully reliable and will keep businesses running — even in these challenging times.
Reliable and Upgraded Speed
For as low as P2,299 monthly, budding entrepreneurs can enjoy speeds up to 100Mbps
with BIZBB PRO which comes with 2 FREE WiFi Mesh units to complete the seamless wireless office setup. Valuing its customer's trust, SKYBIZ injects Value-Added Services on each subscription with a starter tool kit, personalized account management, and assured 24/7 Technical Support so that businesses can be online and on track even when it's the weekend or off-hours.
Just starting to grow? The 50Mbps plan at P1,799 monthly fits Micro and Small
businesses perfectly, as they can also enjoy the freebies and perks of having a faster plan with SKYBIZ.
As part of the vision to create a seamless end-to-end enterprise solution for its customers, SKYBiz has partnered with high-value industry partners to make each SKYBiz subscription the best business decision for every entrepreneur.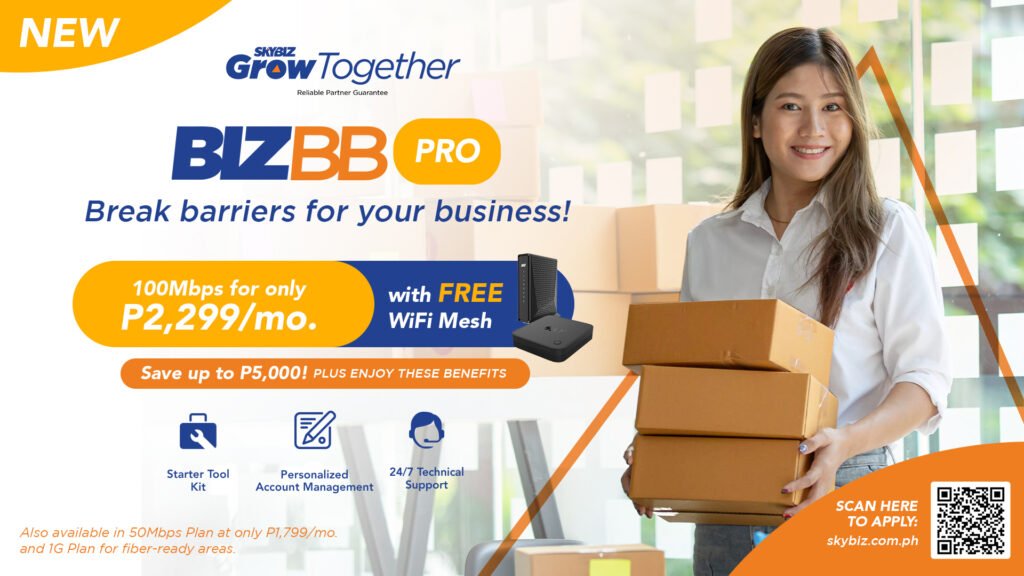 Best Customer Servicing Experience with Microsoft 365
Each plan comes with FREE 3 months Microsoft 365 Business Basic for 5 users. This productivity cloud designed to help run your business smoothly is more than just the apps like Word, Excel, and PowerPoint. It brings together these best-in-class productivity apps with powerful cloud services, device management, and advanced security in one, giving you a seamless, connected experience.
Best Advertising Solution for Small Businesses with ABS-CBN Dash
Reach your customers and grow your business with ABS-CBN Dash's digital advertising solution. Get a P1,000 voucher that you can use to advertise on ABS-CBN's top digital platforms.
Best Logistics Solution with Grab
Have your parcels arrive on time and make customers happy with a P1,000 voucher from Grab.

Globe At Home unveils WiFi-strong GFiber Unli Plans
For up to 150 Mbps for P1,699/month.
Leading digital solutions company Globe continues to beef up its GFiber Unli plans to provide fast, reliable, and strong WiFi connections for the whole family. 
The company's broadband arm, Globe At Home, has unveiled GFiber Unli Plan 1699 which offers up to 150 Mbps and a free entertainment content bundle for subscribers to indulge in their favorite shows.
This most aggressive Globe At Home Internet plan in the market today includes free three-month access to Viu, Amazon Prime Video, HBO Go, and Discovery+.  It also comes with free 24/7 unlimited teleconsultation with a licensed doctor via KonsultaMD for three months.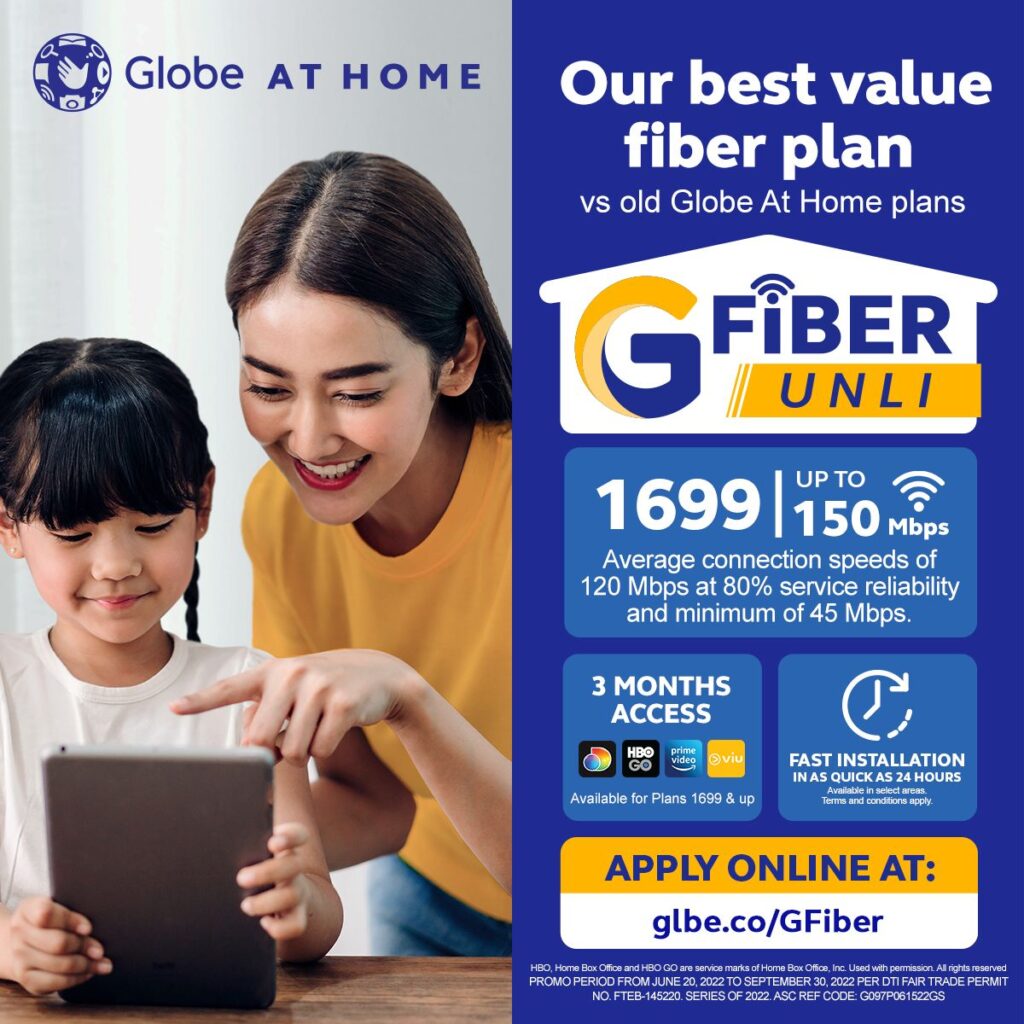 Those who want a more leveled-up WiFi at home connectivity can get GFiber Unli Plan 2499 with speeds of up to 500 Mbps. On top of the free entertainment content bundle, the package offers a free landline with unlimited calls to Globe and access to VIP hotlines.
"With Globe At Home GFiber Unli Plans, every family member has the best leverage to achieve their full potential. Along with fiber-strong connections, Globe has redefined connectivity by offering free access to entertainment content and healthcare," said Janis Racpan, Head of Globe At Home Product Marketing.
Globe At Home ensures that its postpaid plans have a rich ecosystem that could help uplift the lives of Filipinos and allow them to thrive in the new normal using fiber technology. Through GFiber, subscribers can experience stronger internet coverage, faster and steadier connectivity with future-proof solutions for their needs today and the future.
Globe continues its aggressive rollout of free broadband fiber upgrades within serviceable areas nationwide as part of its commitment to help bridge the digital divide among Filipinos.
This is part of its commitment to the United Nations Sustainable Development Goals, which highlight innovation and infrastructure as drivers of economic growth and development under SDG No. 9.
In the first quarter of 2022, Globe recorded a rise in fiber broadband takeup by 155%, with 1.74 more fiber-to-the-home lines built than the same period last year.
To know more about Globe At Home GFiber Unli Plans, visit https://www.globe.com.ph/broadband.html
Globe At Home tops Netflix ISP speed index for 4th straight month
Globe At Home also dominated the list for 10 out of 12 months.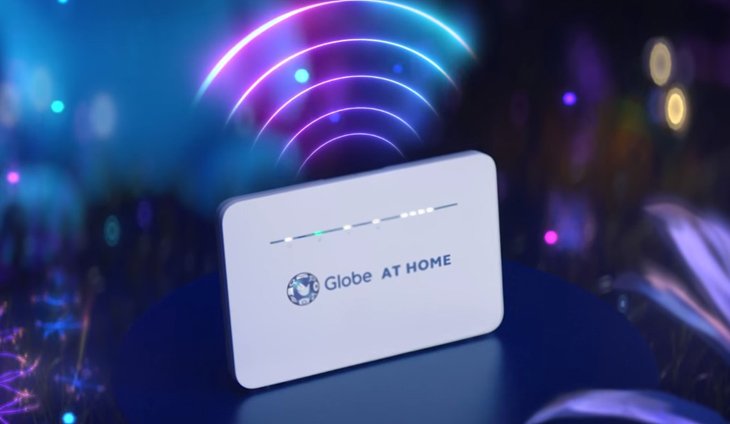 Globe At Home has topped the Internet Service Providers (ISPs) performance rating of subscription-based streaming service Netflix in the Philippines for the fourth straight month this year.
Based on the April 2022 Netflix ISP Speed Index, Globe scored the fastest speeds through its Globe At Home Broadband Business. In 2021, Globe At Home also dominated the list for 10 out of 12 months.
Globe's score is at par with that of the country's overall rating.  Others in the same category are Argentina, Austria, Bolivia, Brazil, Chile, Ecuador, France, Greece, India, Indonesia, Italy, Japan, Mexico, Paraguay, Poland, Taiwan, Trinidad & Tobago, Turkey, Uruguay, and Vietnam.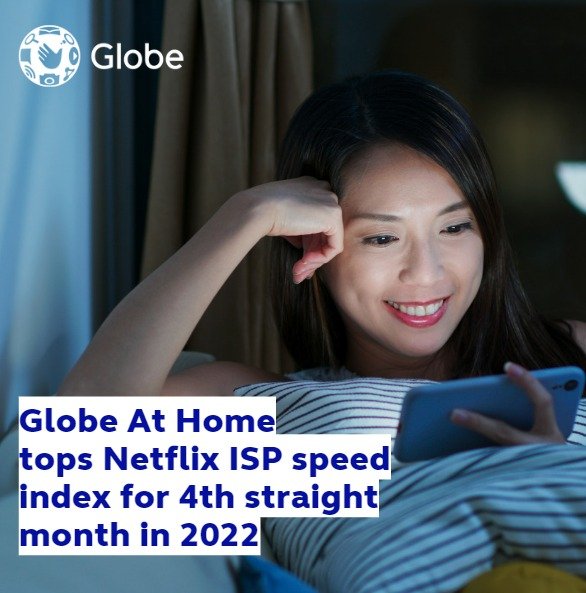 Netflix's ISP Speed Index determines which ISPs offer the best viewing experience during peak hours. The data is gathered from subscribers using the online video streaming platform.
The speed index is vital for Netflix streaming because its videos load quickly on networks with low latency, packet loss, and jitter. Otherwise, users may encounter issues such as buffering and pixelization while watching videos.
"We are glad that we could offer consistent, high-quality video streaming speed. It is a testament to our unrelenting efforts to provide affordable, world-class connectivity to Filipinos across the Philippines," said Barbie Dapul, Globe At Home Vice President for Marketing.
Globe is spending P89 billion this year for its aggressive network expansion to boost internet quality and coverage. This is part of its commitment to the United Nations Sustainable Development Goals, particularly SDG No. 9, which underscores the crucial role of infrastructure and innovation in development.
This year's capital expenditure allocation will be used to build new cell sites, upgrade existing sites to 4G/LTE, accelerate the rollout of 5G connectivity, and fast-track the fiberization of Filipino homes nationwide.
Last year, Globe spent a record P92.8 billion to build 1,407 new cell sites, upgrade over 22,300 mobile sites, install more than 2,000 5G outdoor sites and in-building solutions, and lay down fiber to 1.4 million homes.
To learn more about Globe, visit www.globe.com.ph.
Elon Musk's Starlink gets approval to provide internet in the Philippines
Satellite-based service provider hopes to begin operating in fourth quarter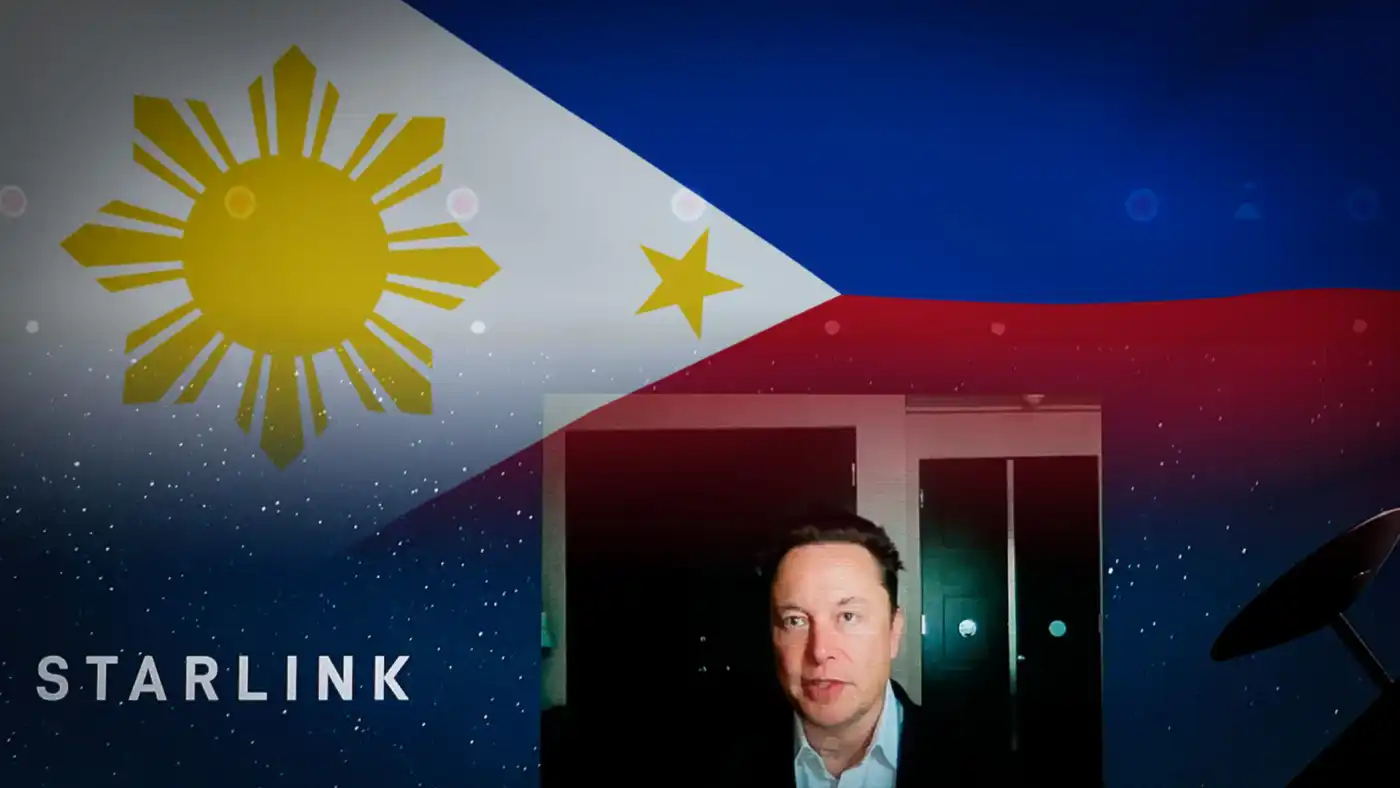 Billionaire Elon Musk's high-speed satellite internet business Starlink is set to enter the Philippines after its local branch won regulatory approval from the country, which is battling with poor internet speeds.
The Philippines' telecom regulator on Friday said it accepted the registration of Starlink Internet Services Philippines Inc., "paving the way for the company to start delivering internet access services to the Philippine market in the coming months."
Starlink's service is planned to be up and operating in the Philippines by the fourth quarter, according to its website.
The Philippines will be the first country in Southeast Asia to provide Starlink's services, which are offered by modern, low-orbit satellites, the country's National Telecommunications Commission said in a statement.
The service is offered in more than 30 countries, notably in North America and Europe. It has deployed nearly 2,000 satellites and aims to launch thousands more. The company offers high-speed, low-latency satellite internet service with download speeds of between 100 megabits per second and 200 Mbps, the commission said.
The Philippines ranks 95th in mobile internet speed and 59th in fixed broadband internet speed, according to the Speedtest Global Index, lagging behind most countries in Southeast Asia. According to the report, in April, median download speeds in the Philippines stood at 19.45 Mbps and 55.21 Mbps for mobile and fixed broadband, respectively.
The commission stated that Starlink is intended to cover unserved or underserved villages in urban and suburban areas as well as rural areas.
Mary Grace Mirandilla-Santos, an independent industry researcher, said Starlink's debut in the Philippines will provide a choice for end consumers, especially those in areas not serviced by incumbent carriers.
But its success in the country will partially depend on how swiftly the government can permit Starlink to set up the required infrastructure. "Is there enough spectrum for satellite Internet? Will Starlink be allowed to develop the necessary network so that it may provide flawless end-to-end satellite broadband service to the Filipino people?"
Another question "is there a market response? Will Filipino consumers utilize the service? Is Starlink's service affordable enough? " Mirandilla-Santos said.
(Source photos by Getty Images/AP)