KPMG Innovation Summit in the Philippines, one of the top professional services companies in the nation, is excited to rekindle the spirit of enterprise in the business sector with game-changing conversations focused on innovation and technology. The event is titled Making it Happen: From Innovative Ideas to Execution.
Being invited to the KPMG Innovation Summit in the Philippines is a fantastic opportunity to see how business leaders have used technology to significantly impact our communities. Different panel discussions, such as ESG Tech: Inclusion and Driving Impact via Tech and Industry Disruptors: Game Changers in Tech, made up the program.
ESG Tech: Inclusion and Driving Impact via Tech
In a panel discussion on "ESG Technology," participants looked at both established and new technology that can address and track issues including corporate governance, social responsibility, and the environment. Thinking beyond profit is vital to ESG Tech. ESG attracts and compensates human capital, especially the next generation, in addition to providing significant returns on efficiency. It practices diversity and inclusion across all demographics, including age, socioeconomic status, and gender.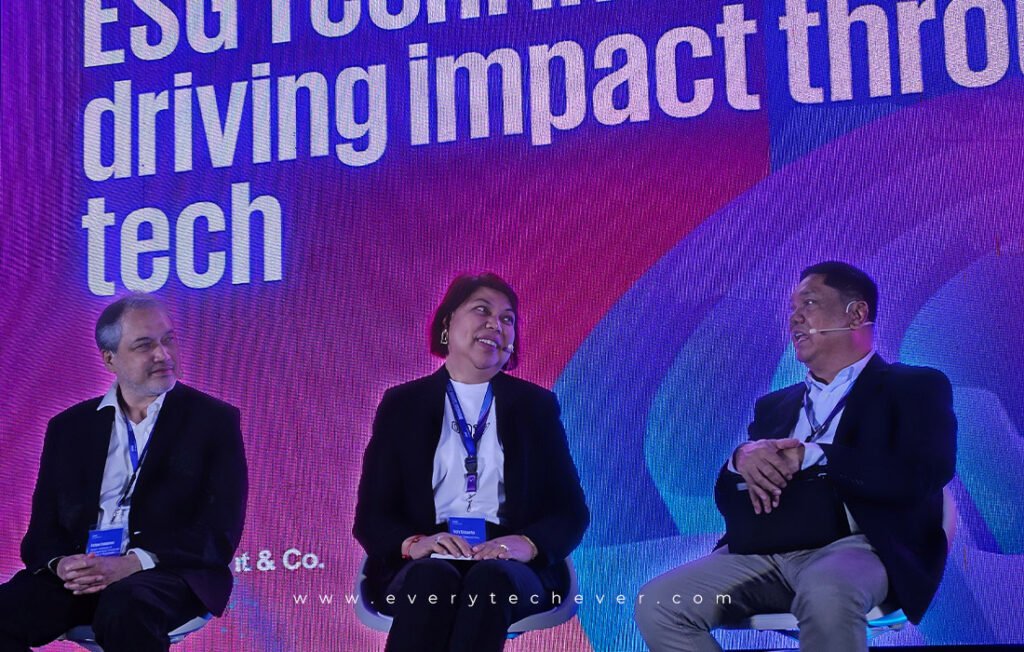 Yoli Crisanto, Chief Sustainability and Corporate Communications Officer for Globe discussed how the company uses technology to better serve its consumers by maintaining a constant internet connection despite natural disasters like typhoons. She emphasizes building their equipment to be nearly 100% accurate and robust so that millions of clients won't lose their signal.
She also discussed inclusion regarding how Globe diversifies its workforce by employing women and LGBTQIA+ professionals. In addition, they abandoned the conventional practice of exclusively hiring applicants from top universities. In terms of providing equal opportunity, Globe has taken a stance regardless of ethnicity, educational background, or gender preference.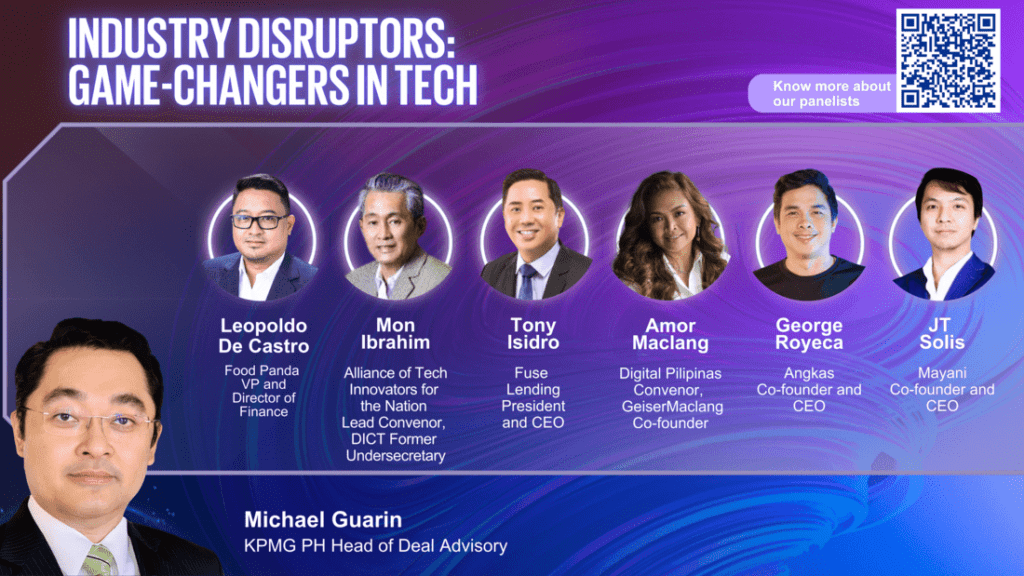 Industry Disruptors: Game Changers in Tech
For the game changers in the tech panel discussion, George Royeca, Angkas co-founder and CEO, brings us a quick history of how Angkas came into existence. It was said that the whole idea came from Habal-habal.
In the local dialect, "sitting close to each other" refers to motorcycle taxis or motorcycles "for hire" that are on the road. The phrase "habal-habal" refers to a vehicle where passengers seat behind the driver in close proximity to one another, commonly in groups of two to three.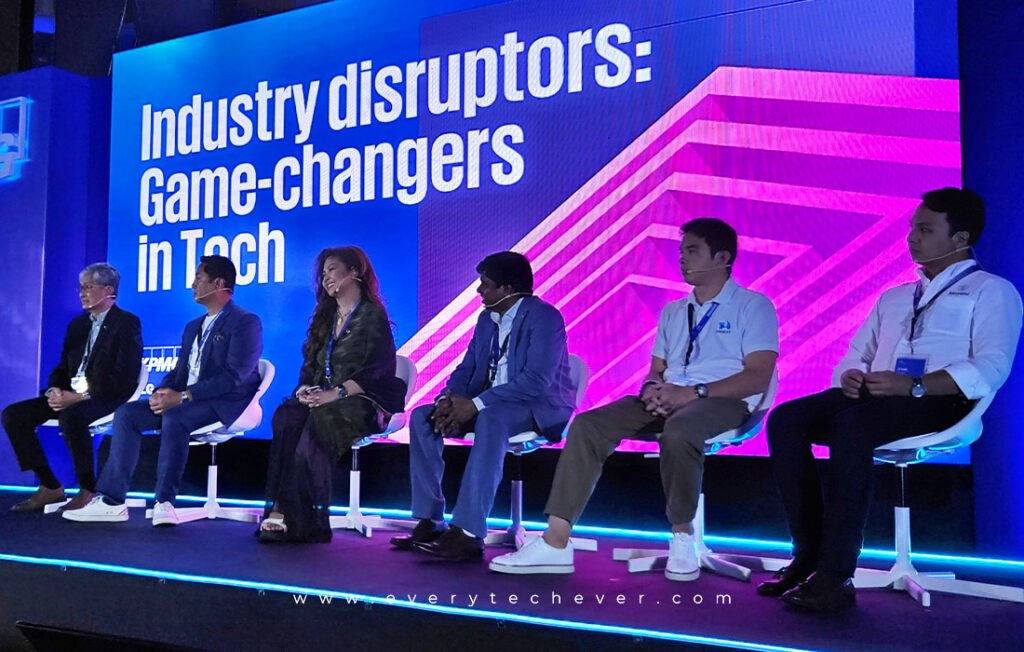 Angkas completely changed the concept and improved Habal-Habal through the use of technology. They developed a framework that will improve travel convenience and guarantee safety. Before, there was a very small-scale trust between the passenger and the driver known as the habal-habal. Today, Angkas have improved the infrastructure and produced a consistent experience through the use of technology. Following, monitoring, and ensuring protection and safety for both parties using the app is possible.
Here's our quick tour at the KPMG Innovation Summit 2023:
KPMG Global Technology Innovator finals to be held in Lisbon, Portugal
During the conference, KPMG Innovation Summit in the Philippines unveiled its Digital Government Center, a one-stop shop designed to aid government agencies in their journeys toward becoming emergent smart cities.
In the first panel, "Digital Government for Smart Cities," several panelists praised the local government of Quezon City as a trailblazer for automating government services and for implementing Presidential Executive Order 32 right away, which streamlines the permit processing for telecommunication and Internet infrastructure in its city.
A winning tech start-up has been given the chance to represent the Philippines for the first time in the KPMG Global Technology Innovator finals, which will take place in Lisbon, Portugal, in November. The summit offers start-up businesses the opportunity to present their goods and services and engage with investors, subject matter experts, and other disruptors, in addition to potentially winning the competition on a global scale.