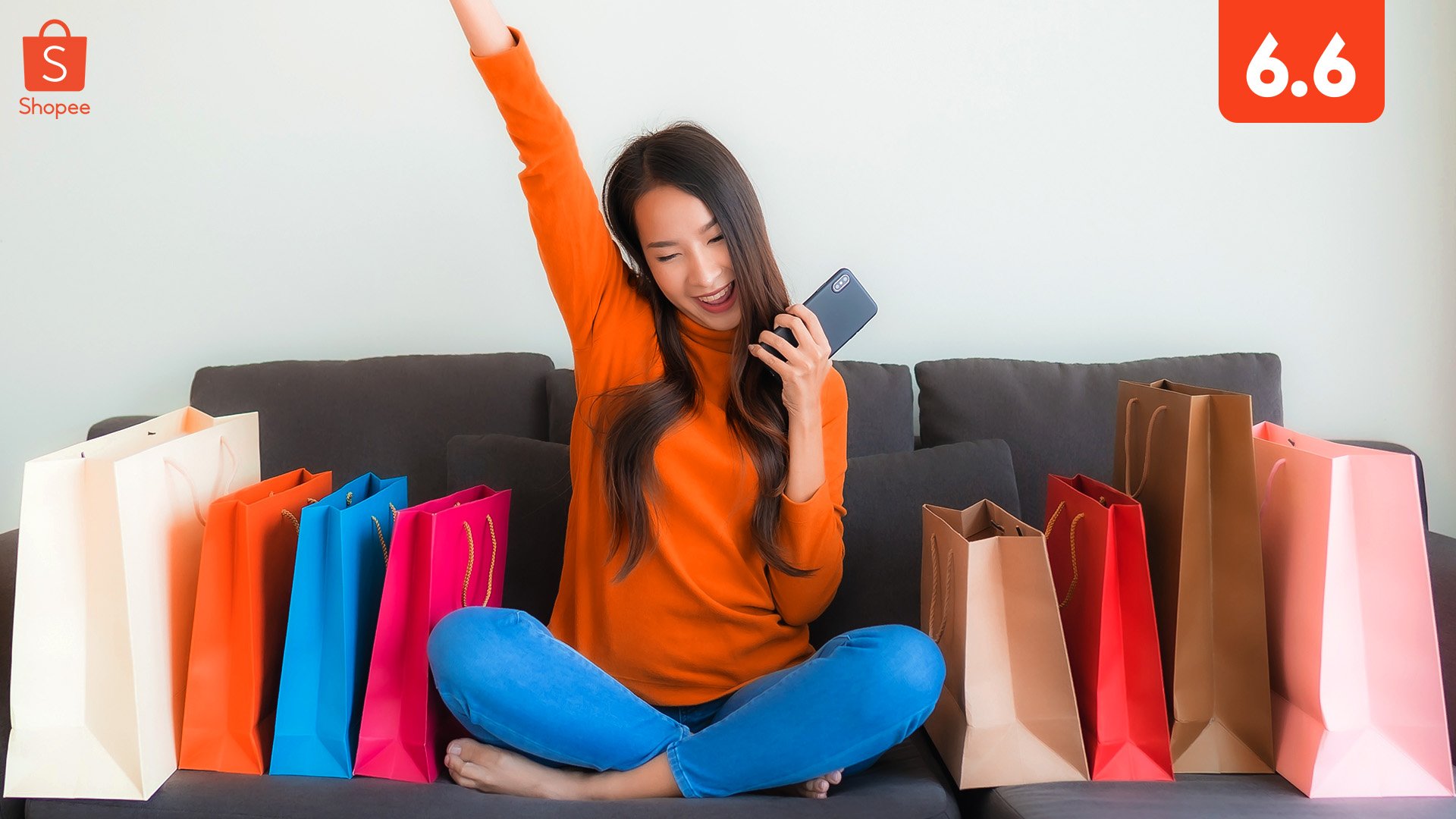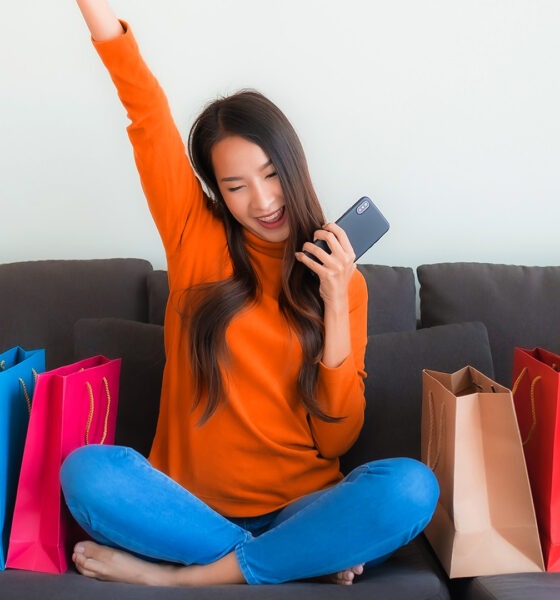 From A to Z, Mas Mura Sa Shopee! Check out these ₱66 deals
Shoppers can enjoy a wide array of ₱66 deals, shipping discount vouchers, and 10% off vouchers at the 6.6 Mid-Year Sale!
Discover a variety of items from A to Z on marked-down deals as low as ₱66 in time for the 6.6 Mid-Year Sale. Aside from shopping for these Mas Mura Sa Shopee* ₱66 deals, you can also avail of shipping discount vouchers, 10% off vouchers, and so much more on 6.6.
With products to help upgrade your home and living experience, spruce up your wardrobe, and even inspire you to pick up new hobbies, here's a list of exciting ₱66 deals from A to Z that you should add to your cart now and checkout on 6.6: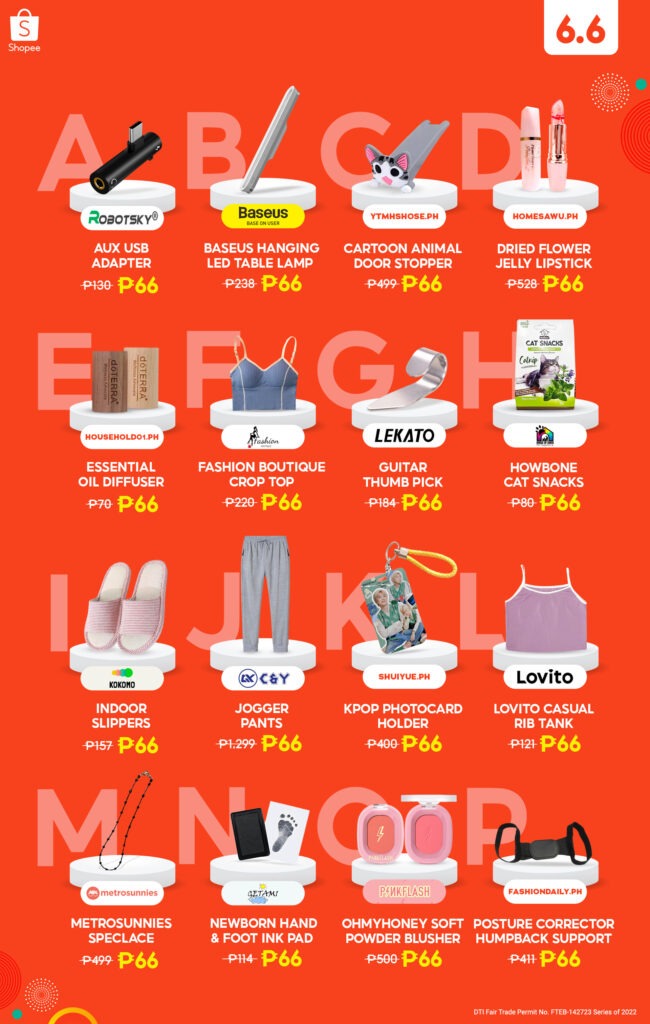 A is for the Aux USB Adapter that lets you charge your phone while enjoying your favorite tunes.

B is for the Baseus Hanging LED Table Lamp that can illuminate your workspace at home.
C is for the Cartoon Animal Door Stopper which comes in adorable animal designs such as a wide-eyed cat or a lazy bear.
D is for the pink Dried Flower Jelly Lipstick that provides long-lasting moisture for a more luscious pair of lips.
E is for an Essential Oil Diffuser that gives off a relaxing aroma coming from its beech, walnut, rosewood, or teak finish, perfect for your every mood.
F is for the Fashion Boutique Crop Top that will keep you stylish and comfortable when you're out and about.
G is for the Guitar Thumb Finger Pick you can use for jamming on your acoustic or electric guitar to help you dish out some awesome riffs.
H is for the Howbone Cat Snacks that's a great catnip treat for your furry friends.
I is for the Indoor Non-Slip Slippers to wear at home, making lounging around extra relaxing and comfortable.
J is for a brand-new pair of Jogger Pants completing your trendy streetwear and athleisure outfits.
K is for a K-Pop Photocard Holder to have all your valuable K-Pop photo cards of your bias safe and secure.
L is for Lovito's Casual Rib Tank which can be a closet staple for fashionistas who want a piece that's simple and flattering.
M is for a MetroSunnies Speclace to keep your face mask and glasses on you at all times.
N is for a Newborn Handprint & Footprint Ink Pad that will preserve precious memories with your child.
O is for OhMyHoney's Soft Powder Blusher which gives you a natural-looking blush all day long.
P is for a Posture Corrector Humpback Support that has breathable fabric and helps reduce shoulder and back pain.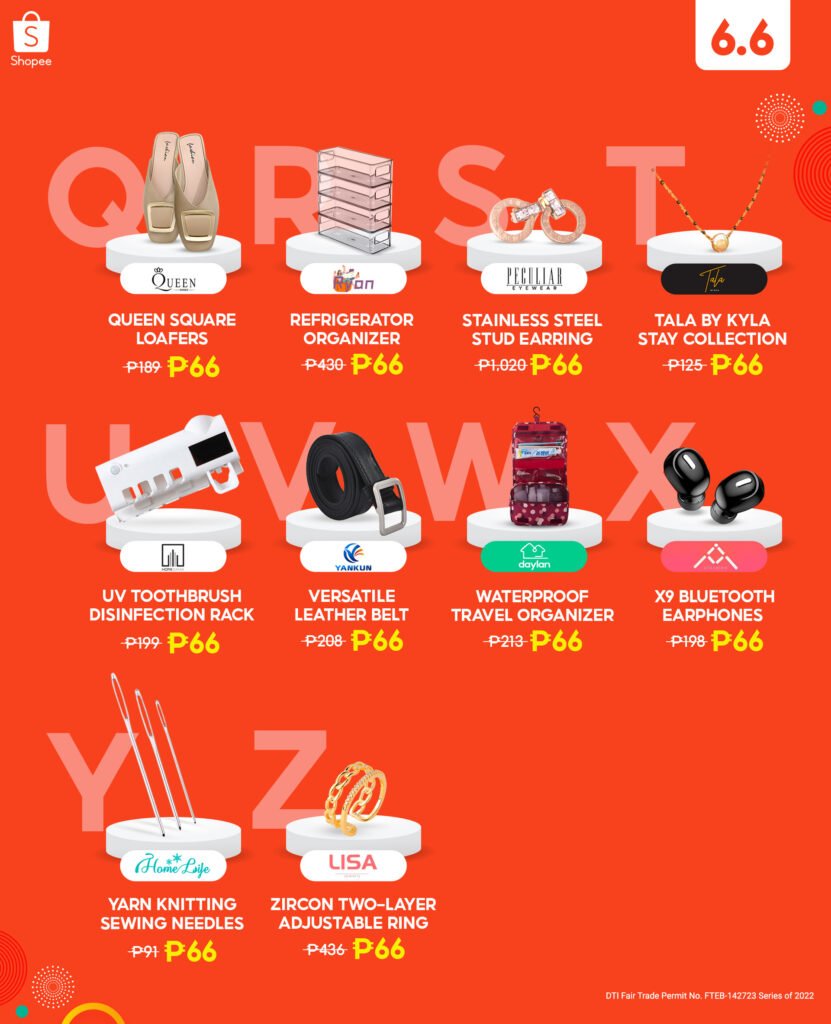 Q is for Queen Square Loafers that can be dressed up or dressed down for whatever occasion.
R is for a Refrigerator Organizer that is lightweight and sturdy to neatly stock your fresh produce and leftovers at home.
S is for a Stainless Steel Stud Earring that can bedazzle your #OOTD.
T is for Tala by Kyla's – Stay Collection that lets you feel like the prettiest person in the room whenever you wear these accessories.
U is for a UV Toothbrush Disinfection Rack that ensures you have a clean and sterile toothbrush each time you use it.
V is for a Versatile Leather Belt to accentuate your look and be styled in a variety of ways.
W is for a Waterproof Travel Organizer that keeps all your items intact and safe from any mishaps.
X is for X9 Bluetooth Earphones that have a built-in DSP audio processing system, to eliminate noise as you listen to your music uninterrupted.
Y is for Yarn Knitting Sewing Needles that are ideal for crochet and sewing hobbyists.
Z is for the Zircon Two-layer Adjustable Ring which you'll love as a gift for yourself or your loved ones.
Play Shopee Words for daily prizes and use ShopeePay for a rewarding mid-year celebration this 6.6
As shoppers check out their best A to Z items and count down the days leading up to 6.6, Shopee introduces its newest game that will entice app users to solve fun word puzzles while they shop. "Shopee Words" is the latest in-app game that lets users take home daily prizes including ShopeePay credits, Shopee coins, Shopee vouchers, and brand new gadgets when they correctly solve daily puzzles. 
And as a special 6.6 Mid-Year Sale treat, players will get a chance to take home big prizes, including an iPad 8th Gen when they play and solve Daily Puzzles until June 5. For 6.6 itself, players will get a chance to win up to ₱55,000 via ShopeePay by clearing 5 levels daily in Classic mode when they play from June 6-11. To know more about Shopee's newest game and daily prizes, visit the Shopee Words page.
Make your shopping even more sulit with ShopeePay, Shopee's integrated mobile wallet. This 6.6, check out these amazing A to Z deals and more with ShopeePay to get up to 66% cashback! Looking for more bargains? On June 6, score awesome discounts with exclusive ₱6 deals from various brands and scan to pay via ShopeePay's partner merchants like Potato Corner, National Bookstore, and Ultramega. To add to the mid-year excitement, ShopeePay has also launched ShopeePay Ang Pao—a new and exciting way to send money for free to multiple recipients, perfect for sending gifts during special occasions. Join the  "Double Ang Pao" promo to get a chance to double your money. For more exciting surprises, visit and follow ShopeePay's Instagram and Facebook pages.
To know more about the upcoming 6.6 Mid-Year Sale, visit the 6.6 Mid-Year Sale page on Shopee.

Best OPPO deals to check out at 8.8 ShopeePay Festival
Get up to 50% off when you check out select new products from OPPO this 8.8 ShopeePay Festival!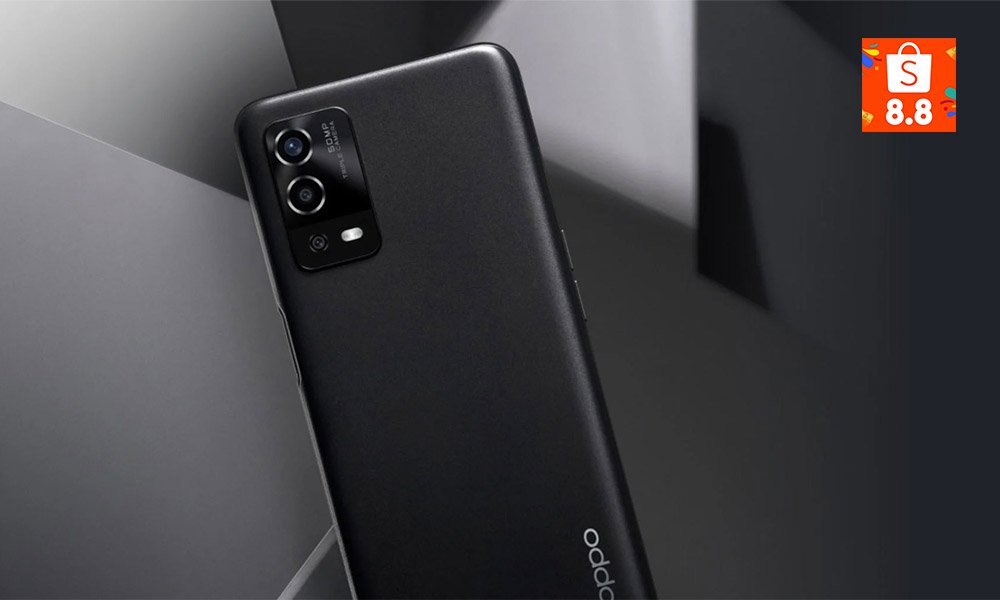 We search Shopee every day to discover the best offers. The online retail giant offers some of the greatest discounts on a huge selection of goods, whether you're looking for a brand-new home appliance or the latest smartphones to satisfy your tech cravings. Shopee can provide for all of your needs.
Because it offers a variety of smartphones at various price points, OPPO is one of the brands we love this year. In the upcoming 8.8 ShopeePay Festival, enjoy more rewards and get the best value when you score the latest OPPO smartphones on Shopee.
Here are our top 3 choices that we recommend you check out:
The new OPPO A16, which has 3GB of RAM and 32GB of storage space, is a good entry-level option that can handle your daily tasks. If you need to shoot photos and upload them right away to your social media sites, the 13MP AI Triple Camera is ideal. The huge 6.5″ HD+ display and large 5000mAh battery are very entertaining for watching your favorite K-drama series. Click here to check out the OPPO A16.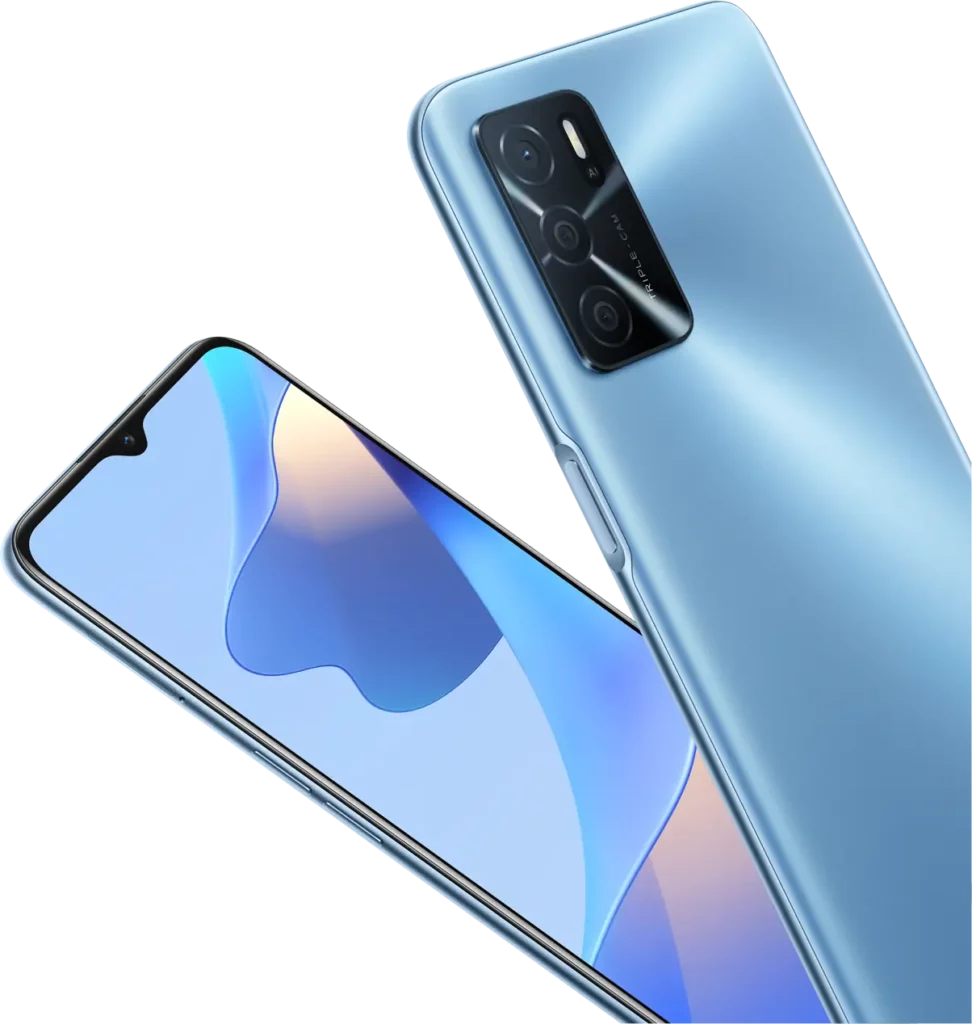 With the Night Plus Filters, 2MP Bokeh Camera, and AI for Beautification available on the OPPO A55, you can capture every moment as vividly as possible. The Helio G35 chipset's enormous 5000mAh battery and 18W rapid charging capabilities are ideal for your gaming needs. Click here to check out the OPPO A55.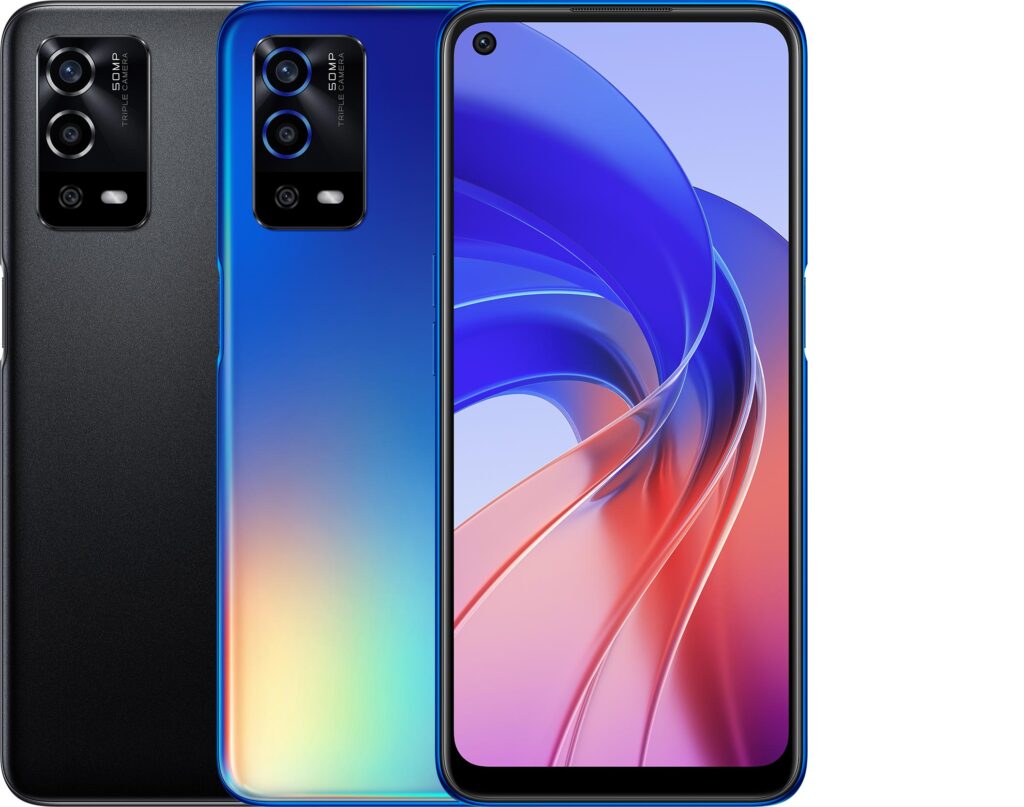 The quad lens and AI-assisted camera on the OPPO A94 make it easy to capture all of life's moments. The A94 captures the journey of life in vivid, precise clarity, from macro to ultra wide-angle and zoom photos. If you consider yourself a power user, the Helio P95 chipset and 8GB+128GB of storage will more than meet your requirements. It would be a shame not to include support for high-speed 30W VOOC flash charging. Click here to check out the OPPO A94.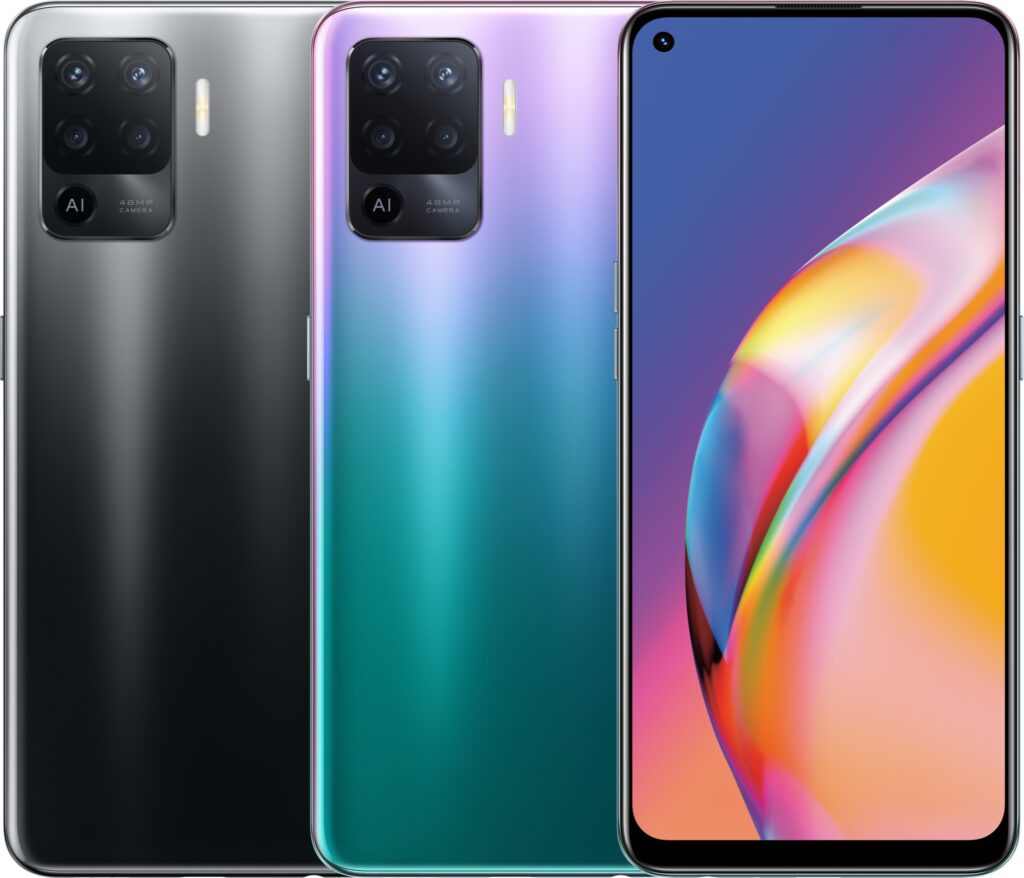 Don't miss any of the awesome deals and promos at the OPPO Official Store in Shopee and enjoy up to 50% off when you check out select new products from OPPO this 8.8 ShopeePay Festival!
Get up to 56% off on OPPO Gadgets in the 8.8 Mega Flash Sale
From August 8 to 12, grab exciting freebies, vouchers, deals on Shopee and Lazada.
Heads up, shoppers! OPPO will offer incredible discounts with awesome freebies, vouchers, and deals during the OPPO 8.8 Mega Flash Sale on Shopee and Lazada.
From August 8 to 12, visit and shop on OPPO's Official Stores to enjoy up to 56% off on OPPO gadgets. You can collect a Php 200 off voucher if you reach a minimum spend of Php 9,999 and a Php 400 off for every minimum purchase of Php 14,999.
Don't miss the chance to use your Php 50 and Php 55 shipping discount vouchers before checking out if you have a minimum spend of Php 500 on Shopee and Lazada, respectively.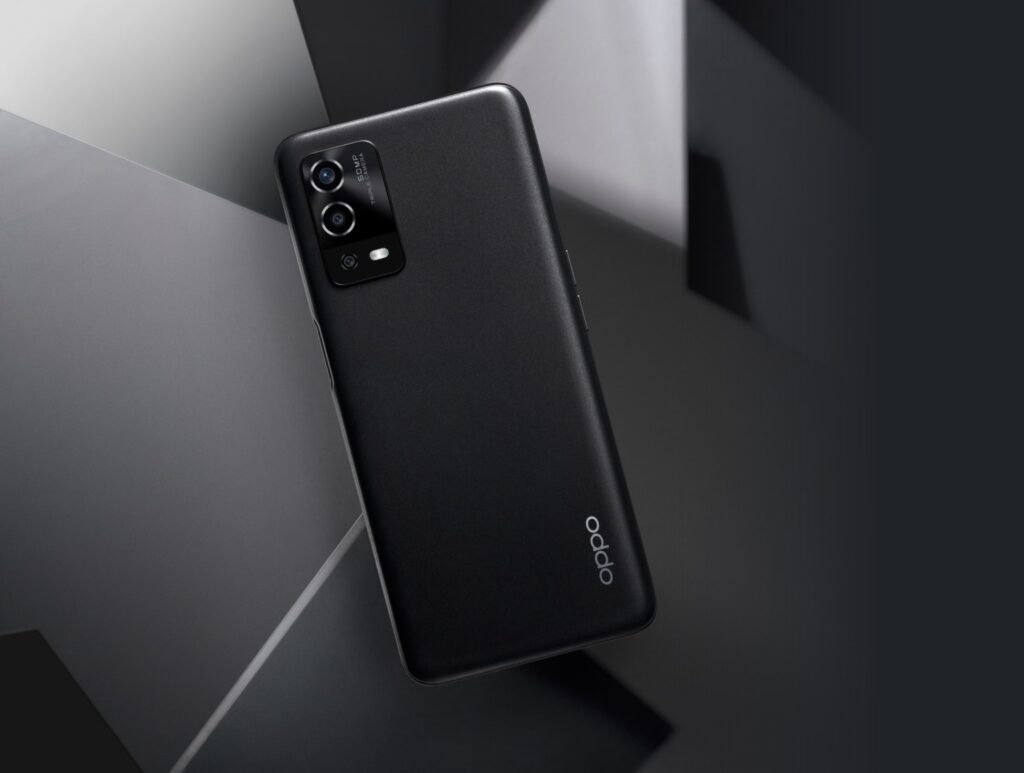 For Lazada shoppers, you can also get a Php 50 off voucher for every minimum purchase of Php 500, including a 10% cashback on your orders.
Freebies to watch out for on 8.8
If you plan to shop from 12 pm to 2 pm on August 8, take advantage of free G25 Bluetooth earphones for each smartphone order ID. Later in the day, you also can enjoy a free A8 long speaker if you order the OPPO A55 from 9 pm to 11:59 pm.
A wide array of freebies are also in store for you throughout the sale. That includes a free 32GB SD Card when you order OPPO A16 3GB, a free TG113 Bluetooth speaker for every purchase of OPPO A55, a free Neon Island desk pad for all your OPPO Reno6 Series purchases, and a free A8 long speaker with Neon Island desk pad for every OPPO Reno7 Series orders.
Flash deals, and giveaways on OPPO's 8.8 TikTok Livestream
There's more to look forward to on 8.8 when you check out OPPO Philippines on TikTok. Be sure to watch out for limited flash deals and giveaways during OPPO's 8.8 TikTok Livestream on the following dates: August 7 from 2 pm to 9 pm; August 8 from 11 am to 9 pm; August 9 from 11 am to 7 pm, and August 10 from 11 am to 7 pm.
Bundle deals on Shopee, Lazada
Exciting bundle deals are also available from August 8 to 12, such as OPPO Band and OPPO Enco Buds for Php 1,999; OPPO A55 and OPPO Enco Buds for Php 9,499; OPPO A94 and OPPO Enco Buds for Php 11,999; OPPO Reno5 and OPPO Enco Buds for Php 15,999; and OPPO Reno5 5G and OPPO Enco Buds for Php 19,999.
Mark your calendars now! Don't miss the chance to enjoy OPPO 8.8 Mega Flash Sale spectacular treats to welcome August on Shopee and Lazada, even on TikTok. Add to the cart and check out your favorite OPPO devices at great deals so you can finally take home the gadgets you have been saving up for!
Vivo announces 8.8 Mega Sale in Shopee, Lazada and TikTok Shop
Enjoy exclusive vouchers and freebies!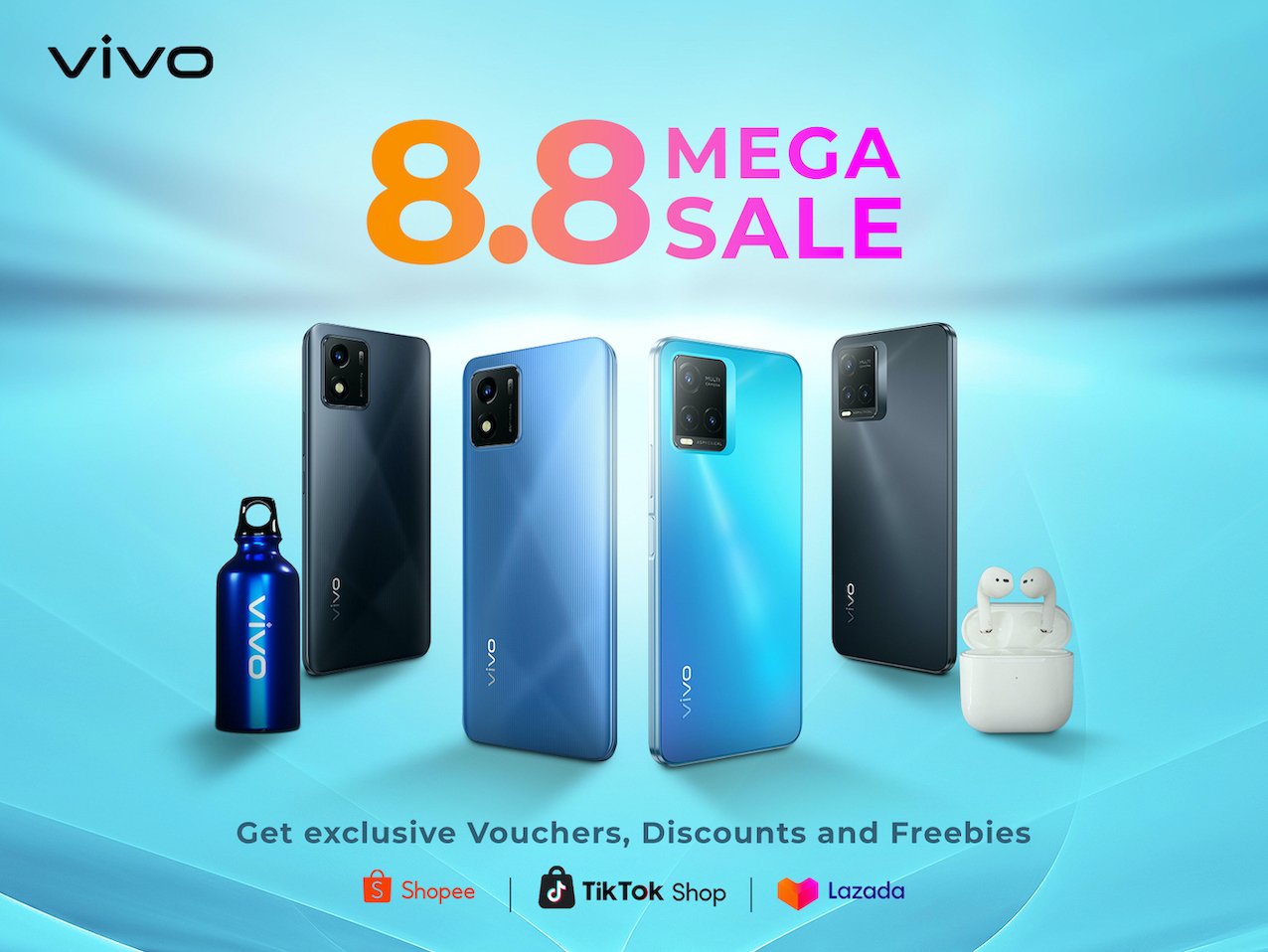 Vivo brings a surefire way to satisfy shoppers in this 8.8 Mega Sale! You can avail of vivo T1x, vivo Y1s, or vivo Y01 with vouchers, and exclusive freebies on Shopee, Lazada, and TikTok Shop.
The vivo T1x, with an original price of PHP 8,999, will be available at a reduced price of PHP 8,897 with a P100 off voucher, FREE DITO SIMCARD, and FREE TWS Voguard. Designed for gamers, the vivo T1x comes with a high-performing Snapdragon 680 processor, 4GB RAM (1GB RAM Extended) + 64GB ROM, 5000mAh battery with 18W fast charging capability, Multi-Turbo 5.0 that helps you run your favorite mobile gaming apps smoothly. It also comes with a 50MP camera that can capture life's best moments effortlessly and get pristine clarity whether you zoom in or crop photos. The vivo T1x also supports unique and high-quality camera features like Bokeh Camera, Super Macro Camera, 8MP Super Night Selfie, and Personalized Portrait Mode. It has a beautiful 6.58" FHD+ Incell screen display and anti-fingerprint design with unique colorways in Gravity Black and Space Blue.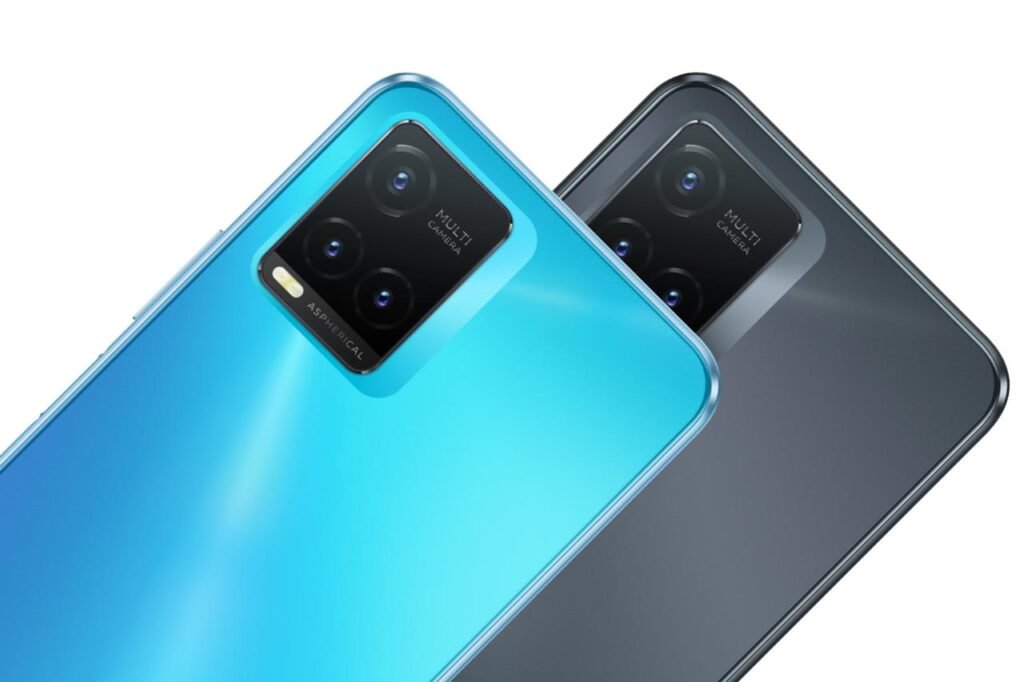 Shoppers can also get the vivo Y01 for a fun deal. From PHP 5,299, it will be available for PHP 5,247 with P50 off voucher, FREE DITO SIMCARD, and FREE Premium Tumbler. The vivo Y01 is a great all-rounder device. It is an entry-level smartphone but packs advanced features like a 6.51-inch HD+ display for an immersive viewing experience, an 8MP rear camera for everyday shooting, and a 5 MP selfie camera on a small notch. It also has a 5000mAh battery that enables longer playtime and is also capable of reverse charging. The vivo Y01 can also run mobile games without lags because of its Multi-Turbo 3.0. This smartphone comes in a 3D slim design and is available in Elegant Black and Sapphire Blue.
For those who are looking for a more affordable smartphone, the vivo Y1s is another good option to consider. From PHP 5,499, it will be available for PHP 4,847 with P50 off voucher and FREE DITO SIMCARD. The vivo Y1s features a 6.22-inch Halo FullView™ display, providing a pleasant view for both videos and games. Plus, it can filter out harmful blue light to prevent eye strain. With elegant 3D body curves, the vivo Y1s fits perfectly in the palm for a comfortable grip. Its 32GB of internal ROM gives ample freedom to store more photos, files, and applications. It can also expand to up to 256GB with an additional SD card. And at a 4,030mAh battery, supported by exclusive smart power management, keeps it going longer for a more enjoyable gaming and video experience. It comes with a 13MP Main Camera and a 5 MP Front Camera with smart beauty features. The vivo Y1s will be available in limited quantity so add to cart now!
Other than T1x, Y01 and Y1s, vivo 8.8 Mega Sale also offers amazing freebies on other select Y Series, T Series, V Series, and X Series models and accessories. Check out these special deals on Shopee and Lazada: