Beyond the Box, open_source by Beyond the Box, and Digital Walker on Friday, October 20, marked the arrival of the latest and greatest iPhone 15 series at the strike of midnight with an exciting activity-filled event at its Uptown Mall, BGC, and Open_Source ASEANA Parqual branches, with the former event being live-streamed to its satellite locations at Robinsons Ermita and Digital Walker Power Plant Mall.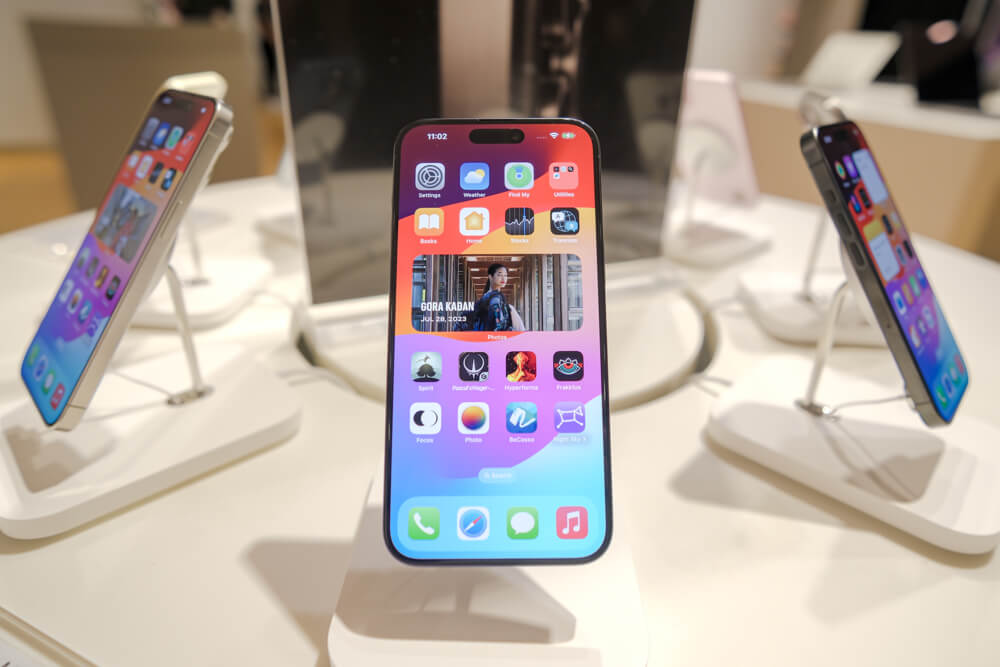 Everybody won
Customers started queuing up as early as 8:00 a.m. on Thursday, October 19, to take advantage of exclusive freebies worth over P16,000 that were guaranteed for every person who joined the midnight launch celebration. The iPhone essentials kit included a Mocoll 2.5D Full Cover Screen Protector, Momax Q.Mag 15W Magnetic Wireless Charger, Momax iPower PD 10,000 mAh Power Bank, Momax Q.Clock 2 Digital Wireless Charger and Bluetooth Speaker, EarFun UBOOM L Portable Bluetooth Speaker, Momax PINTAG Find My Tracker and a Momax OnePlug 20W Mini USB-C Charger. 
But that's not all. The first person who waited in line received a GC from Tempur worth P5,000 and a surprise merch from Beyond the Box, while the first five were given P2,500 worth of GC from Slimmers World International. And the first 15 who were the most excited to get their hands on the latest iPhone 15 series got a rockin' freebie in the form of a Marshall Emberton speaker that's worth P8,490.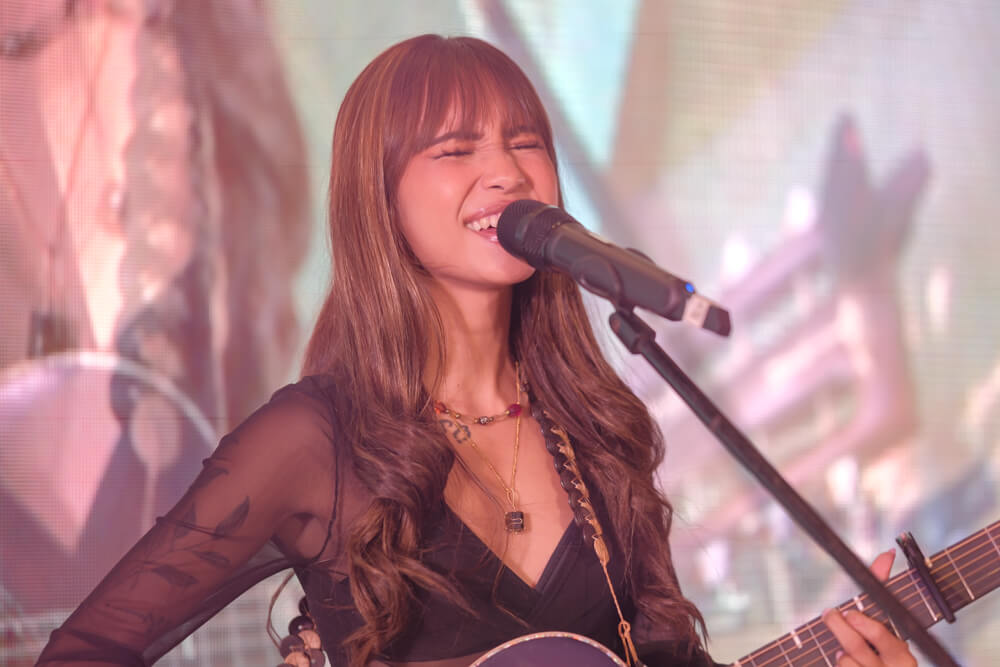 Countdown to 15
Artists, celebrities, and influencers graced the launch and entertained the customers waiting in line. Singer-songwriters TONEEJAY and Syd Hartha serenaded the crowd at Uptown Mall with their own sets, while Alodia Gosiengfiao and Jake Ejercito made special appearances to talk about their favorite iPhone features and what they're looking forward the most in the new lineup. Fitness enthusiast and content creator Morgan Ferrer shared a few insights on how she balances her career and personal life, and Jason Dy, Teree Daisuke, and Michelle Morente joined in to unbox the freebies for all customers on top of their brand-new phones. TV host and sports producer Sam Corrales led the event at BGC.
At the same time, Beyond the Box's newest concept, the premium go-to hub for gadgets and accessories open_source by Beyond the Box, hosted a similar event at ASEANA Parqal, with Debbie Then taking charge of the program. OPM icon Barbie Almalbis, up-and-coming band Nameless Kids, and 2023 World Hip Hop Dance Champions Legit Status set the stage alight with their special numbers to keep the momentum going as the night drew to a close. Eliza Pineda, Mitch Briones, and Antonio Aguirre were present to show off the essentials kit for every iPhone buyer.
Prizes all around
Not only were there esteemed guests, but the night was also packed with interactive games across all locations that tapped into the audience's knowledge about Apple and iPhones, as well as their creativity. Plus, everyone in the lines was automatically included in the raffle draw, where lucky winners received exclusive prizes from Beyond the Box, open_source, and Digital Walker. 
In comes 15.
At midnight, all locations came alive as the stores unveiled a new look in celebration of the new iPhone 15 series. When the curtains fell, the customers went in to get their hands on the highly anticipated upgrade. The new iPhone 15 series features a new design with a durable, color-infused back glass and a new contoured edge, and with its aerospace-grade titanium design that's strong yet lightweight. The iPhone 15 Pro is by far the lightest Pro model ever with next-generation performance powered by the A17 Pro chip. When it comes to camera developments, the full lineup brings mobile photography to a whole new level with better low-light performance, and a new 5x Telephoto camera — available exclusively on iPhone 15 Pro Max – to capture more than ever before. 
Your upgrade made it easier
Choosing Beyond the Box, open_source, and Digital Walker as your partner in upgrading means a lot of flexible ways to pay, especially with up to 36 months of installment at 0% interest available via BPI, Citibank, Metrobank, and UnionBank. You can also opt to pay for your iPhone 15 in 3, 6, 12, and 24 easy payments via select banks.
There are also other exclusive officers available for BDO, BPI, Metrobank, PNB, Security Bank, and RCBC card holders.
Customers can also trade in their old devices to get additional discounts for the new iPhone 15 series in the BoxTade program in partnership with Compasia. Terms and conditions apply.